Here are some pictures from the Authentic Iceland Hiking and Knitting Tour! It takes place in the East of Iceland, in the last inhabited farm before the Highlands.
That was last week, and as expected, there were a lot of sheep involved!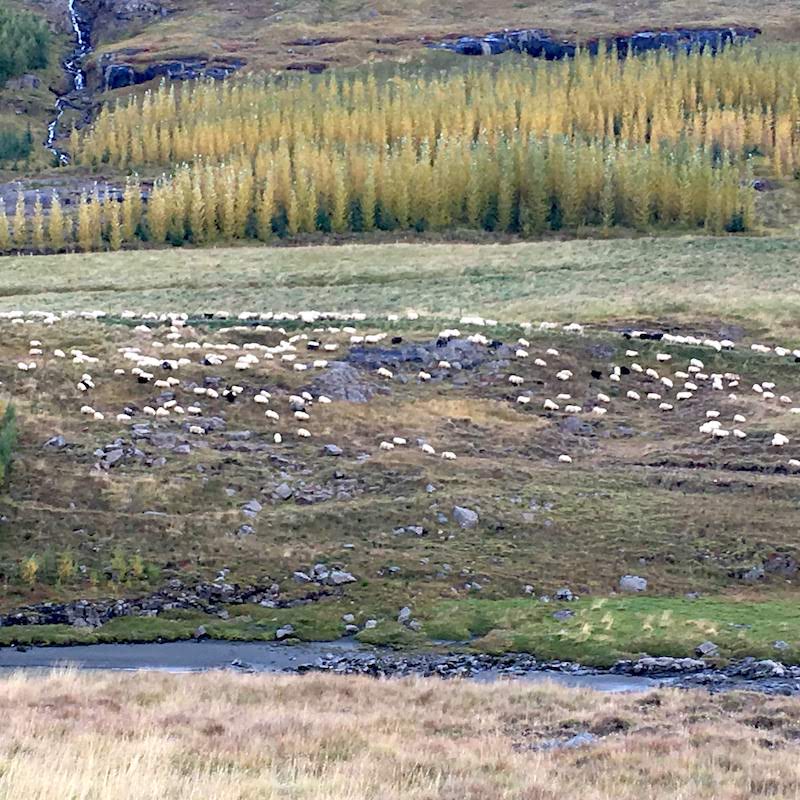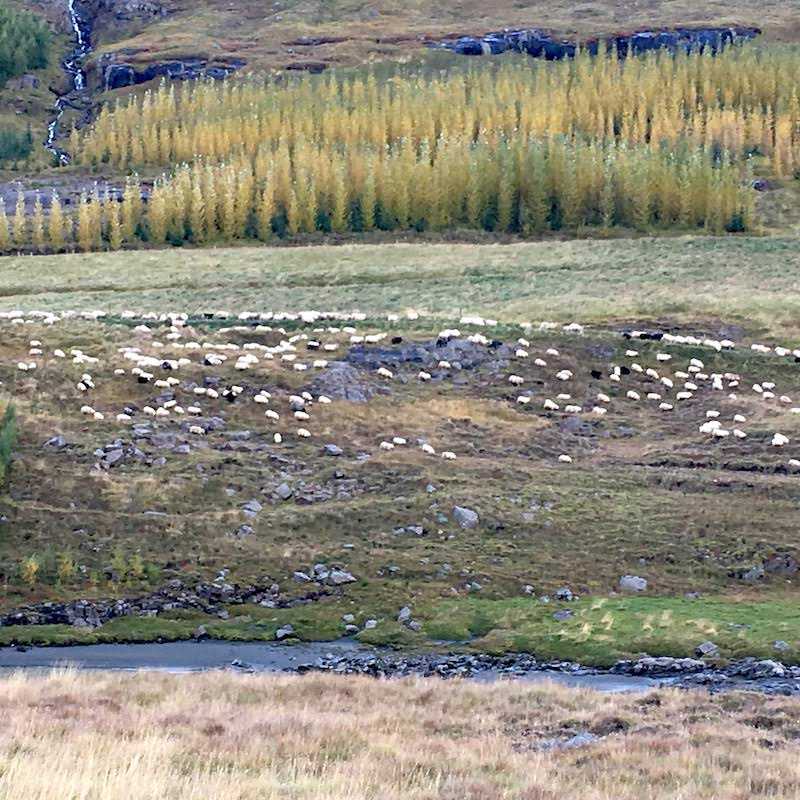 We walked them all the way to the "réttir" or sheep round up…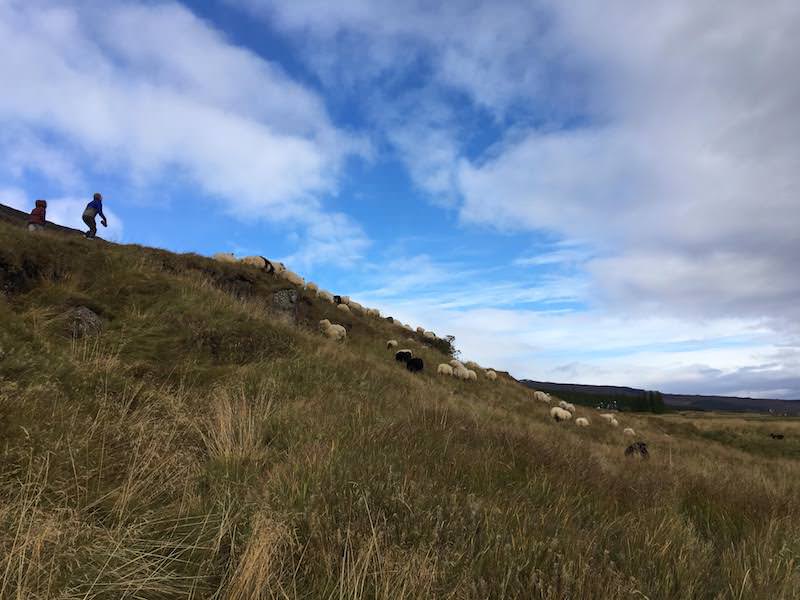 … where we help sorting them out between farms!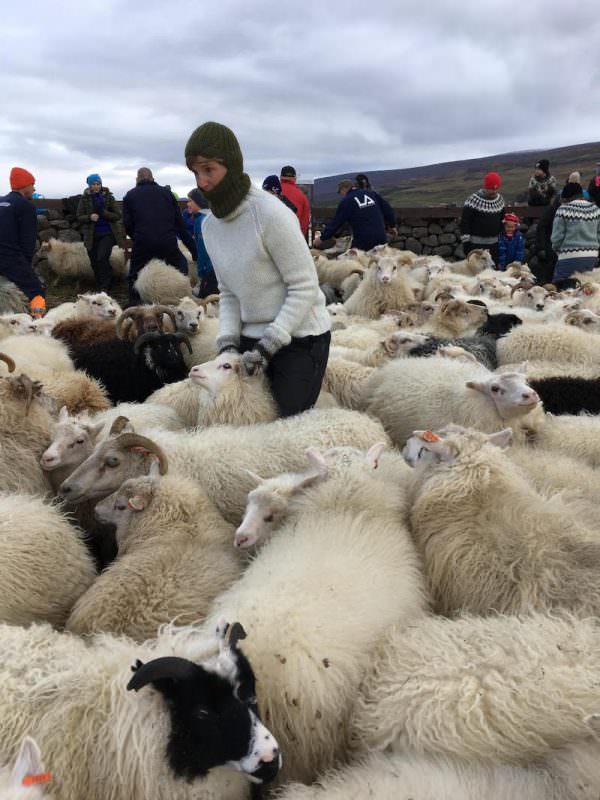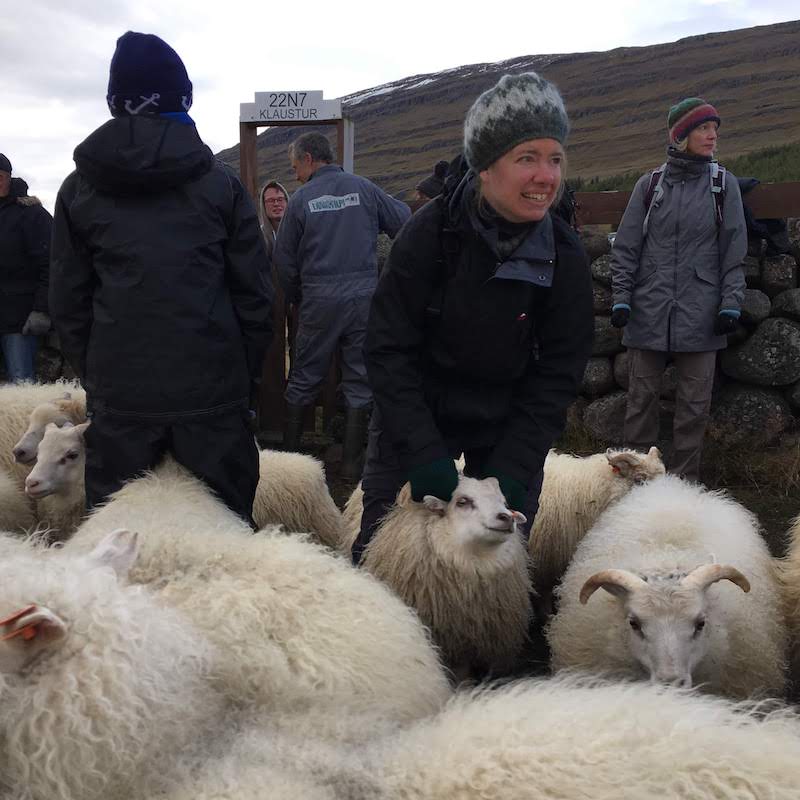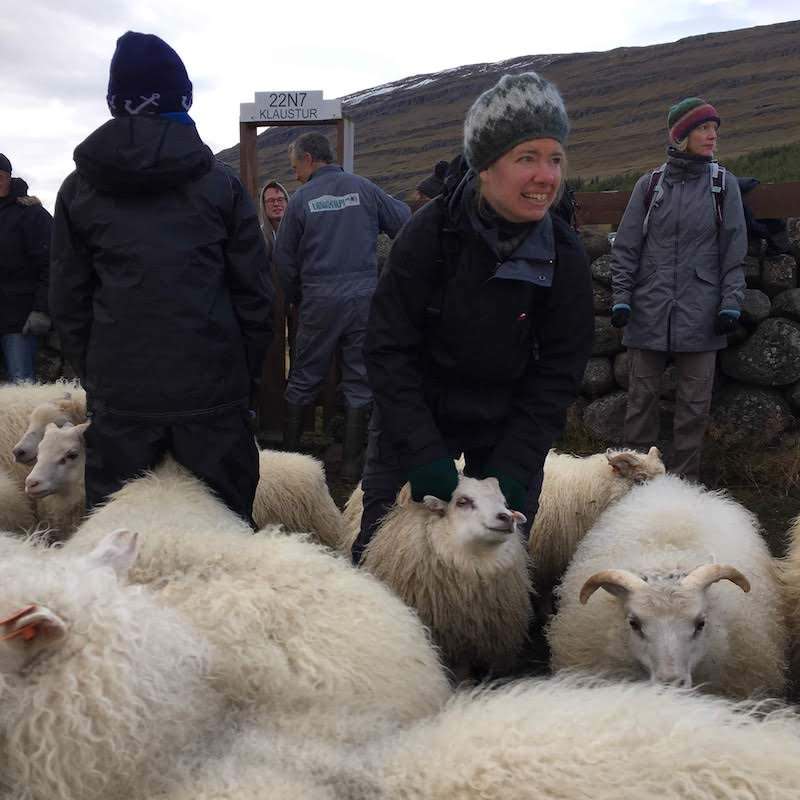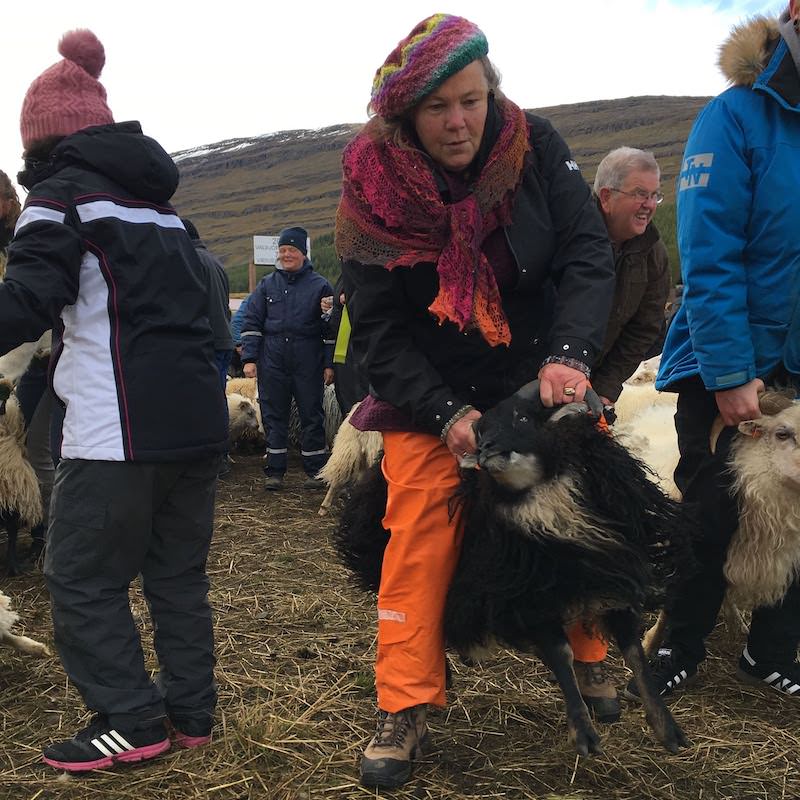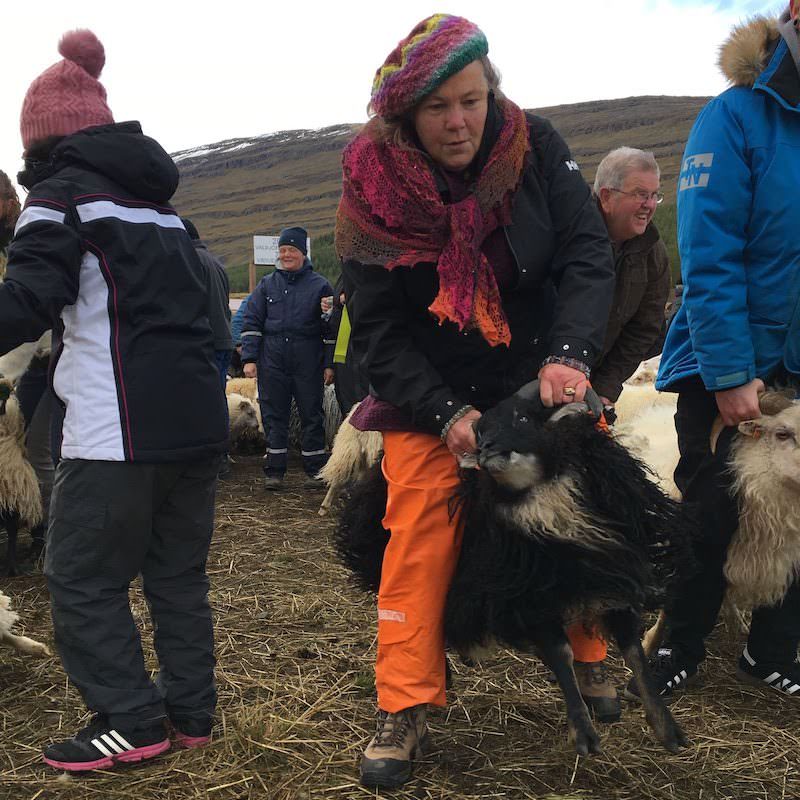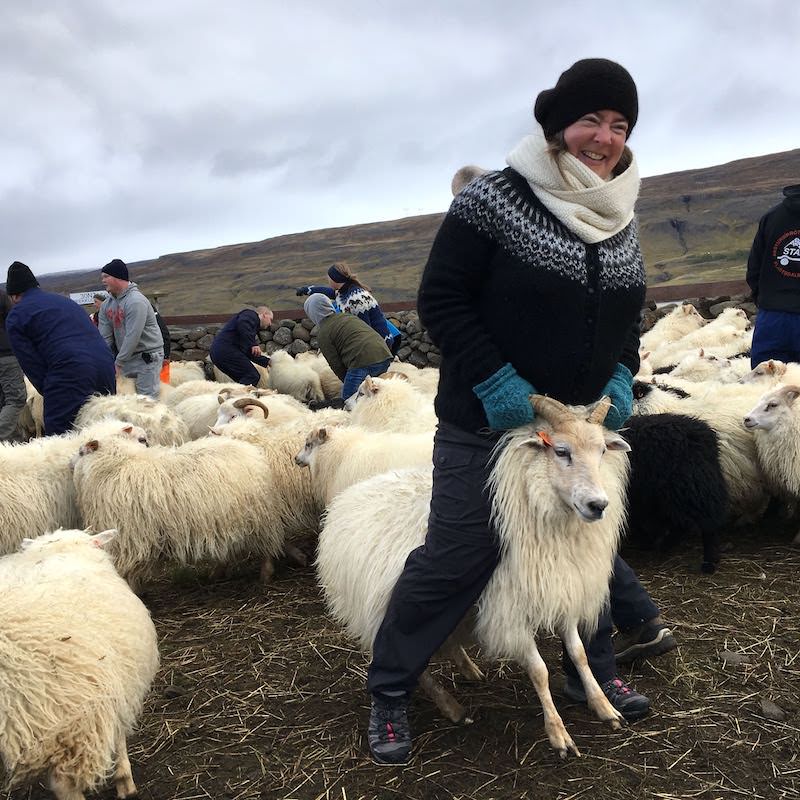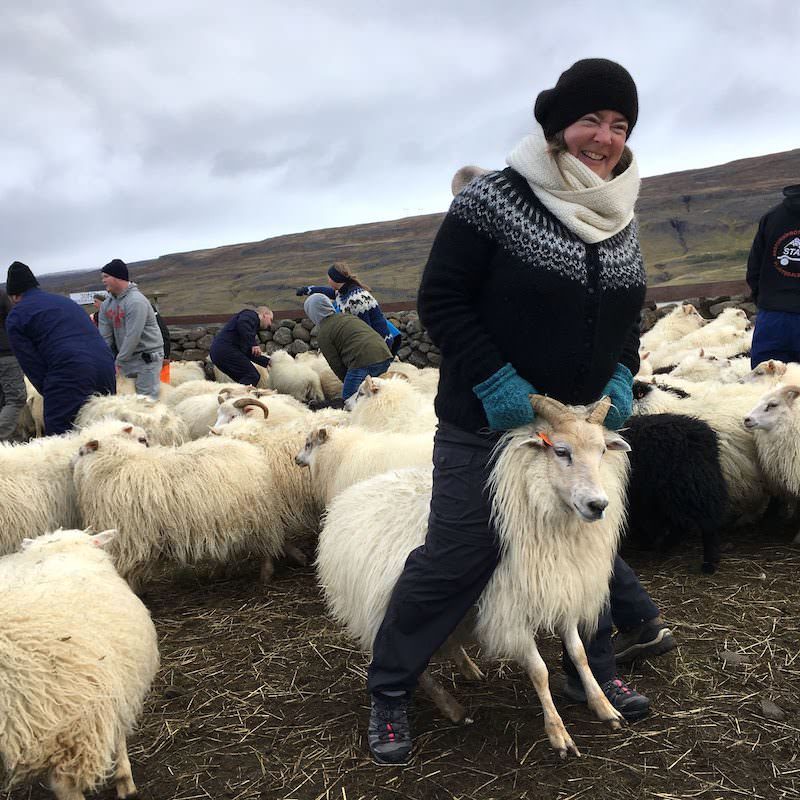 (this is Hilary from Australia: "The best vacation I ever had!")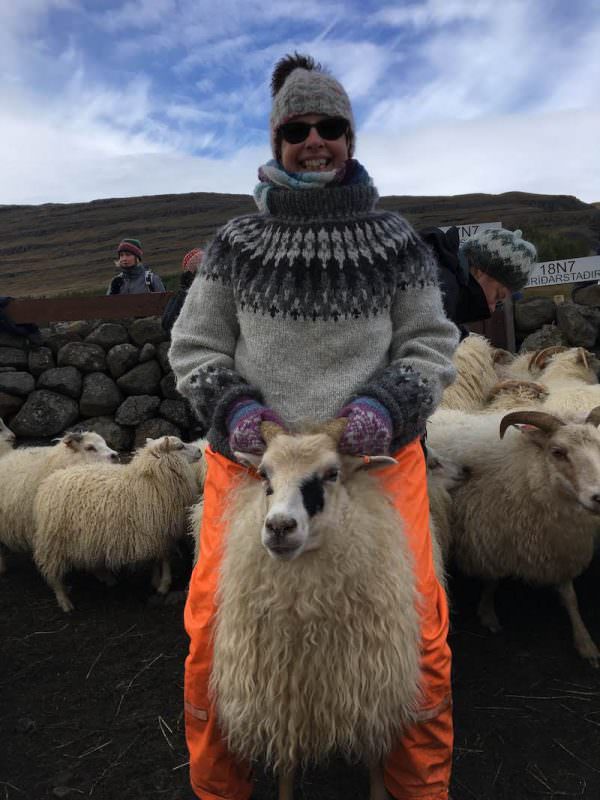 (and this is Helen, she came a few years ago in the Knitting on Ice tour and it was a pleasure having her again! She's wearing the same lopi sweater than then, an old one you can tell!)
Well done ladies! (all three wearing Gamaldags sweaters!)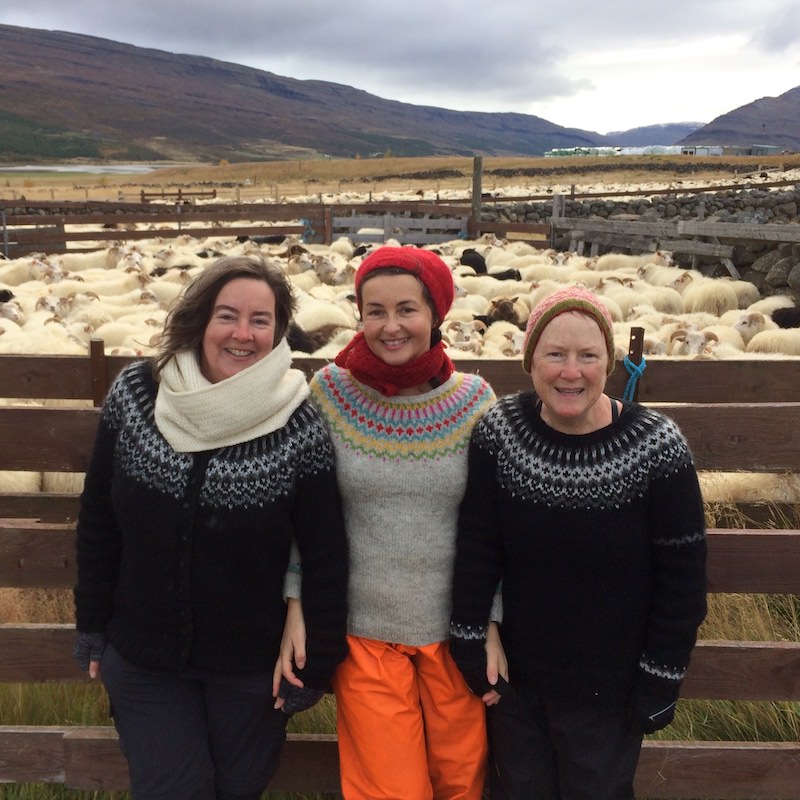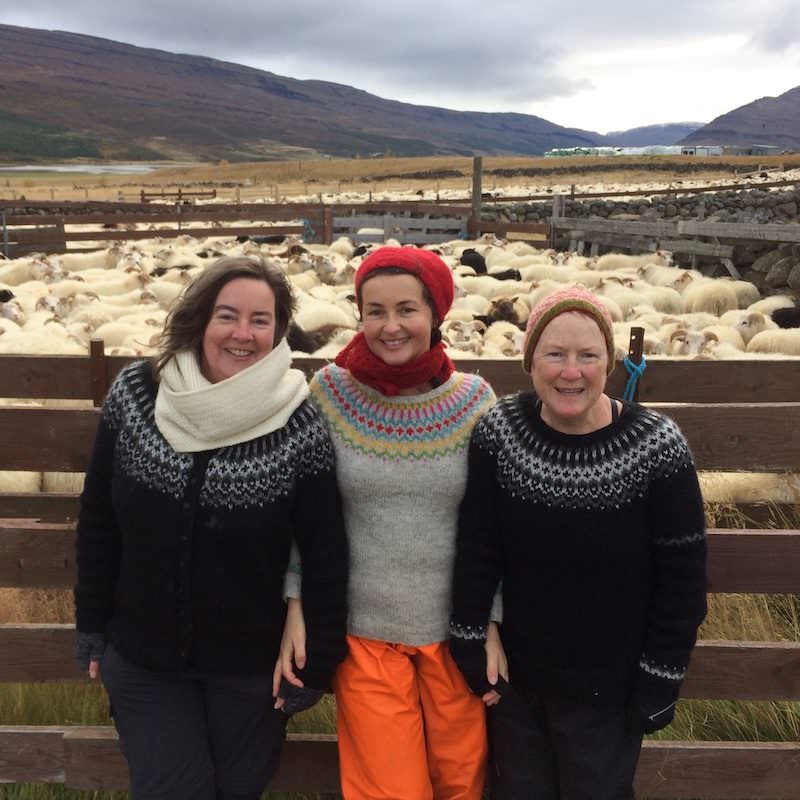 Those are the (sorted) sheep from the farm we were staying at: there are fences here and there so they can't go back to the mountains! But they seem to prefer the roof grass anyway!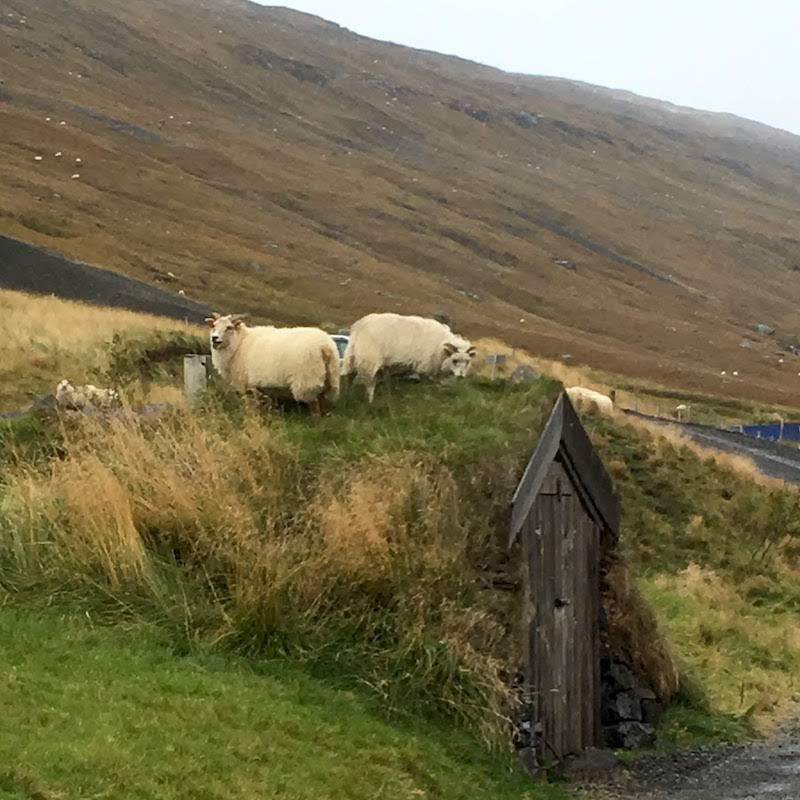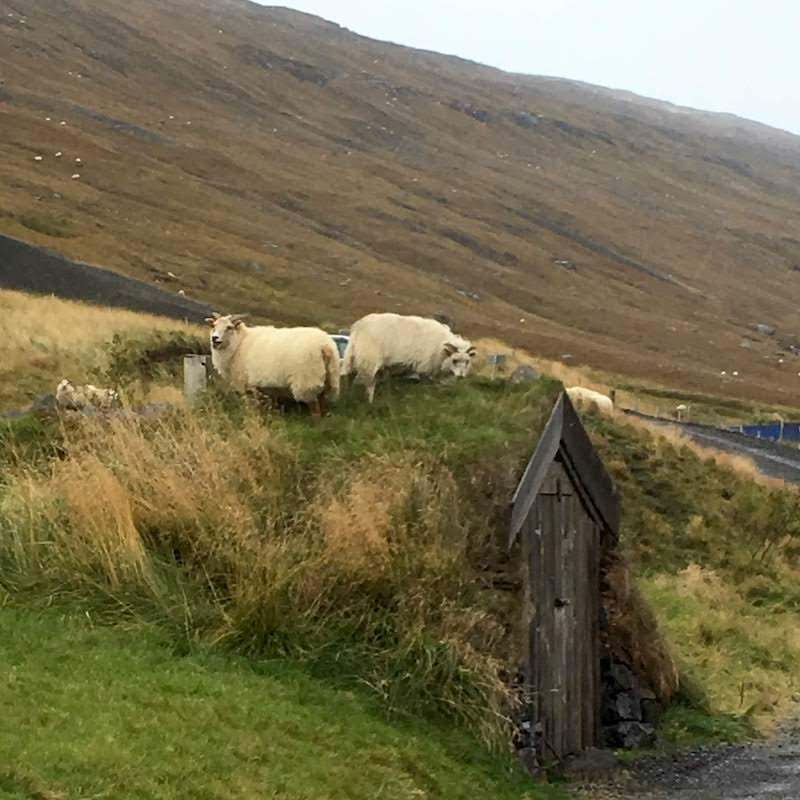 They also seemed to enjoy our knitting classes which they disturbed regularly!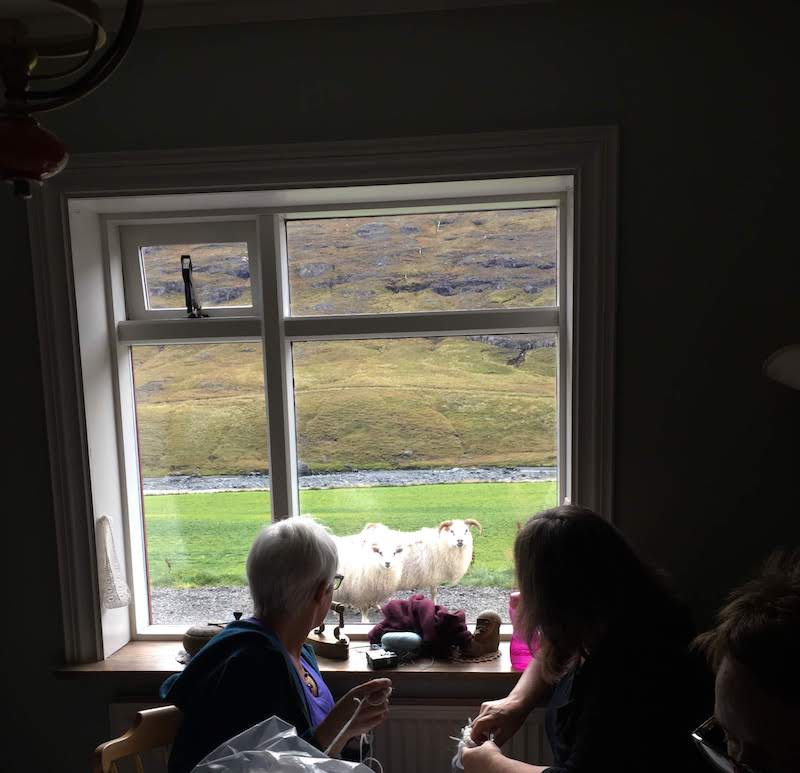 During our hikes, there were also lots of waterfalls, as expected on the waterfall trail leading to the Vatnajökull, the biggest glacier in Iceland and in Europe.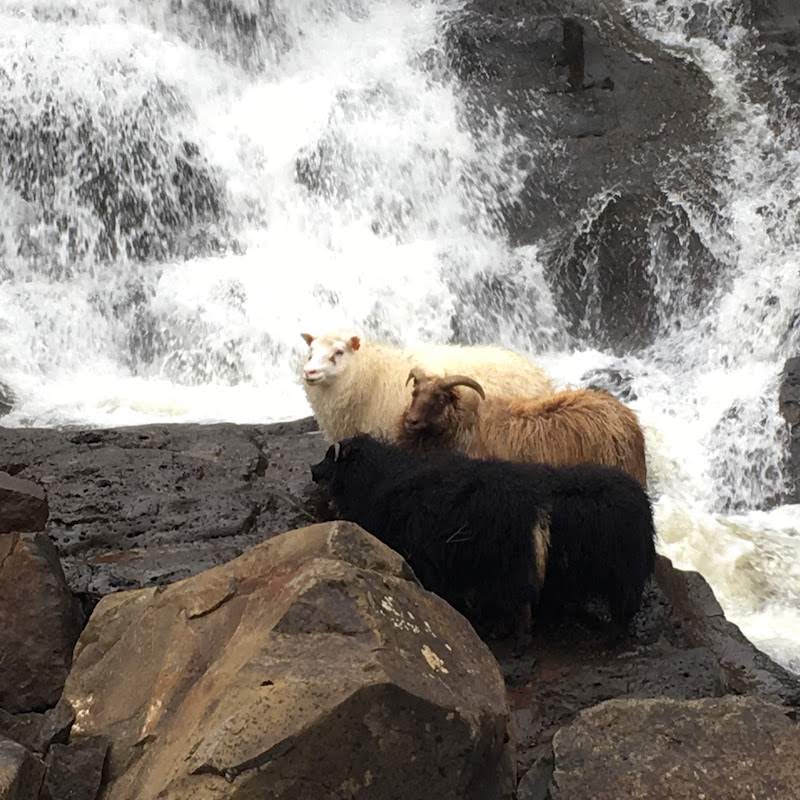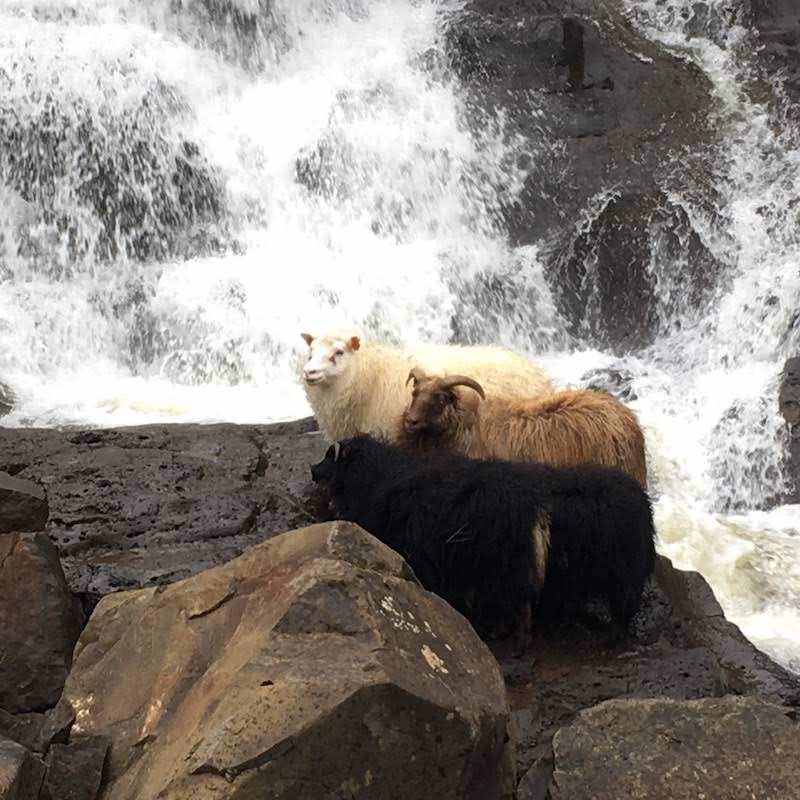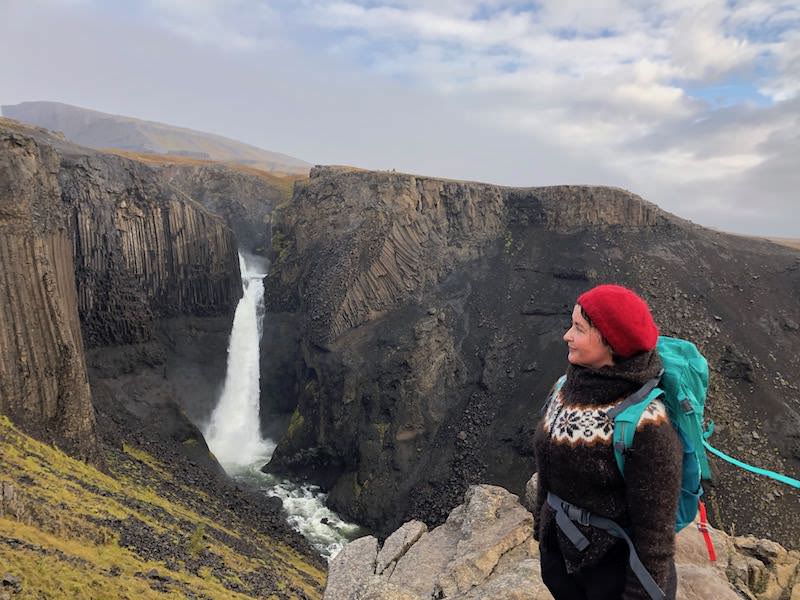 (that's my Útivist sweater!)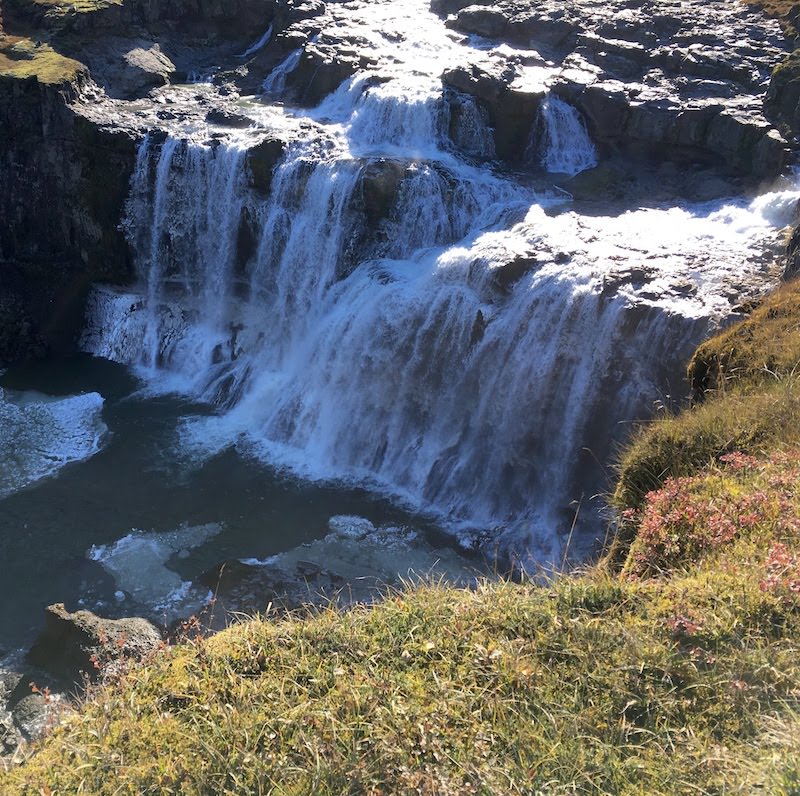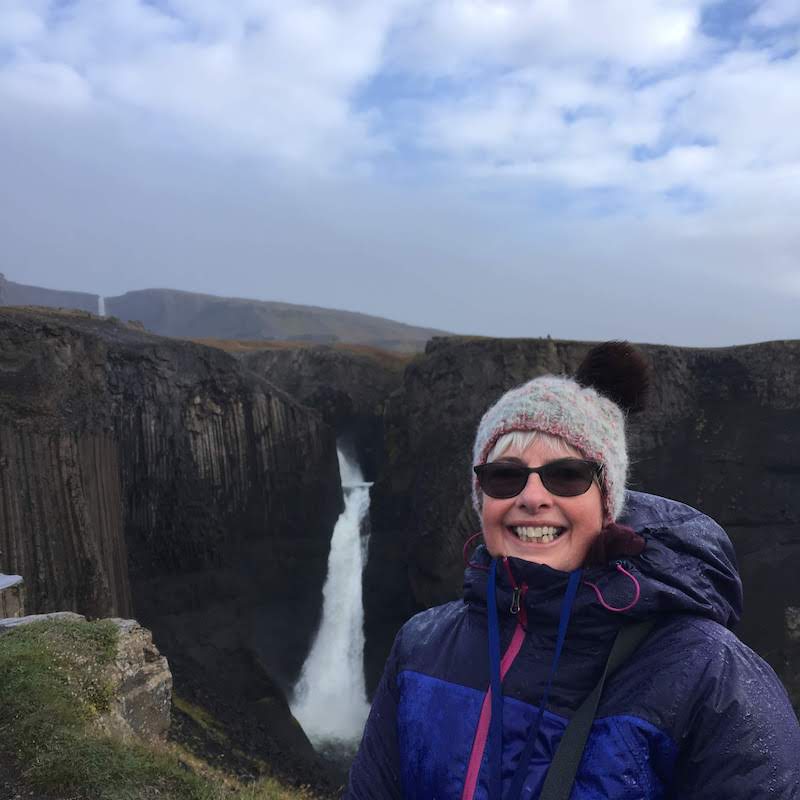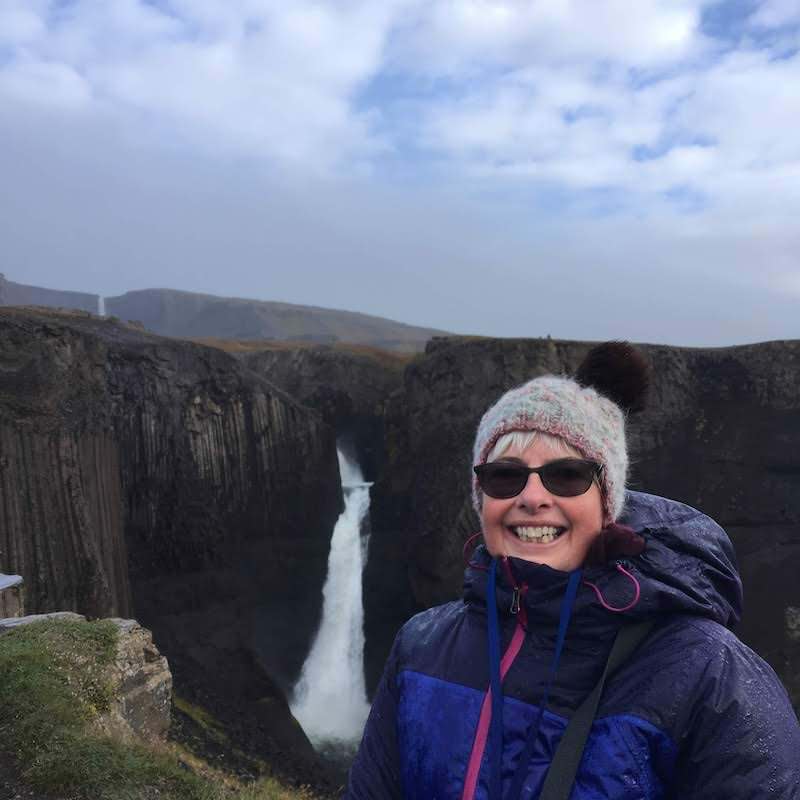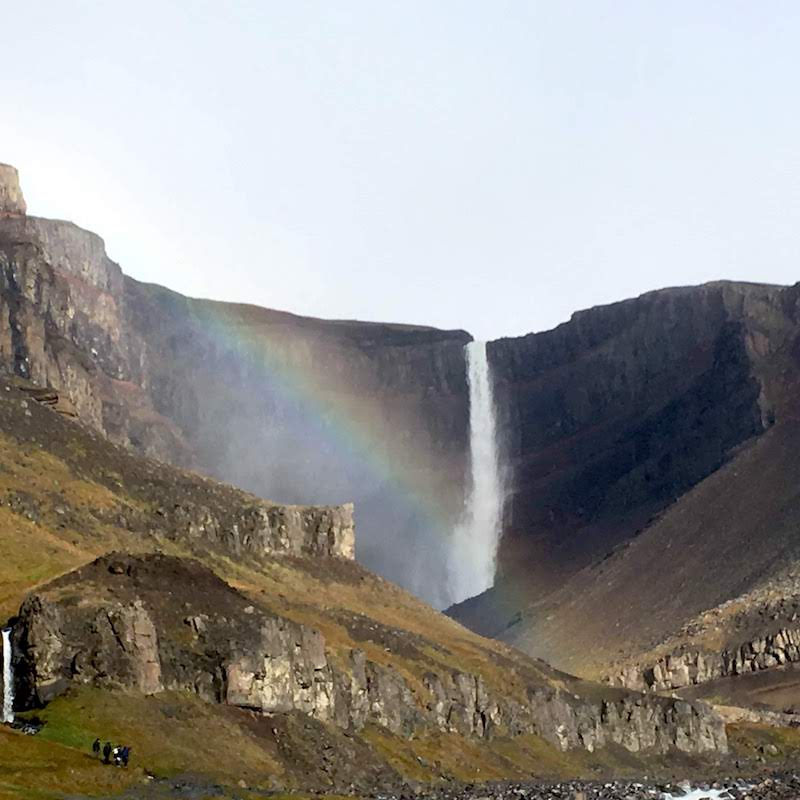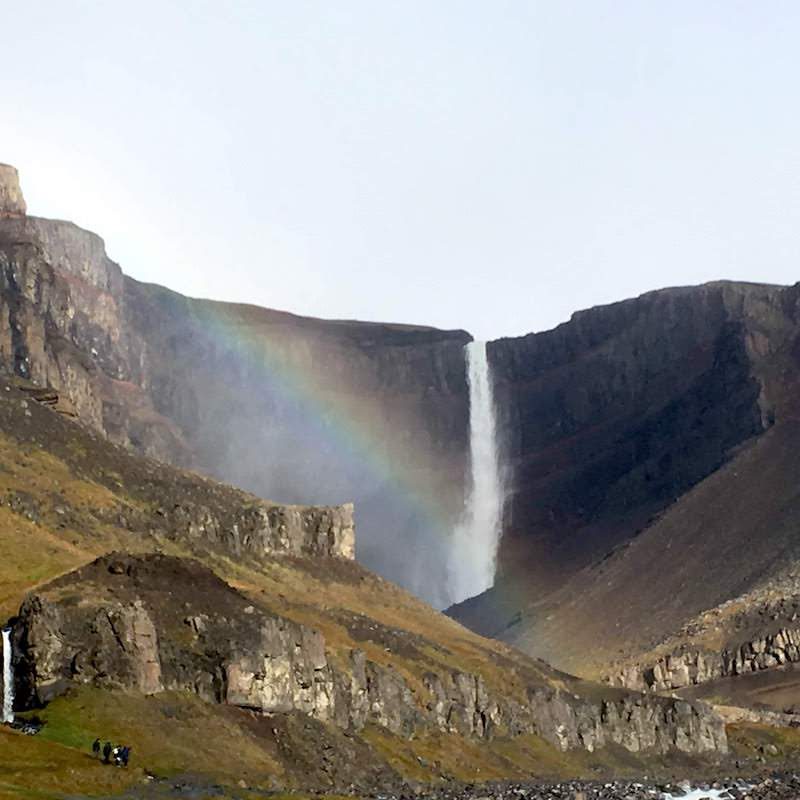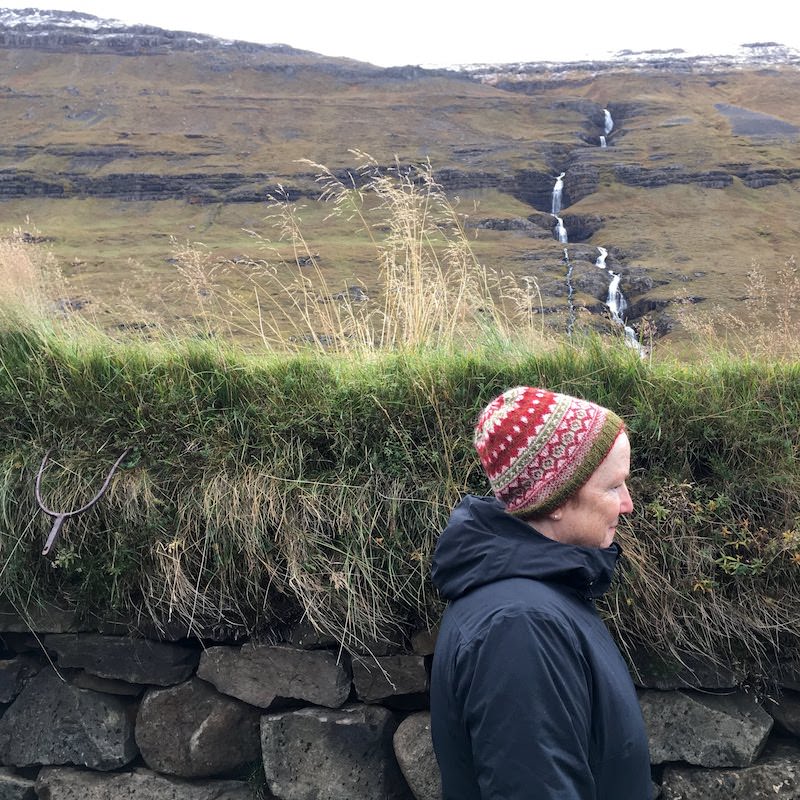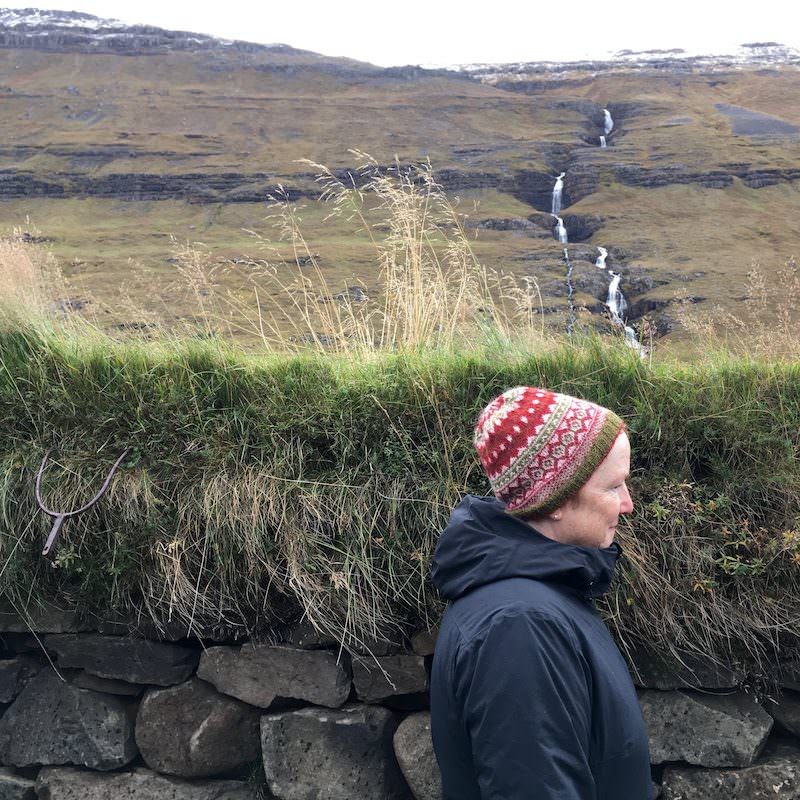 (that's a Mosi hat!)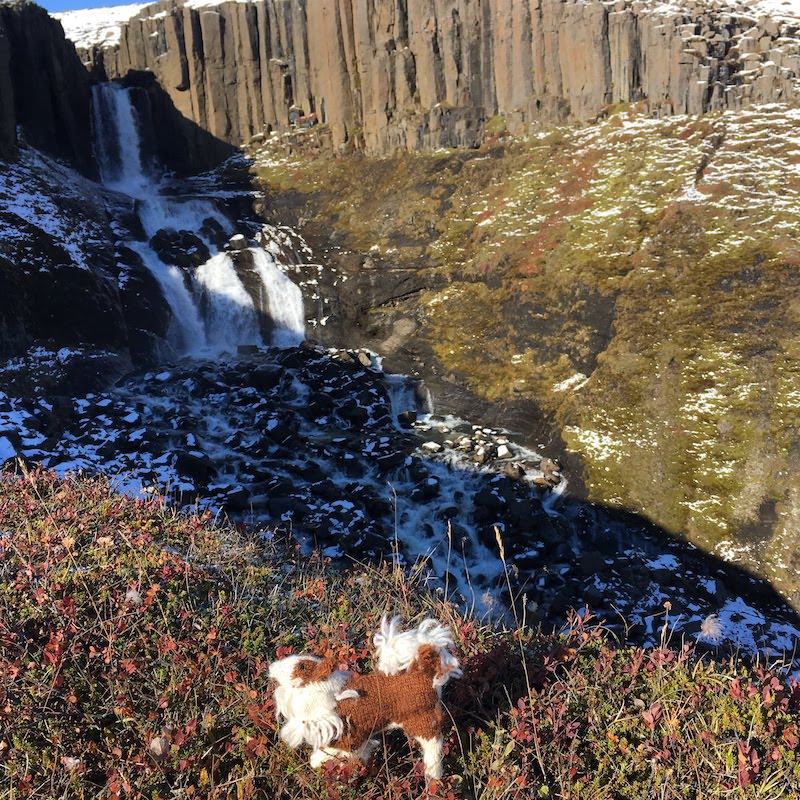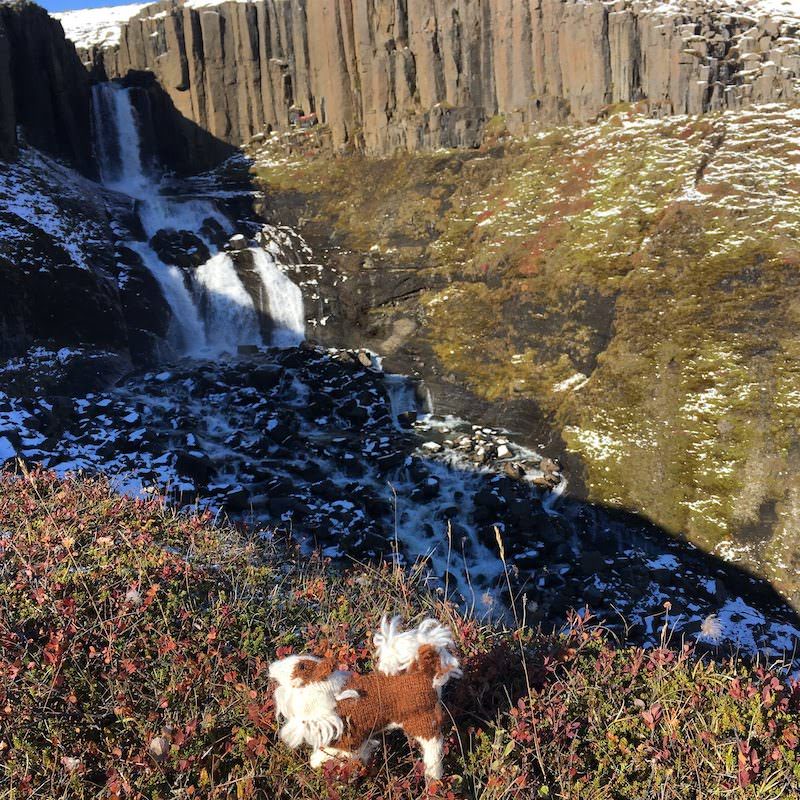 (Smáli the Icelandic sheep dog followed us all the way!)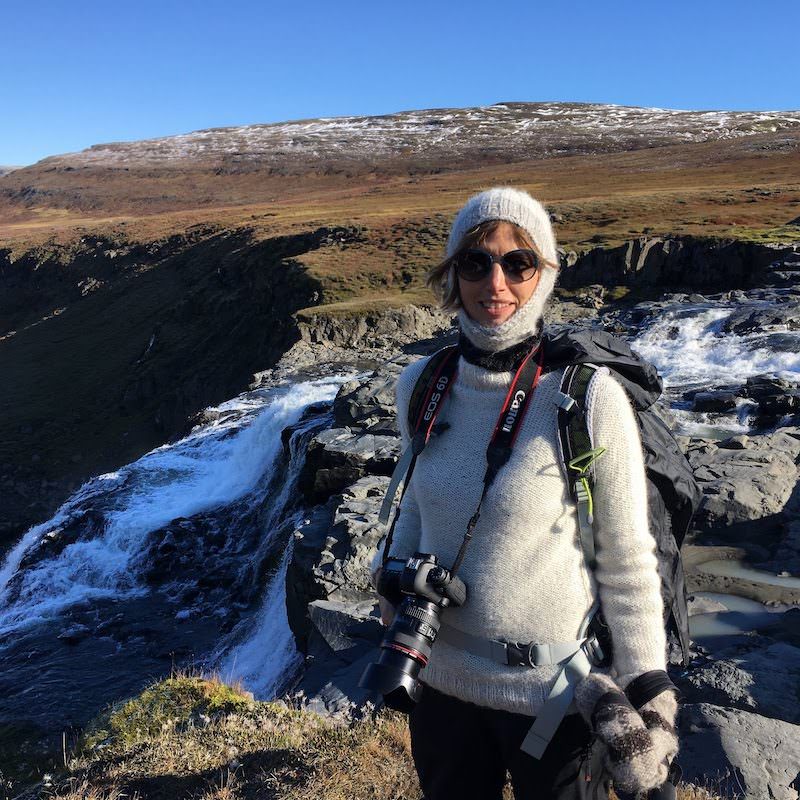 (this is Kristín, the designer of Einrúm yarns (lopi + silk), all dressed in Einrúm)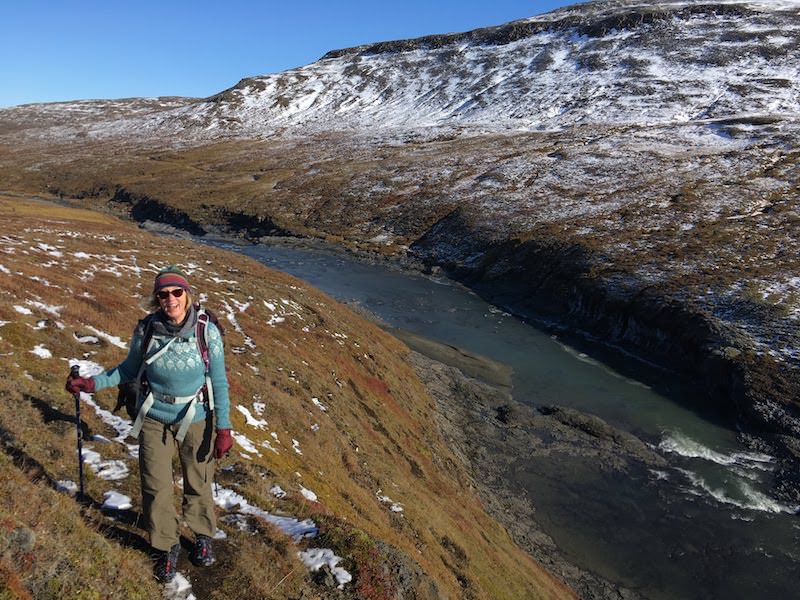 There was a lot of lace knitting as expected of course in this knitting tour that has for knitting theme the Icelandic lace dresses.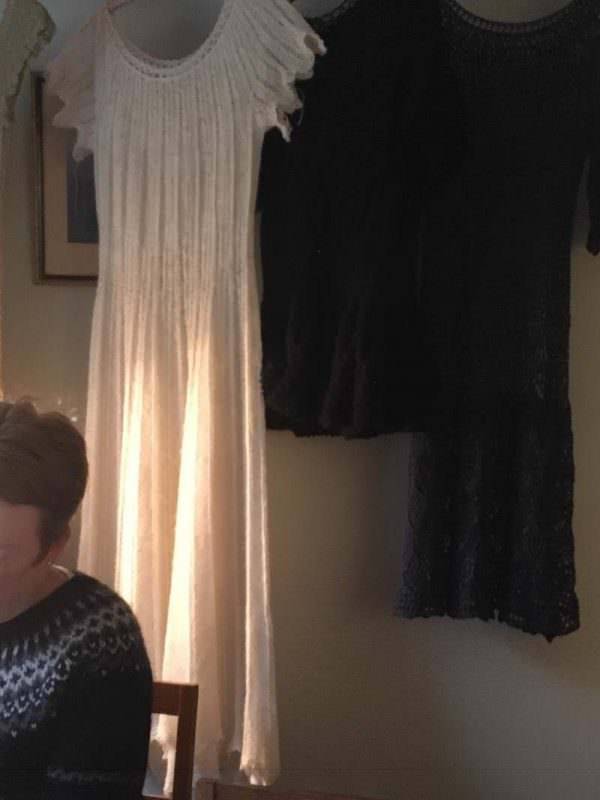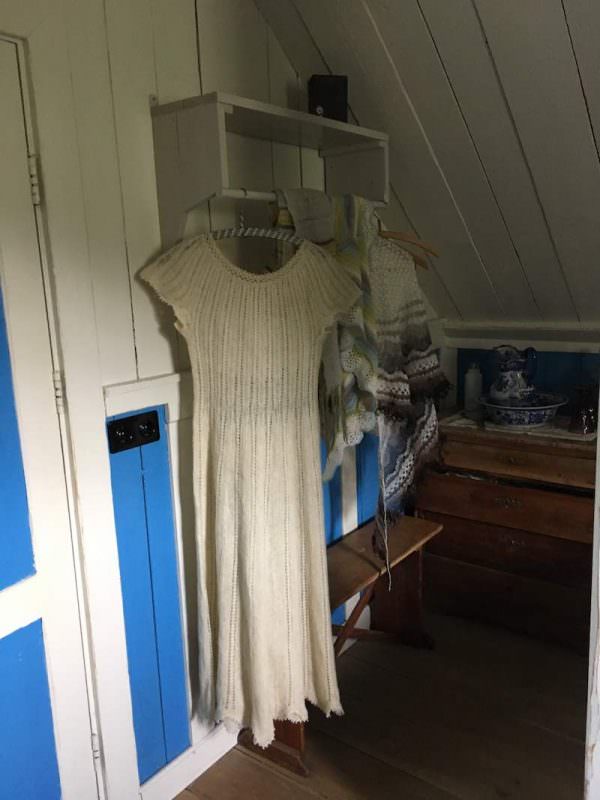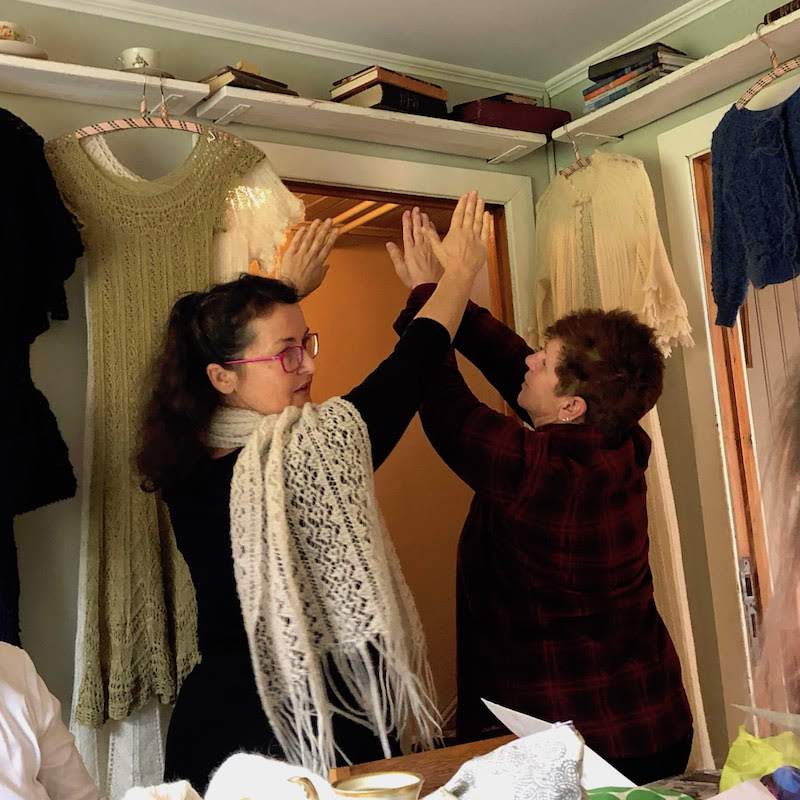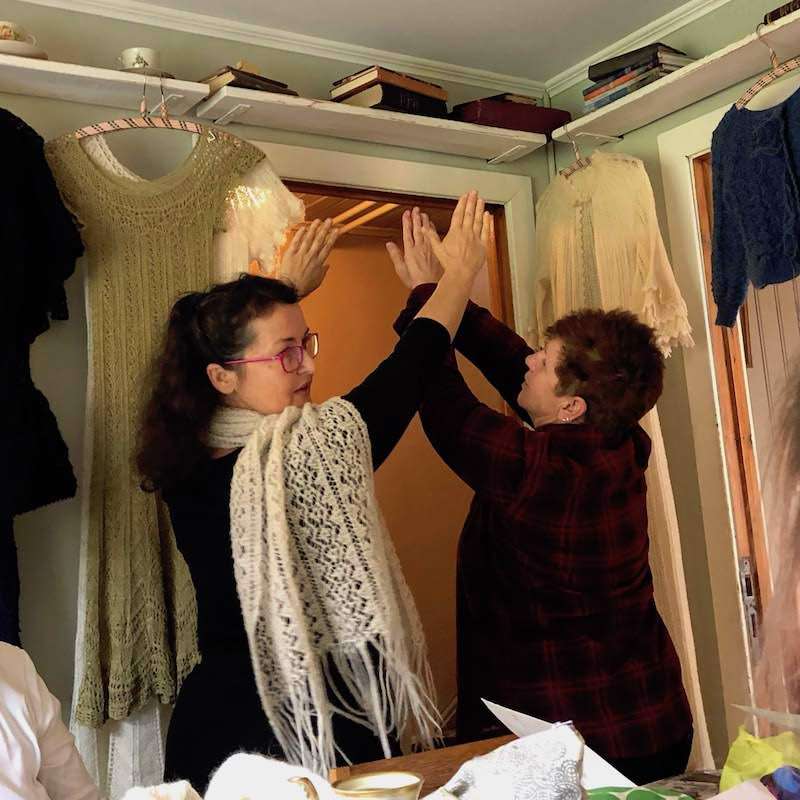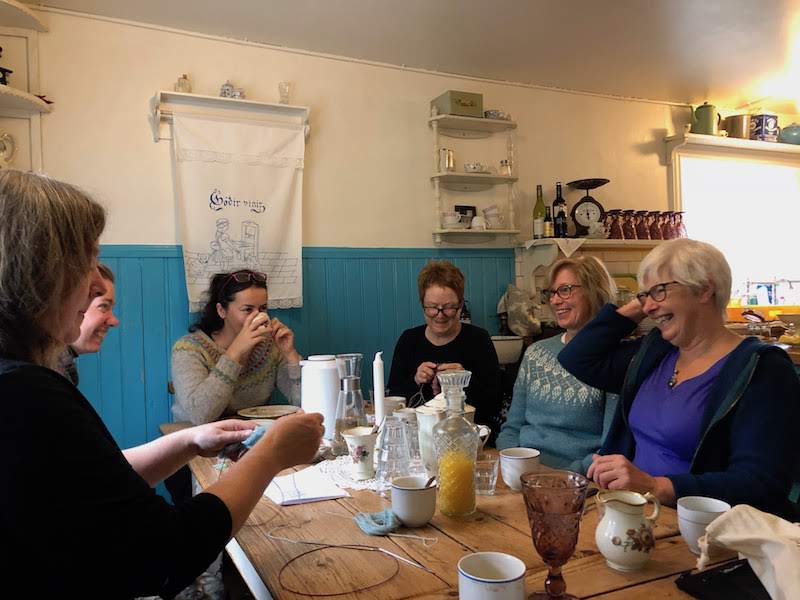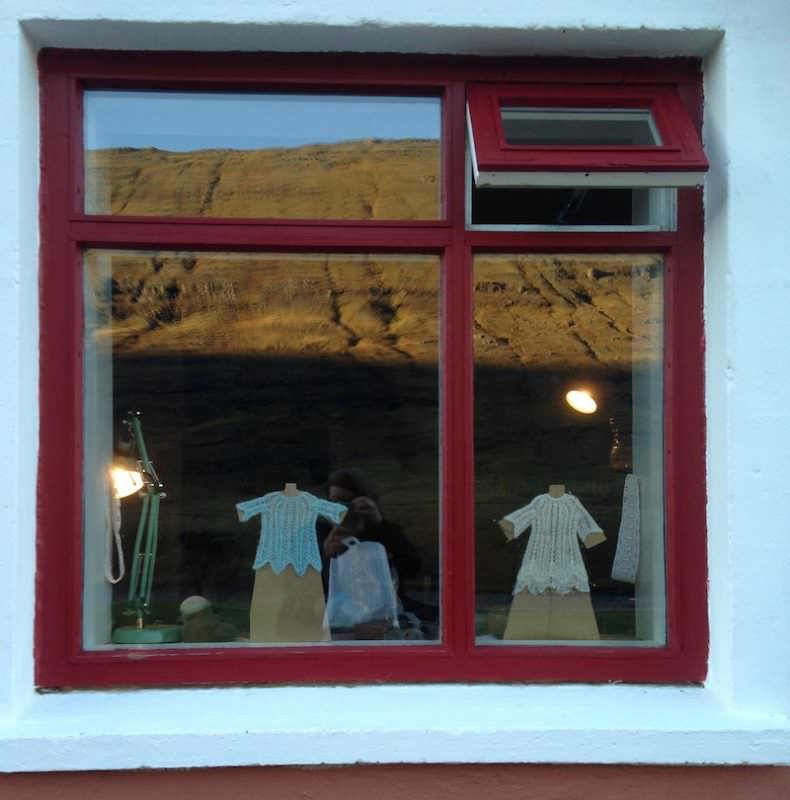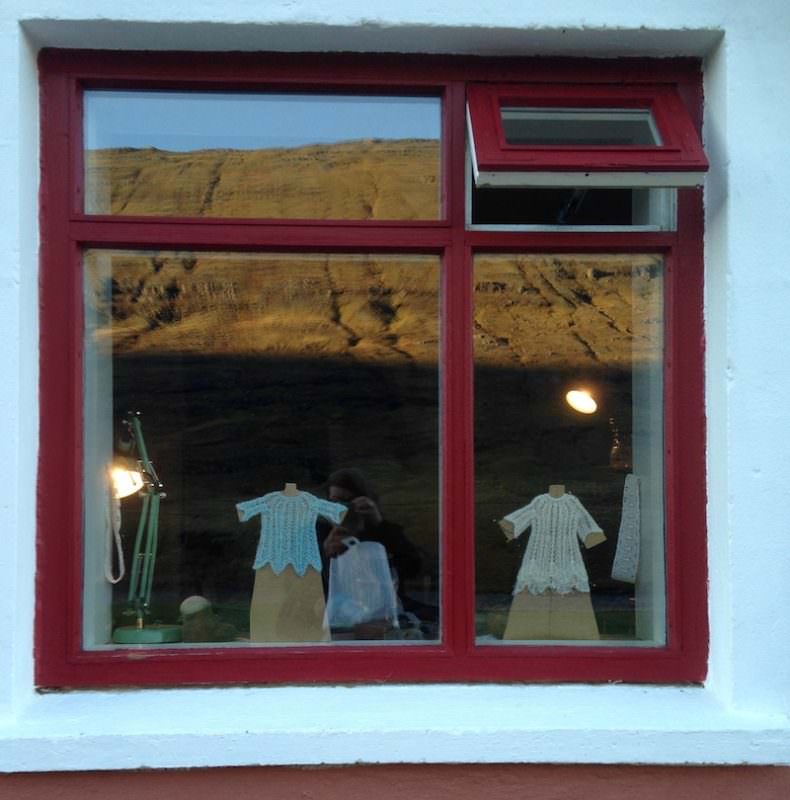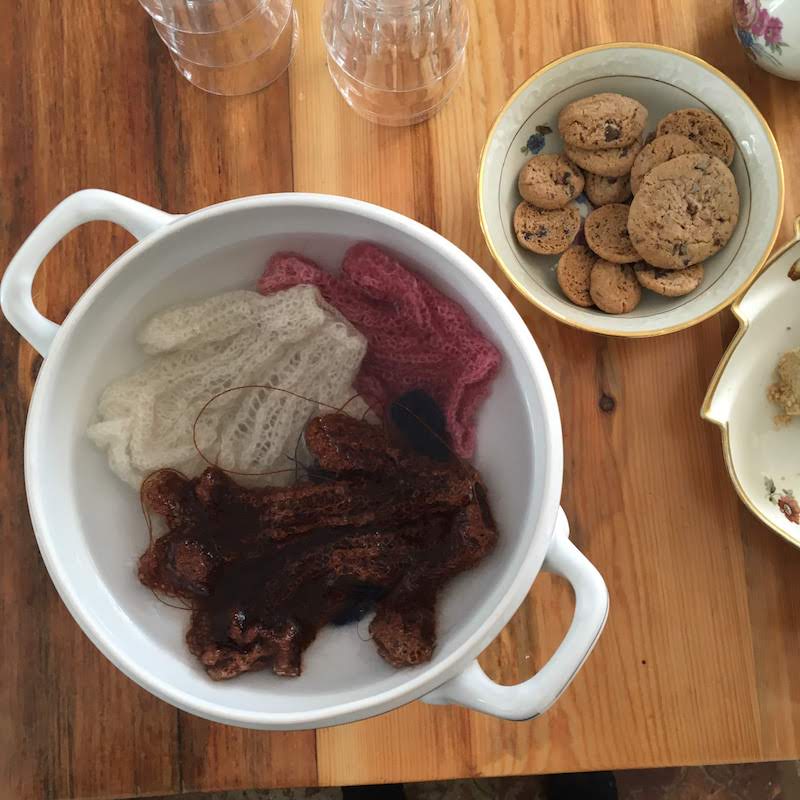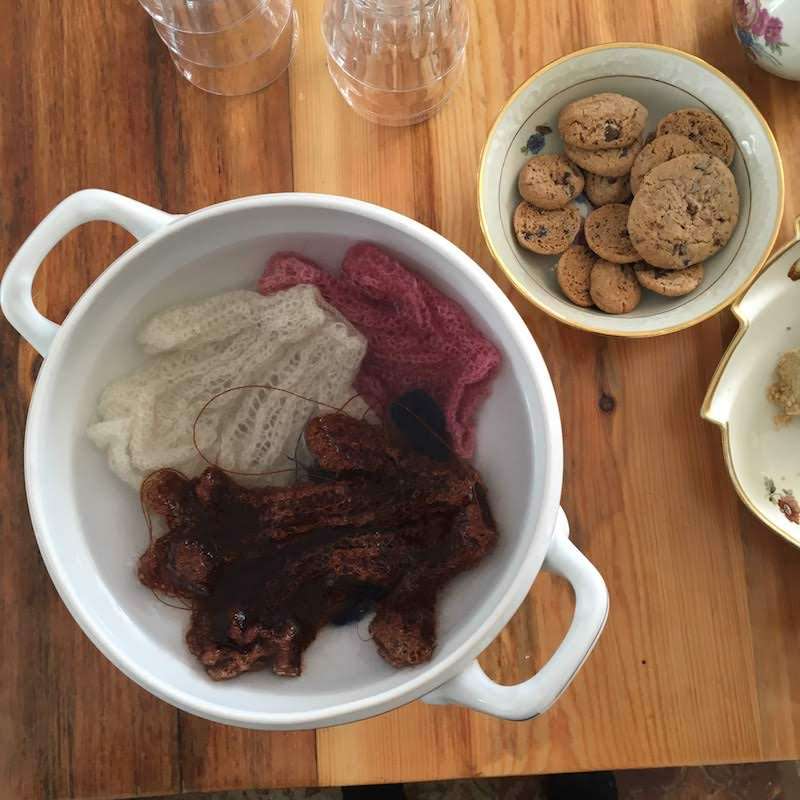 Before, after: the magic of lace!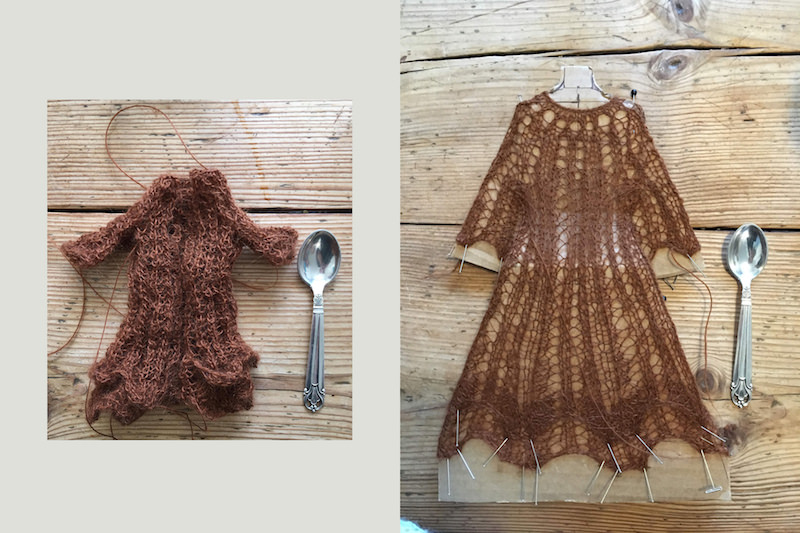 What was not expected however at this time of the year was the… snow!! Fortunately it was only above a certain height!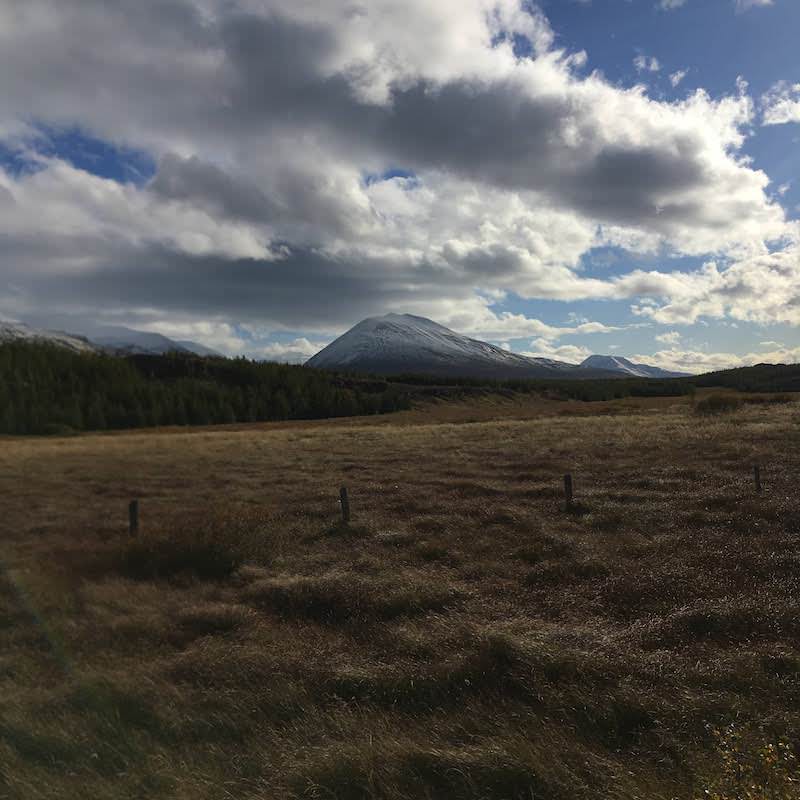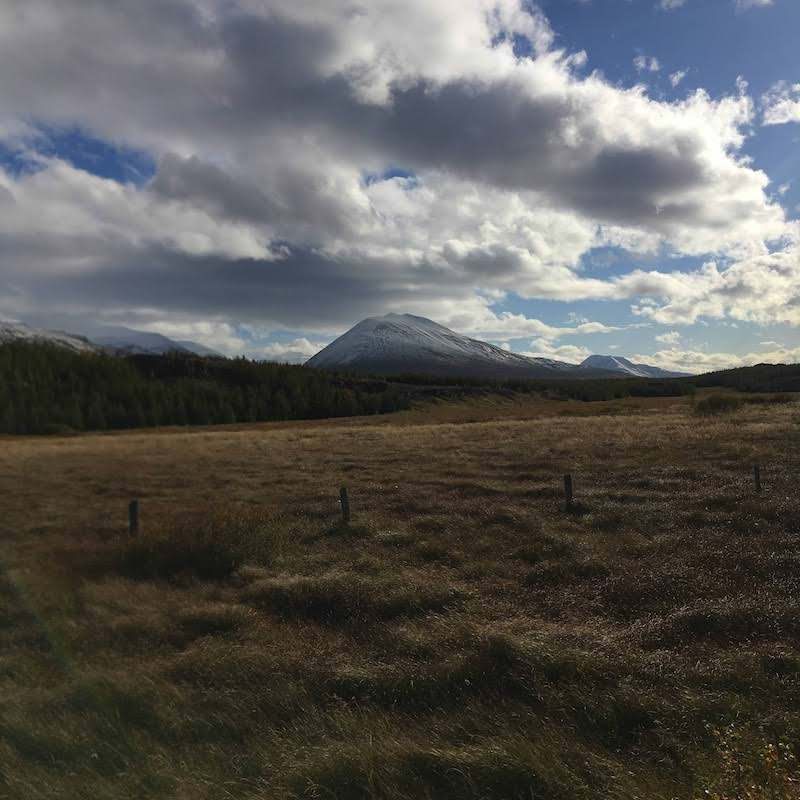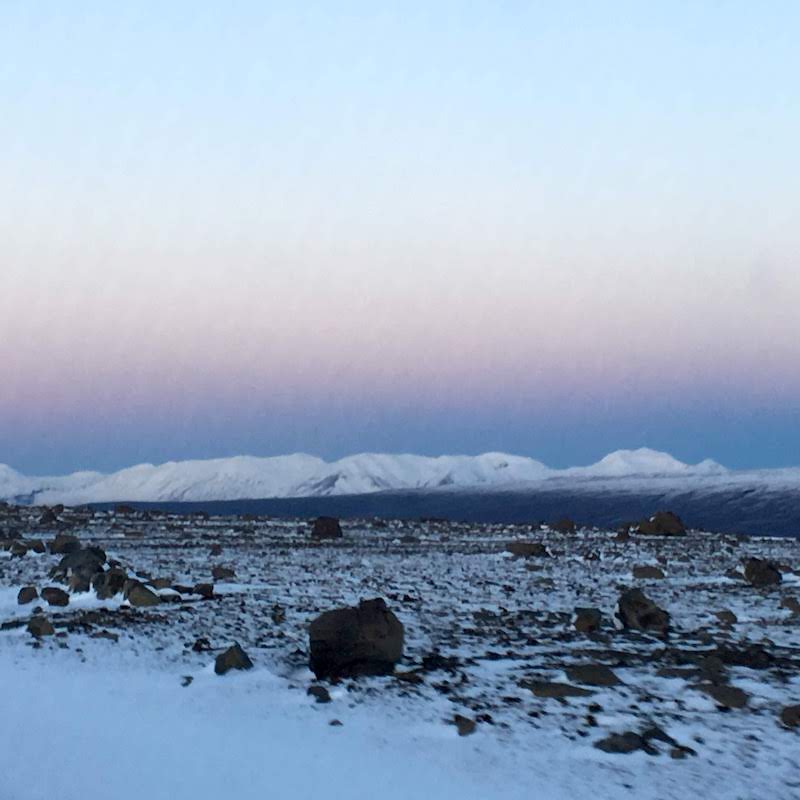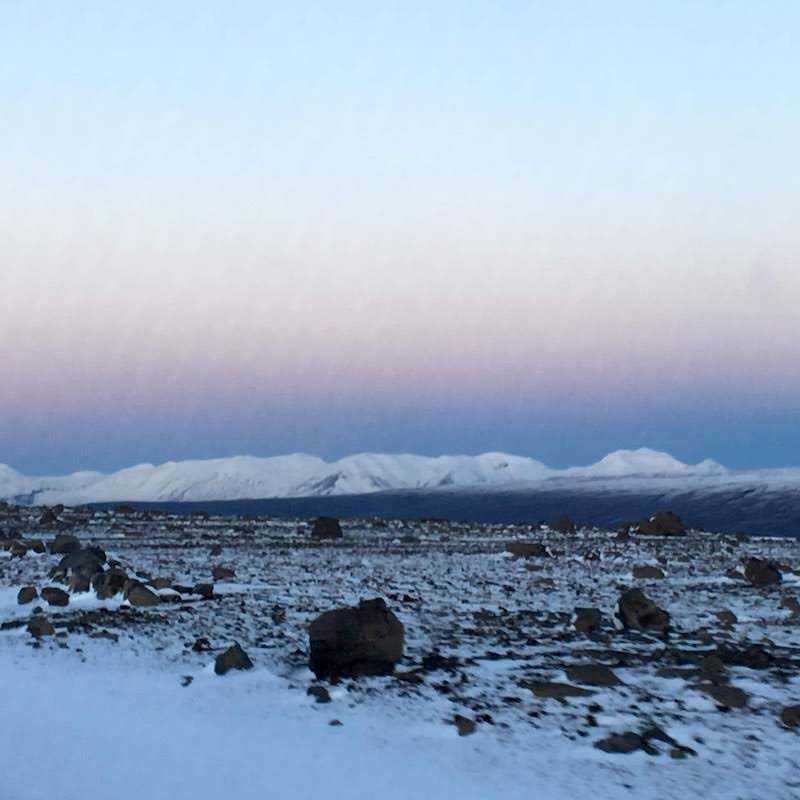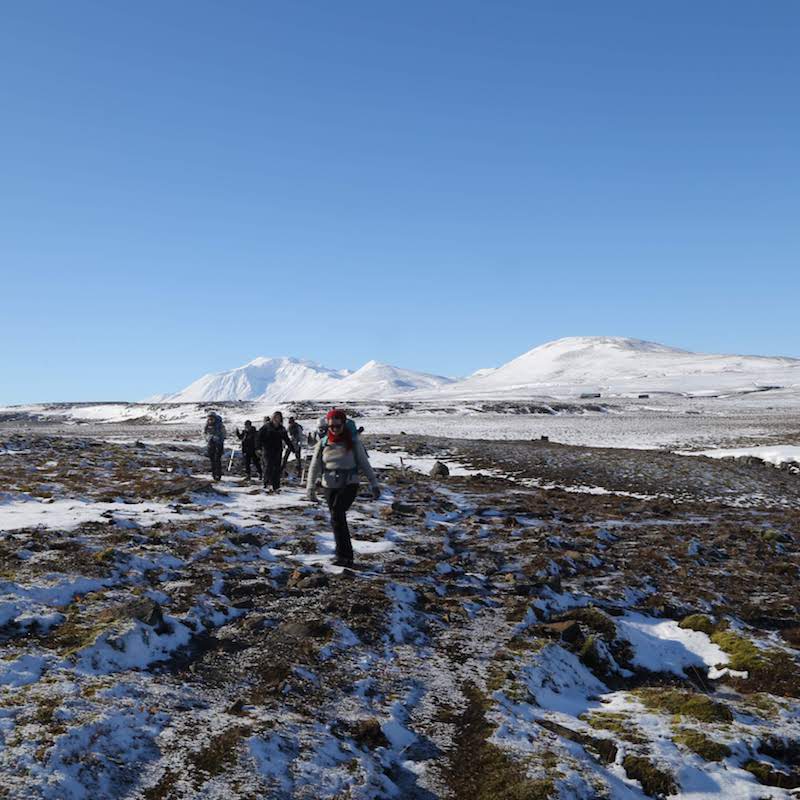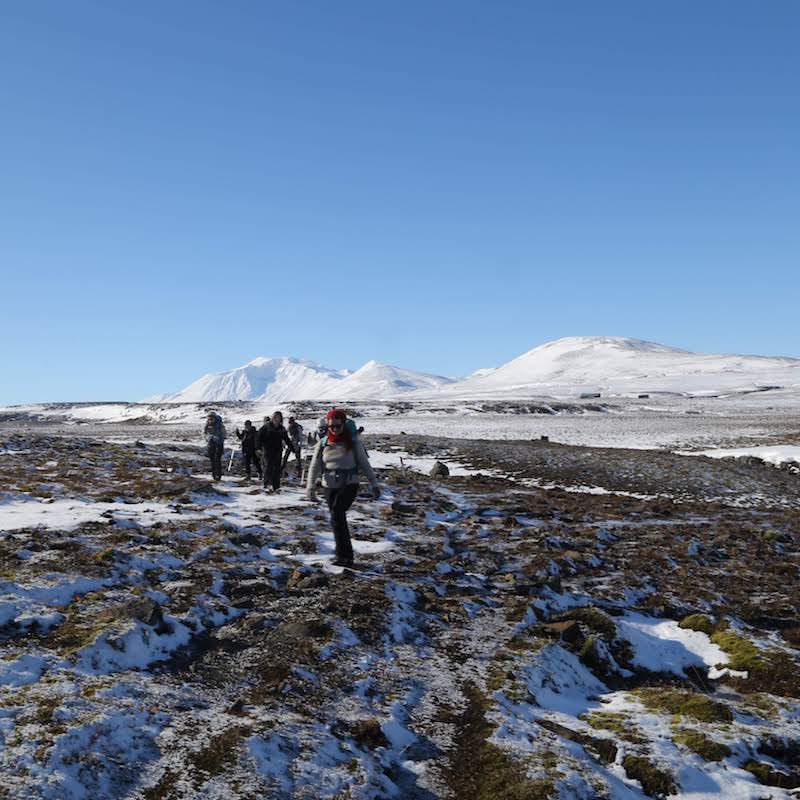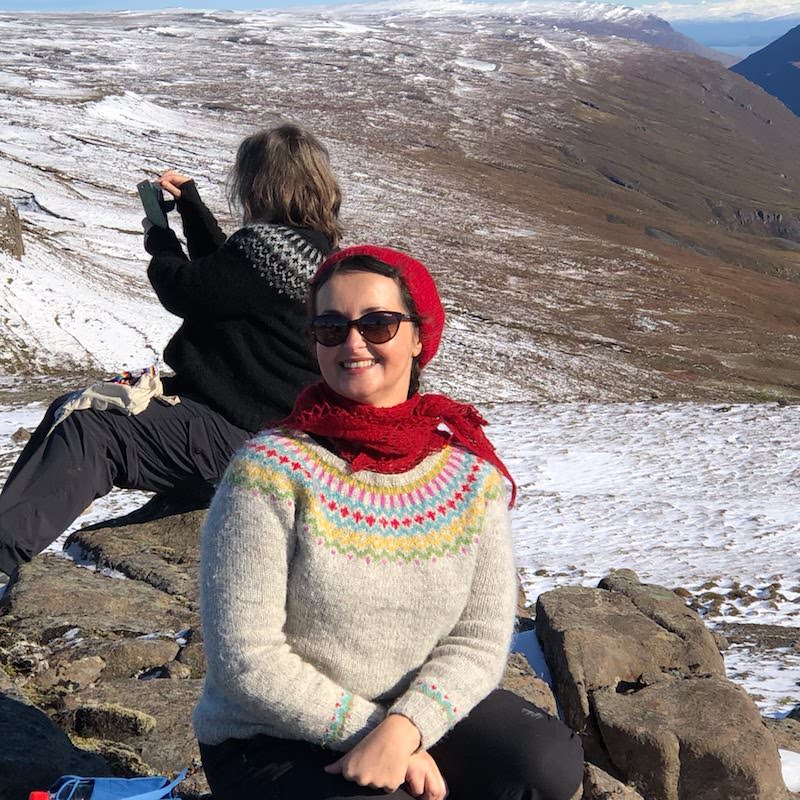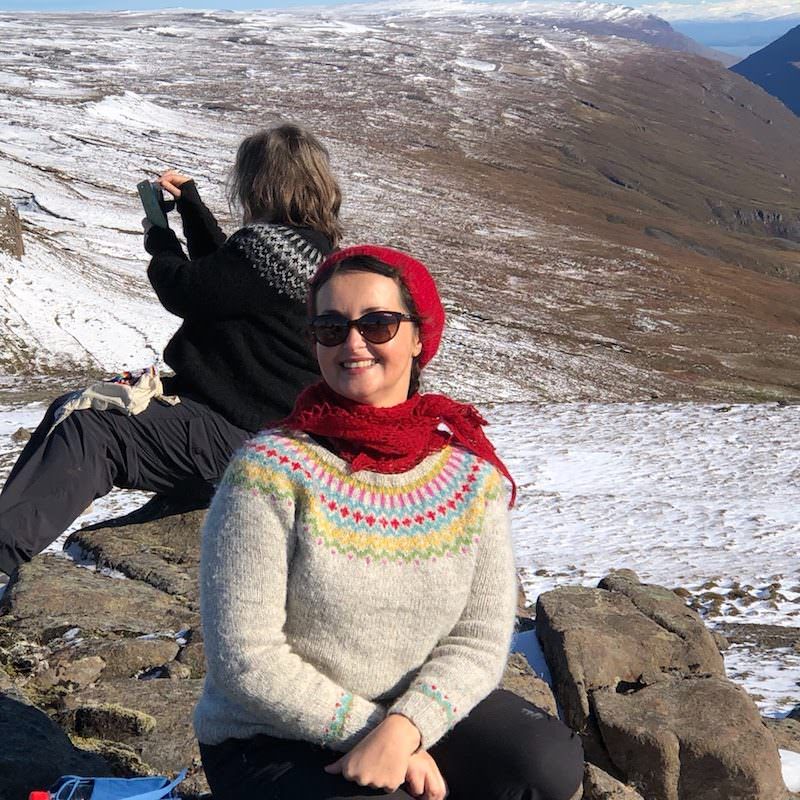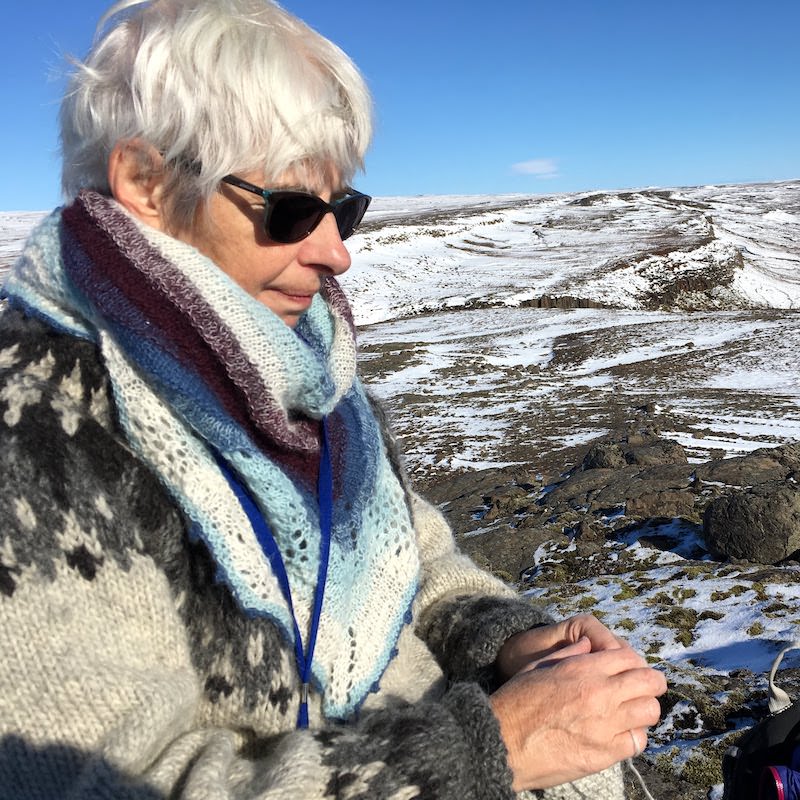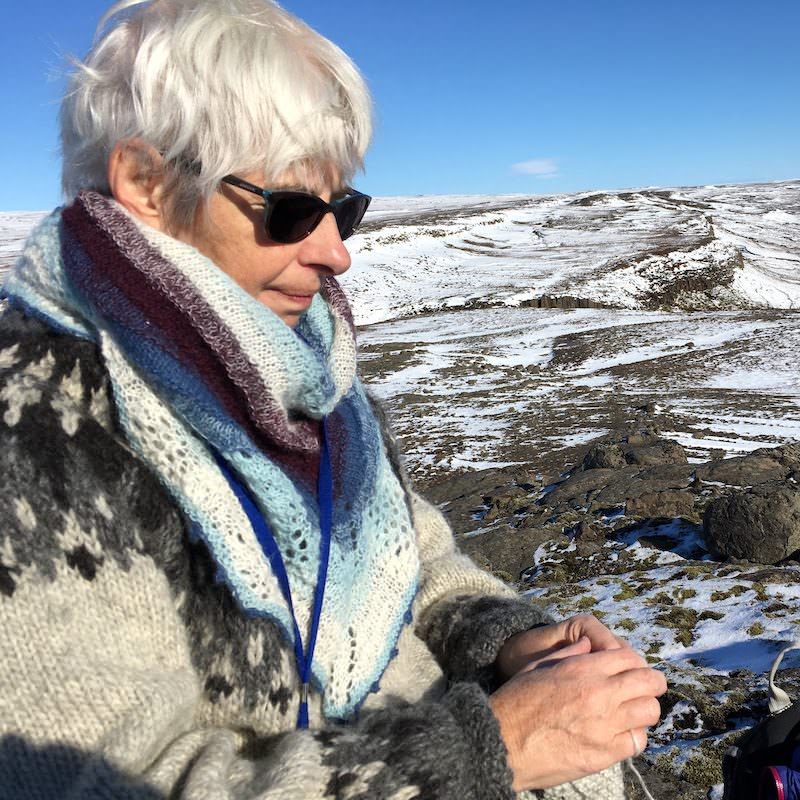 (that's a Melrós shawl in Love Story Natural white, Aska blue, Hot spring blue and Thyme purple!)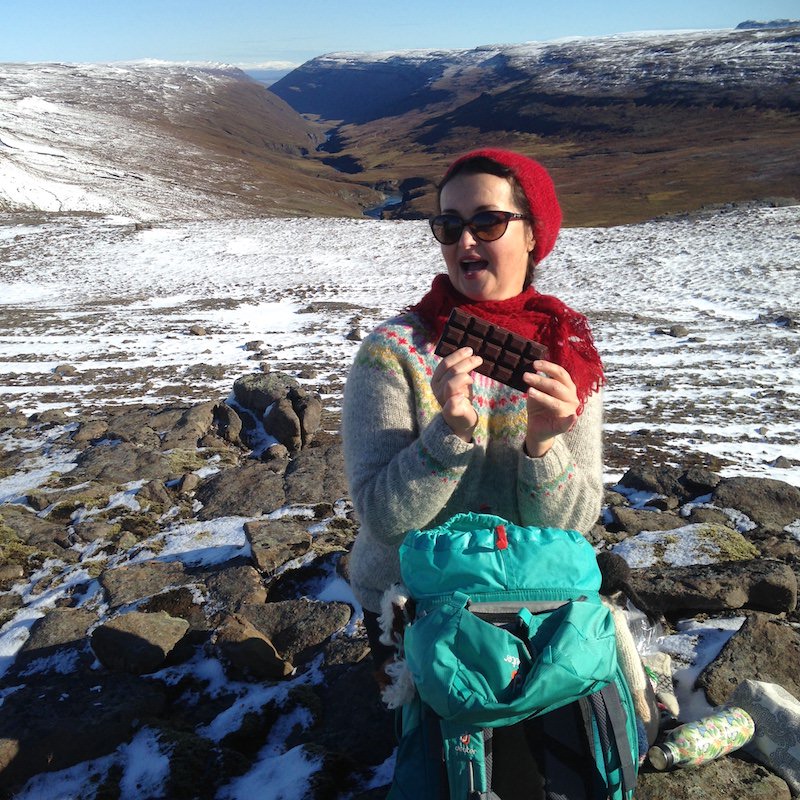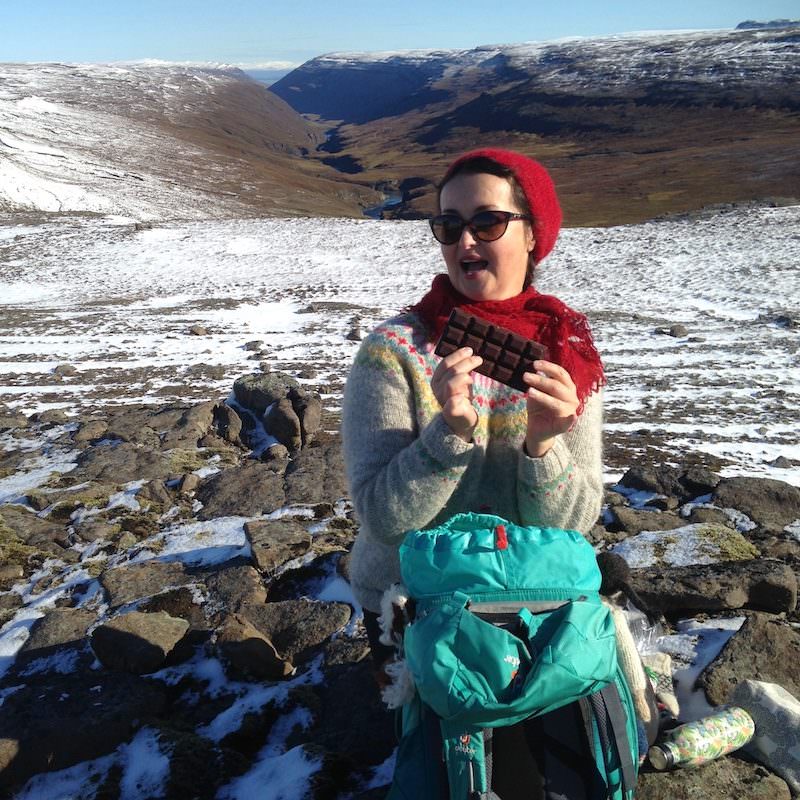 (snow = chocolate!)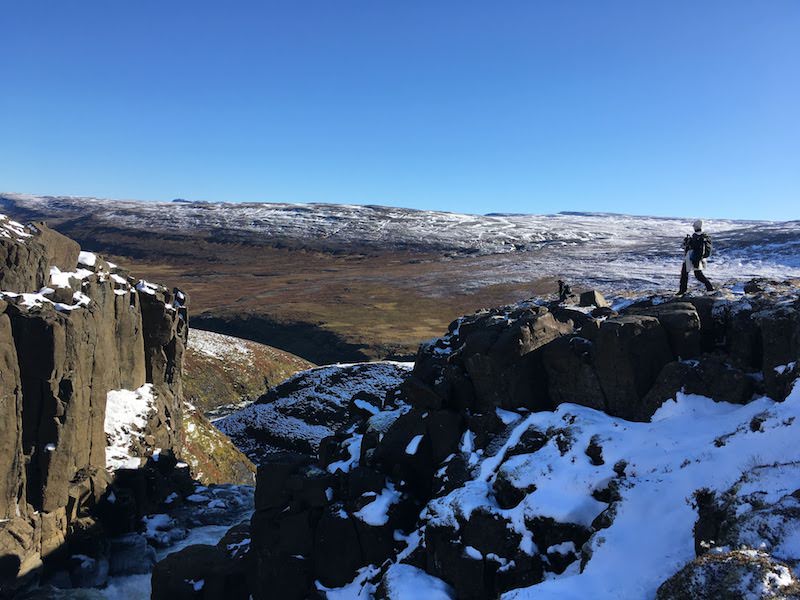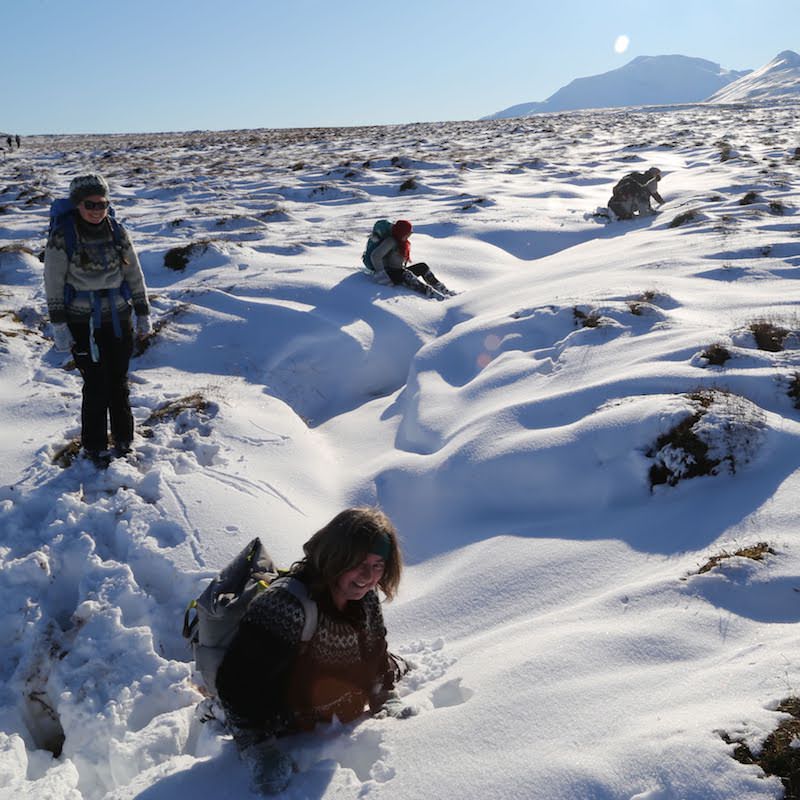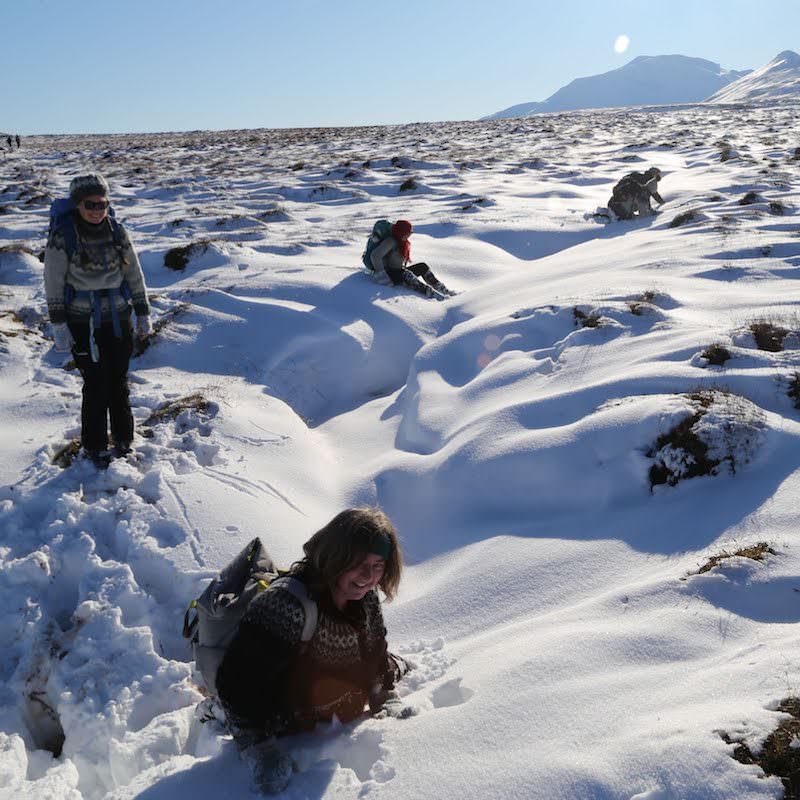 Ending our snow hike in a natural hot spring. It is many centuries old and ancient sayings say the water has healing powers.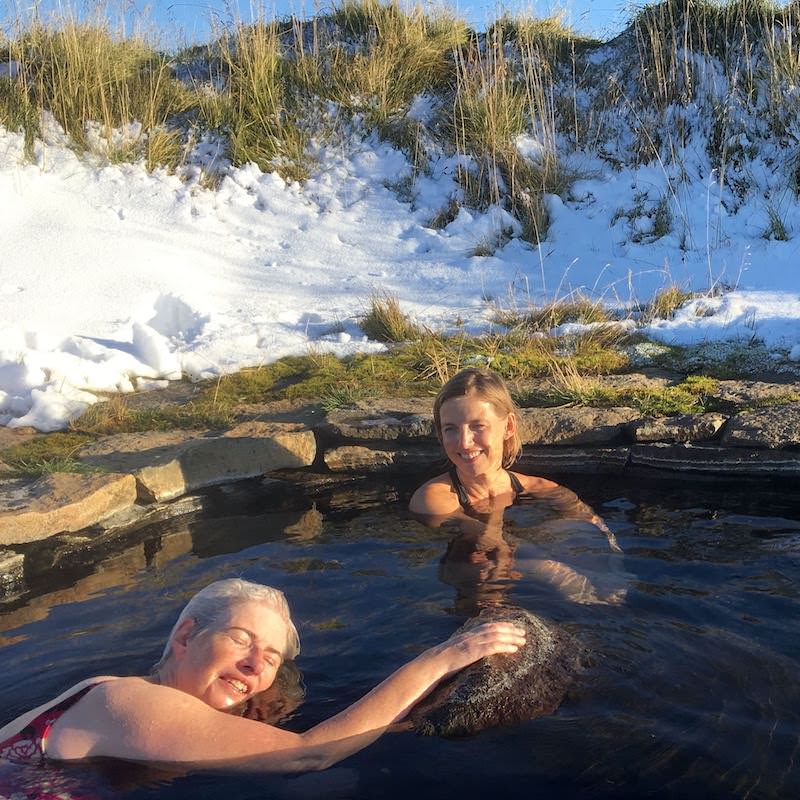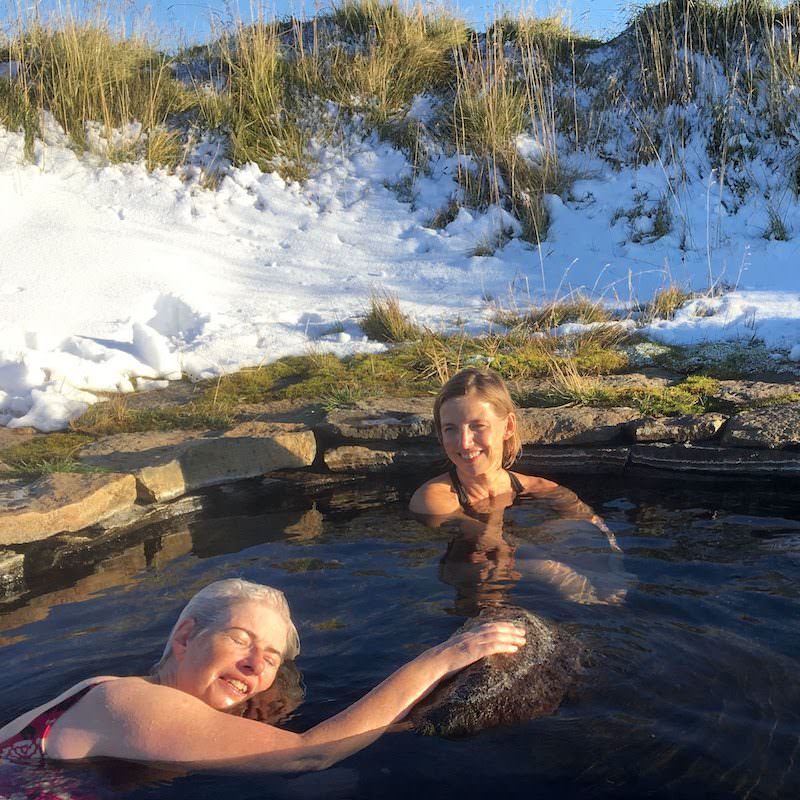 Farewell ladies! Much loves!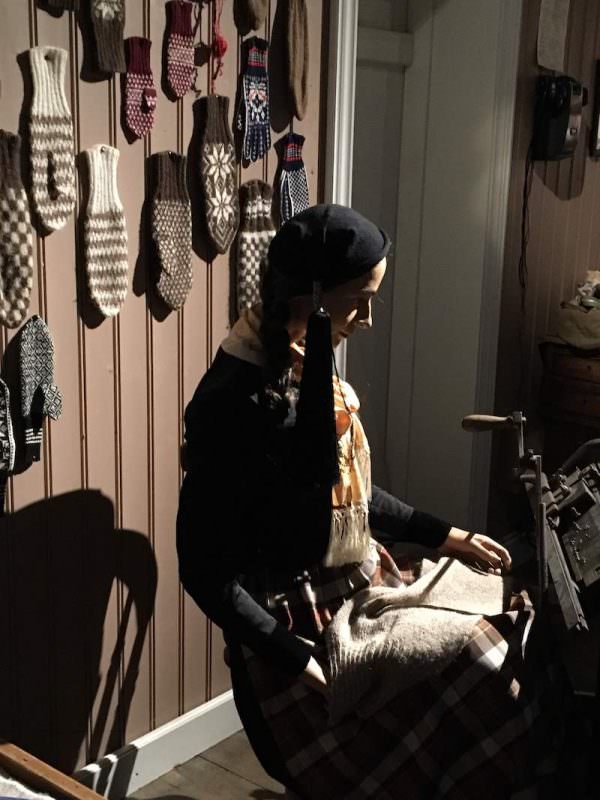 Would you also like to join this tour next year? Have a look here!