Cartes postales de notre voyage de tricot de printemps au milieu des agneaux!
Casanova ..stole our hearts !! /…a volé nos coeurs!!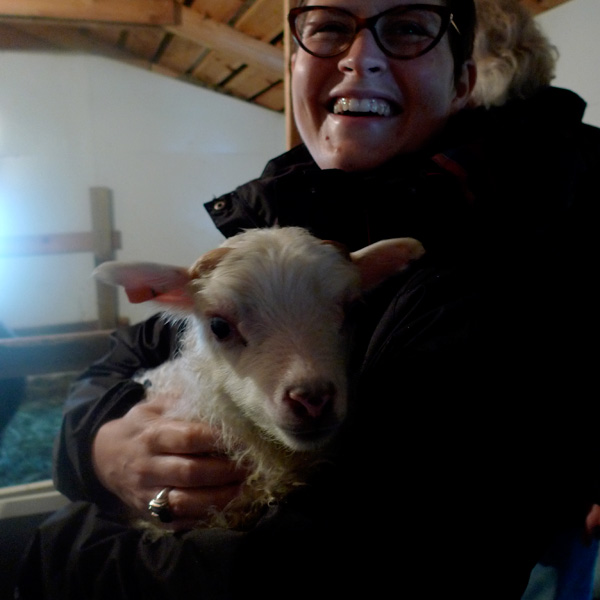 Lambs, kids but also kittens, chickens cheeks, horses, ducks, the elves and the gnomes, the hot tube, the visit of the Icelandic TV, the best organic beef ever, a short hike in the mountains, the wonderful evening with the local Icelandic Knitting club with Brynja's famous cheese cake with
Skyr
… mmmmh!
Des agneaux, des chevreaux, mais aussi des chatons, des poussins, des canetons, des chevaux, la visite de la TV islandaise, le meilleur steak bio du siècle, une petite marche dans les montagnes, le génial pot d'eau chaude et la super soirée avec le groupe de tricot local et le très fameux gâteau au Skyr de Brynja… mmmmh!