Petite leçon: une pelote avec dévidage central "sur le pouce"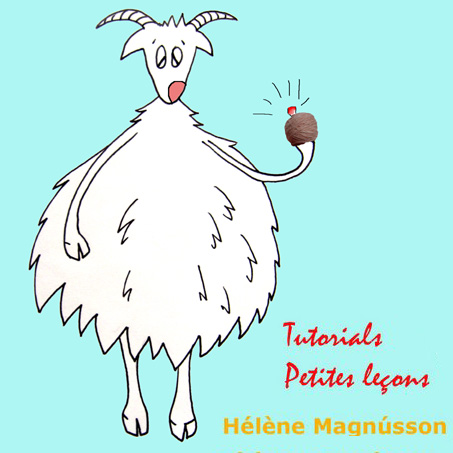 This method doesn´t require any tool and makes very neat and easy to work with centre-pull balls. Such balls are very useful when knitting Icelandic intarsia using the yarn holder method. This will be my next tutorial. Stay tuned !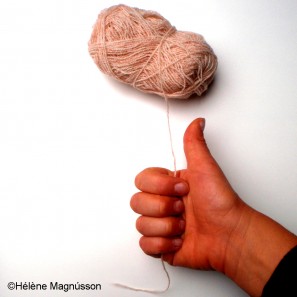 Hold the yarn in your palm during the whole process.
Wind the yarn around the thumb clockwise.
Wind 10 times.
Wind 10 times in the diagonal direction, from bottom to top.
Continue alternating the diagonal directions, always winding 10 times.
Be careful not to wind too tight or you won´t feel your thumb anymore !
I think it´s OK !
Looks good from the top.
Remove your thumb and here we go !