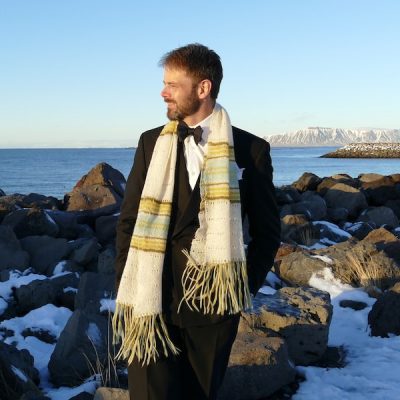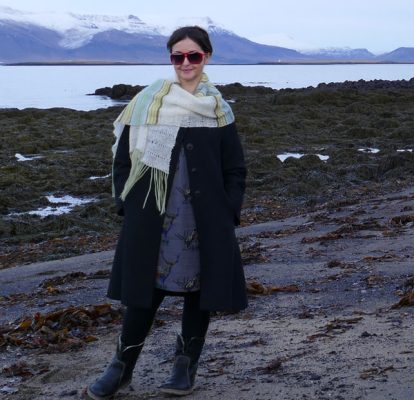 I'm happy  release a new pattern knitted with Love Story, my very fine Icelandic lambswool! I knitted it a while ago (some ladies who participated in my knitting tours last year will recognize it!) but I was very low on stock with some of the colors used – fortunately they are back in stock!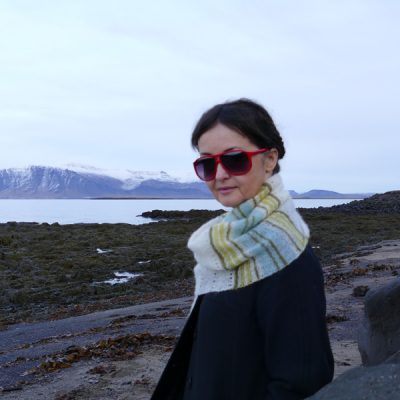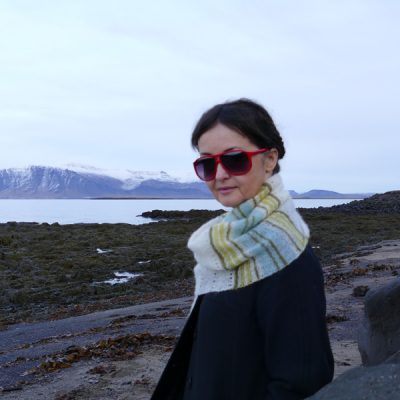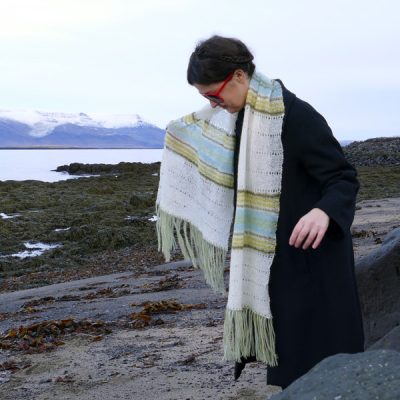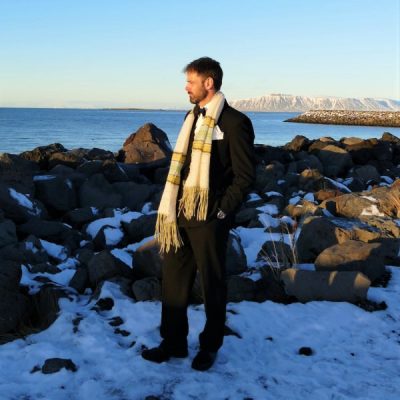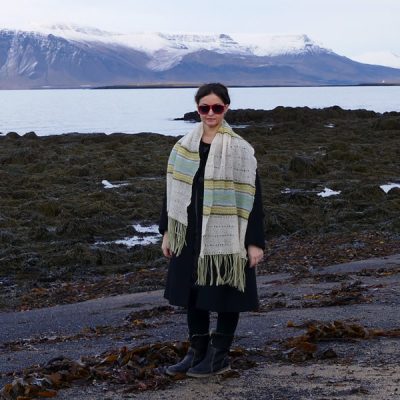 The shawl is versatile enough to wear casually with a skirt or jeans and can be quite elegant dressed up and worn with a gown or tuxedo.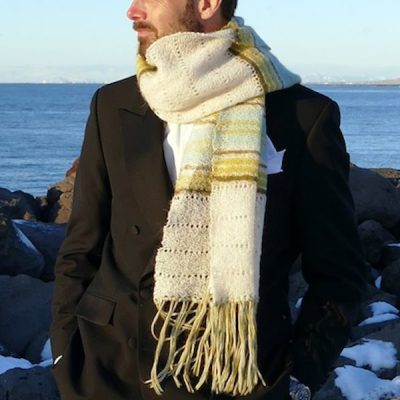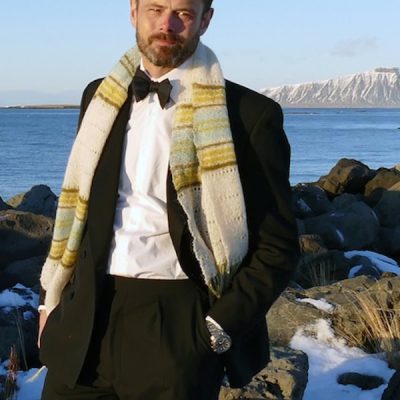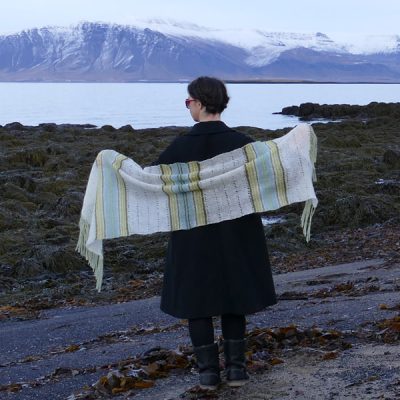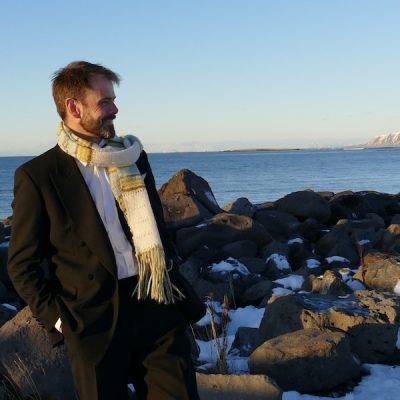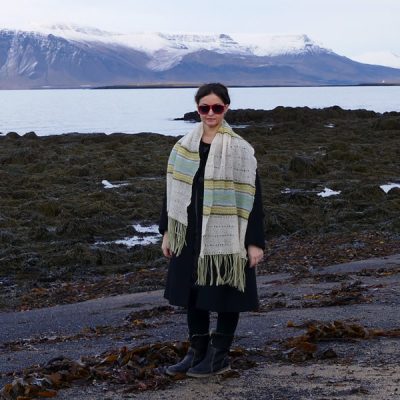 Multi-colored fringe adds a modern touch to this easy to knit pattern.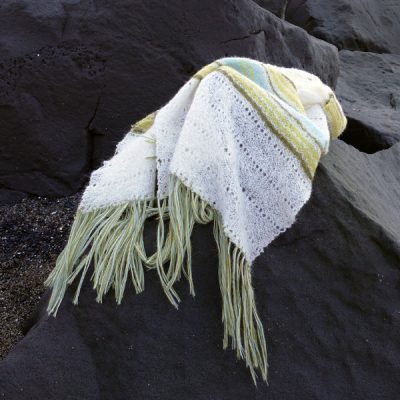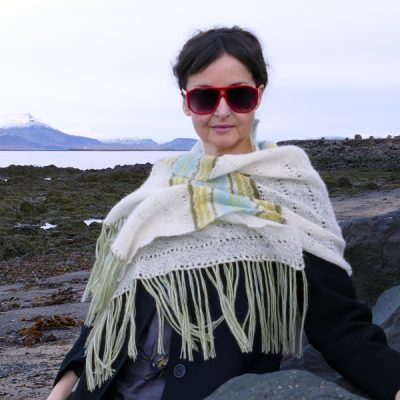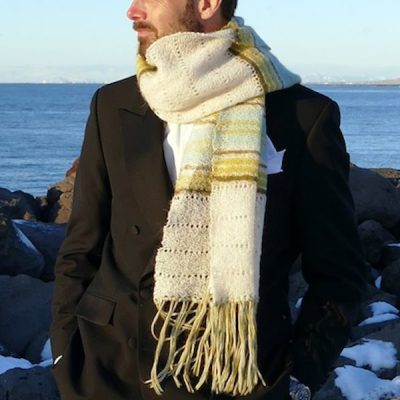 Despite the many stripes, there are no ends to darn thanks to this great spit-splicing method I published a tutorial of last week 🙂 Those are the leftovers from the fringe, not ends and they remind me of my model!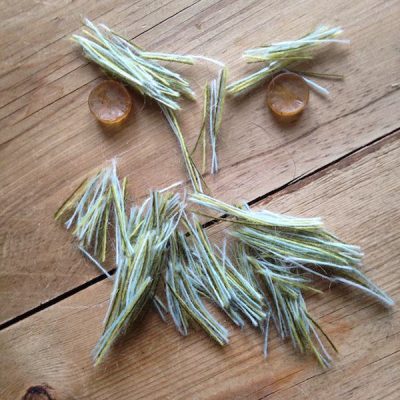 Kits are available in two color schemes: Natural White/Anis Green/Askja Blue/Moss Green and Thyme Purple/ Volcanic Red/Silene Pink/Old Pink. The kits come with a cute little "The Icelandic Knitter " project bag.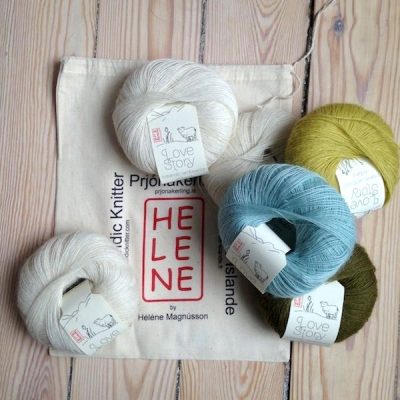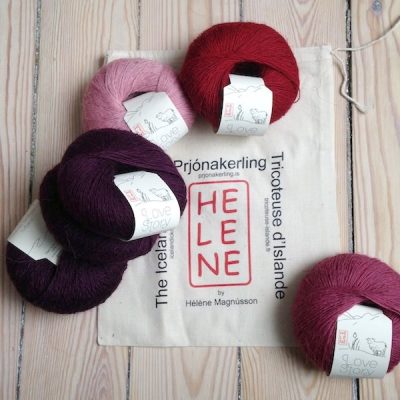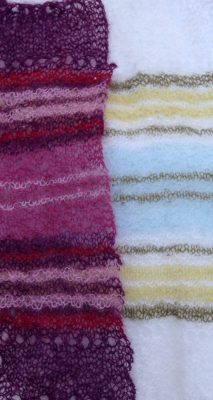 You can also choose your own color combination, here are a few suggestions: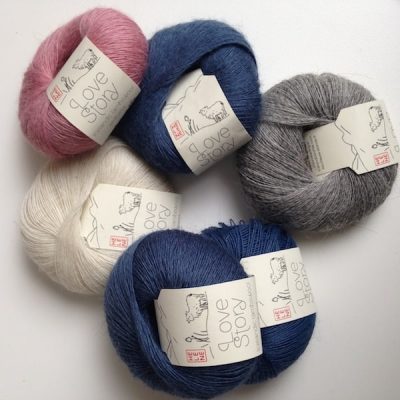 Hot Spring Blue/ Silene Pink/ Natural  White/ Natural Grey (not dyed).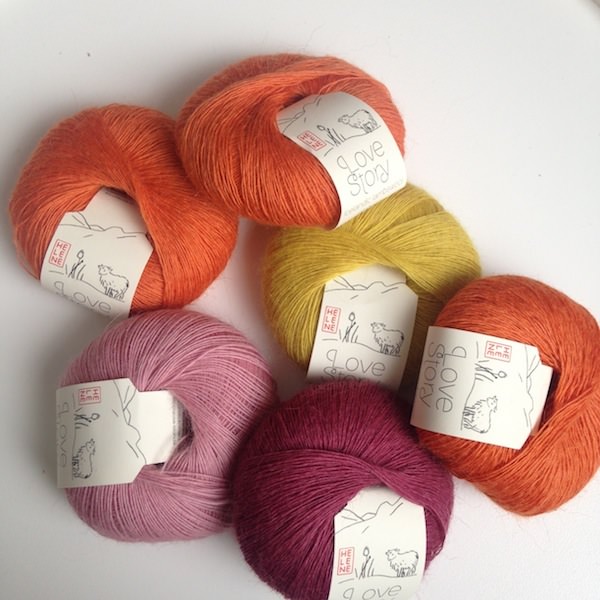 Salmon Orange/ Old Pink/ Silene Pink/ Sulfur Yellow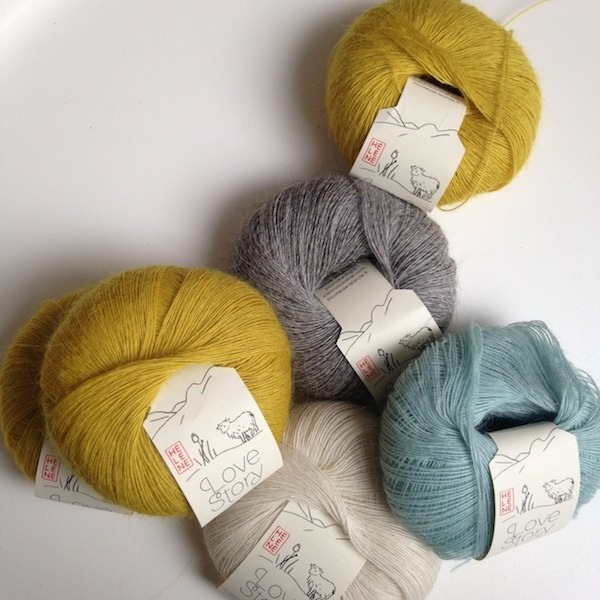 Sulfur Yellow/ Natural Grey (not dyed)/ Natural White,/Askja Blue.
The Askja Blue yarn in the shawl modeled matches the hot spring perfectly! Hila is as light as the steam arising from the spring and will keep you just as warm. Even though the water is actually boiling and it's very noisy and smelly (sulfur spring)!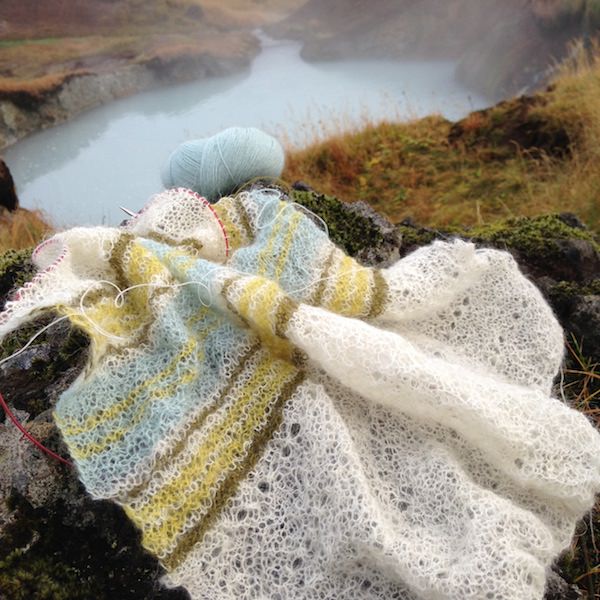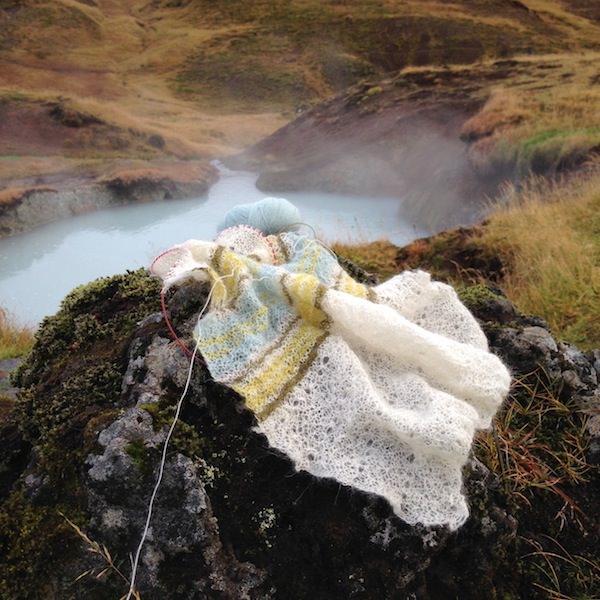 I took those pictures when I was still knitting the shawl during the Knitting on Ice tour last year. And yes, I knitted it while walking for a good part!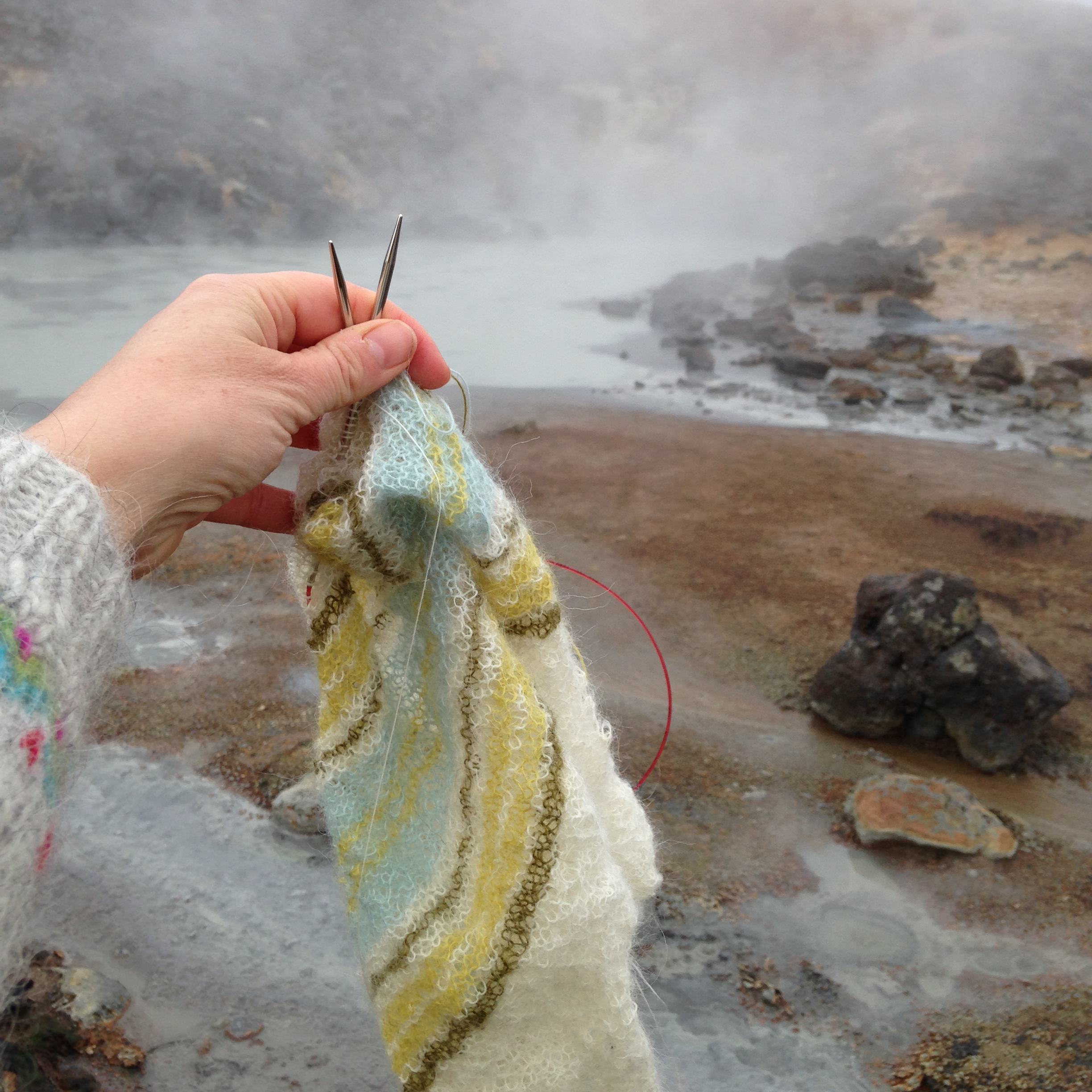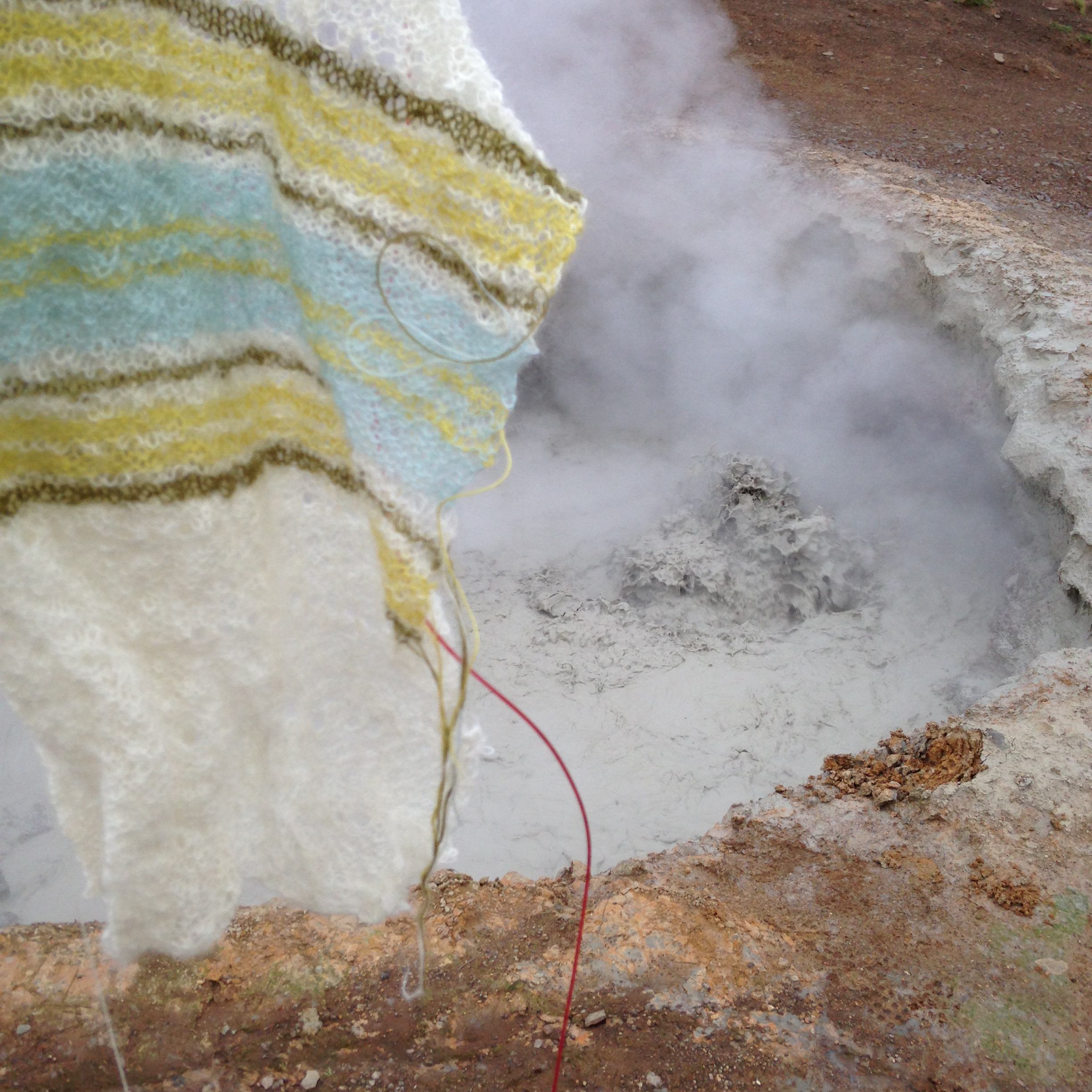 Long shawls probably came to Iceland as a fad and were very common in the 1920's. They could be both lace and garter stitch shawls busily striped.  Striped shawls could contain both lace elements and garter stitch stripes and color blocks.  A few examples knitted with very fine Icelandic yarn, handspun from either the soft inner coat þel (thel) or from the tog, the coarser outer hair, can be found at the Textile Museum in Blönduós. These shawls inspired me to knit Hila, a very delicate garter stitch shawl with colorful stripes and a few eyelet holes.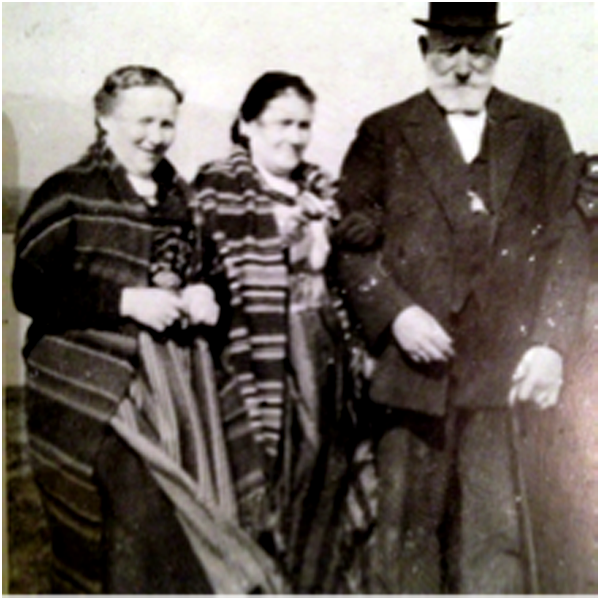 Picture from the book Three cornered and long shawls – copyright Loftur Guðmundsson, 1930, Árbæjarsafn (Folk Museum)
I got the idea for the shawl during another knitting tour, the Hiking and knitting tour with the Elves last year, dedicated to Icelandic traditional lace shawls. I promised Hila to come with the pattern of a very easy to make shawl, easy enough for beginners, knitting with the very fine Love Story yarn being already a difficulty in itself.
Here is Hila and an "Hila color combination"!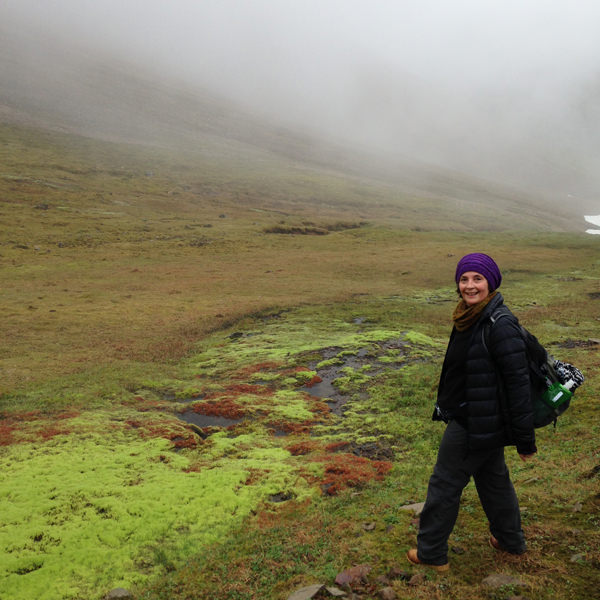 "Hila color combination": Love Story in Westfjord Green/Viking Rust/Anis green/Thyme Purple (this saturated dark berry color is so difficult to capture on film!).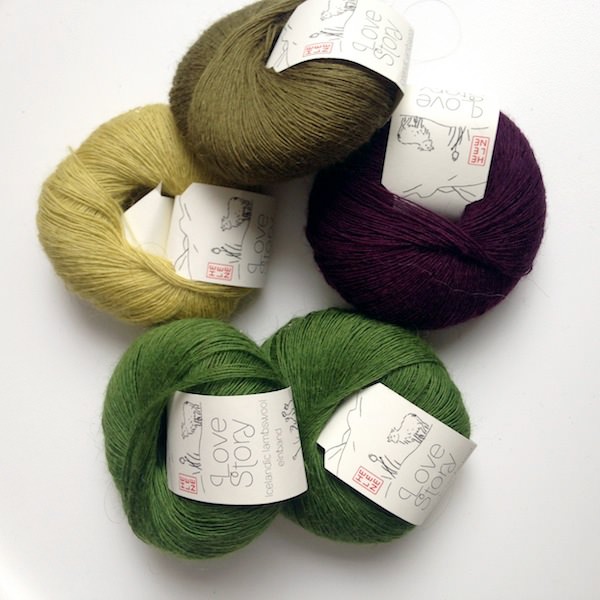 What colors will be yours?