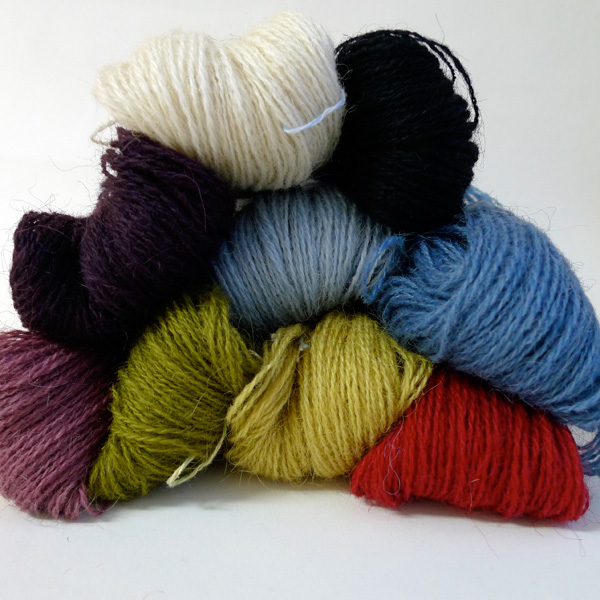 It was really a special and exciting feeling to design a little collection of patterns using my very own yarn, Grýla Tvíband! The wool I sorted myself in Iceland, had it sent to Italy where it was spun into this amazing plied lace yarn (no mill in Iceland has the capacity of working such a yarn), then sent back to Iceland. I created the color palette, looking for inspiration in the Icelandic nature and making sure they would all go well together. One of my daughter drew the unappealing Old woman on the label. Many of you – who are not familiar with Icelandic folklore – are wondering who on earth she is and what she's doing on a yarn label. Well, she is Grýla.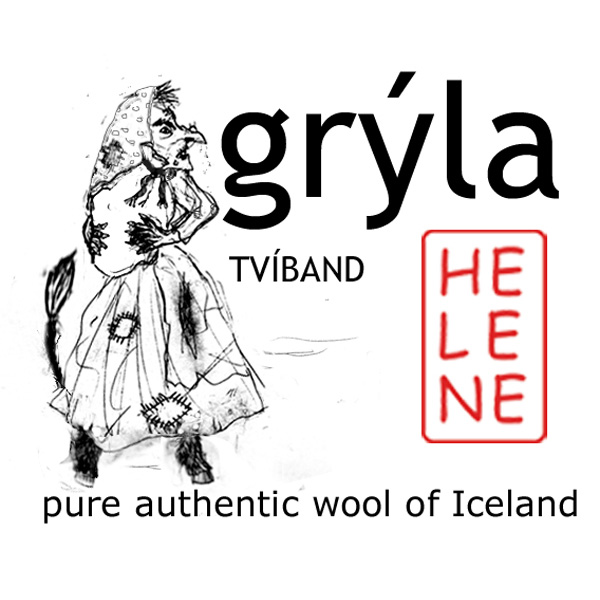 Grýla is the name of Iceland's most famous trolless, a giant nasty women who eat children that didn't get any new knitted clothes for Xmas because they didn't behave well. Grýla has been terrifying Icelandic children for centuries until in the summer of 1977, when the Icelandic band Hrekkjusvínin released the album Lög unga fólksins where we learned in the Grýla title that the infamous Grýla was dead,  after a memorable fall from a swing on a children playground (she was seen catapulted above the Esja mountain…). Many doubts subsist however about the veracity of the facts. More recently Björgólfur Thor Björgólfsson declared on his blog that "Old Grýla was finally dead" when the EFTA-court delivered their judgment about the Icesave case.
Anyway, Grýla Tviband was born while I was developing my Love Story yarn – this fine Icelandic lambswool lace that I created especially for my upcoming book about Icelandic lace dresses (bare with me it WILL come out next year!). Let be clear, Grýla is NO Love Story, it's a bigger lace yarn, because it's sheep wool not lambswool it is not as soft and it is not terribly suitable for the lace dresses. That it is in fact why it got the name of the trolless. Was I in a bad mood that day or is it just my weird sense of humor? On its own terms Grýla Tvíband is a really lovely yarn. Because it is plied, it is so strong, yet light. Washing not just soften it but makes it bloom and gives it a delightful halo. As a matter of fact, the more you wash it, the more beautiful it becomes! I'm completely in love with it. Grýla is well alive and will be for a while!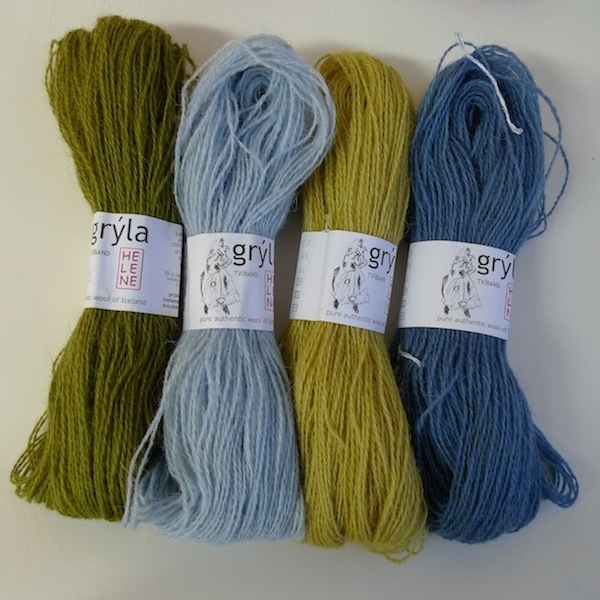 My first sketches of Grýla were a bit too much… don't think anyone would have ever buy one skein!