Gavstrick magazine: La rose islandaise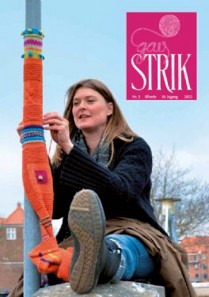 When the editor of the Danish knitting magazine Gavstrik asked me to send her a picture of my rose-patterned cookies – which I had mentioned during a course on Icelandic intarsia I was teaching this summer at the Nordic Gavstrik Knitting Symposium, I didn't expect she would write a two pages spread about me;, she titled The Icelandic Rose" ! I'm very touched, thanks Kirja!

Lorsque l'éditeur du magazine de tricot danois Gavstrik m'a demandée de lui envoyer une photo de mes cookies en forme de rose islandaise, que j'avais montré lors d'un de mes ateliers de jacquard islandais à la conférence Nordic Gavstrik Knitting Symposium, je ne m'attendais pas à ce qu'elle écrive deux pages entières sur moi dans un article intitulé "La rose islandaise"! J'en suis très touchée, merci Kirja!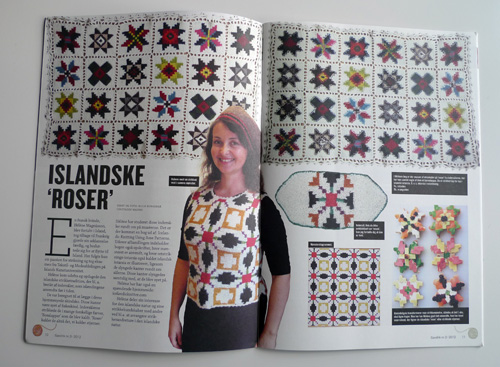 For the curious, the rose-patterned cutters were a limited serie of 500 fine copper cutters that I designed some years back and that allow you to cut out colorful foods in the form of a rose pattern at the image of the Icelandic knitted motifs.
Pour les curieux, les emporte-pièces en forme de roses sont une série de 500 moules en cuivre que j'avais créés il y a quelques années pour faire des petits fours et des sablés de toutes les couleurs avec des motifs de roses islandaises.