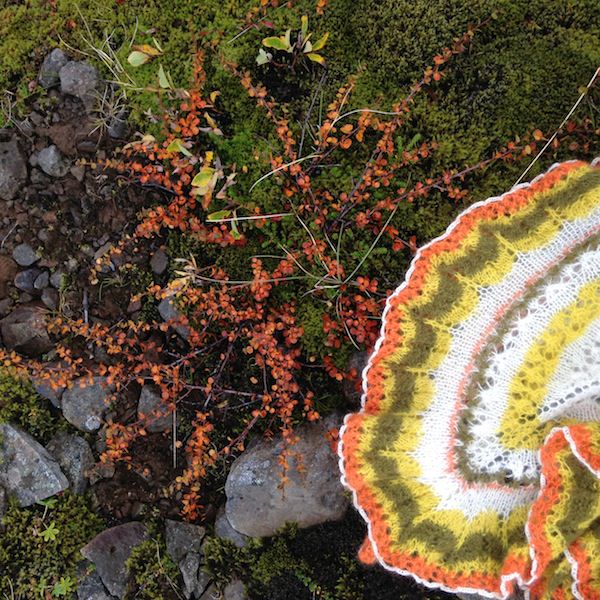 Last week-end was one of those that can't get much better. First I went to Akureyri where I introduced Love Story Einband and Gilitrutt Tviband at Flóra, a nature friendly concept store. From now on, in the North of Iceland, you will be able to buy my soft  Icelandic lambswool yarns at Flóra .
Yes the pattern is on its way, not just in Danish!
While in Akureyri, I of course paid a visit to my friend Hugrún and added a new tea towel to my ever growing collections of teatowels by Hugrún.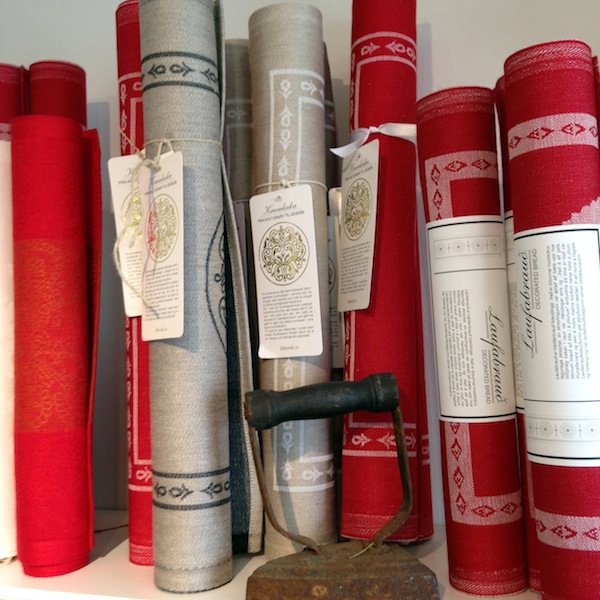 And then I sent a couple of days at my friend Myriam, closed to Dalvík, where the Hiking and knitting tour under the Midnight Sun is taking place. We helped to herd sheep from the mountains (some 20 sheep left that were up in 1200 m and didn't want to come down at all), picked up blue berries, went on a mountain hike and knitted a lot and had such a wonderful time.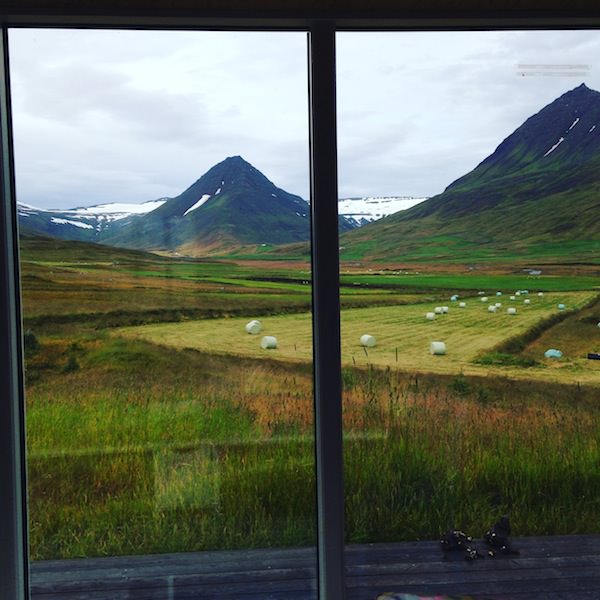 The view from my bed…
Last sheep: got them!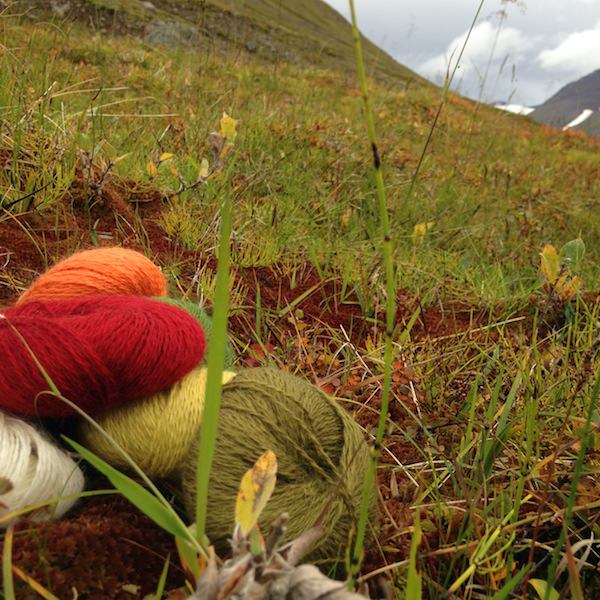 Ouch! Beware of the trolls!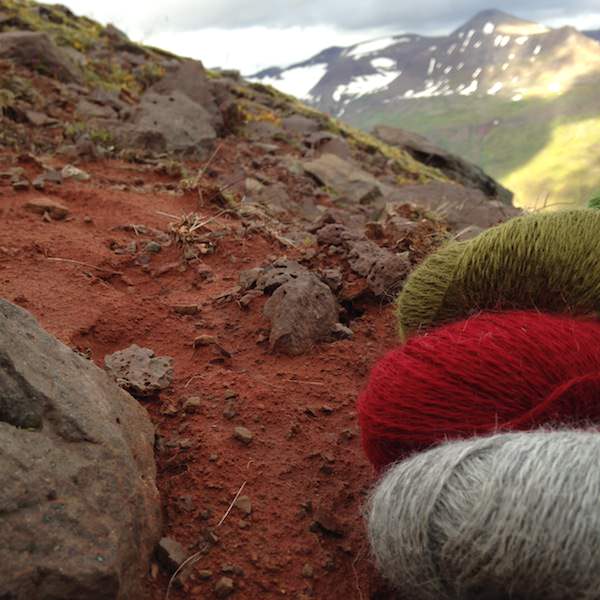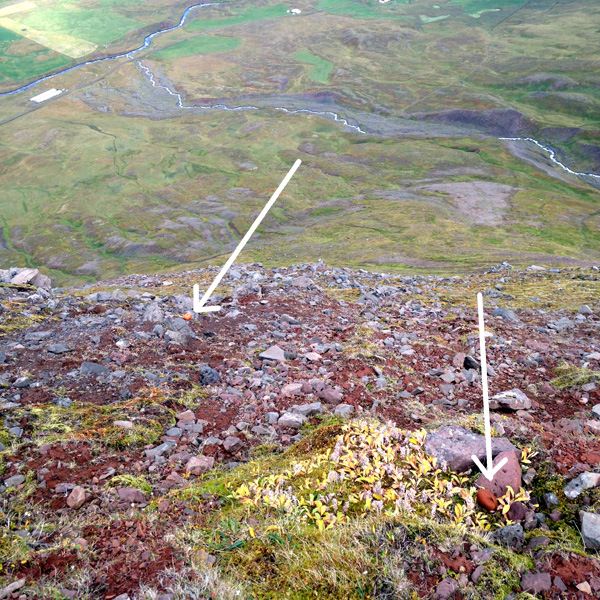 Lost skeins in the slope!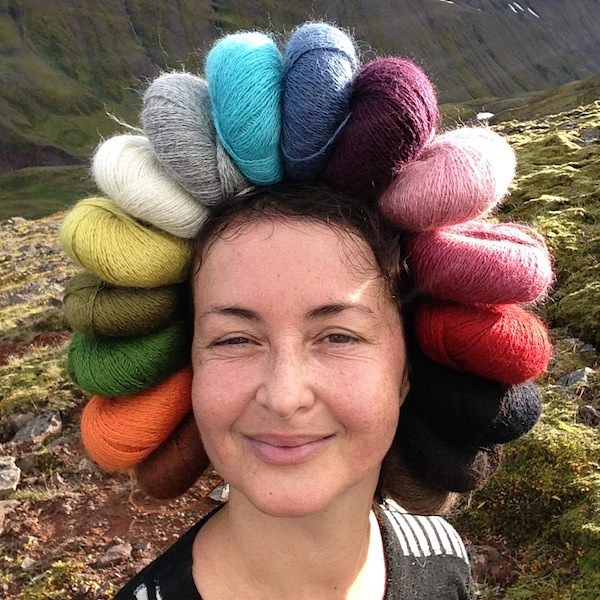 The queen of Gilitrutt!
Icelandic Spring shawl knitted with Gilitrutt Natural white, Salmon orange, Moss green and Sulfure yellow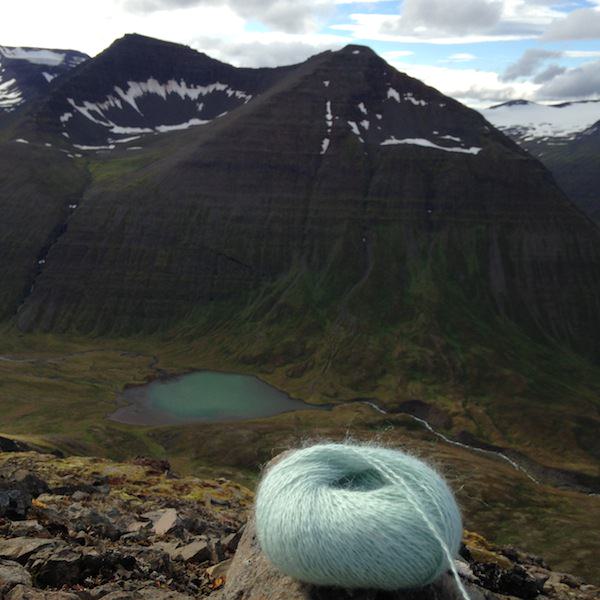 Mosi mittens: one knitted with Grýla Tvíband, the other, softer but more delicate, knitted with Gilitrutt Tvíband