Frais d´envoi gratuits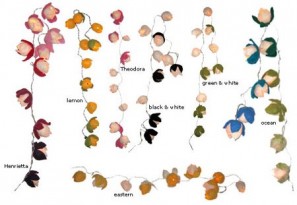 My felted lights work with European CE power lights. In order to meet the demand of customers with different electric norms, I first thought of battery powered lights but they only last a few hours. I am myself not allowed to import to Europe lights other than CE lights. After a lot of thinking, I decided to offer to american customers FREE SHIPPING RATE, as a compensation. You will eventually have to replace the outlet by a suitable one. This is made very easily and a short how-to notice follows, as well as information where to purchase similar US power lights all year round. I hope you will find this solution satisfactory. For other countries with different electric norms, please contact me for FREE SHIPPING as well. See more on my ETSY shop.

Mes séries lumineuses en laine feutrée marchent avec des séries électriques CE. Dans les pays avec d´autres normes, un adaptateur est nécessaire ou la série doit étre remplacée. Cela est fait très facilement. Instructions et information oú acheter des séries US sont inclues . Je ne suis moi-même pas autorisée á importer en Europe des séries électriques non conformes aux normes CE et les séries marchant sur piles ne durent que quelques heures. Pour répondre á la demande de mes clients américains, et á titre de compensation, les FRAIS D´ENVOI sont GRATUITS pour les USA. Pour les autres pays avec des normes électriques différentes, me contacter pour les mêmes avantages. J´espére que tout le monde y trouvera son compte. Plus sur ma boutique ETSY.