Modèle de tricot gratuit politiquement correct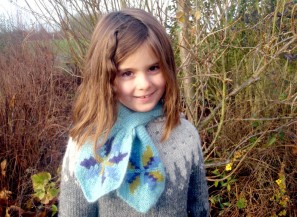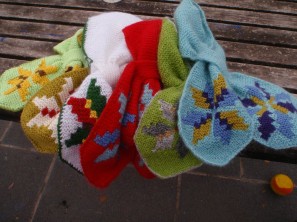 Life in Iceland was not easy in the days when Icelanders wore knitted inserts in soft sheep and fish skin shoes. No colored yarn could be wasted and leftovers were highly suitable for knitting beautiful inserts decorated with roses and making life more joyful.
In the spirit of the old inserts, I set the the pattern free in Icelandic a few weeks ago, but I would like to offer it to everybody else.
Free instructions are to find
here
.
La vie n´était pas facile du temps où les Islandais utilisaient encore des semelles tricotées dans leurs chaussures souples de peau de mouton ou de poisson. Les fils de couleurs ne devaient pas se perdre et tous les petits bouts de laine étaient utilisés pour tricoter de belles semelles décorées de roses qui embellissaient la vie de tous les jours.
Dans l´esprit des vieilles semelles, j´avais proposé le modèle gratuit en islandais il y a quelques semaines, mais j´ai aussi envie de l´offrir à tout le monde.
Vous trouverez les instructions gratuites
ici
.