Droit d´auteur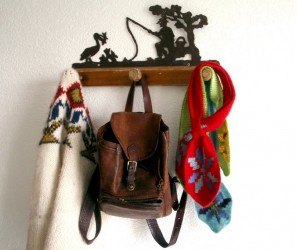 Everyday now, I´m sending some free scarf patterns (only one in French : don´t my compatriots knit ?). It´s a good introduction to Icelandic Color Knitting (intarsia knitting in garter stitch) as described in my book. I would like to use the opportunty to remind the copyright on this pattern : although it´s free, instructions can´t be translated, sold or given whithout my permission and most important a scarf knitted along my instructions cannot serve commercial purposes. In other words, you can´t sell scarves but, of course, you can give as many as you wish to people you love !
A little extra:
The last knit
short movie. Thanks for the link
Helga
!
Tous les jours maintenant, j´envoie des modèles gratuits d´écharpe aux roses (un seul en français : ils ne tricotent pas mes compatriotes ?). C´est une bonne initiation au jacquard islandais (i.e. le jacquard intarsia au point mousse), objet de mon livre. Je voudrais profiter de l´occasion pour rappeler que ce modèle est protégé par le droit d´auteur : cela veut dire entre autres choses que, bien que gratuit, les instructions ne peuvent pas être traduites, vendues ou données sans ma permission, et surtout, qu´une écharpe tricotée selon mes instructions ne peut l´être à des fins commerciales. Vous ne pouvez pas vendre d´écharpes mais donnez-en autant que vous voulez aux êtres qui vous sont chers !
Un petit plus : The last knit court métrage (Le dernier tricot, sans paroles). Merci pour le lien Helga !