De charmants petits kits


You may have noticed lately that the
kits of Theodora and her friends
for sale on the website don't include the instructions anymore that have to be bought separately. The reason is simple: so many of you wanted to knit more than one doll or set of clothes and it didn't seem fair that you would pay twice, three times or more for the same pattern.
Vous avez probablement remarqué que les kits de Theodora et ses amis en vente sur le site n'incluent plus les instructions qui doivent être achetées séparément. La raison est simple: vous étiez si nombreux à vouloir tricoter plus d'une poupée ou d'un ensemble de vêtements, et il ne me semblait pas juste que vous deviez payer deux fois, trois fois ou plus pour le même patron.
But why are the
kits
so popular? My guess is that the Icelandic wool makes it magical: the carded wool stuffing is so much better than any polyester one, it makes a firm doll that won't get floppy with time and play; because of the unique characteristics of the Icelandic yarn, water repellent and dirt repellent, the dolls stay beautiful and just like new even after many months playing with them!
Mais pourquoi les kits sont-ils si populaires? Je suppose que c'est la laine islandaise qui opère sa magie: le bourrage en laine cardée est bien supérieur à n'importe quelle bourre synthétique, la poupée est ferme et le reste. Les caractéristiques uniques de la laine islandaise, qui est déperlante et repousse la saleté, font aussi que les poupées restent belles et comme nouvelles même après plusieurs mois de jeux!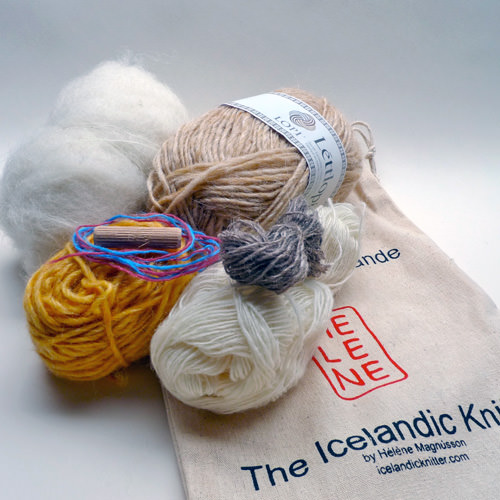 This is what's in the kit for Theodora
Voici ce que contient le kit Theodora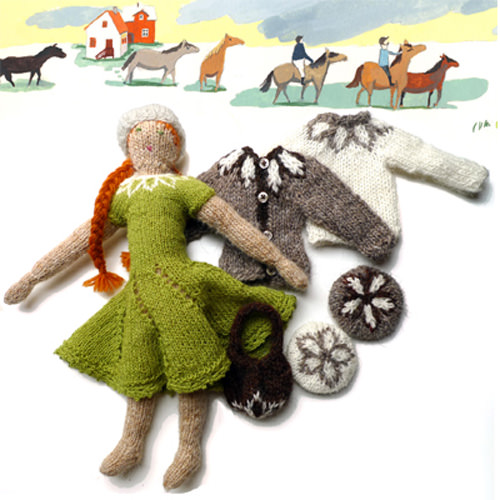 The Lopi set kit of Henrietta is available on the website
Le kit du set lopi de henrietta est disponible sur le site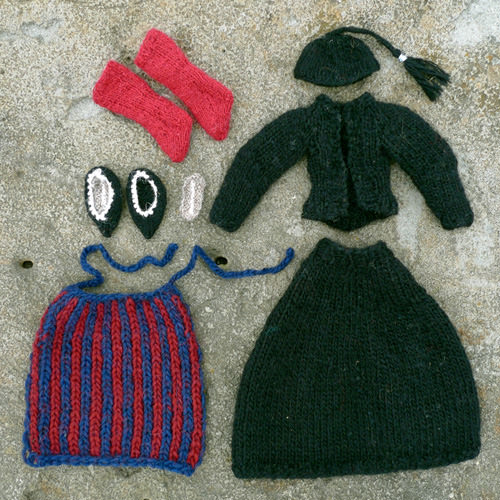 Kit available for the traditionnal Icelandic costume of Theodora
Un kit existe pour le costume traditionnel islandais de Theodora