We were many to fall in love with Aline´s beautiful version of the Frjókorn sweater, me the first. I even made a special KIT with her color combination!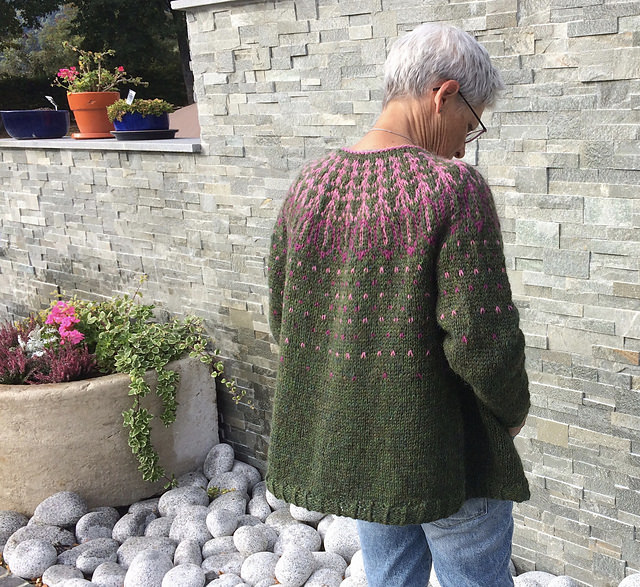 Here are a few words with Aline:
"This was my first participation as a test knitter – how fun and exiting it was to see this pattern coming out! My inspiration for the choice of colors was the beautiful autumn Heather from my hikes in the mountains.
Hélène helped me in picking the right shades of green for the best result. For the contrasting color, I hesitated between the Royal Fushia ou Pink Heather and Héléne suggested that I used both.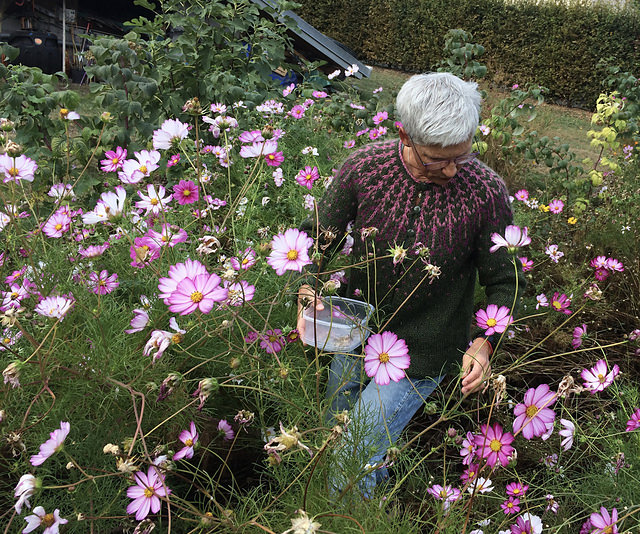 This is an easy and fast knit with needles 7. The yoke provides some nice opportunity for stranded knitting – I had to be careful to knit loosely, very loosely (what a challenge for a tight knitter!) and the result is a very light weight yet warm garment.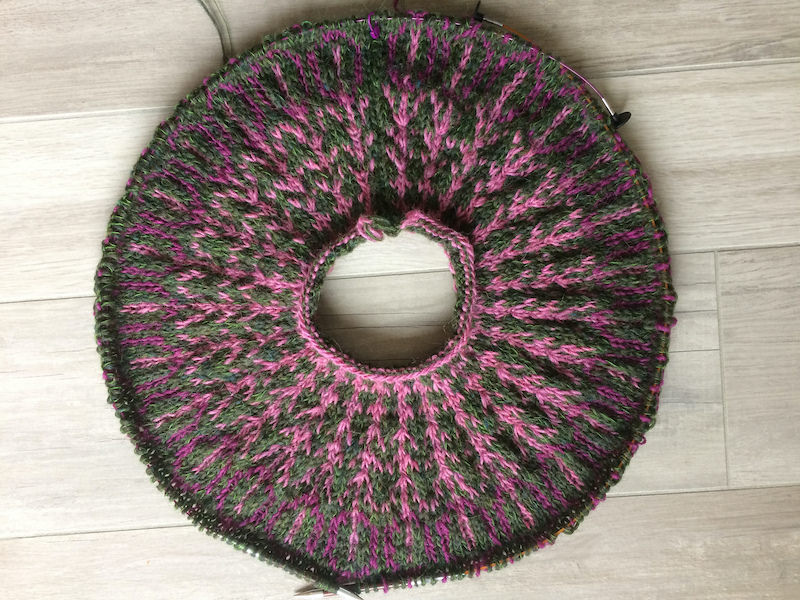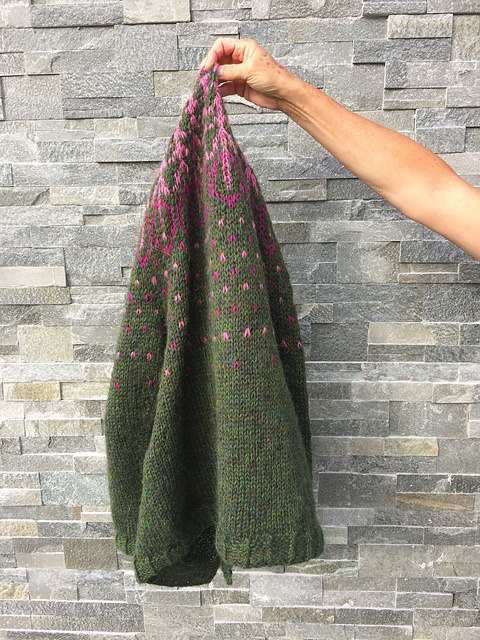 This was my first time with Plötulopi and I was amazed how fragile and strong this yarn is depending on how you pull it and together with Love Story it becomes the most fluffy and light yet quite strong combination. As I was knitting up my sample I broke the Plötulopi several times but quickly learned how to put it together again."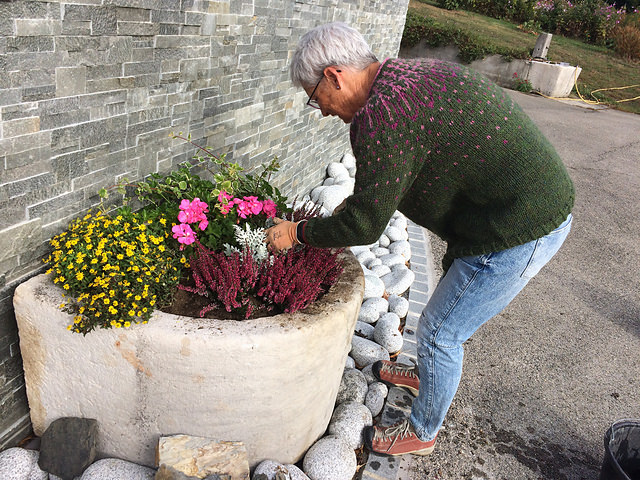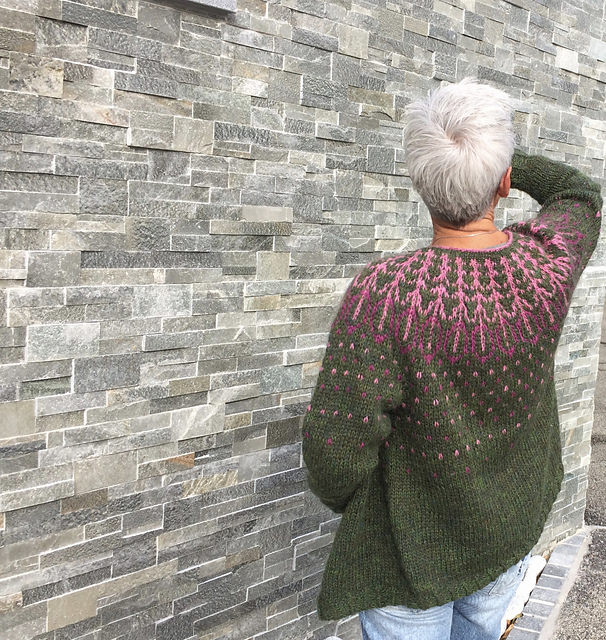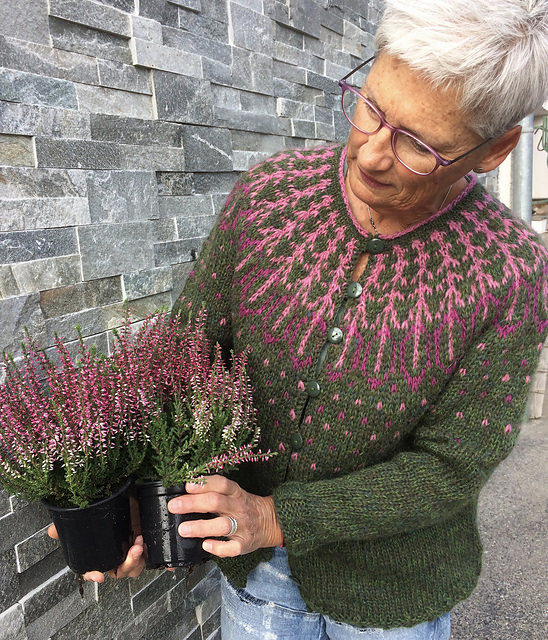 Ma favorite picture: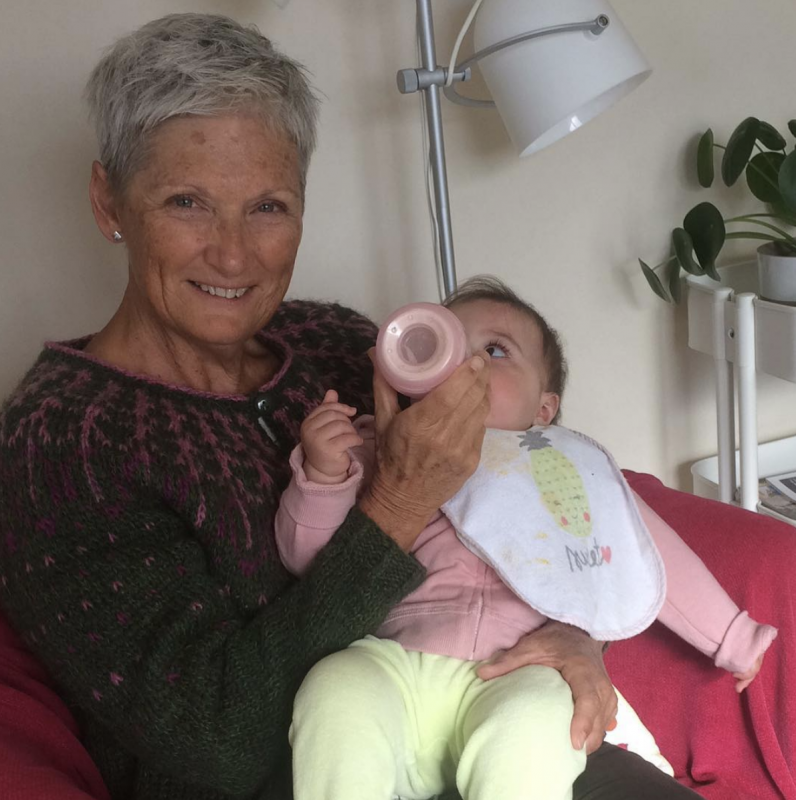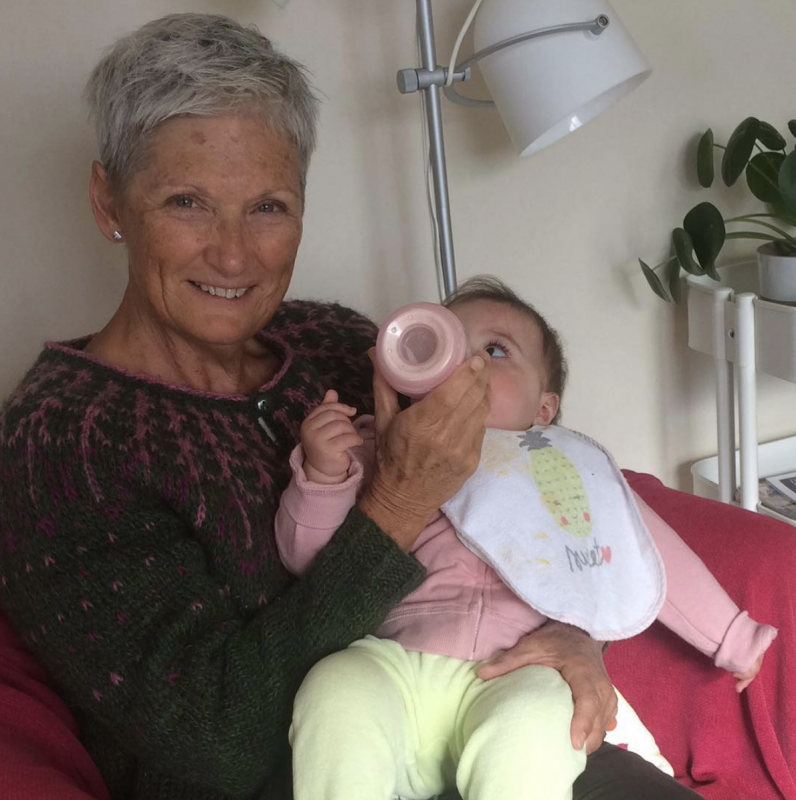 Links