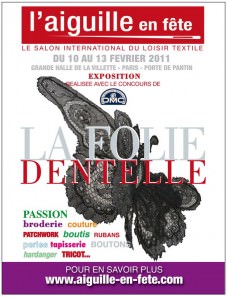 J'avais bien l'intention de visiter l'
Aiguille en fête
cette année. Mais
Valérie Lejeune
a eu la gentillesse de m'offrir de partager son stand. Retrouvez-y moi du 10 au 13 février, stand B20-2. Je montrerai quelques techniques à celles que ça intéresse.
The Icelandic Knitter will be participating at the biggest crafts and needles show in France, Paris, called Aiguille en fête. Valérie Lejeune was so kind to offer me to share a bit of her stand: meet me there from Februar 10th to 13th, stand B20-2. I will show a few techniques.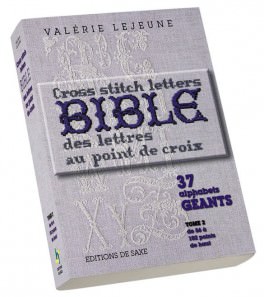 Du coup j'en profite pour vous montrer mon plus gros ouvrage, et qui m'a pris 9 mois, un vrai bébé, né en 1998. Une reproduction d'un dessus de lit islandais du 17ème siècle, travaillé au vieux point de croix islandais. On retrouve ce point en Europe sous l'appellation de point natté slave ou point grec, mais moi j'ai tout brodé au demi-point de croix (c'est pour ça que ça penche un peu…)
So I'm showing you my largest cross stitch work, worth 9 months work, a baby born in 1998. It's a reproduction from an Icelandic bedcover from the 17th Century, also called Riddara teppi, and worked with old icelandic cross-stitch. This stitch is known in Europe under the name long arm cross-stitch, but I did it with a half cross-stitch.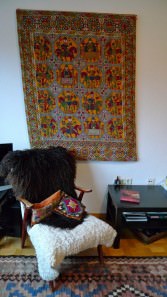 Le vieux point de croix islandais, c'est celui-là même utilisé dans les gants traditionnels islandais, Rosavettlingar, comme ceux au
Musée textile de Blonduos
.