Today on the blog, I would like to feature a fantastic knitter, Lori Ann Graham (@loritimesfive on instagram), who has knitted many patterns from The Icelandic Knitter. She came to Iceland last summer but we didn't get the chance to meet. As a photographer, Lori is taking absolutely gorgeous pictures that I want to share with all of you, lovely knitters around the world. Enjoy!
The first time I "met" Lori was on her blog, in February 2013 where she featured Rebekka. She had bought the plat-dyed kit which you can find here.
"The wool is hand dyed with wild Icelandic plants by the dyers at Ullarsellid in Hvanneyrri in the west of Iceland and there is a lovely smell, the smell of Iceland."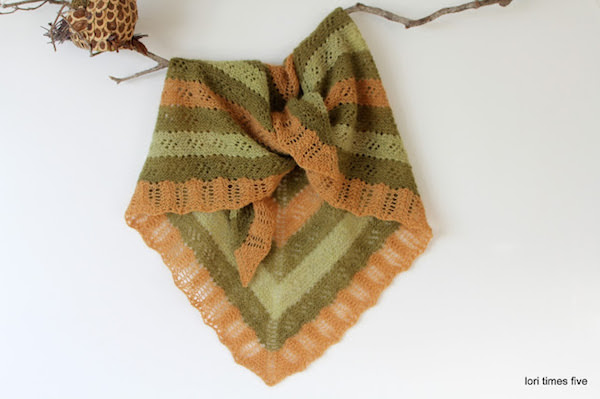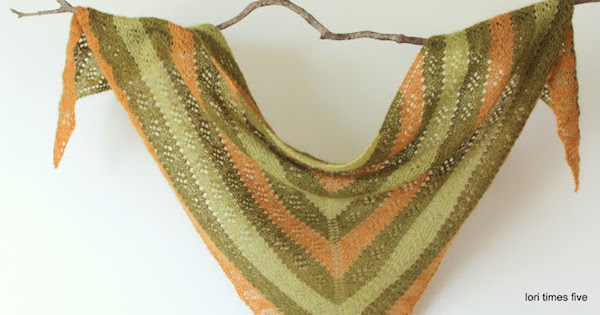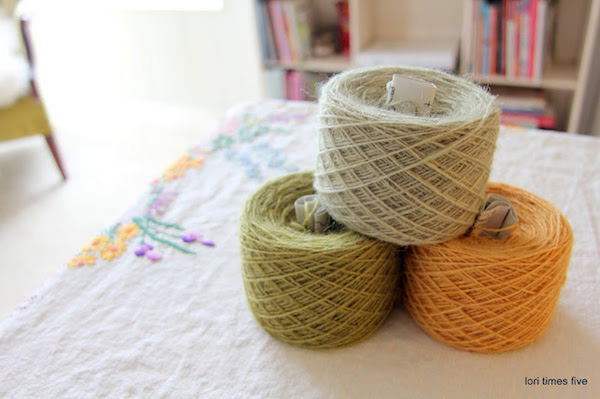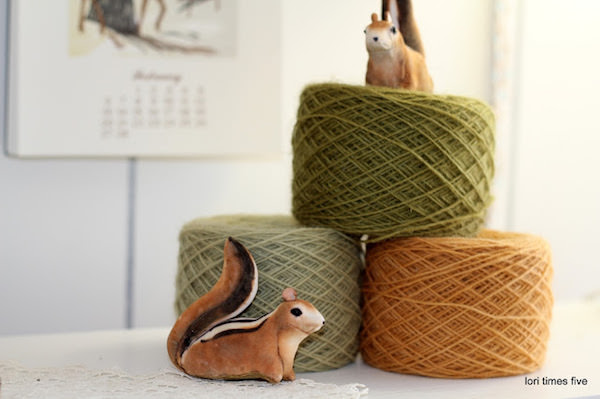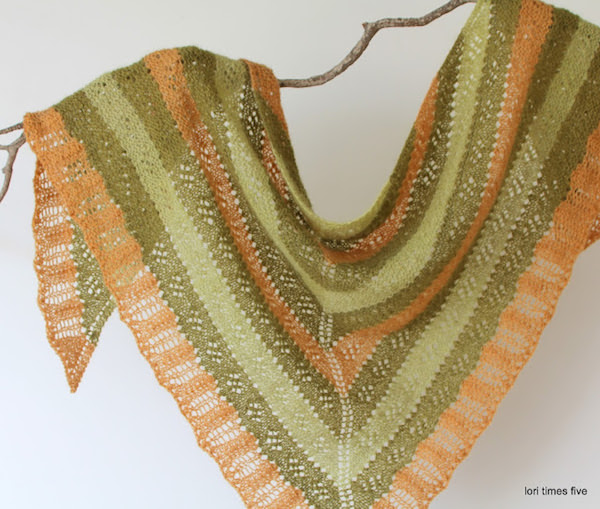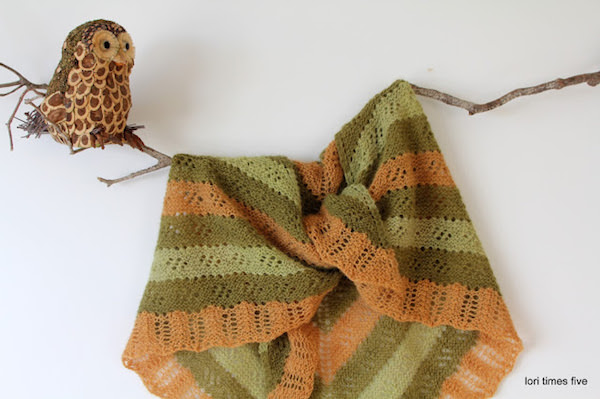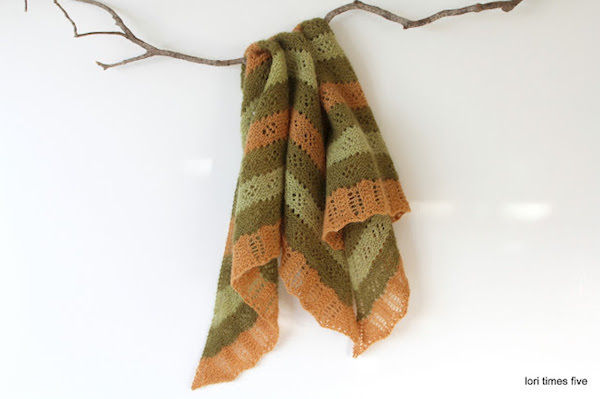 Lori then knitted Halldóra and posted about it on her blog in January 2014: the pattern is available in my book Icelandic handknits as well as a single pattern and kit here.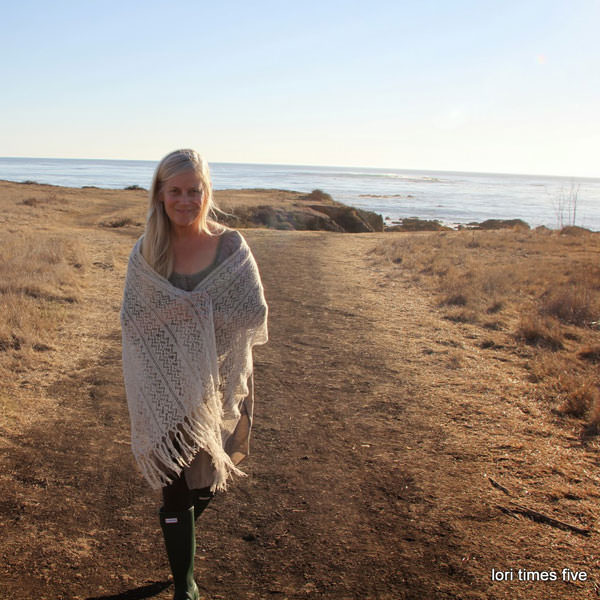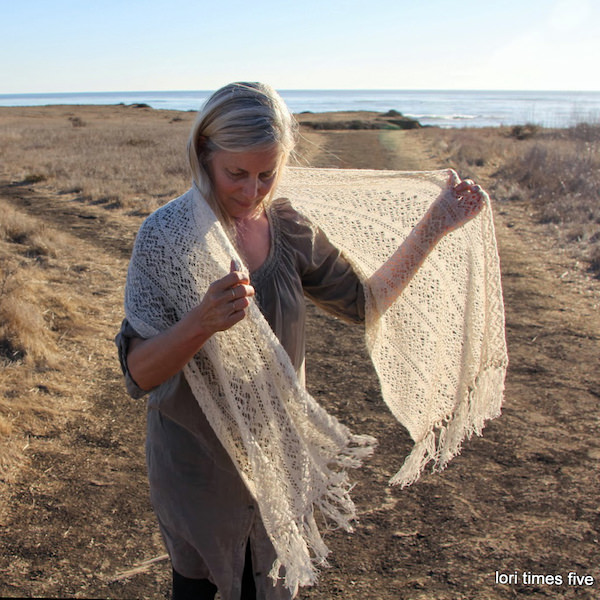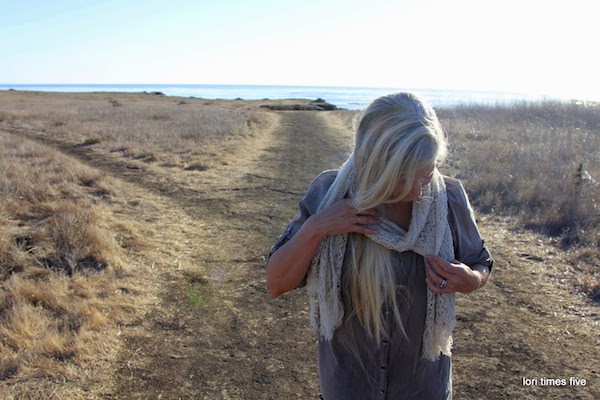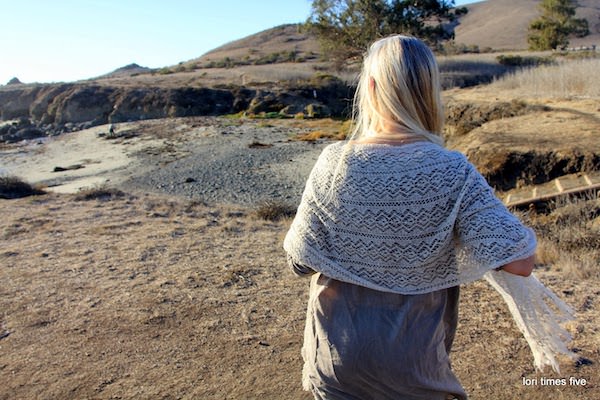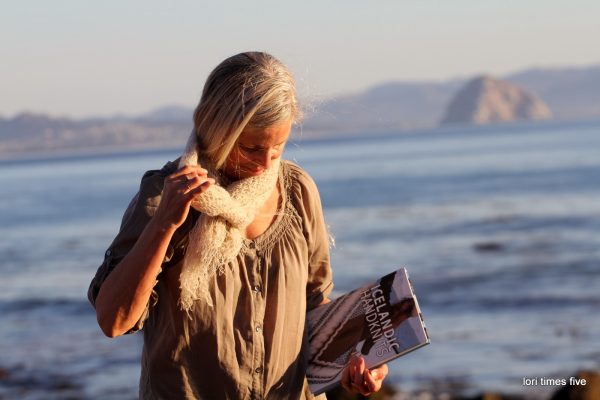 "Oh Halldóra. This long shawl has come close to knitting nirvana. (…) Two and a half ounces of gentleness and grace" says Lori.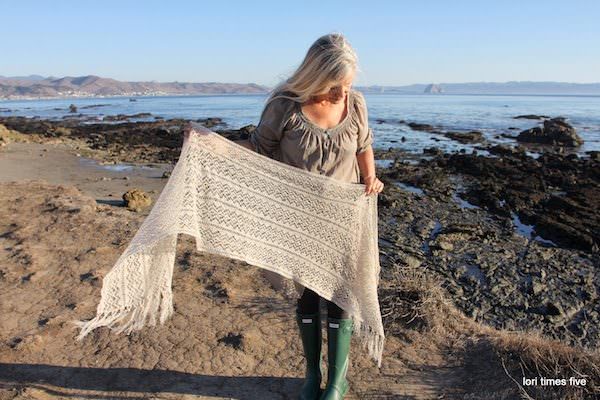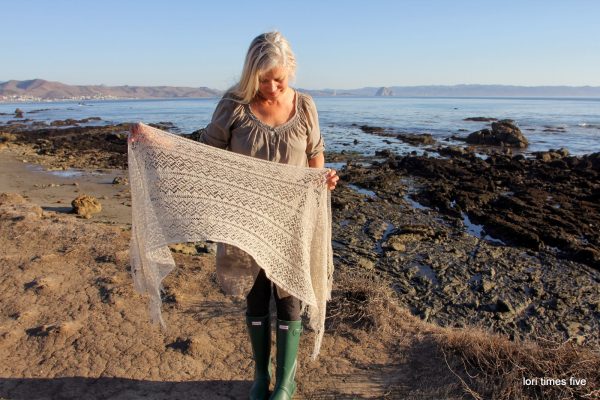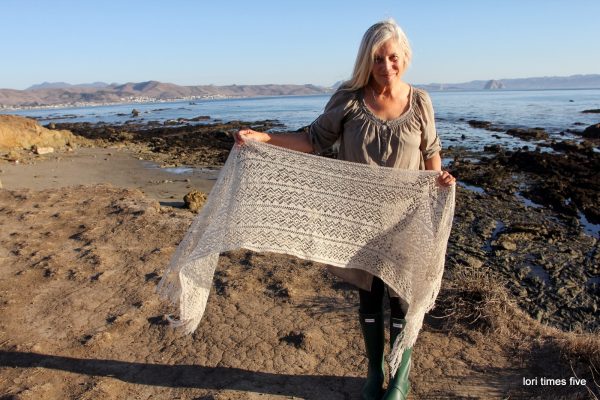 Knitting this true lace was a solitary experience" she ads.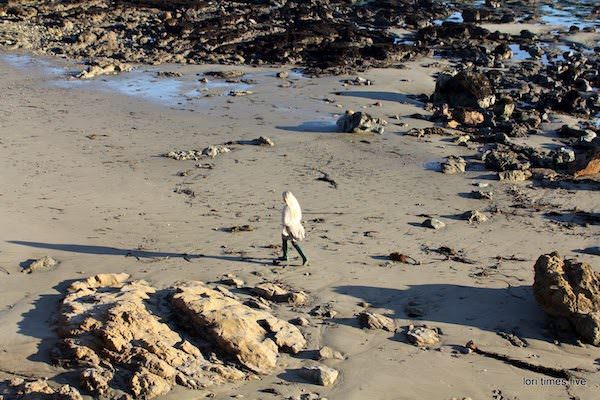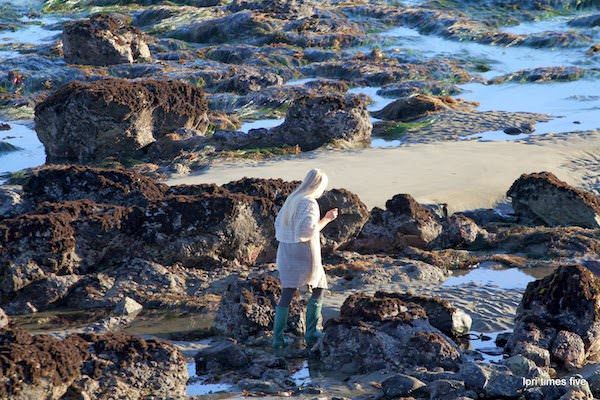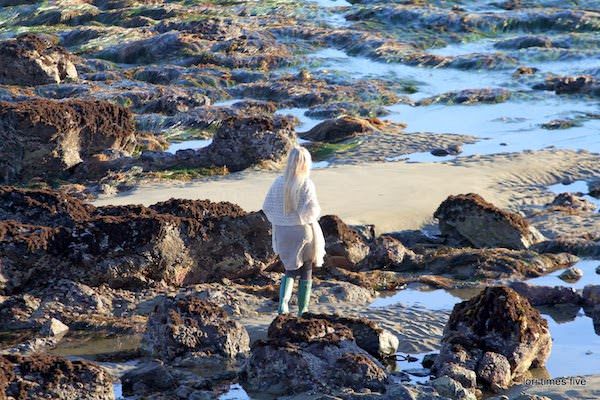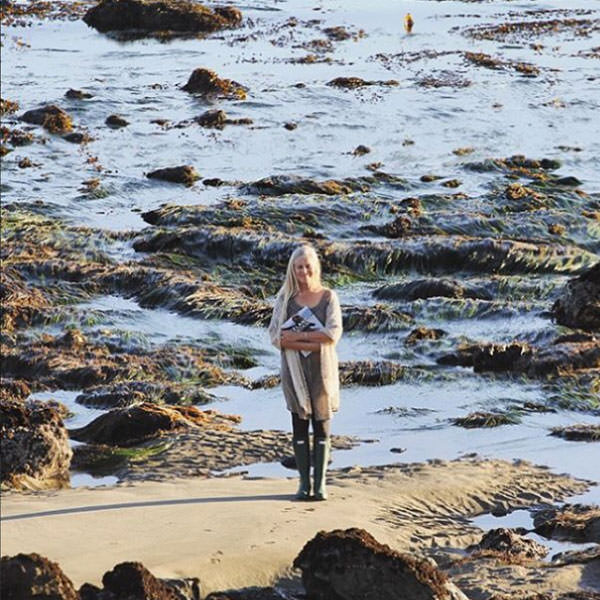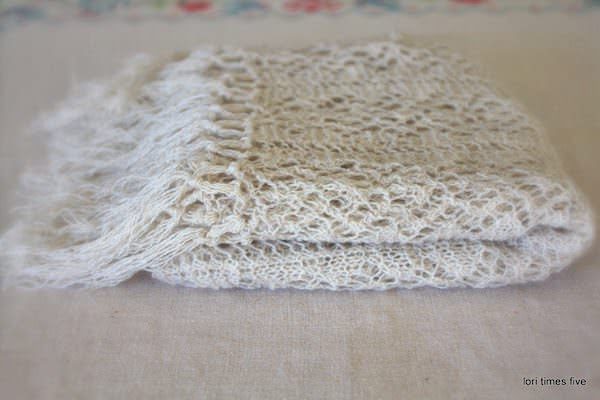 Halldóra reappears then regularly on Lori's instagram feed as she uses it a lot for her travels.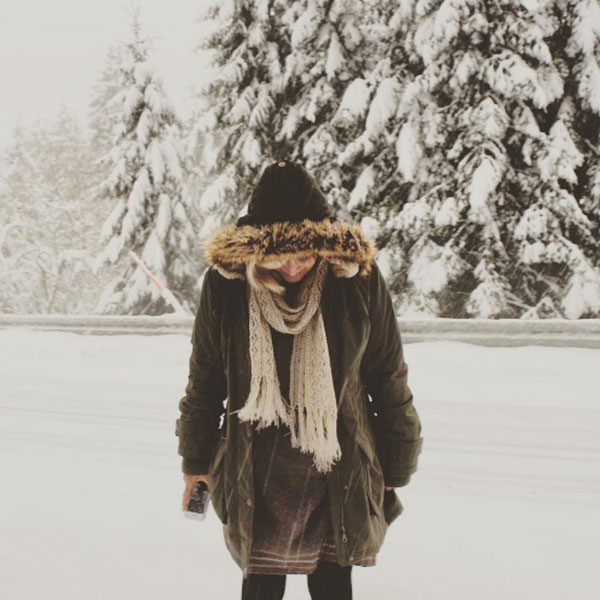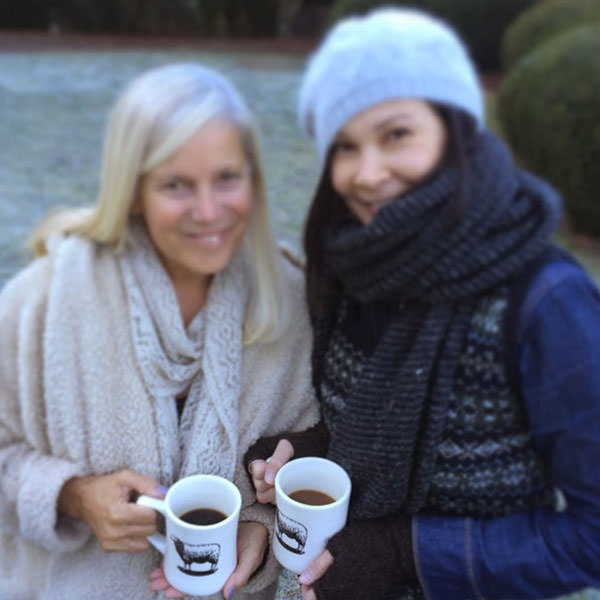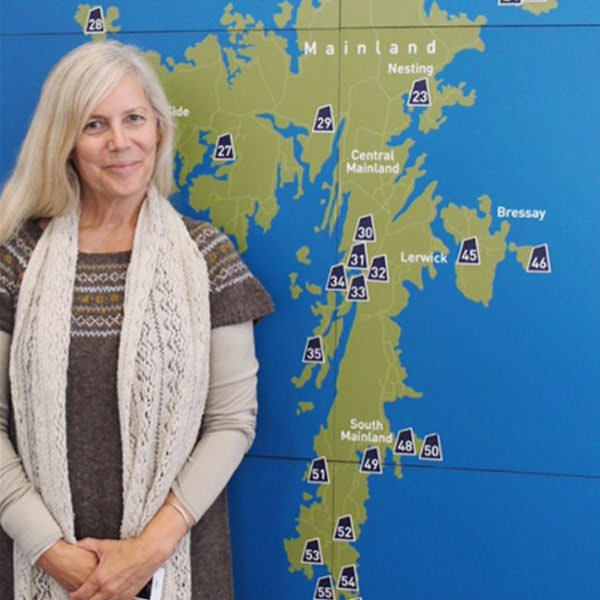 Then Lori knitted my Icelandic Spring Shawl, a much easier lace project!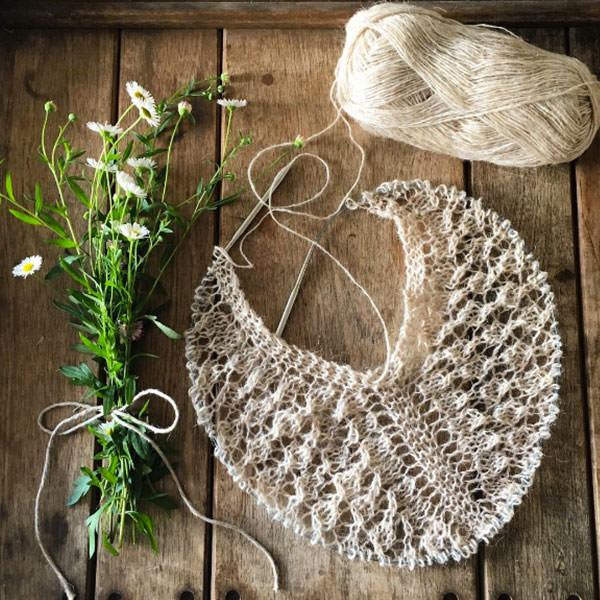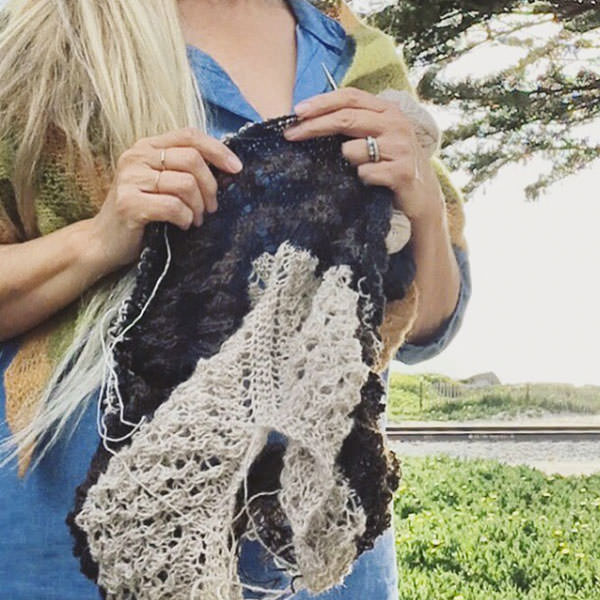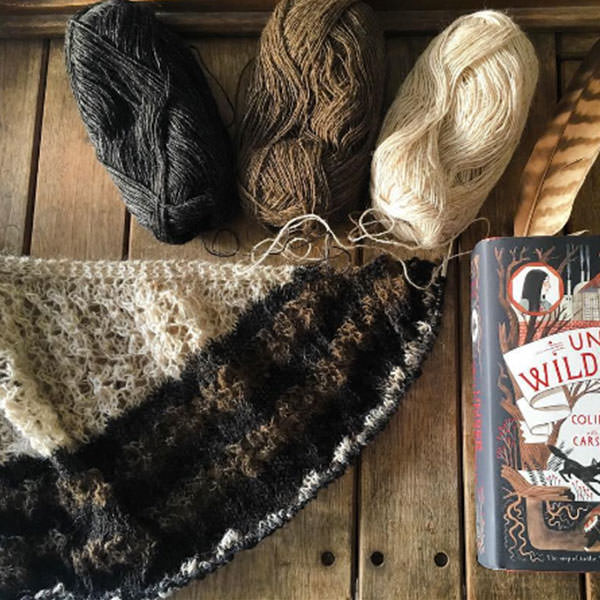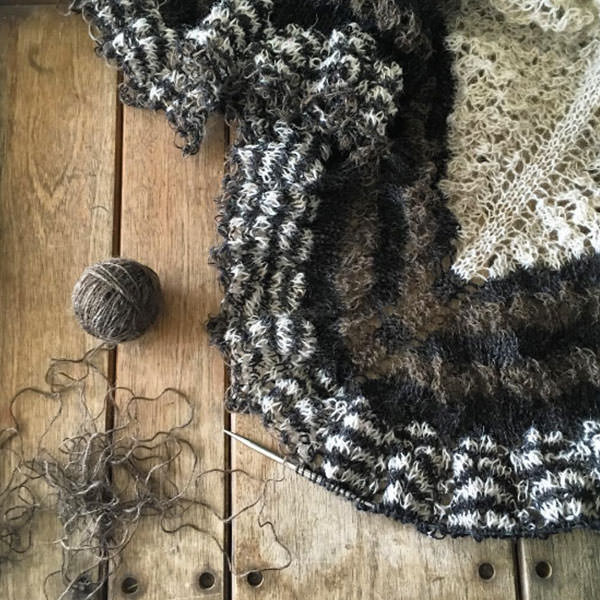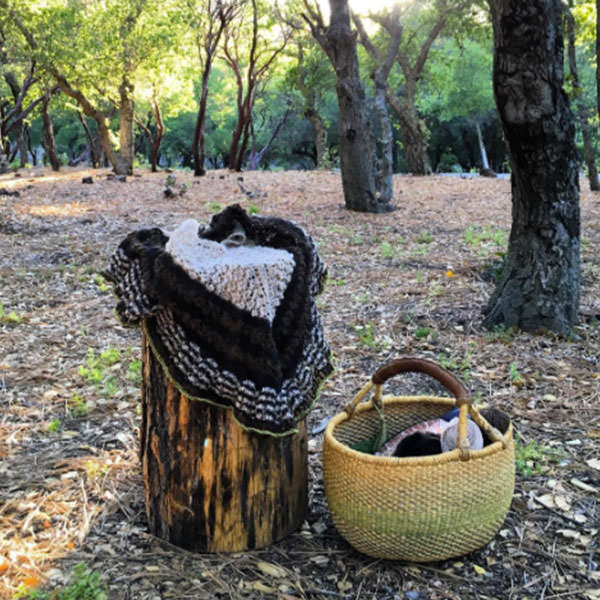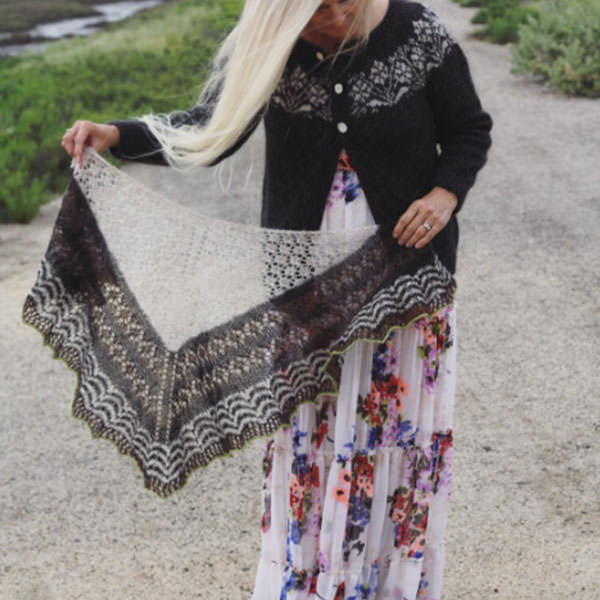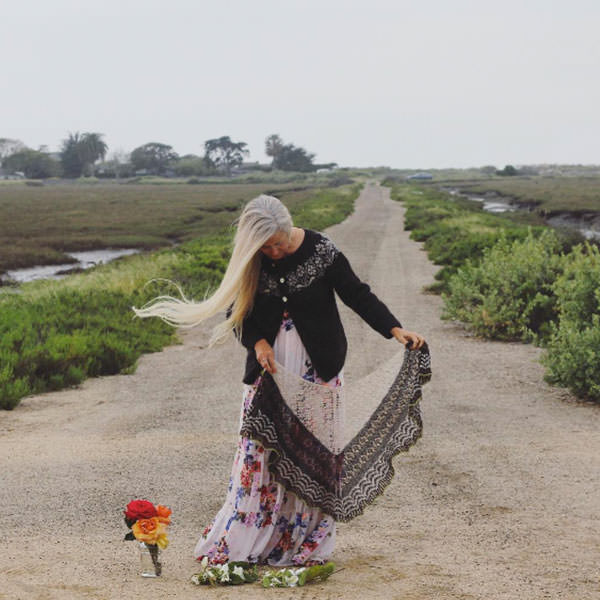 And when she brought it to Iceland, she found a matching one in Akureyri with Larathor 's own Spring shawl!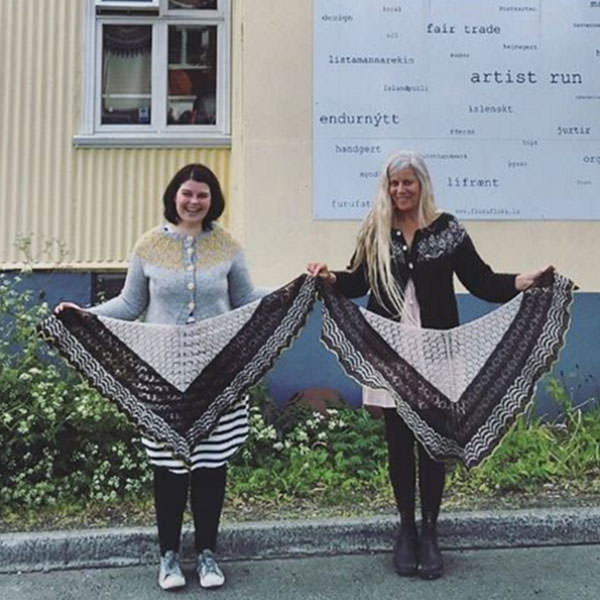 Next she knitted my Gilipeysa for Pipi, Lori's adorable grand-daughter: you will find the pattern and the kit with my extra soft Icelandic lambswool here.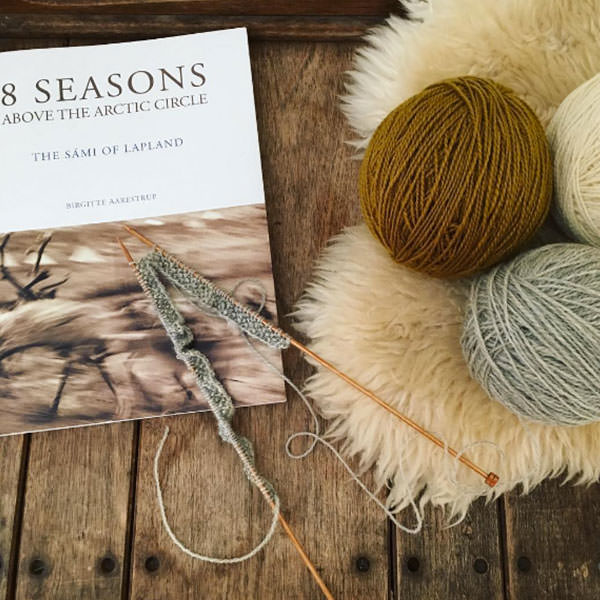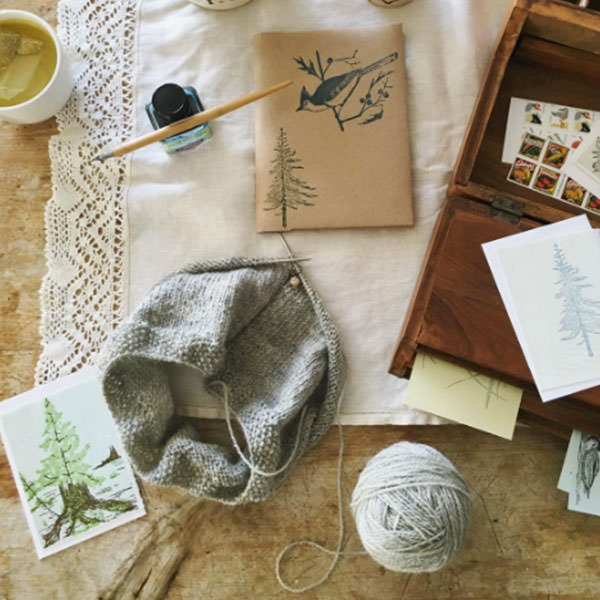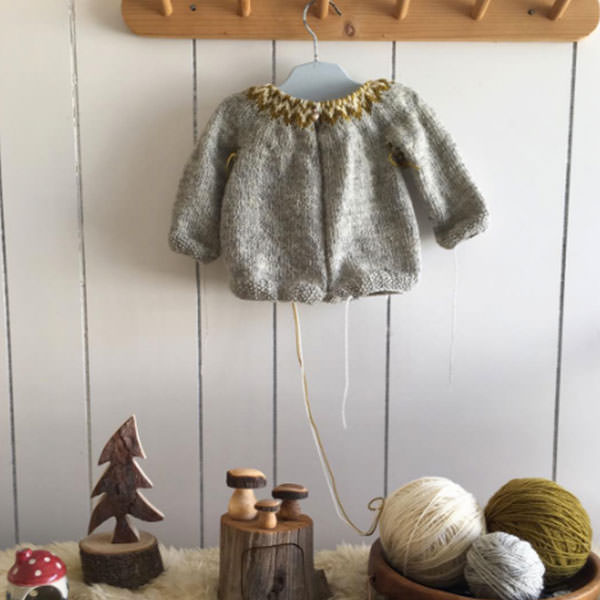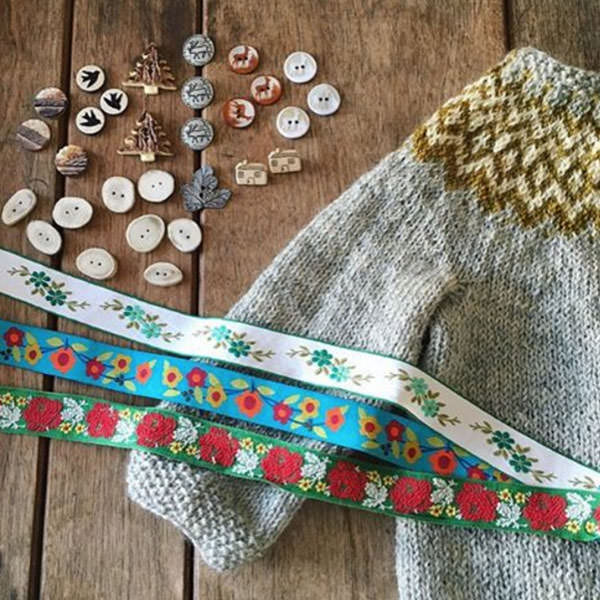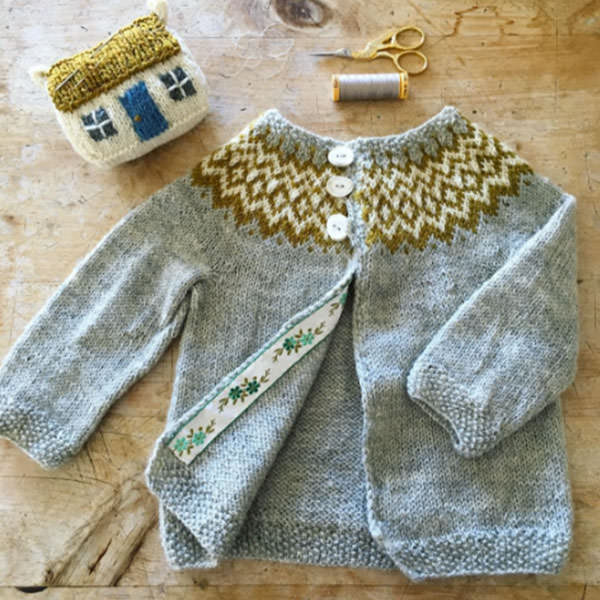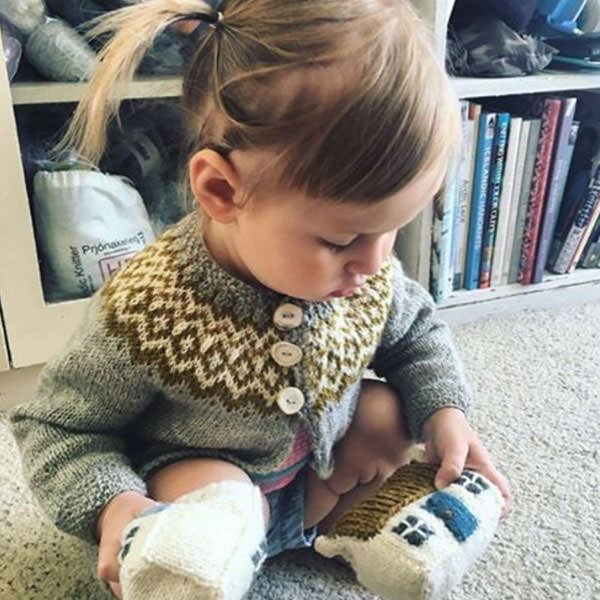 And if you look closely at Lori's feed, you will often see the little sweater hanging in her beautiful workspace, like on this picture: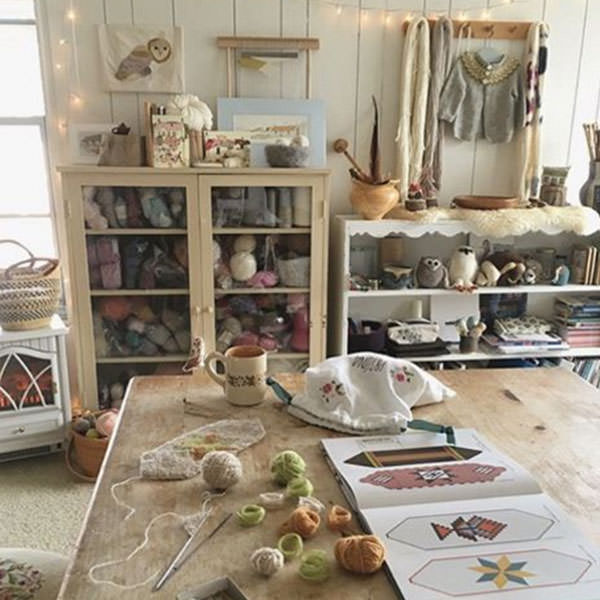 Lori has a way to arrange things beautifully, like when she was knitting my Elves Lights. You will find the pattern and kits with different colors here.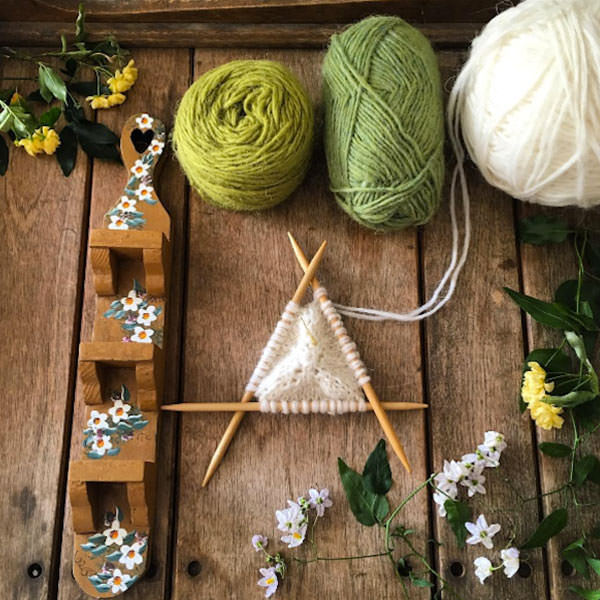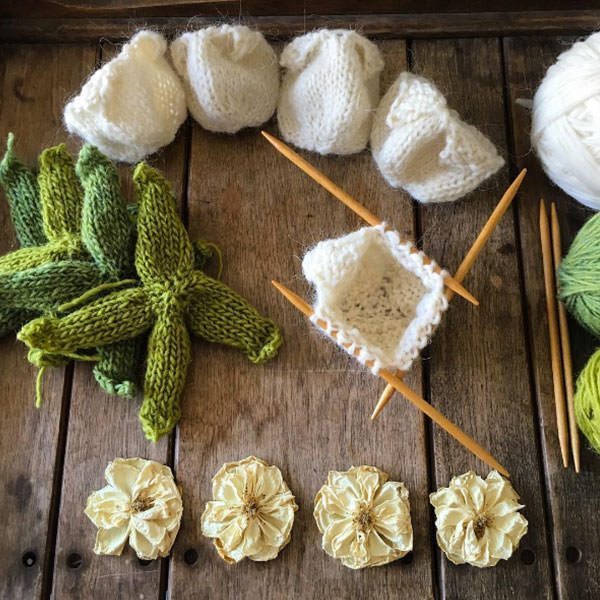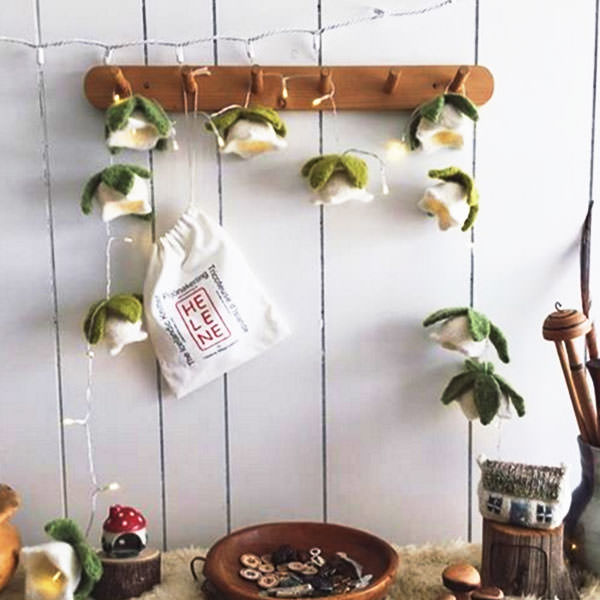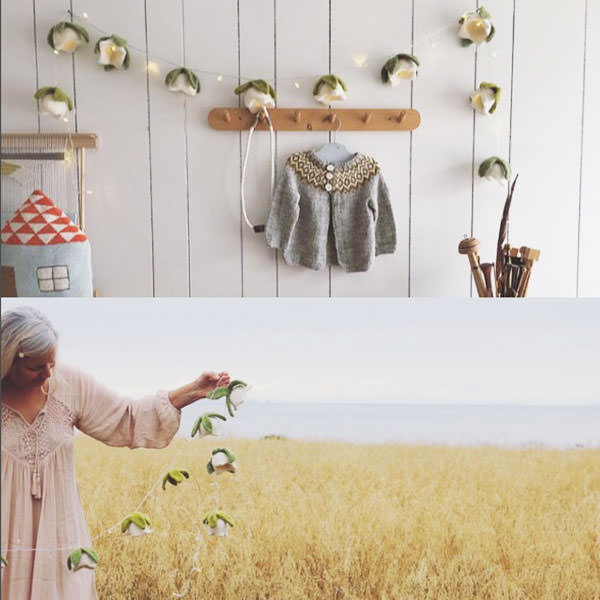 And I can't believe she brought the lights to Iceland and displayed them even in her… tent!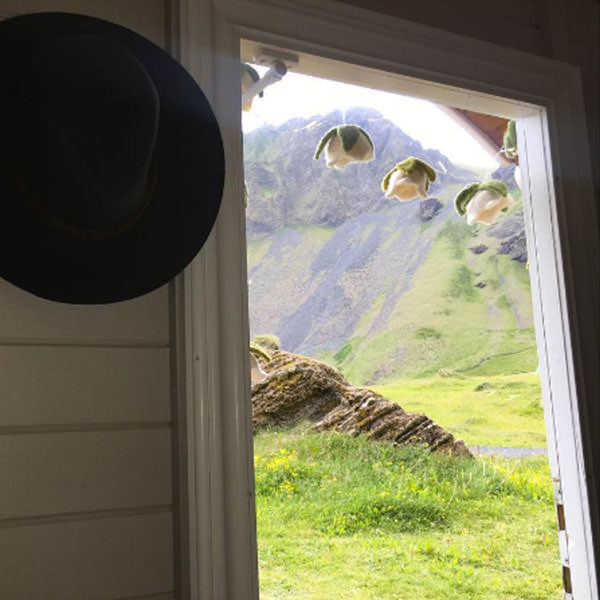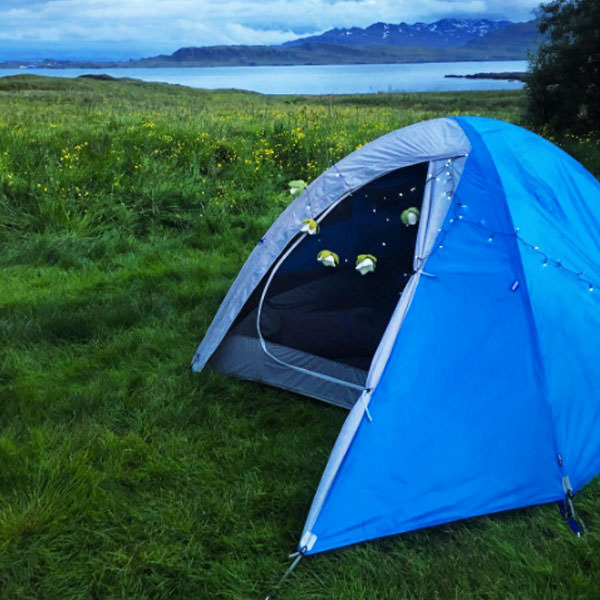 My soft shoes and shoes-inserts were next on Lori's list. The patterns for the two of them are to be found in my book "Icelandic handknits". And if the shoe-inserts intrigue you, you can learn much more about them in my other book "Icelandic color knitting".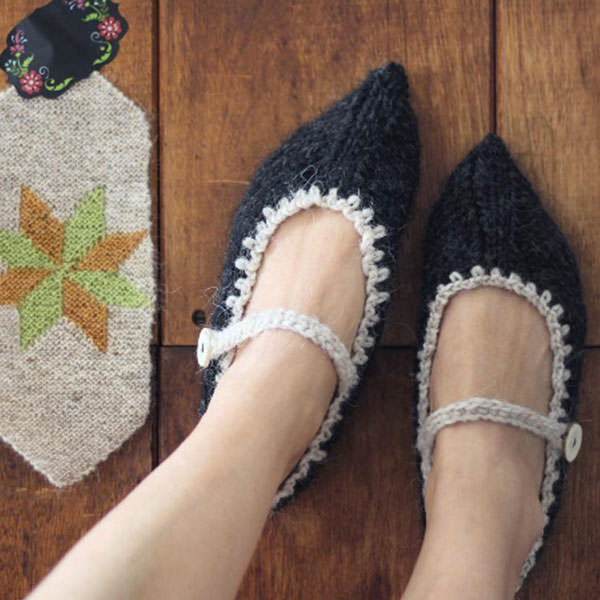 I like the wee version she made for Pipi!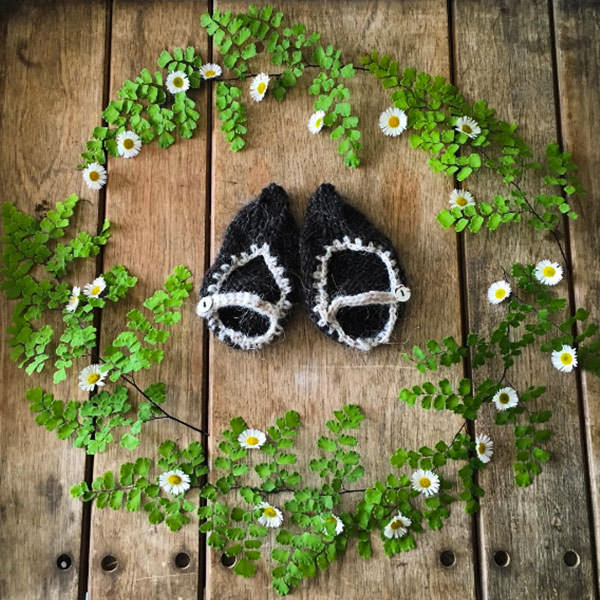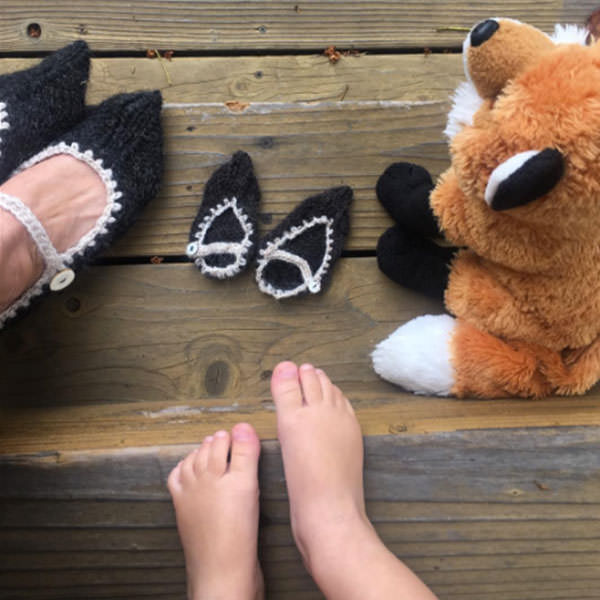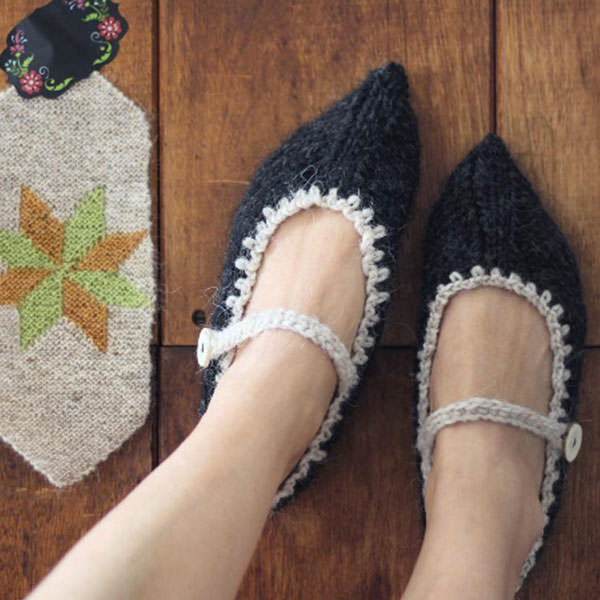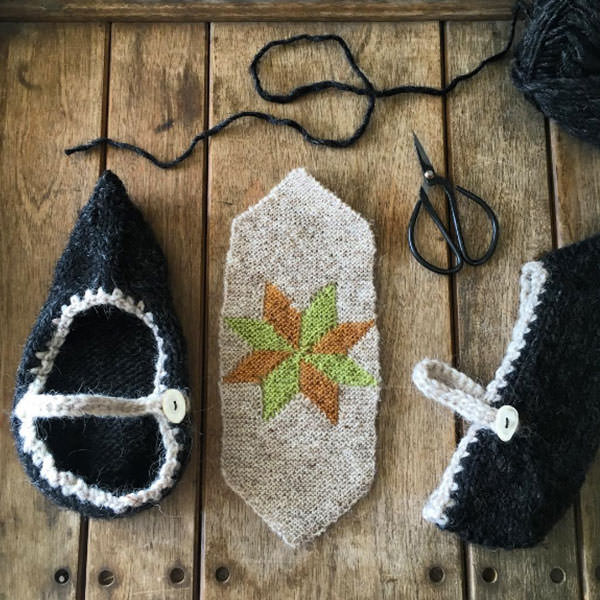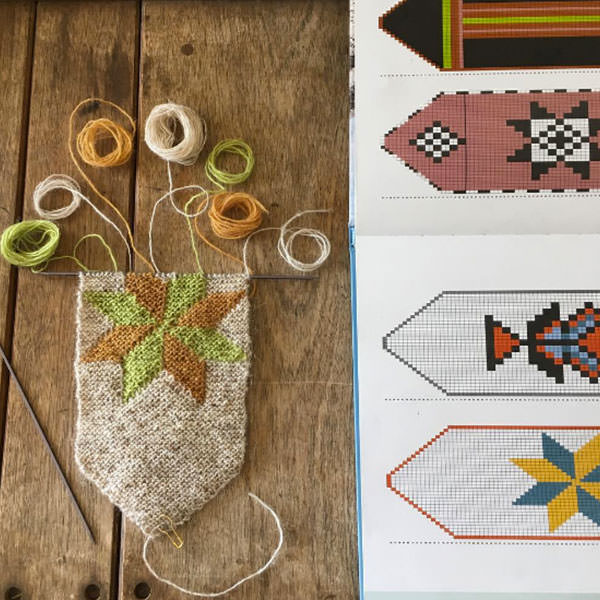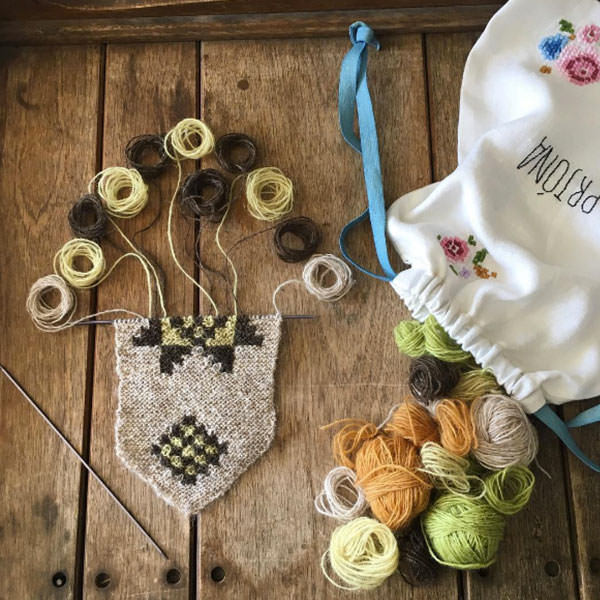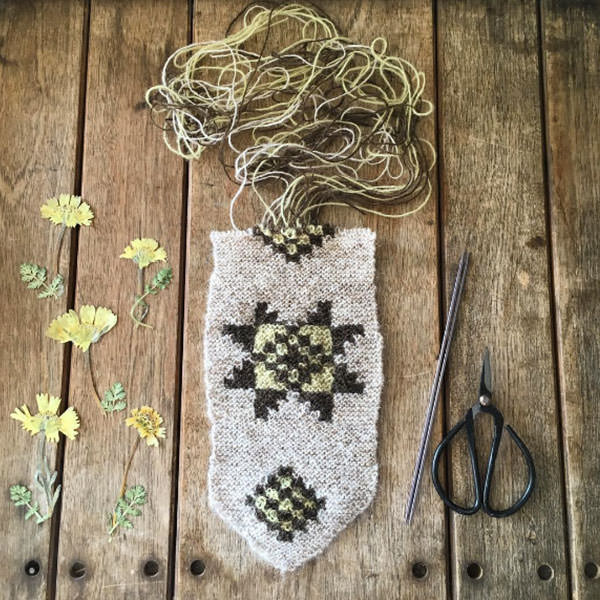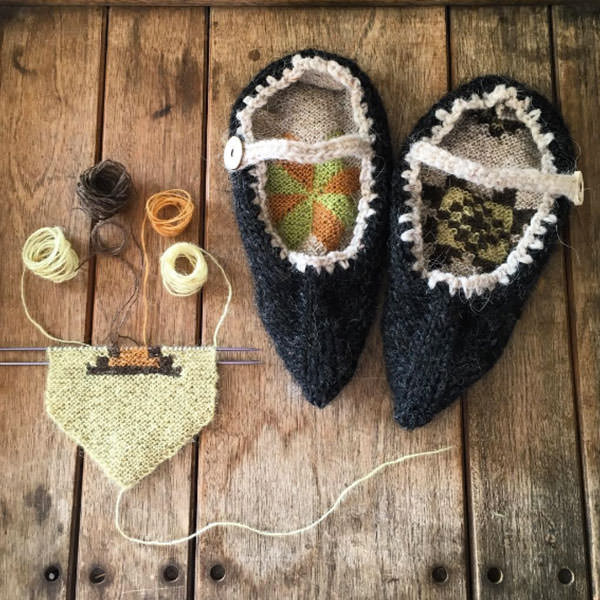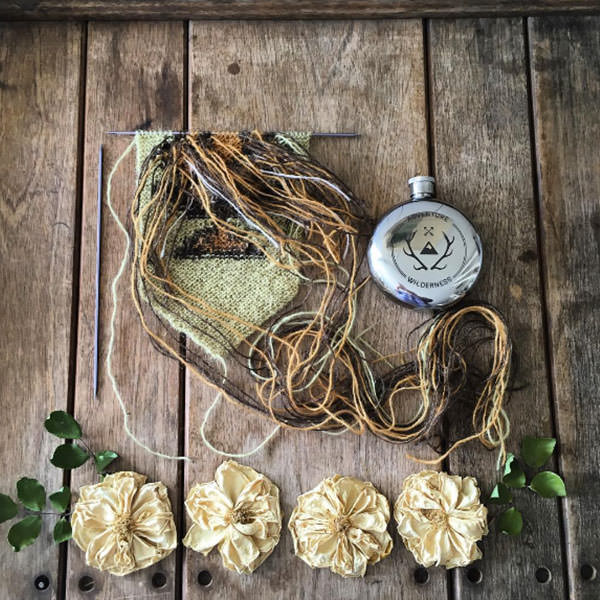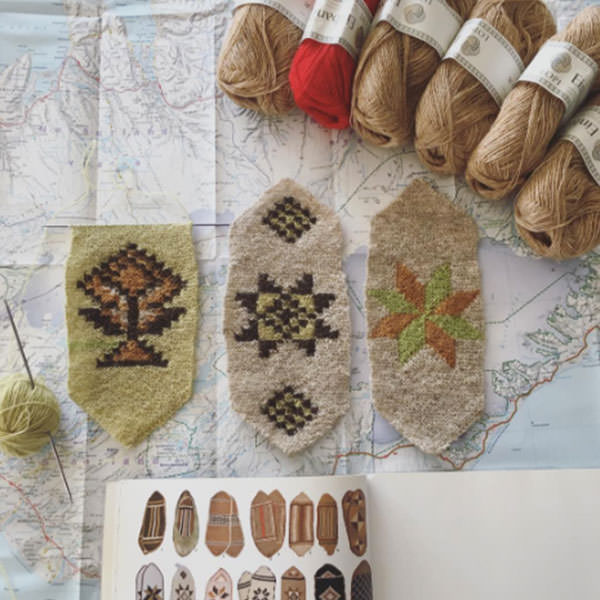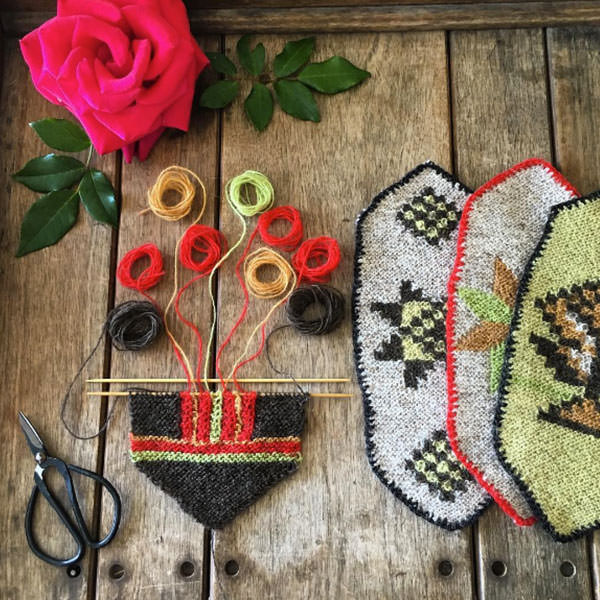 In the Old days, nothing was wasted and even the tiniest bits of left over yarn would be used to knit for example traditional shoe-inserts. And look, this is exactly what Lori did, using left overs of her Rebekka and Icelandic Spring shawl!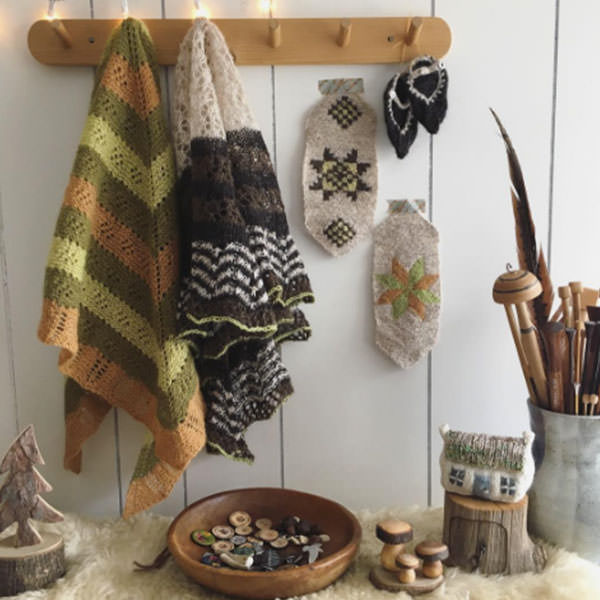 Lori makes delightful travel journals (you will find a recipe in the beautiful Making magazine, Fauna). This is the journal she made for her trip to Iceland, stitching on the cover the Old Icelandic cross stitch motif of my Skagafirði bag. You will find the motif, together with a pattern for the bag and matching mittens in my book Icelandic Handknits.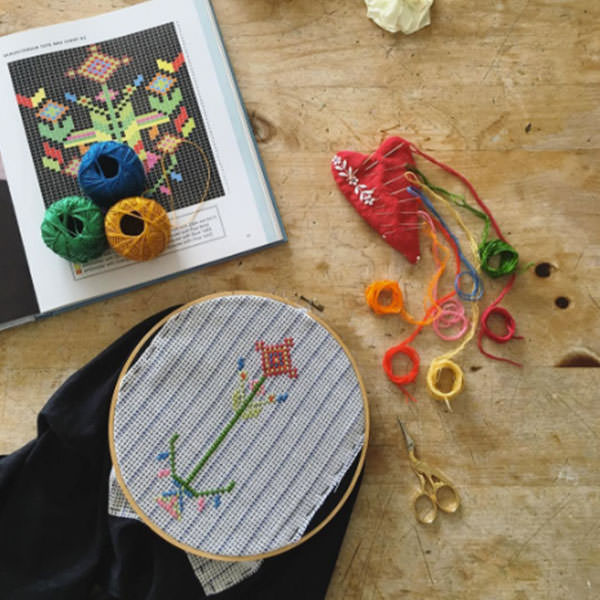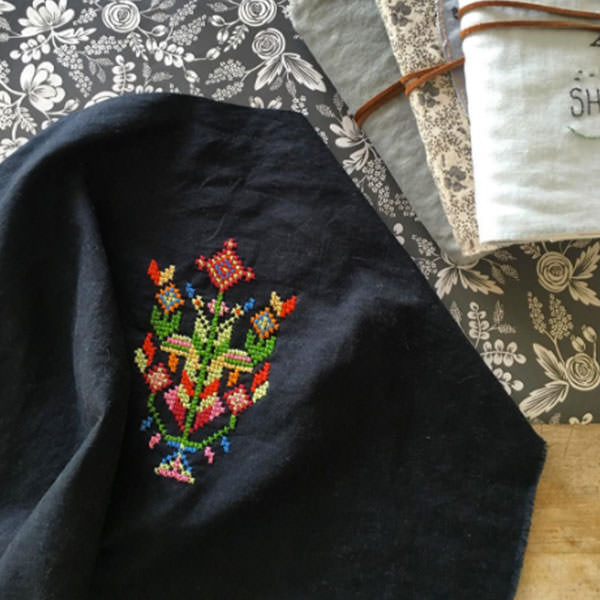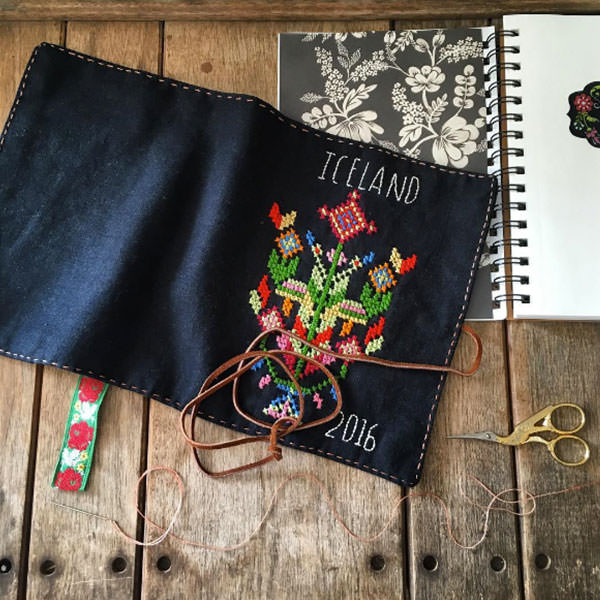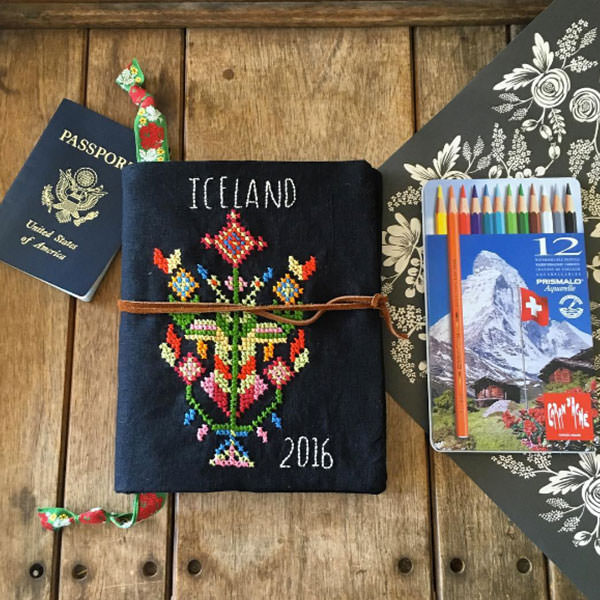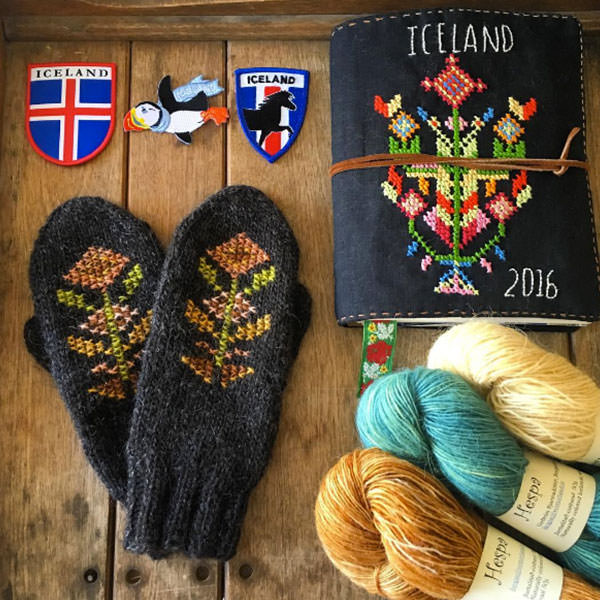 And finally, not something Lori knitted but such a romantic picture of this Fina Hyrna shawl she found in a store. You will find the pattern and the kit here.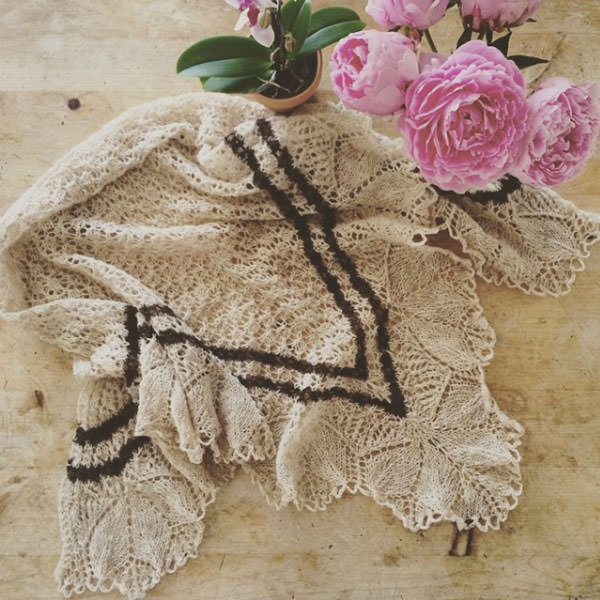 Thank you Lori, your pictures are such an inspiration!