Avis à toutes les tricoteuses !
Ravelry meetup with Jess and Casey in Strasbourg, September 15, 2009 @ 6PM
Jess et Casey de Ravelry seront à Strasbourg le 15 septembre 2009 à 18:3o
C´est mardi prochain et un point de rendez-vous reste à trouver. Faites passer !
EDIT: Café Bartholdi, rue du Vieux Marché au
s vins. I´ ll take the train from Luxembourg, along with my bicycle ! Moi, je vais prendre le train et mon vélo aussi !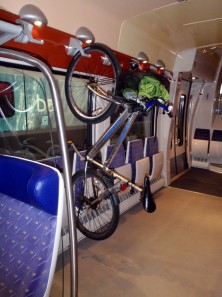 EDIT: les photos