Here are a few pictures from the Hiking and Knitting Tour under the Midnight Sun!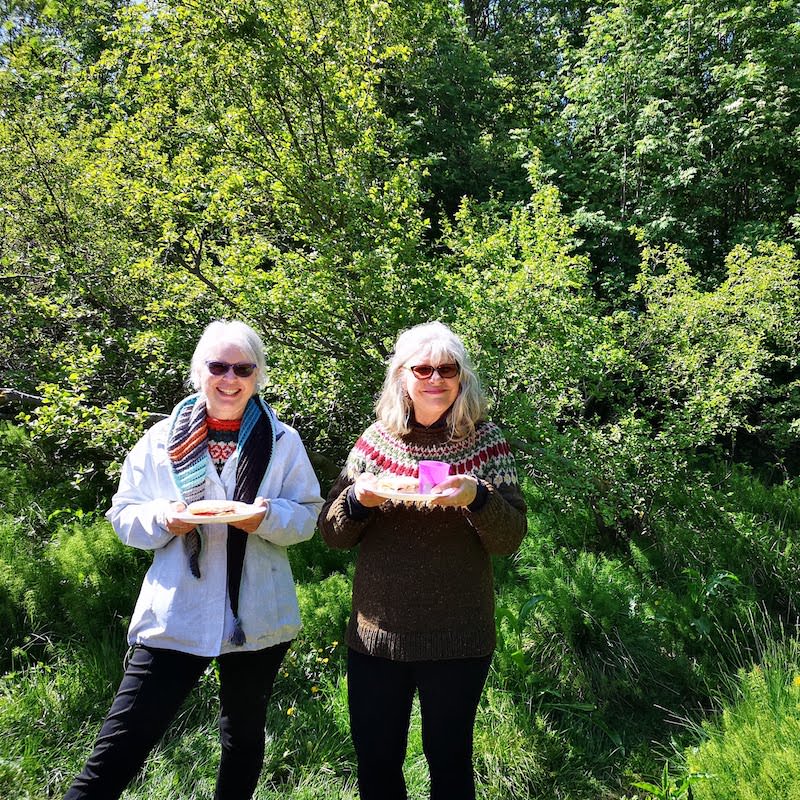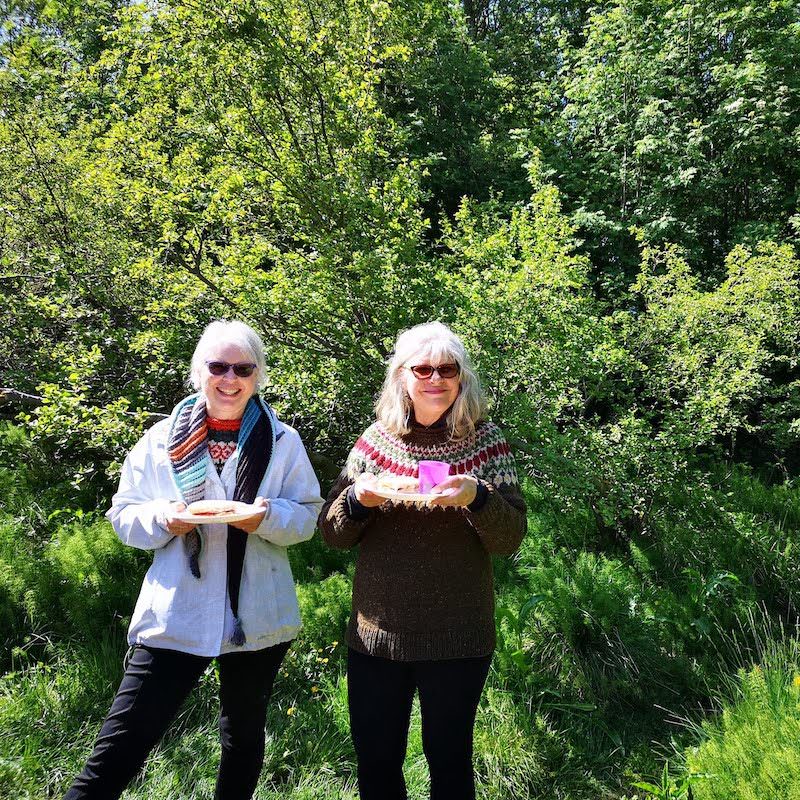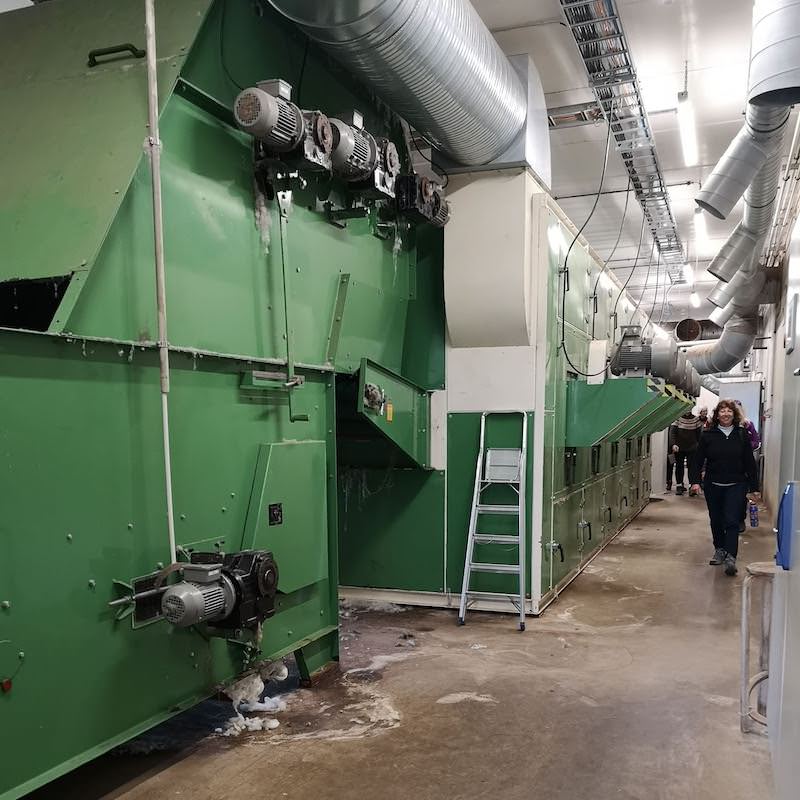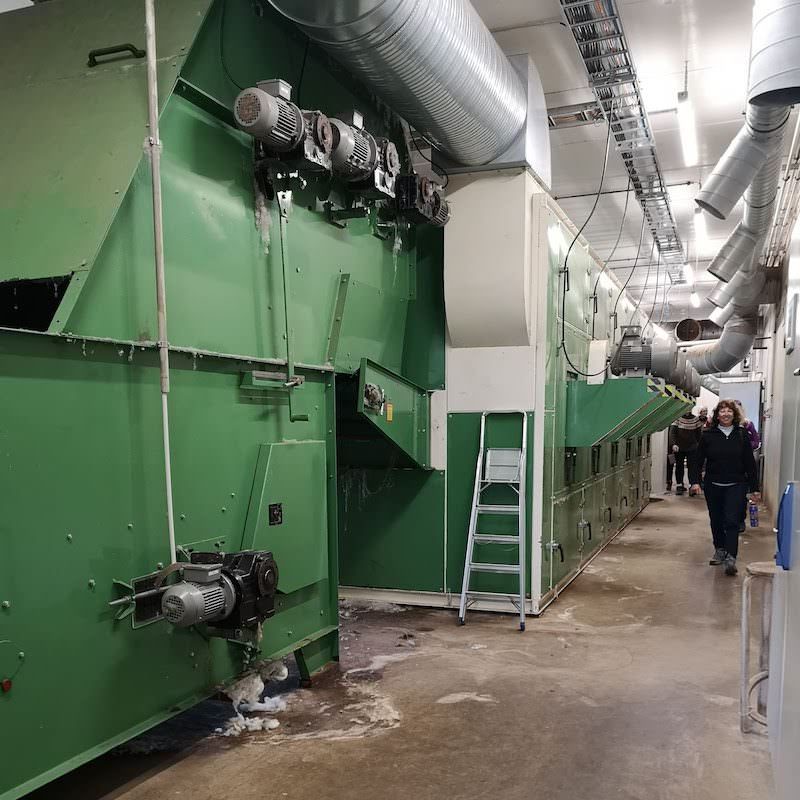 On our way up North we stopped at the Istex washing plant: always fascinating! So is the landscape!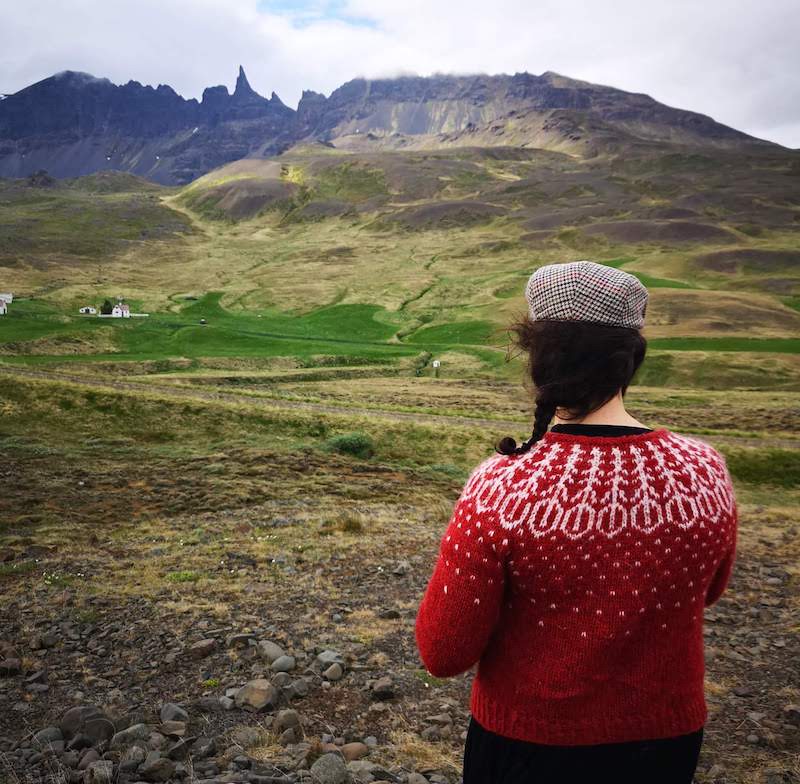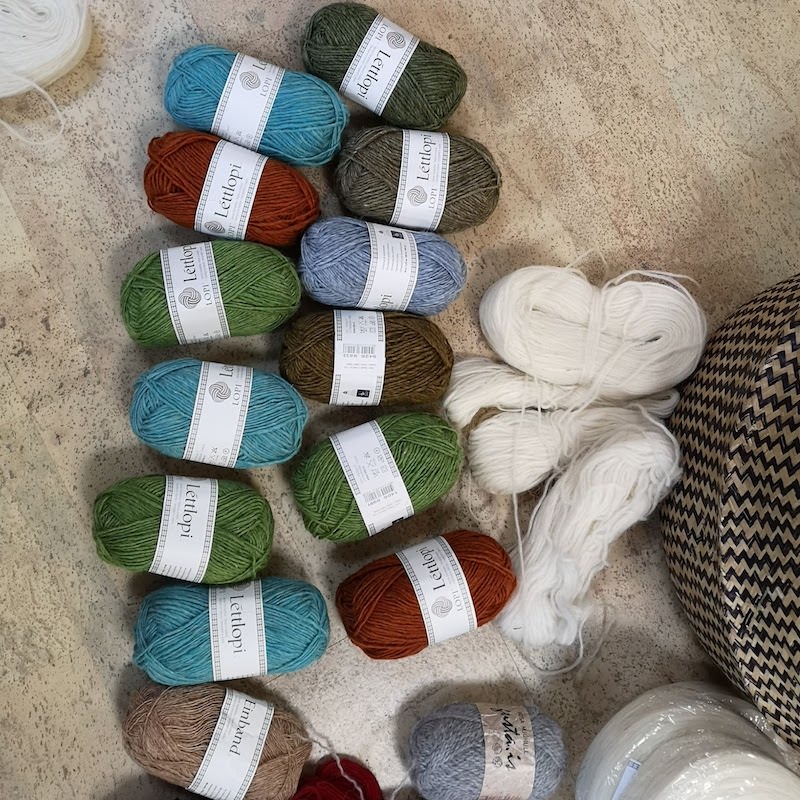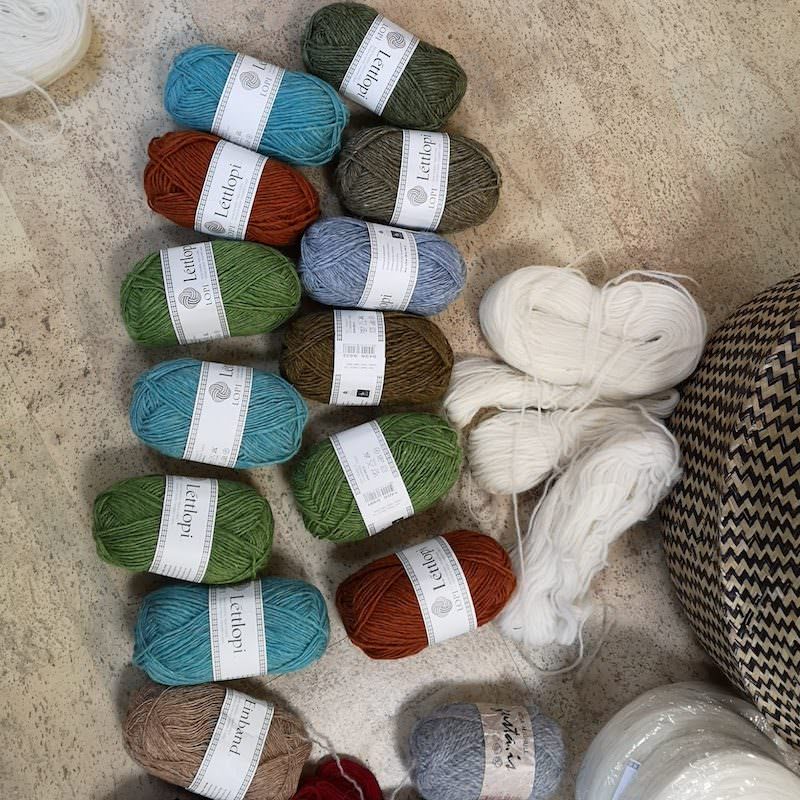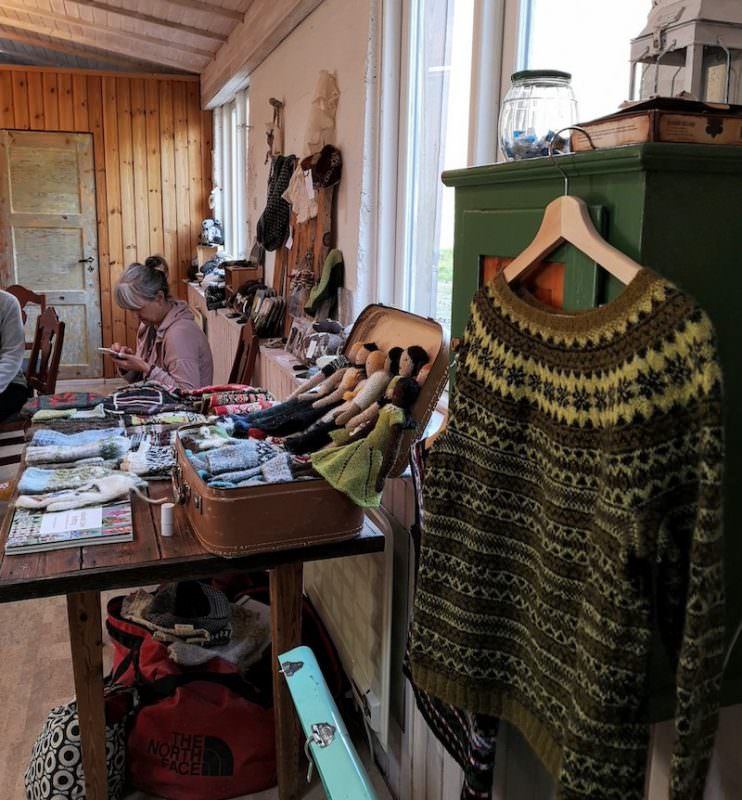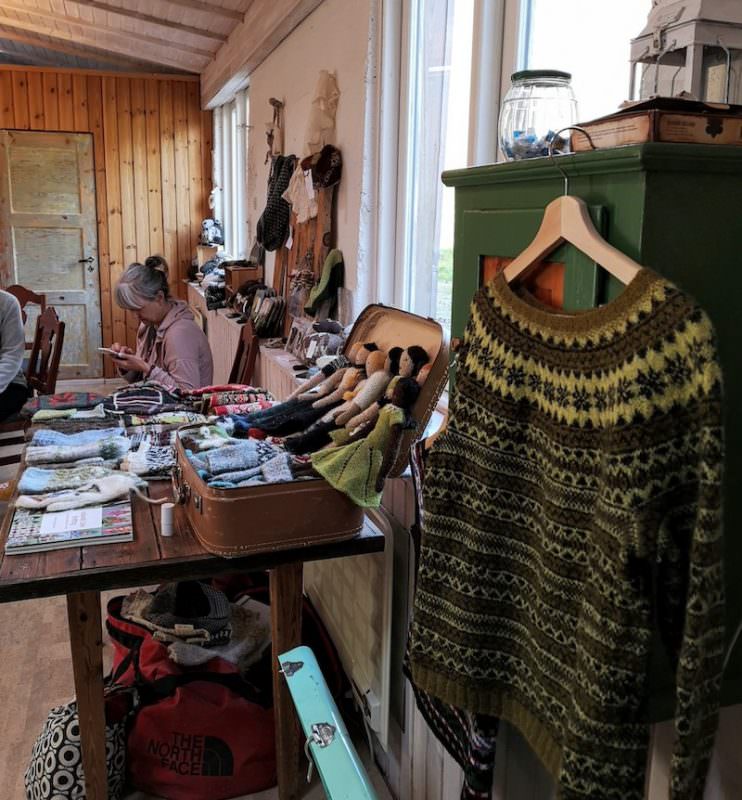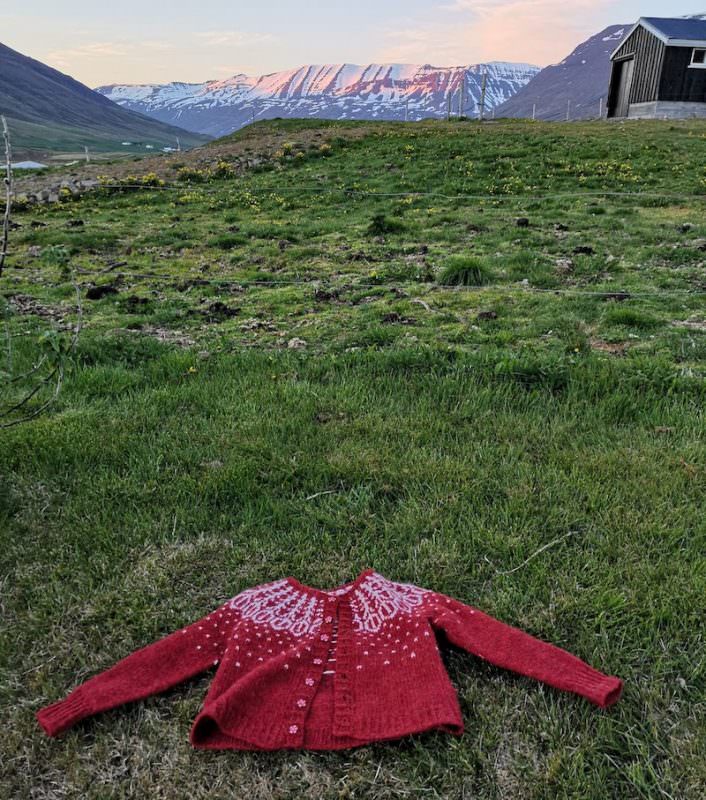 And this is a picture taken under the Midnight sun, at midnight that is!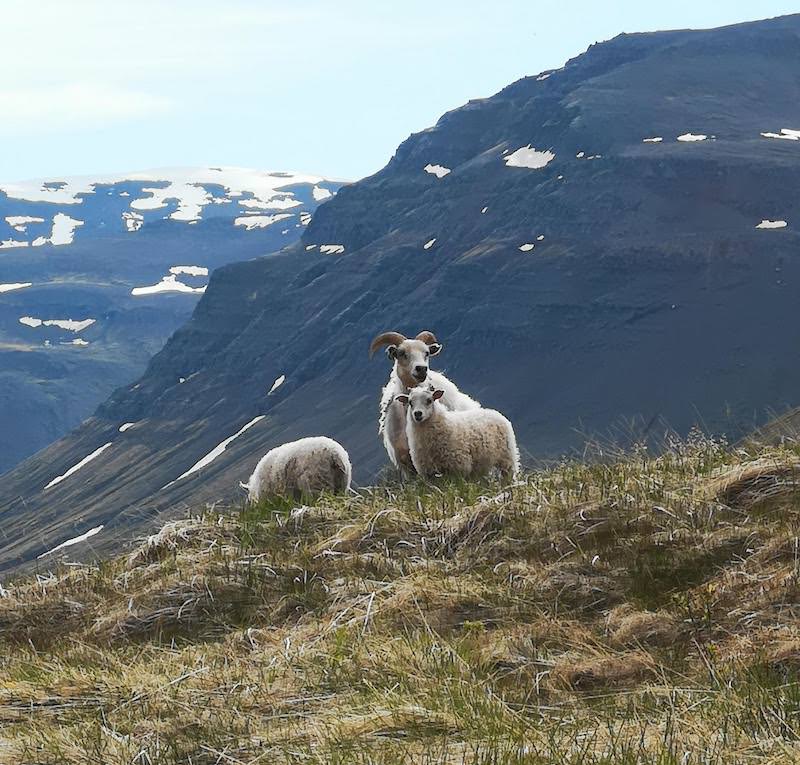 Knitting breaks!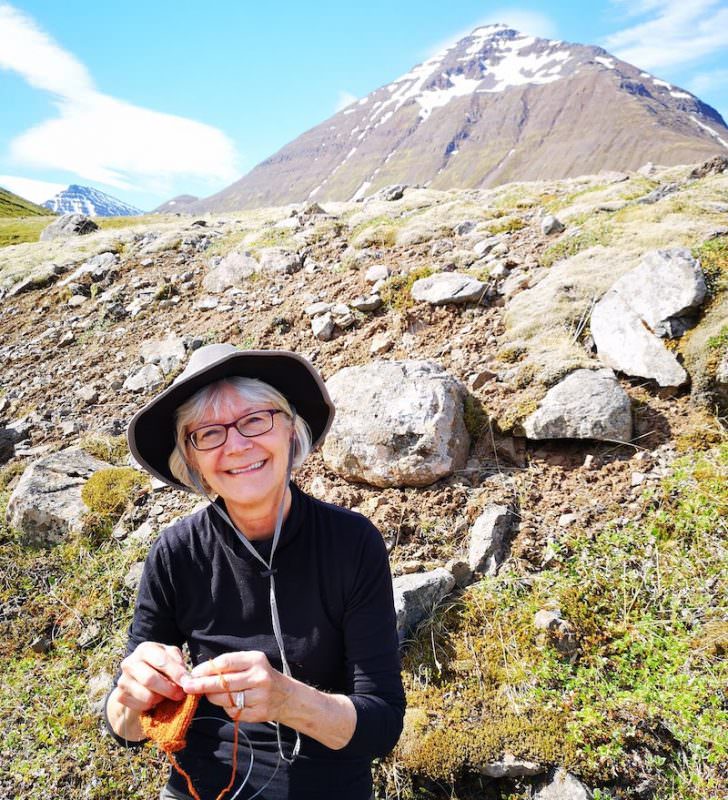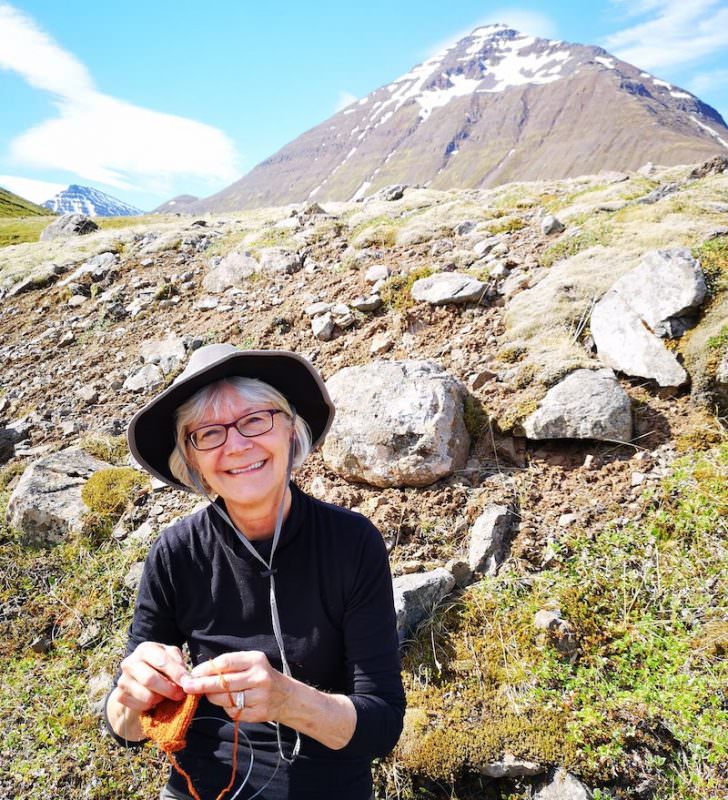 The weather was incredibly hot!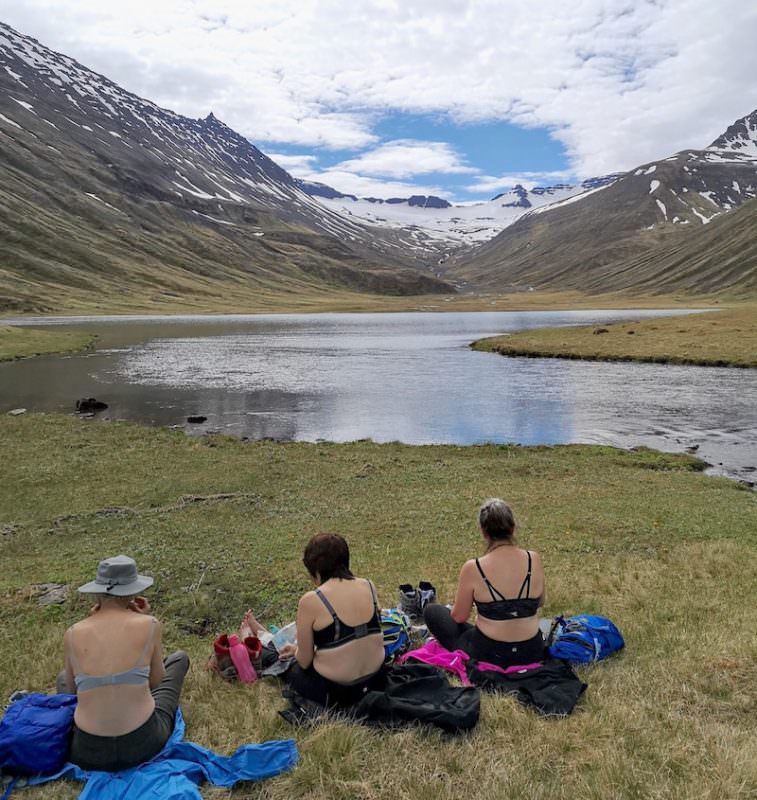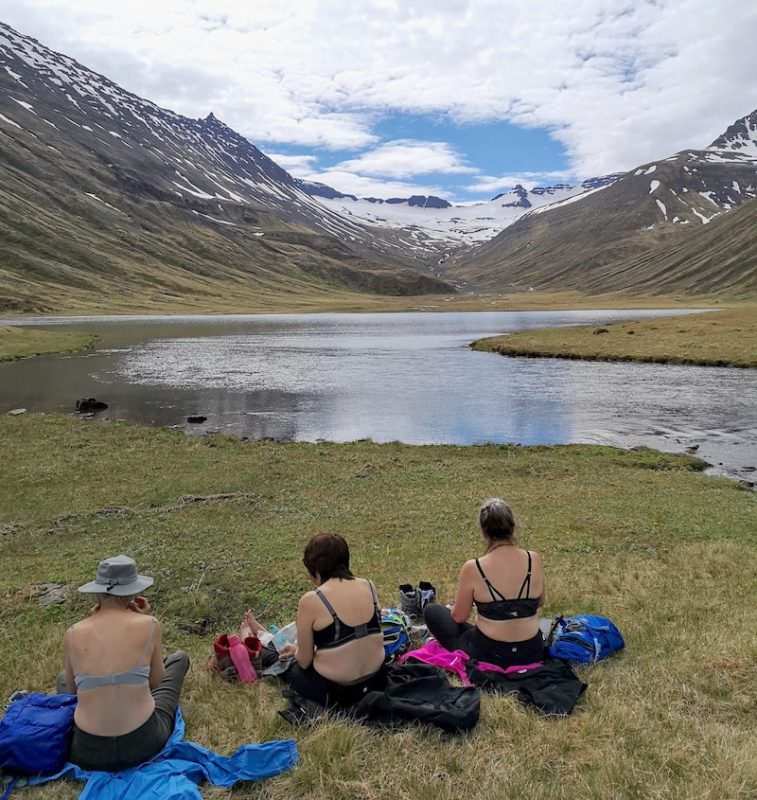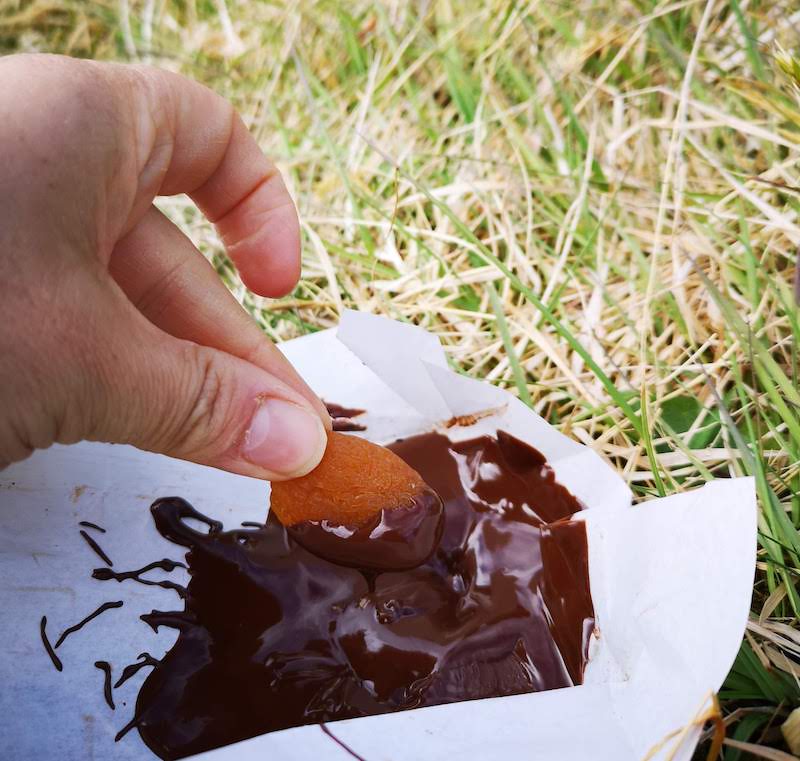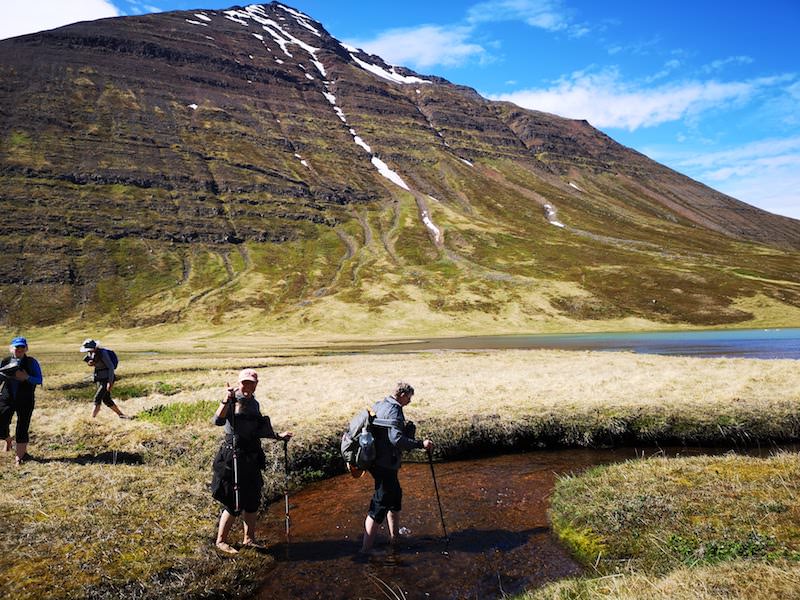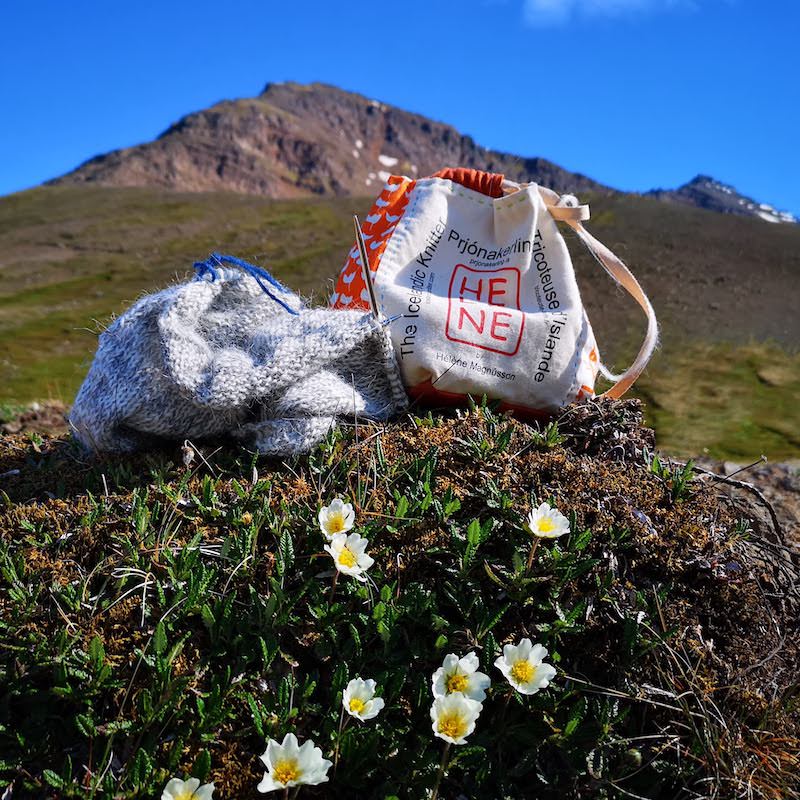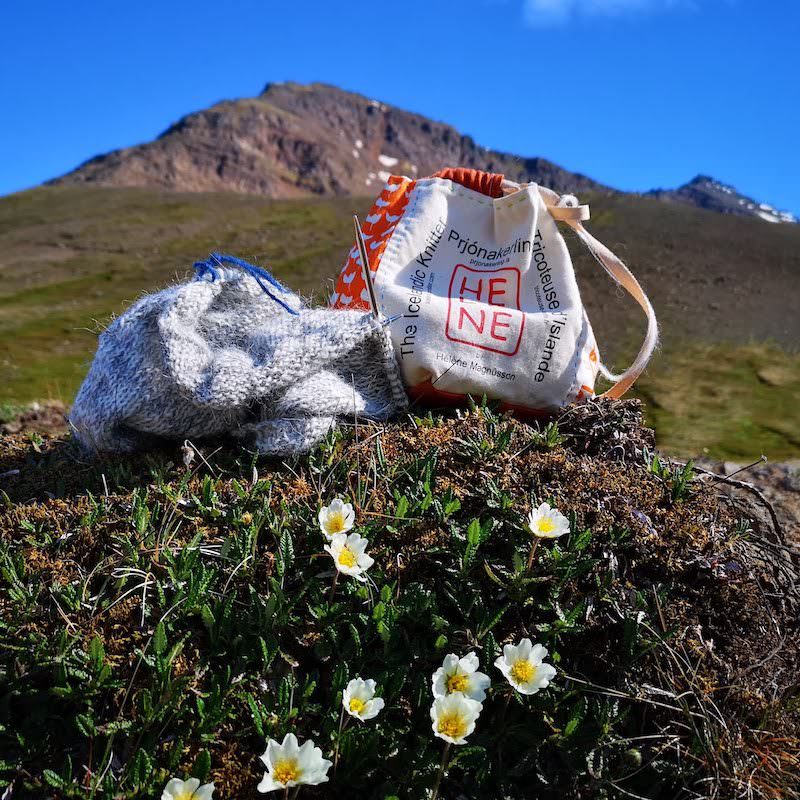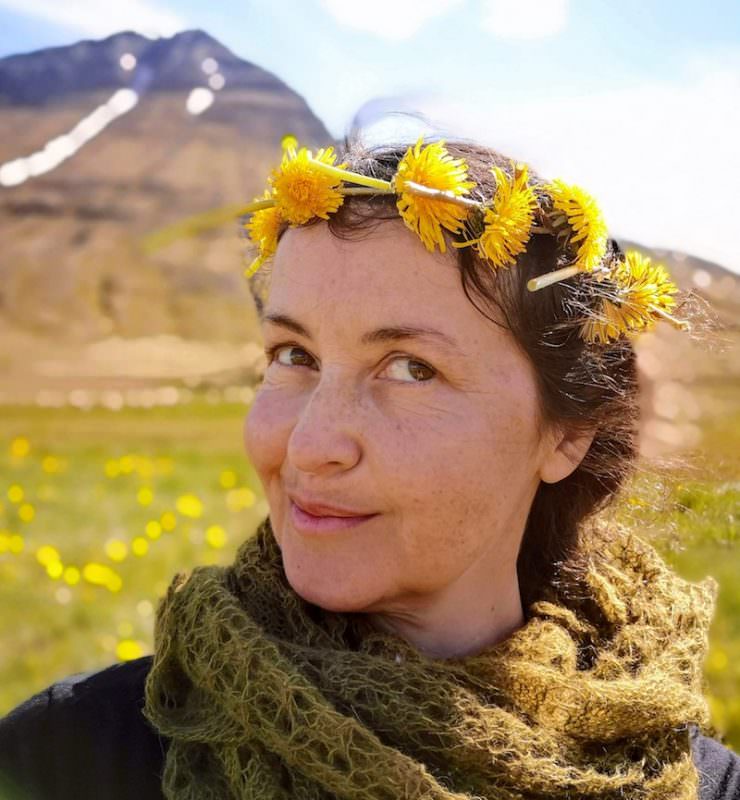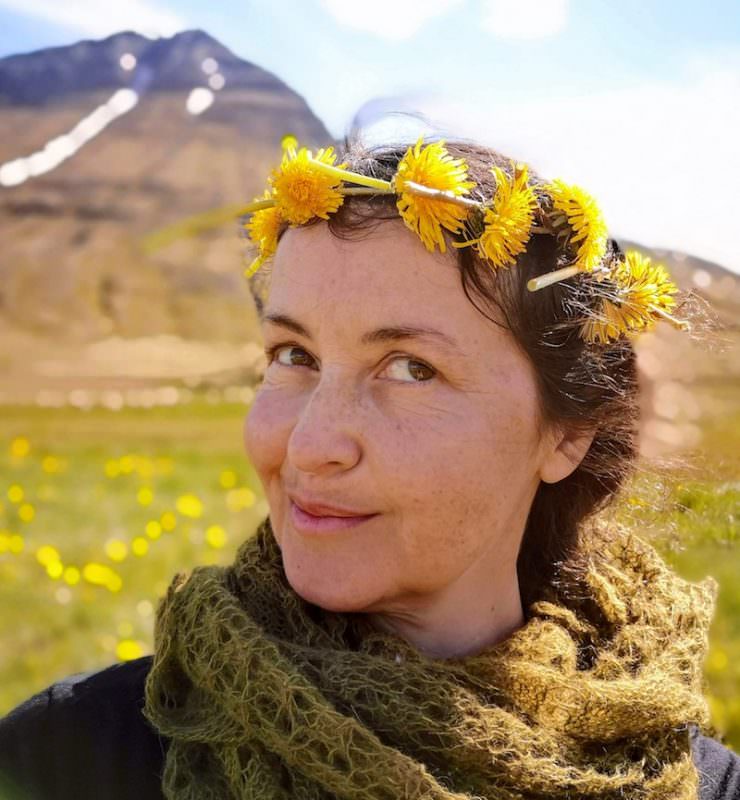 More hikes and fresh water after our morning knitting class!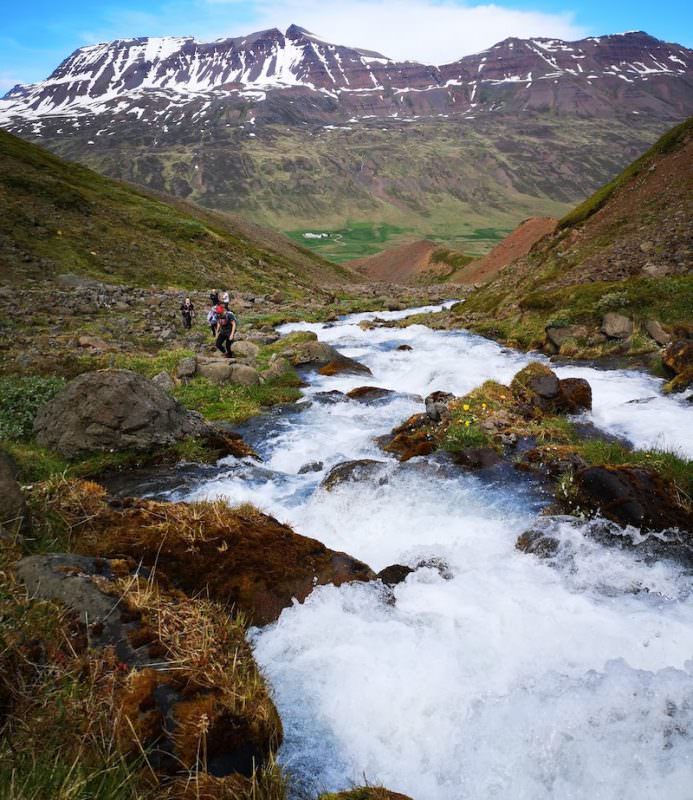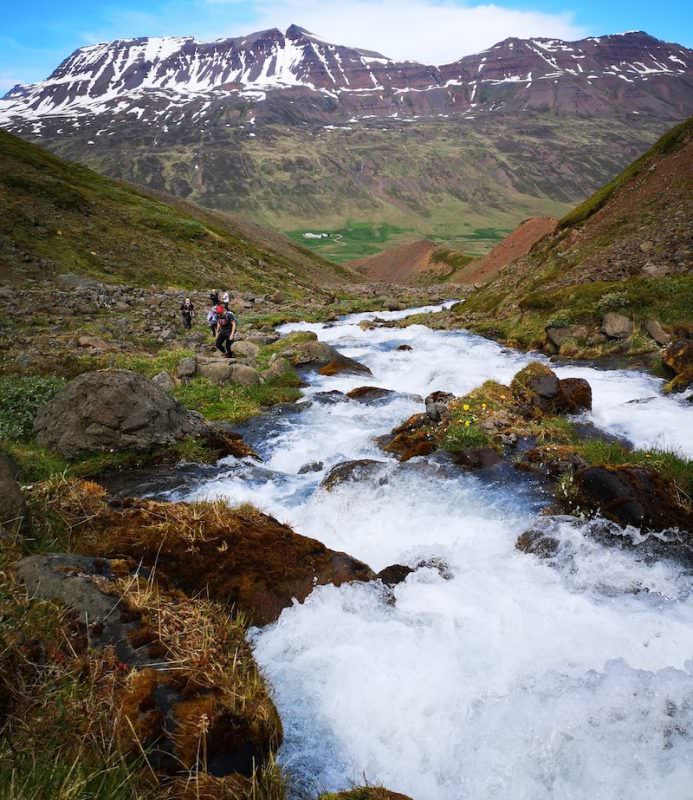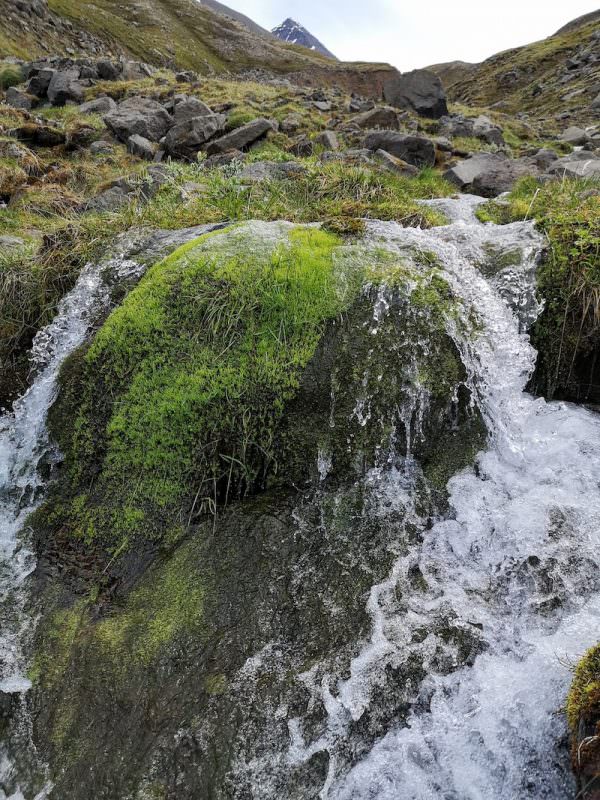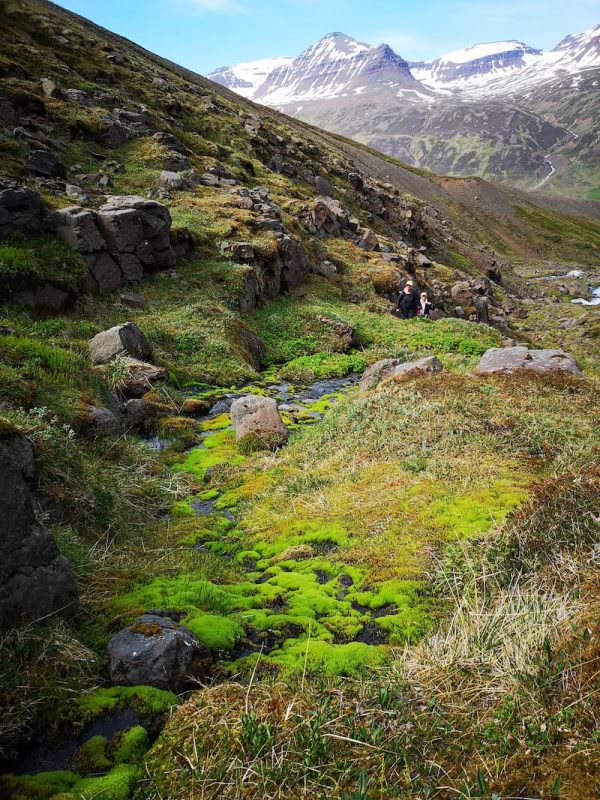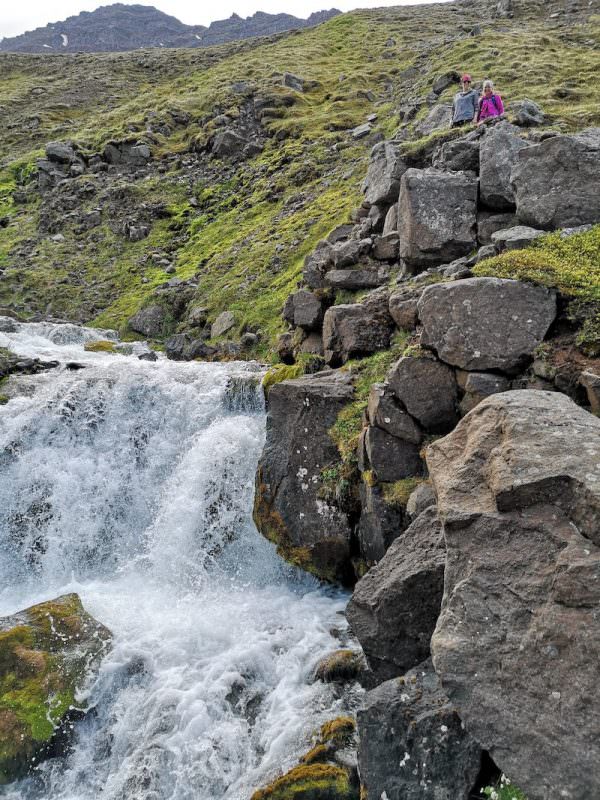 Knitting breaks!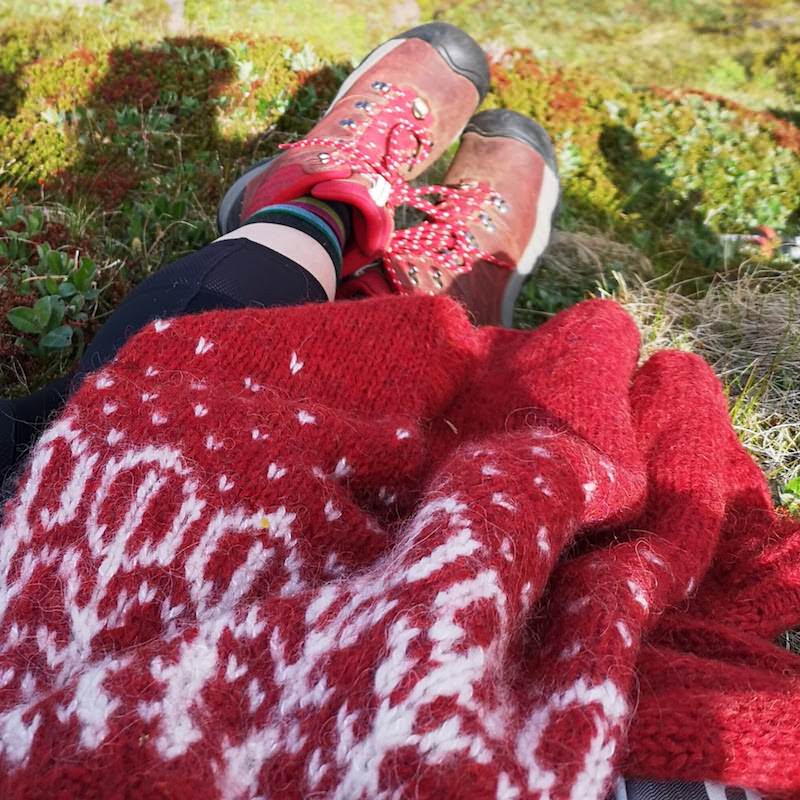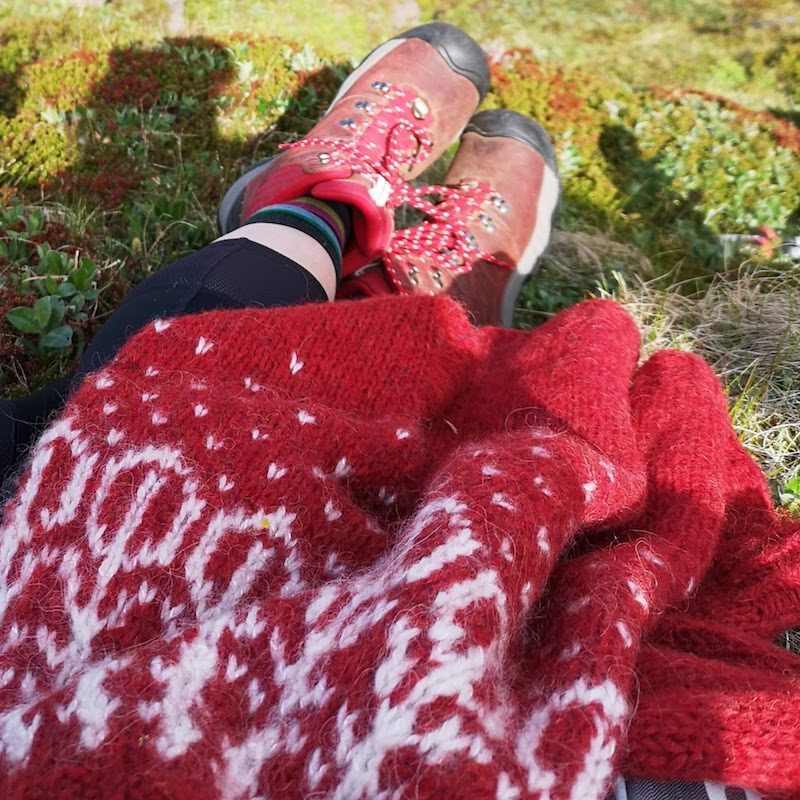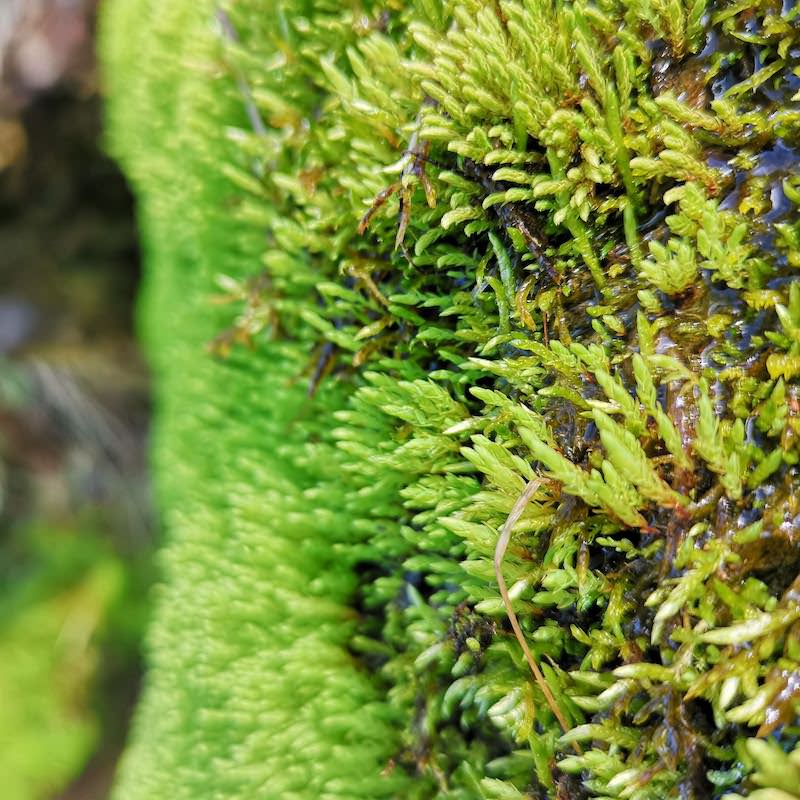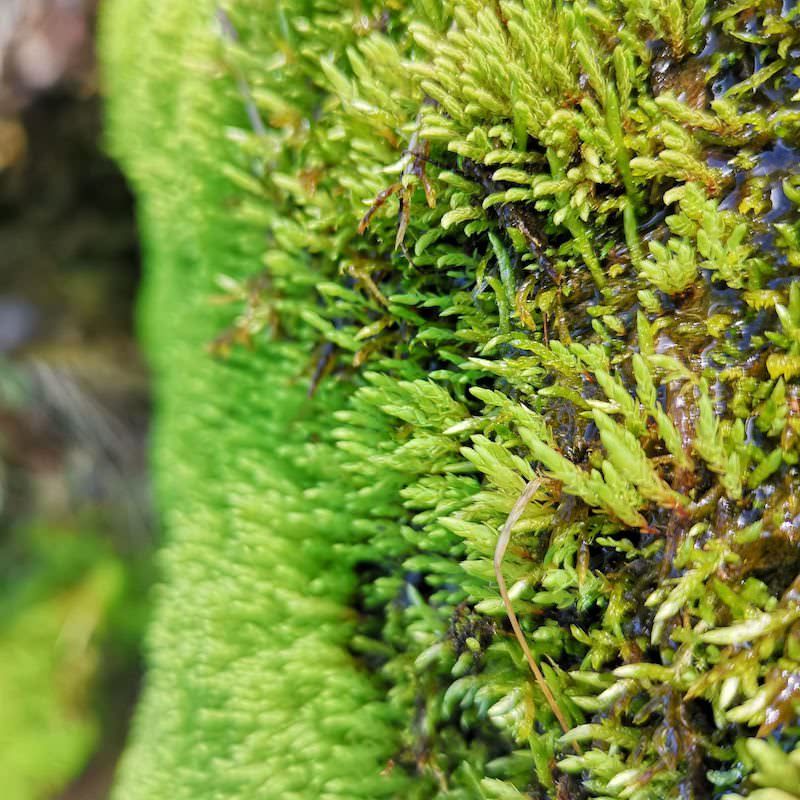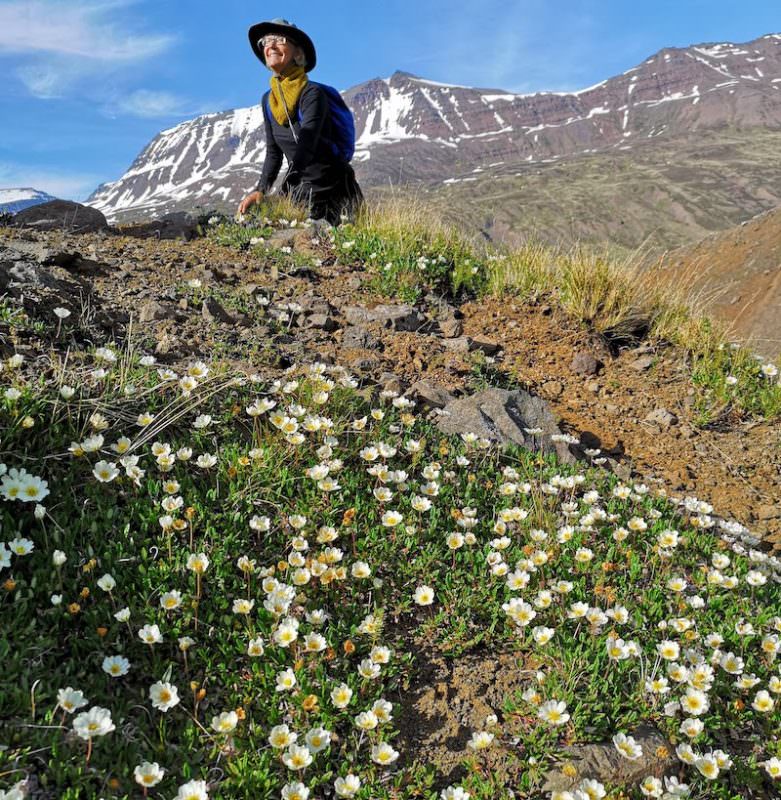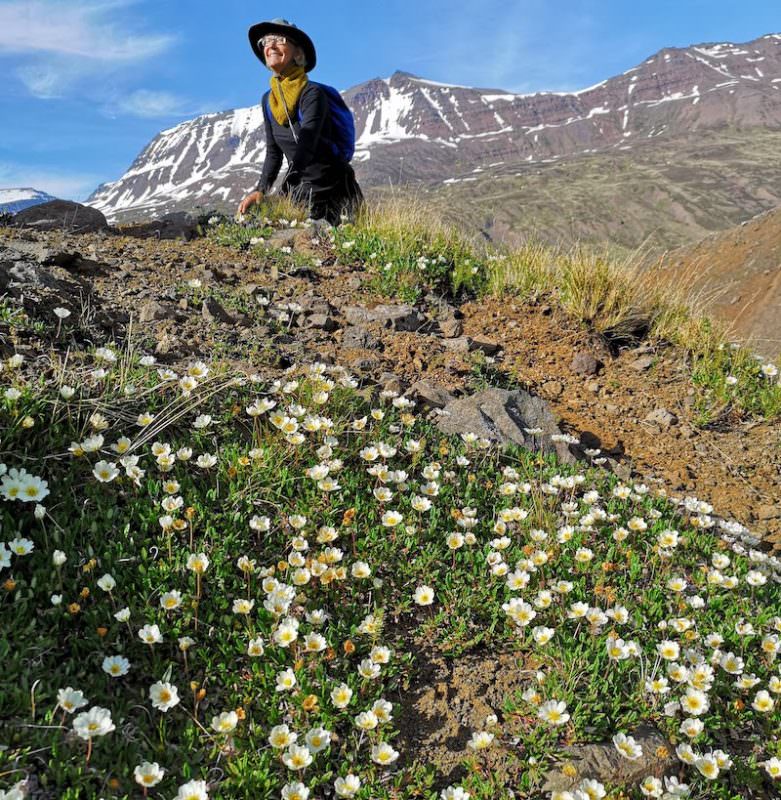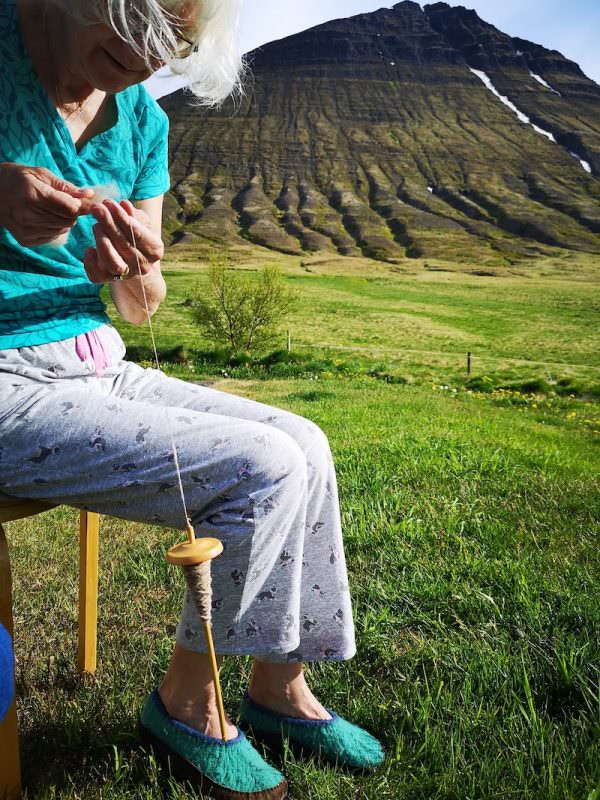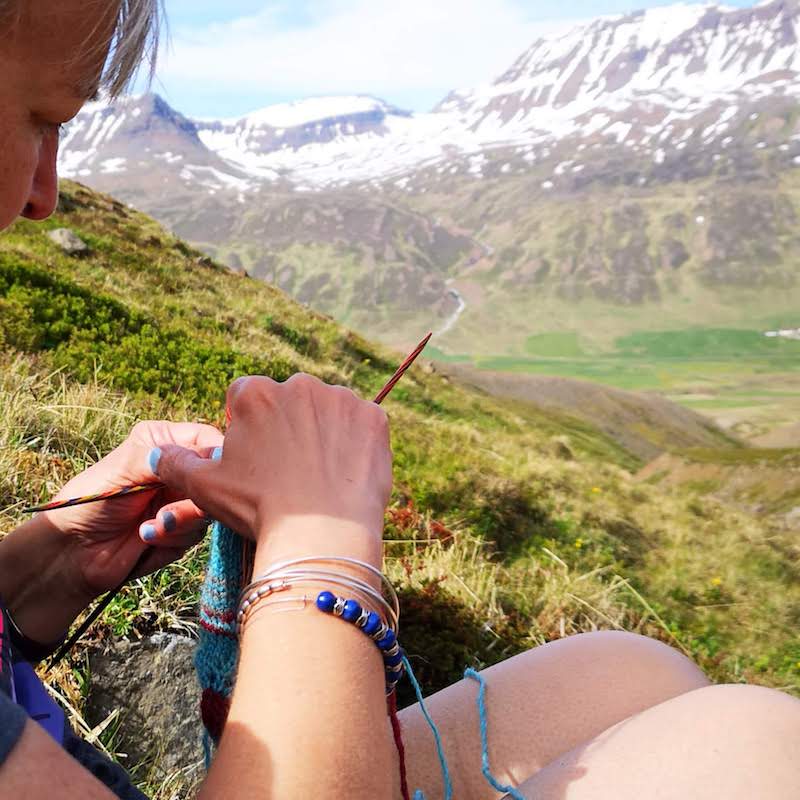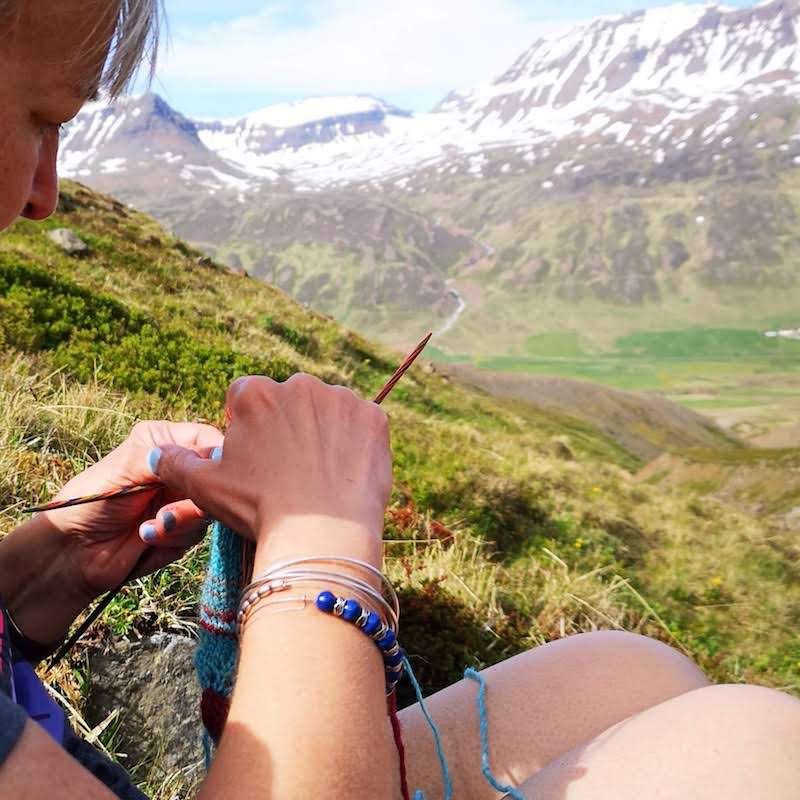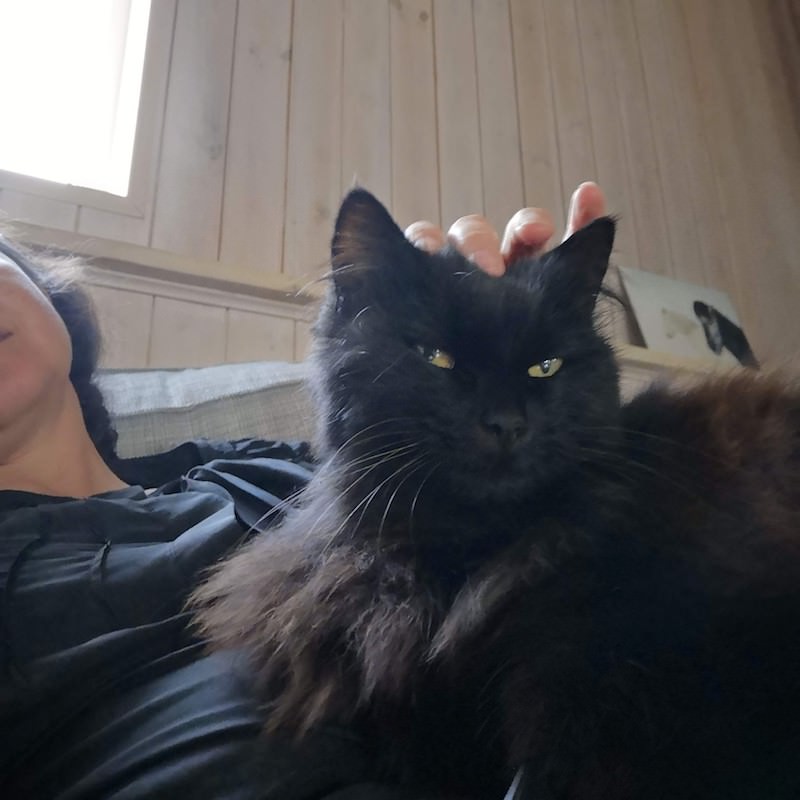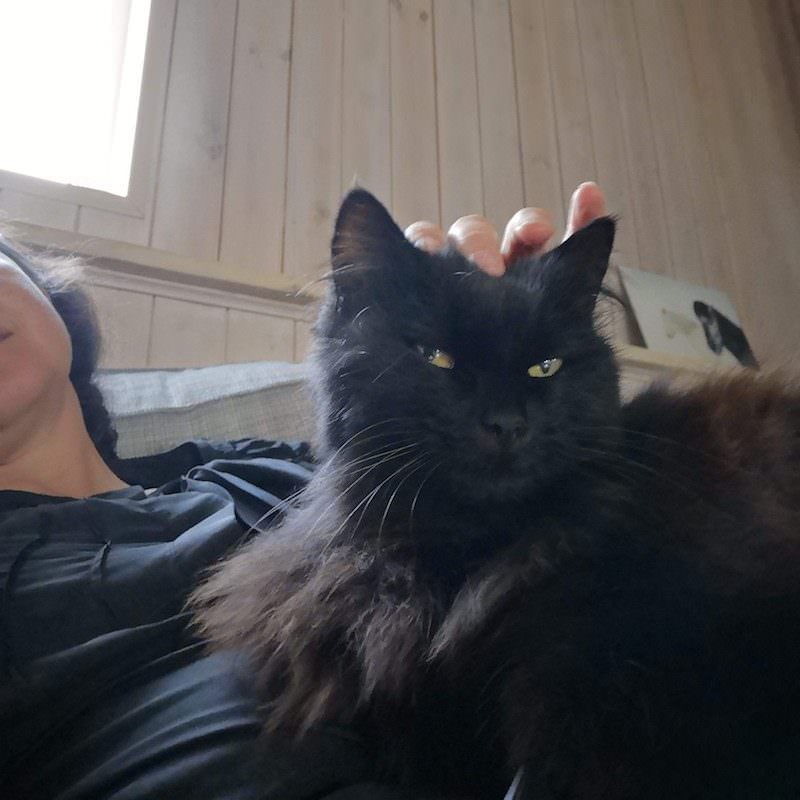 Cuddles…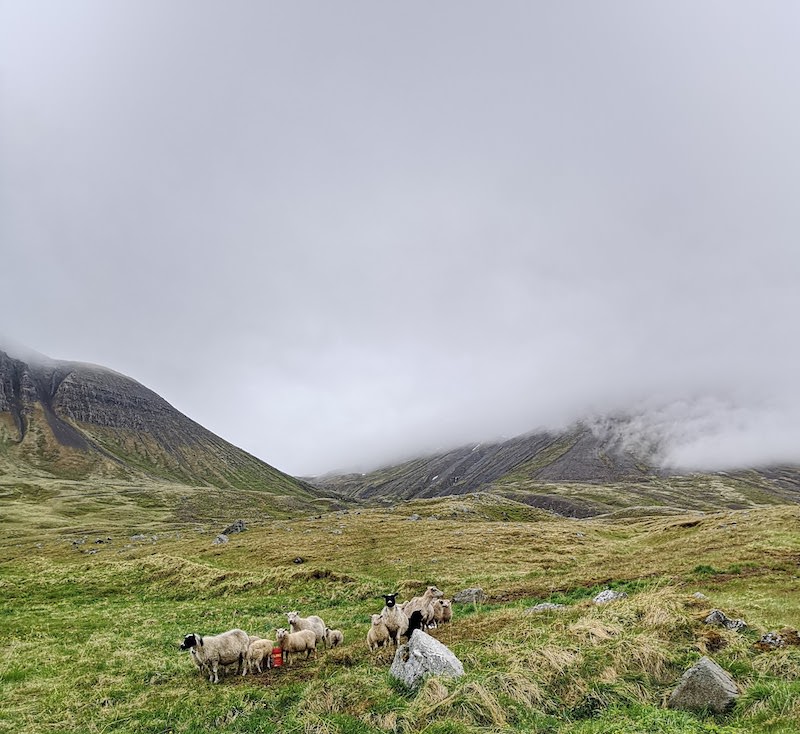 Finally a bit of sweater weather! And some very special saltwater mittens: I will talk to you more about them in another blogpost!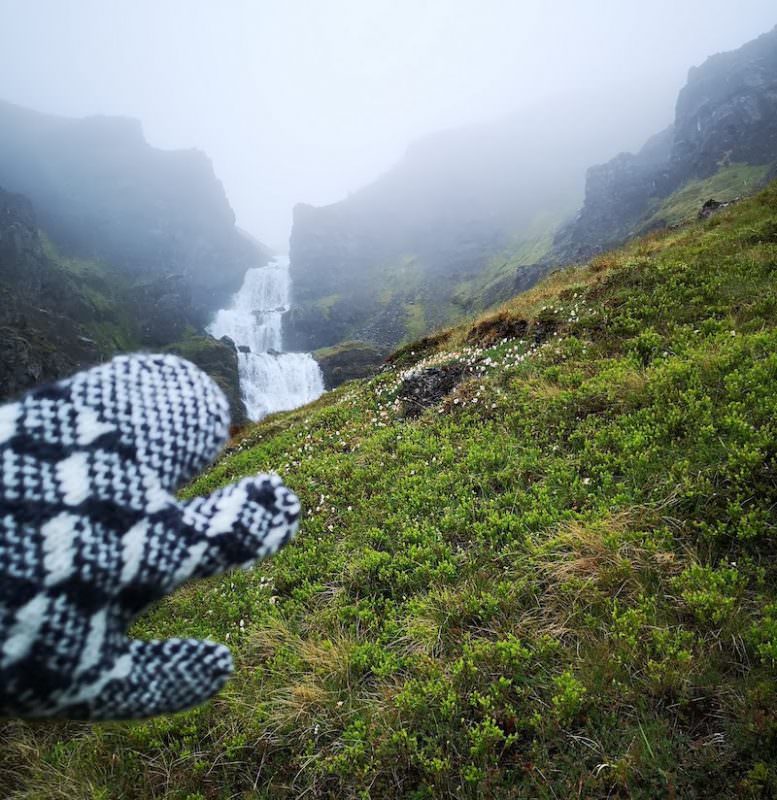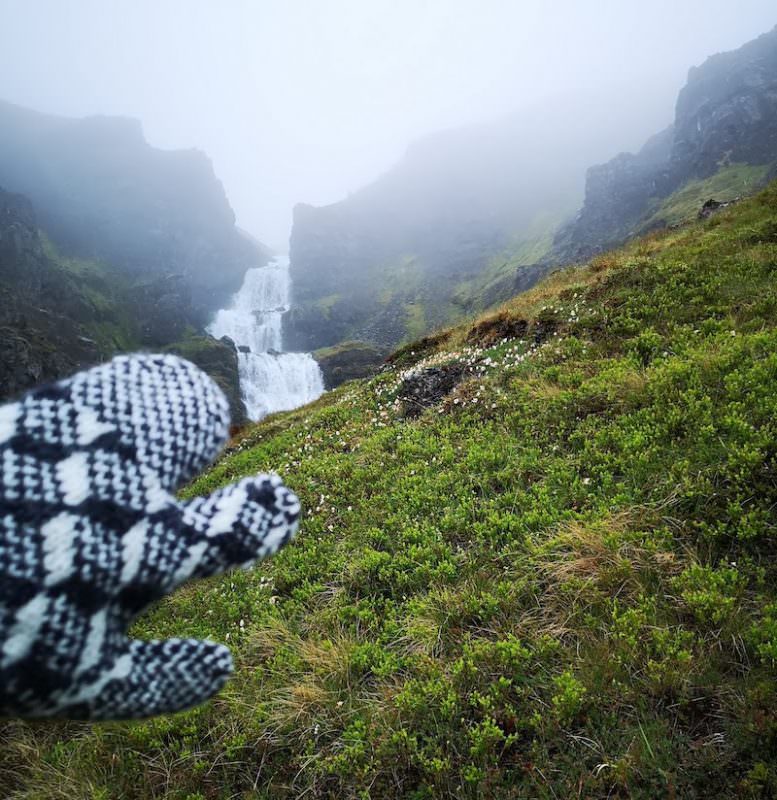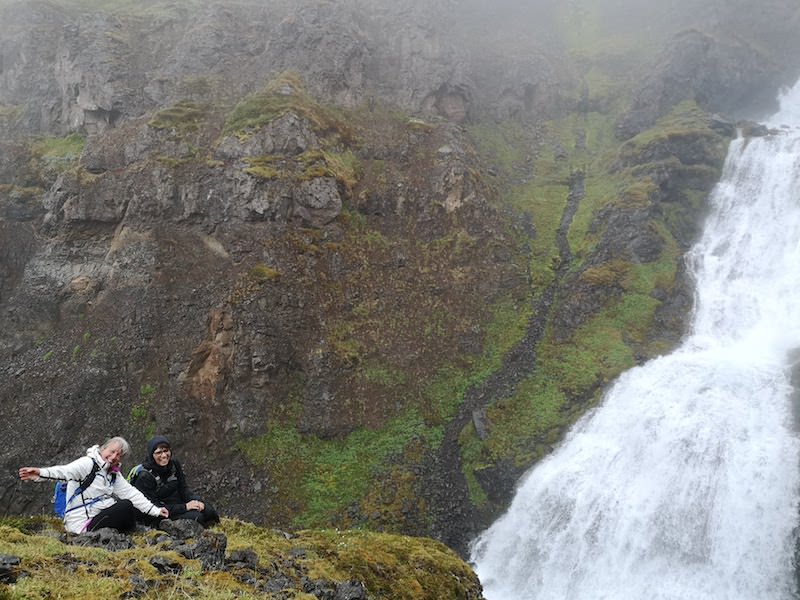 Troll mittens! So much techniques go into those creepy mitts!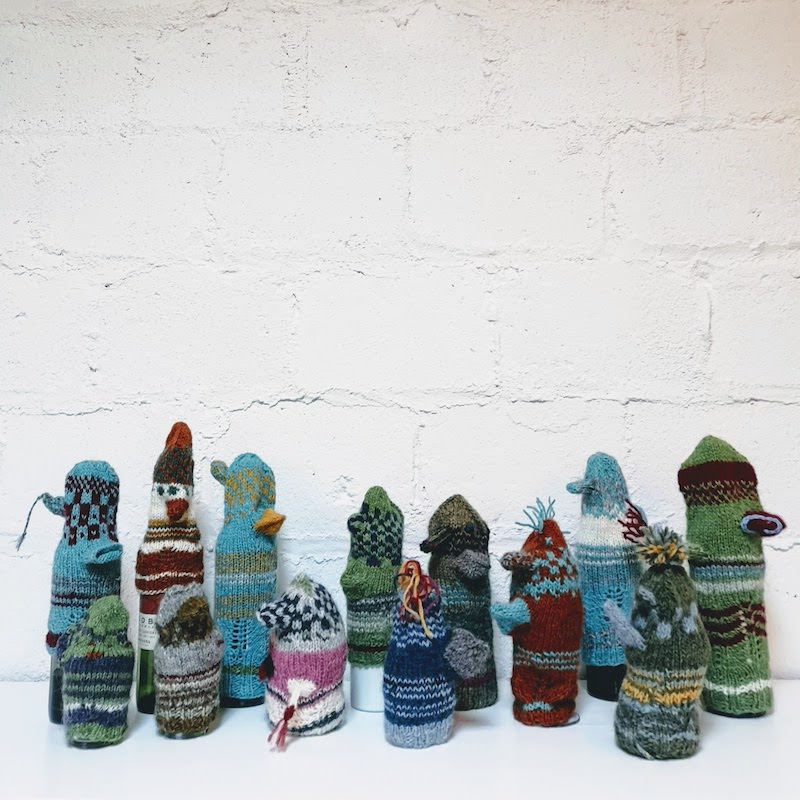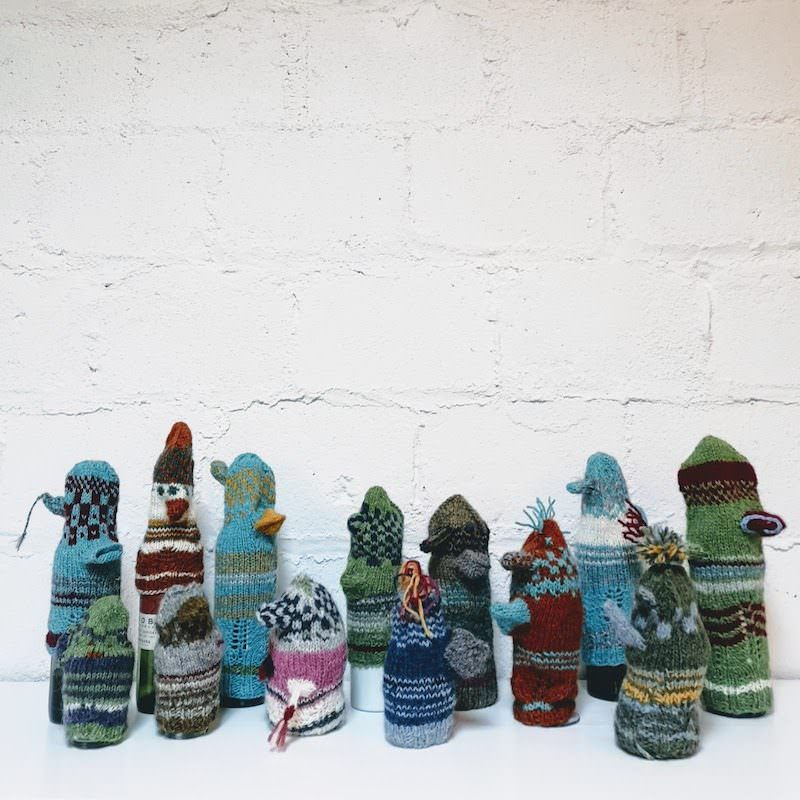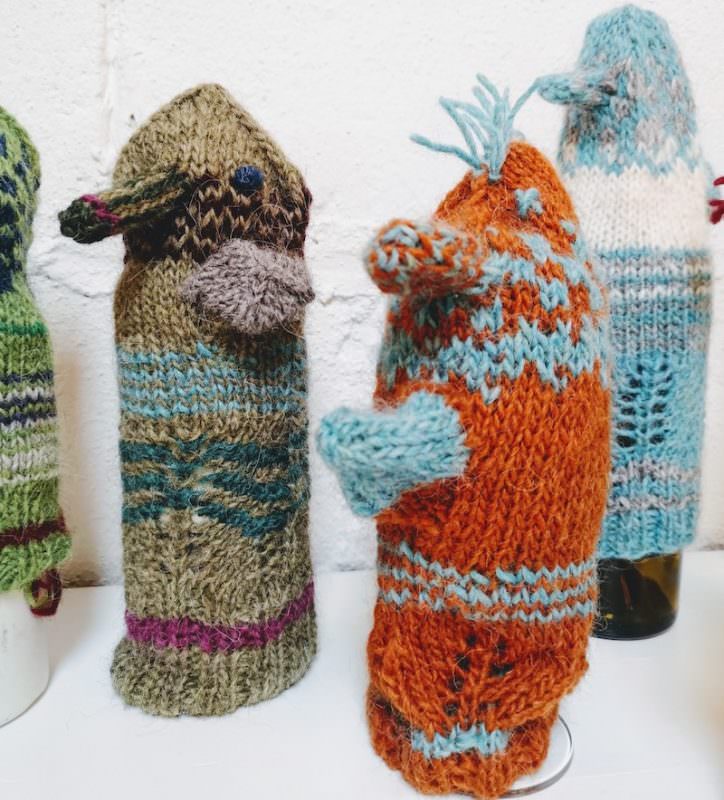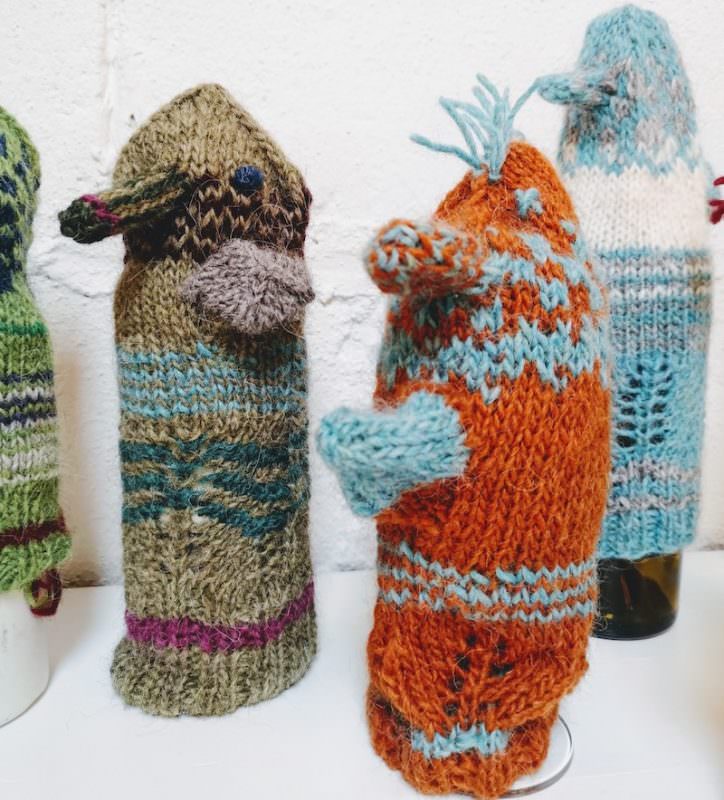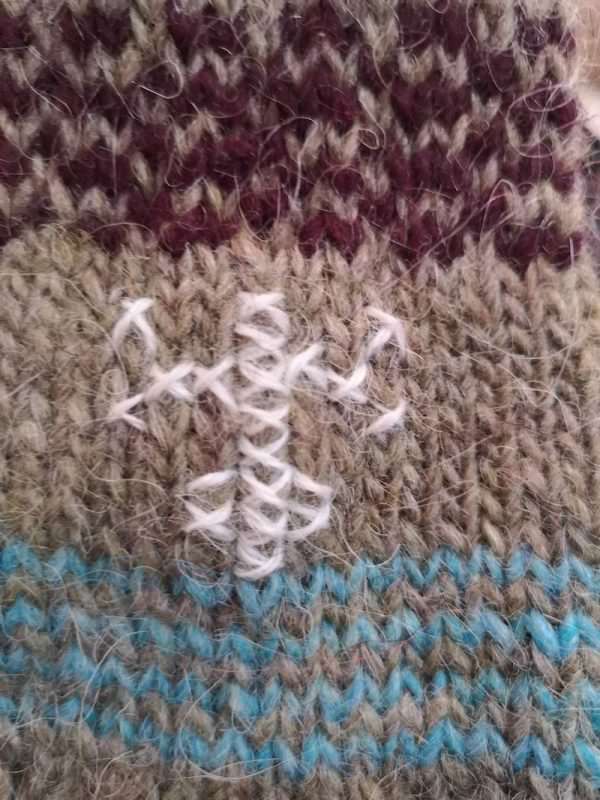 All the techniques to make those mittens!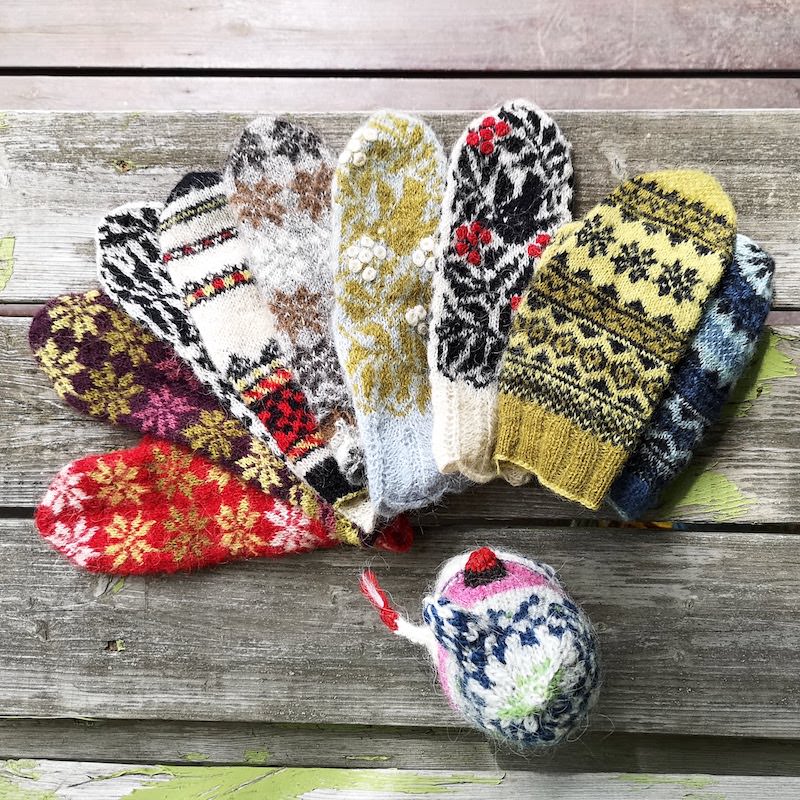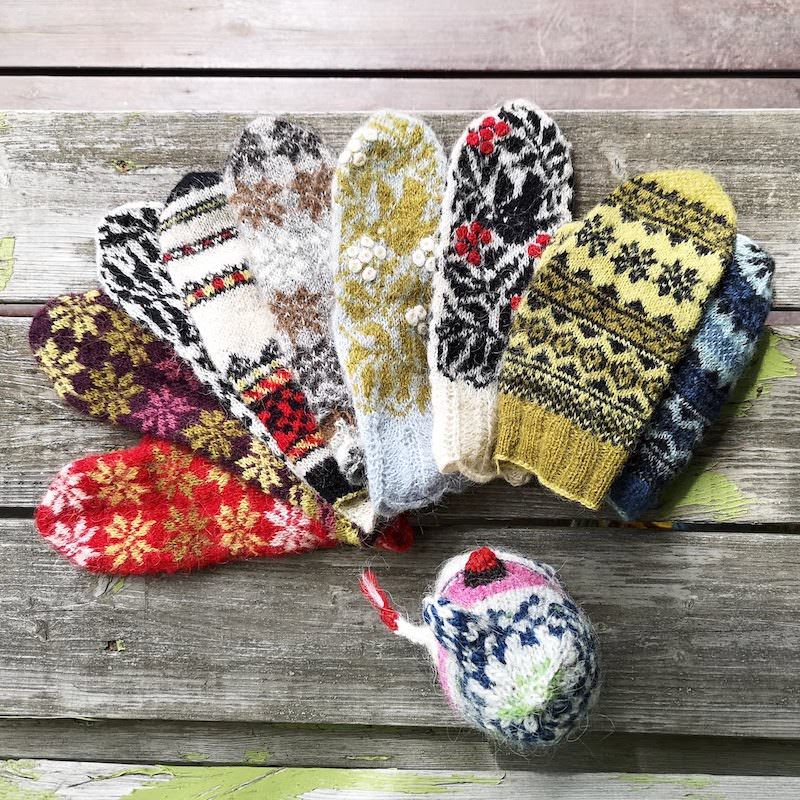 Impressive basalt columns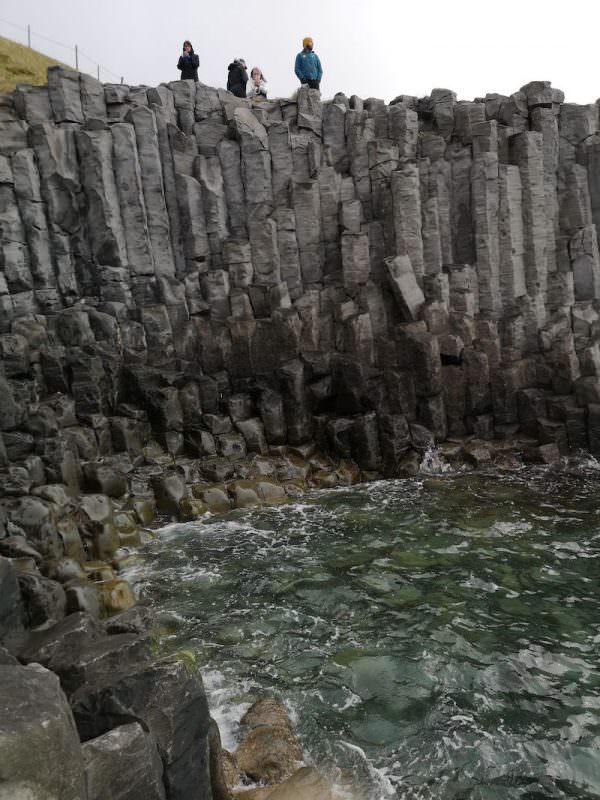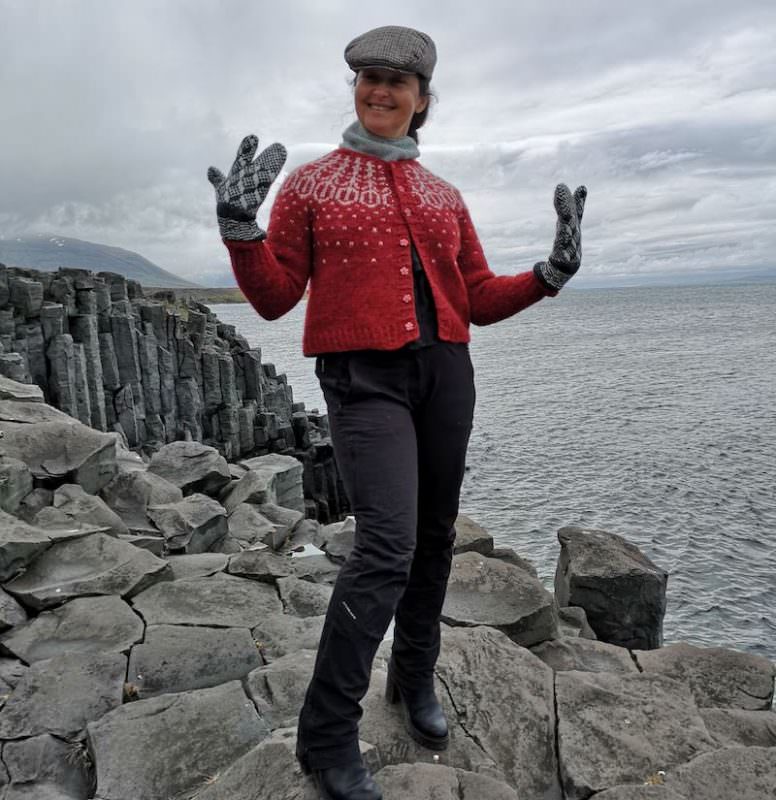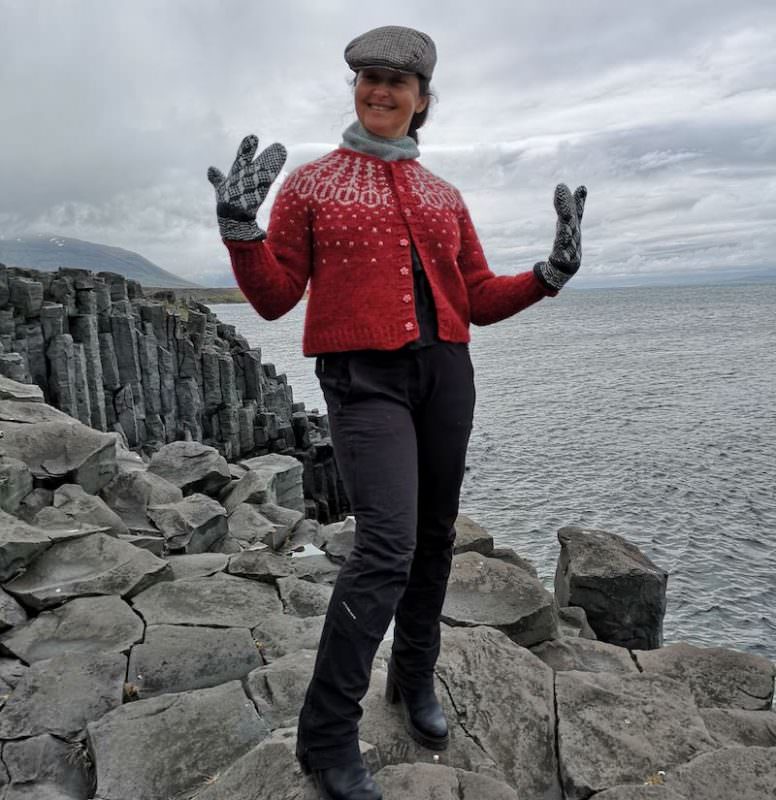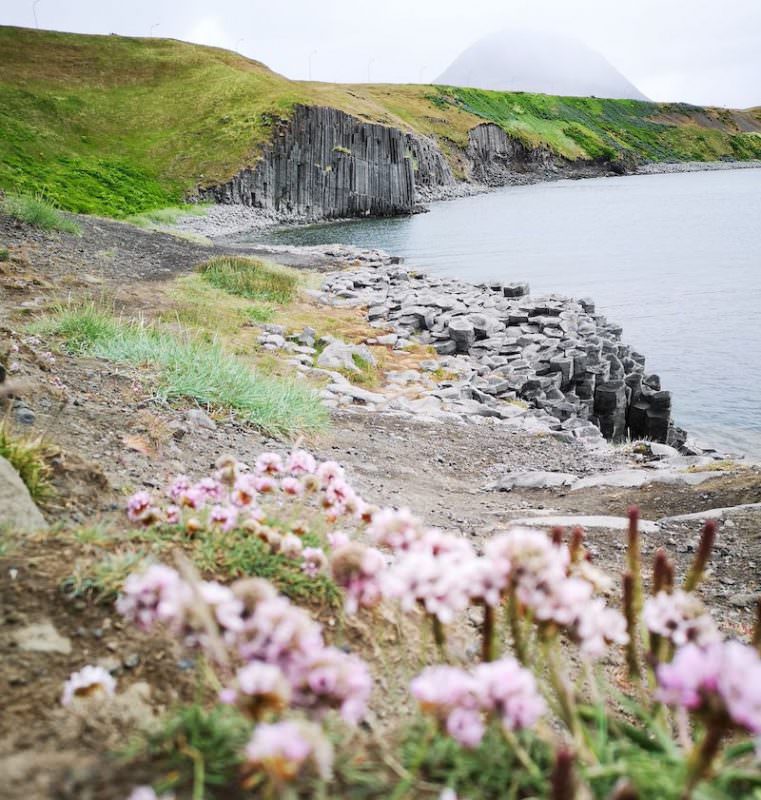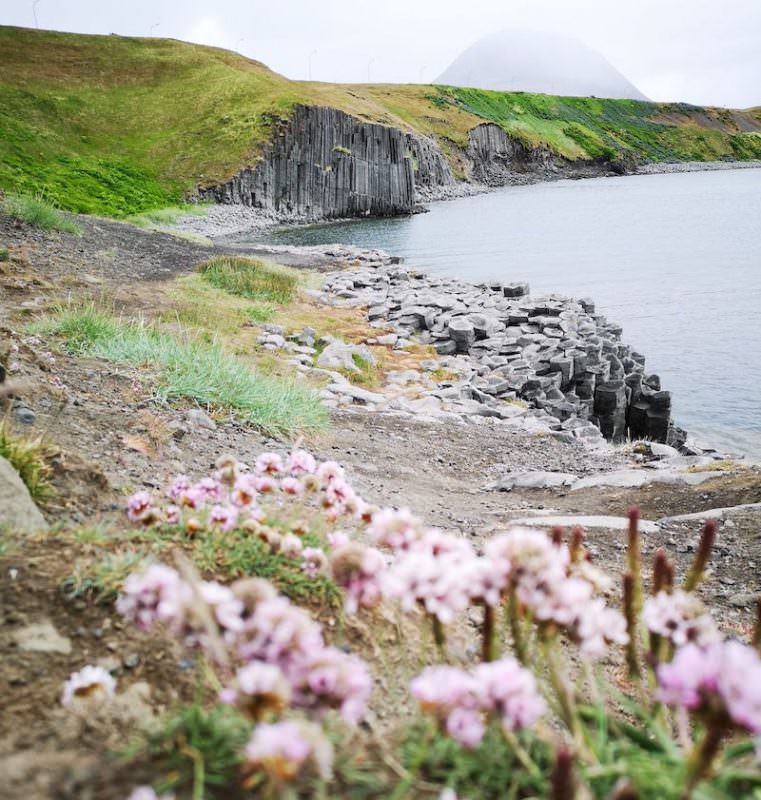 From fish "soup" to fish leather!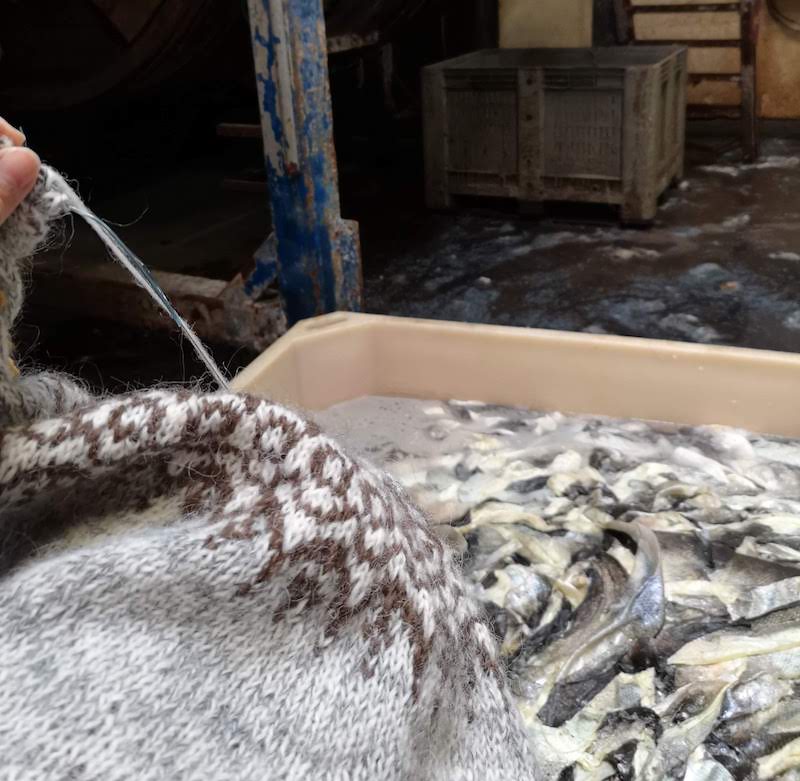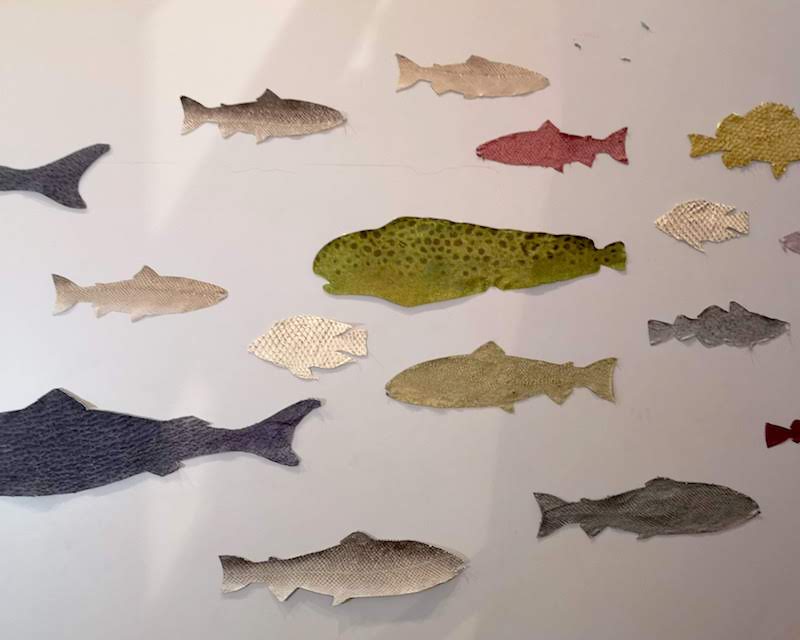 My new sweater design (the Birgitta lopapeysa for children) hiding at the Textile museum!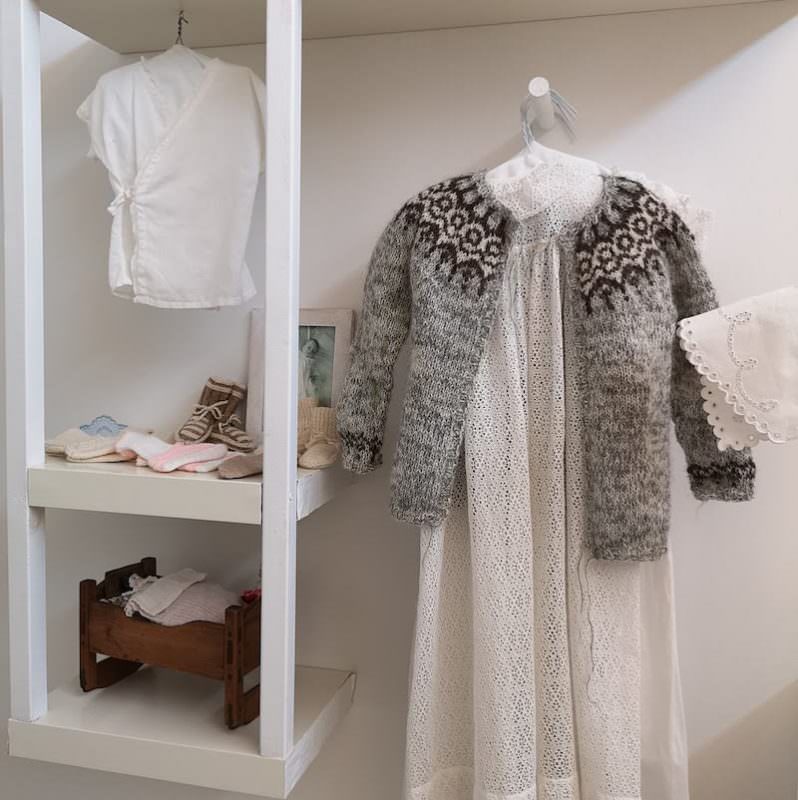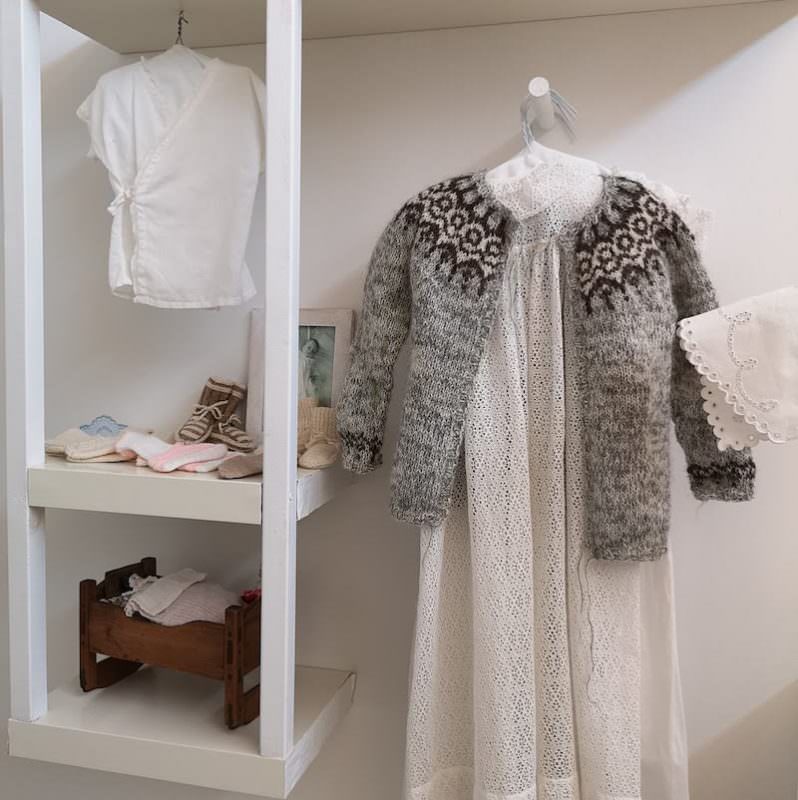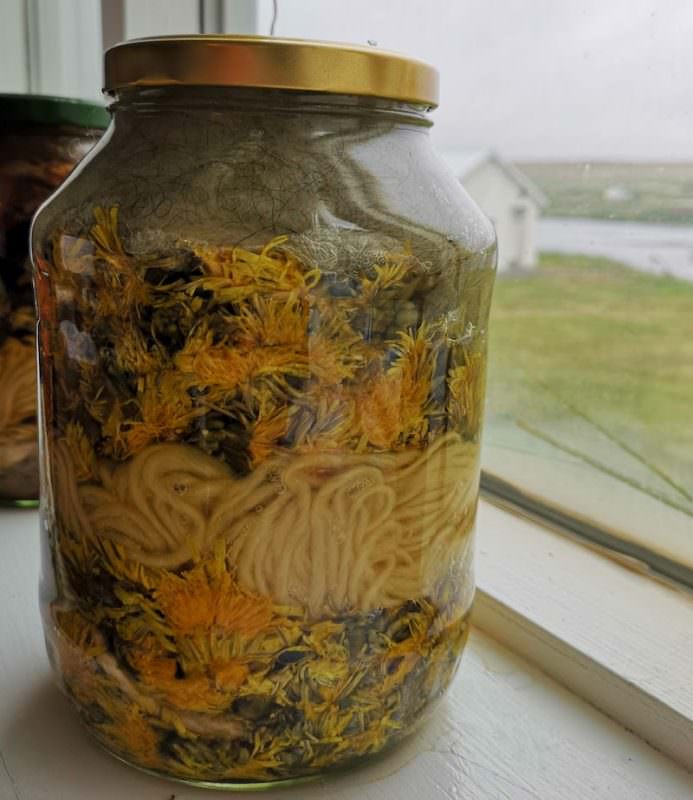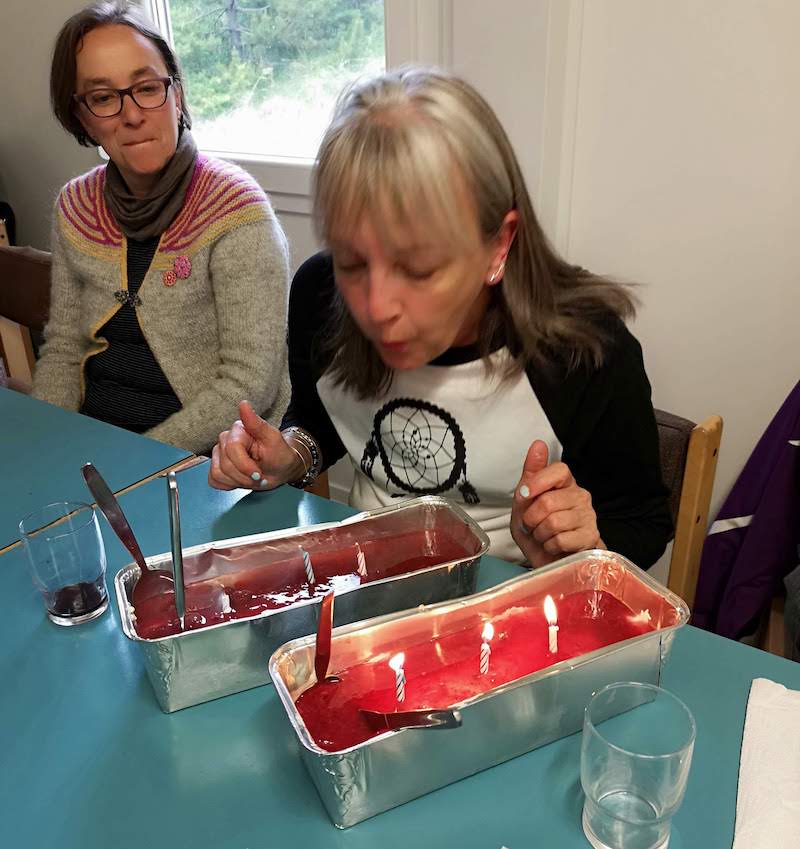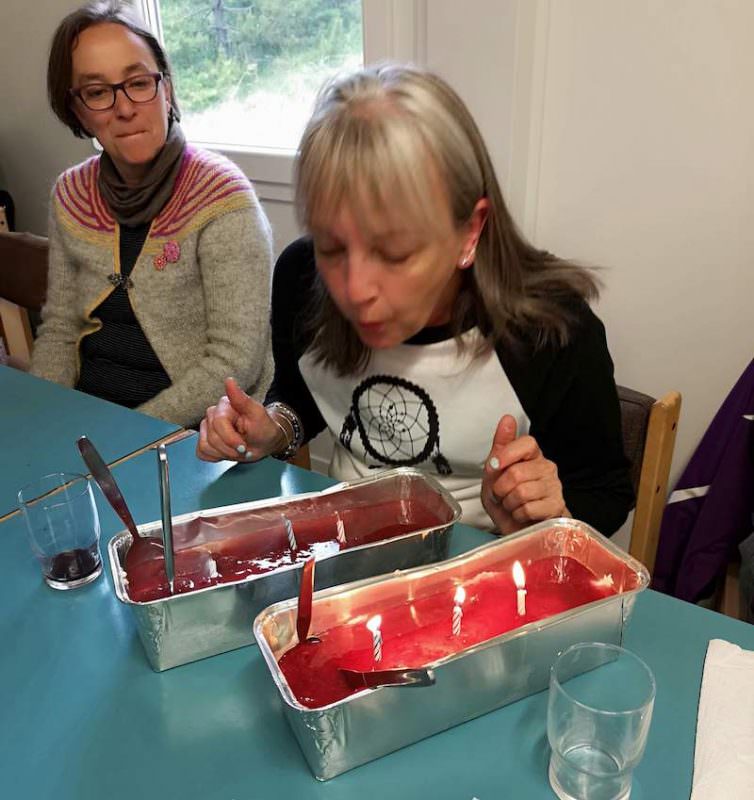 We had a birthday girl (and the B.E.S.T skýr cake ever!) (and a Lopi affection sweater on the right)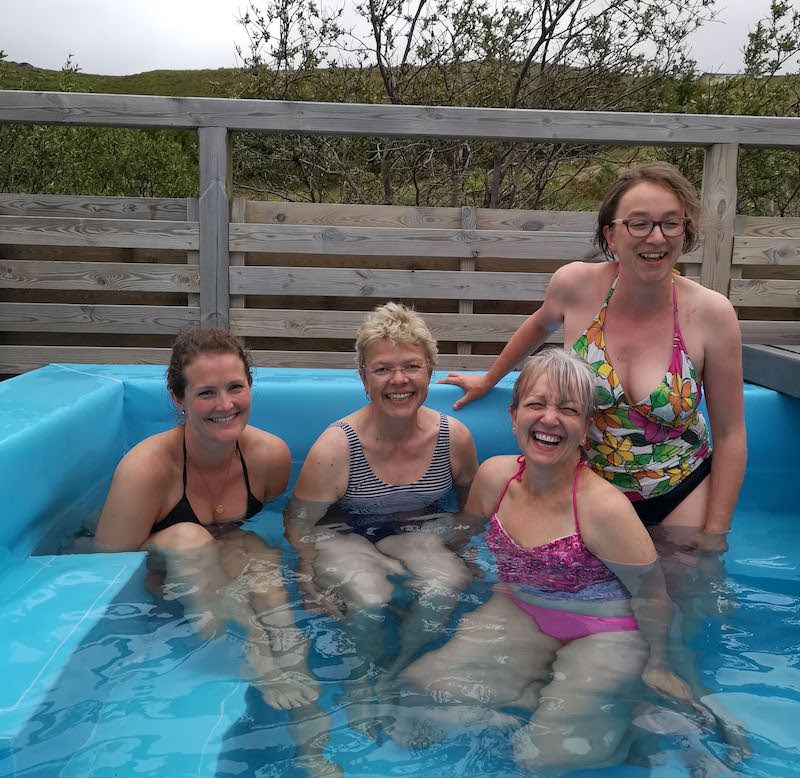 Closet with a view!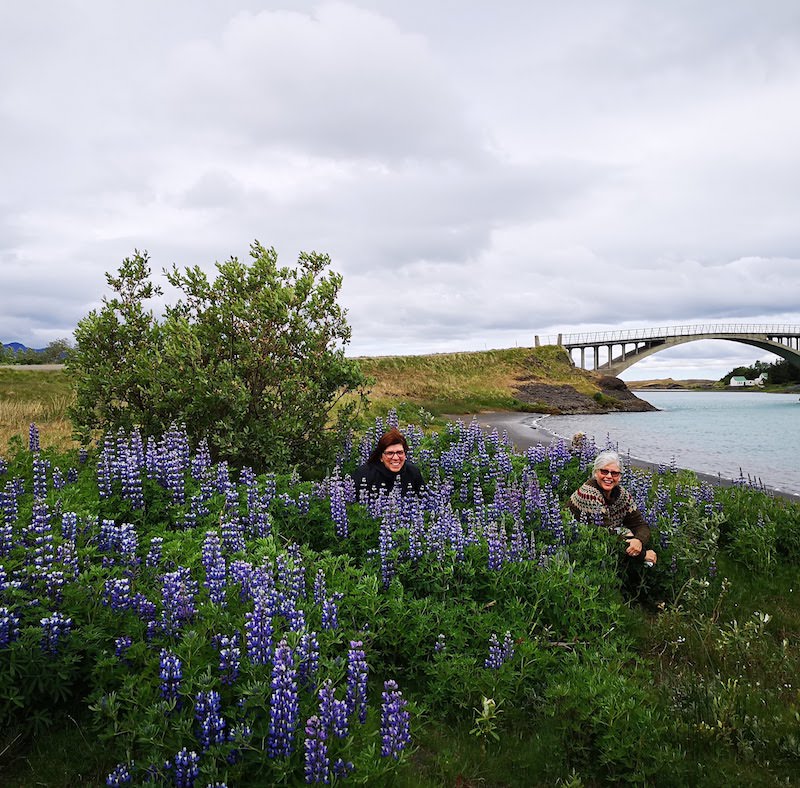 Thank you so much all of you for this fabulous week! Can't wait to see all your finished mittens and what you're going to do with ALL this yarn you bought!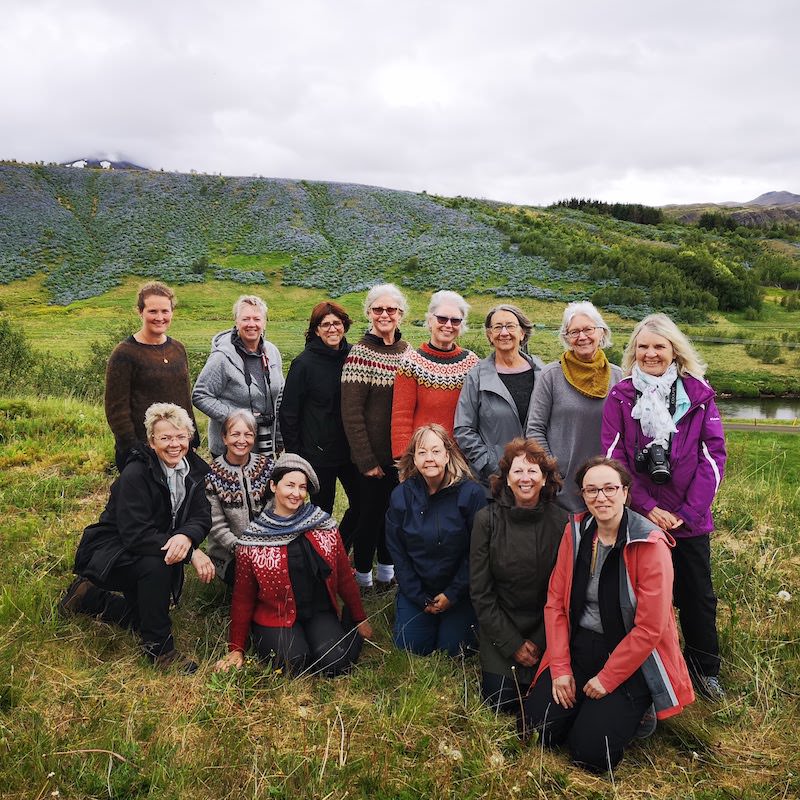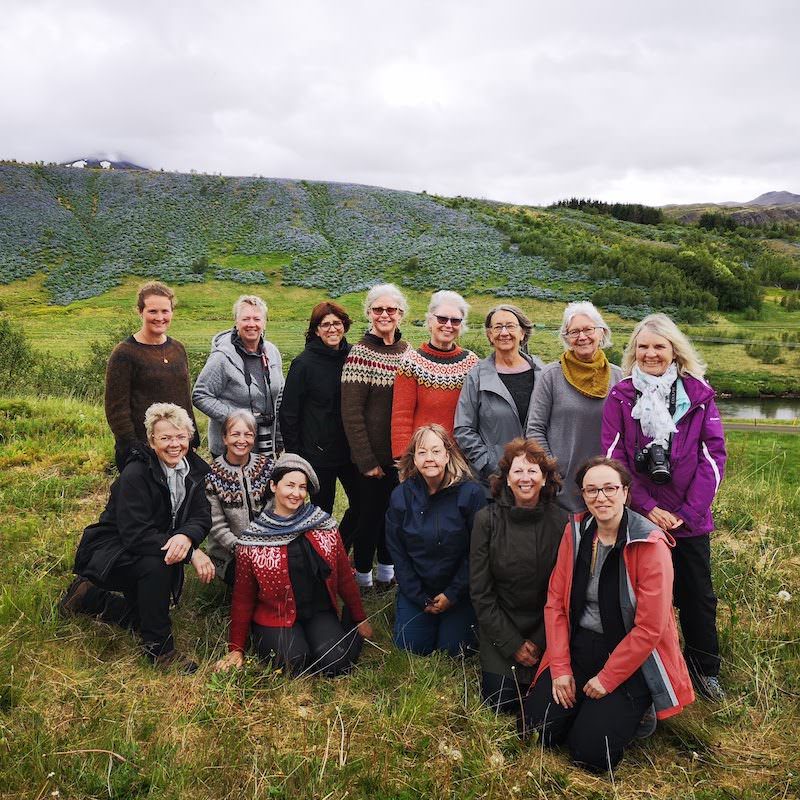 Links