Nostalgie
I'm browsing through my pictures to illustrate the knitting tours for next year. So many wonderful souvenirs of trekking I've been guiding in Iceland. Can't help but sharing some with you.
Je cherche parmi mes photos de quoi illustrer les voyages de tricot pour l'année prochaine. Que d'excellents souvenirs des trekks que j'ai guidés en Islande… Je ne peux pas m'empêcher d'en partager quelques uns avec vous.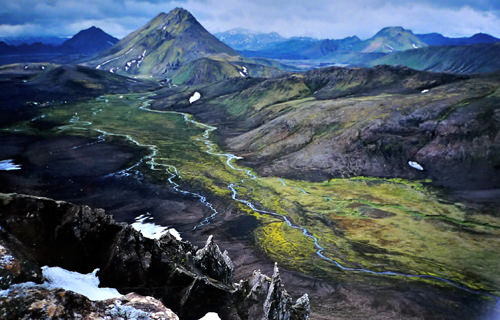 Wonderful view – Une vue suberbe d'un sommet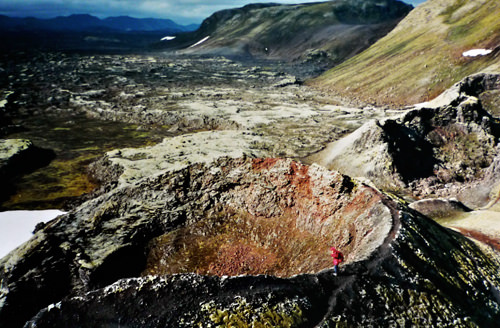 A crater or a pseudo-crater? – Un cratère ou un pseudo-cratère?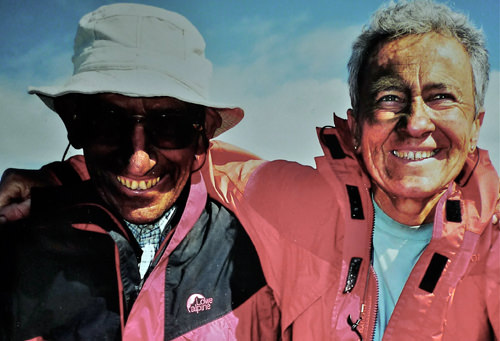 After a sand storm… – Après une tempête de sable…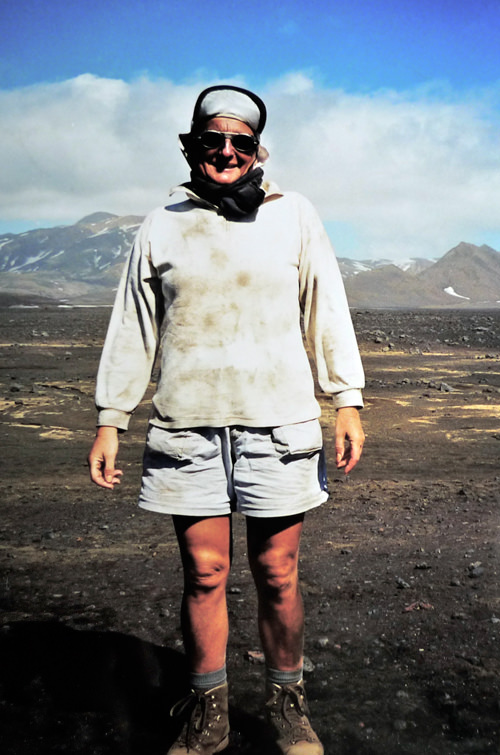 The sand is black, yes… – Oui, le sable est noir…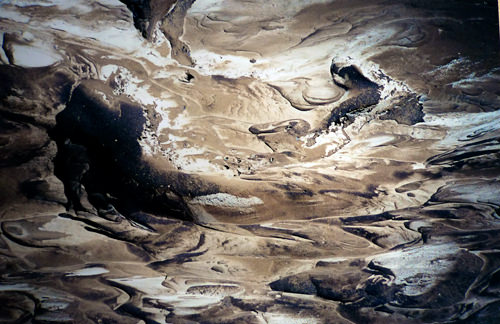 The sand – Le sable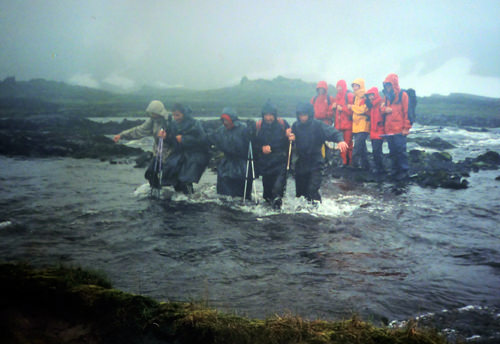 After 2 days constant rain, unusually heavy, we cross what should have been a tiny little strain – Après 2 jours de pluie constante, on traverse ce qui aurait dû n'être qu'un minuscule ruisseau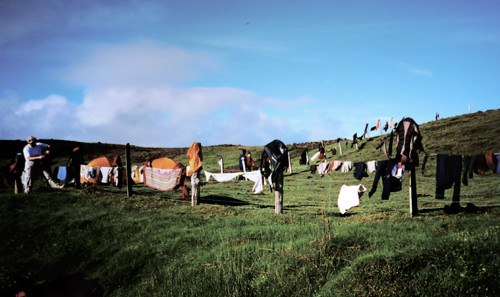 After the rain comes the sun that dries everything! – Après la pluie, le beau temps et tout sèche!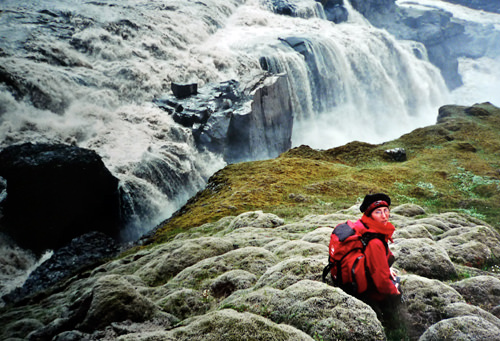 With all that water, the waterfall is even mor beautiful – Avec toute cette eau, la cascade n'en est que plus belle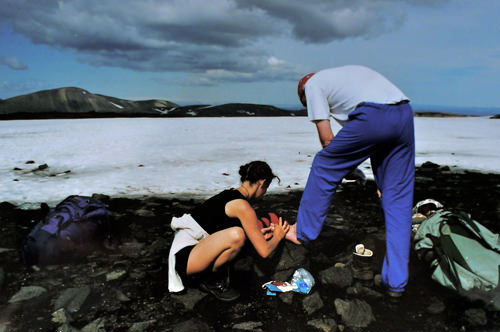 I also play the nurse! – Je joue à l'infirmière aussi!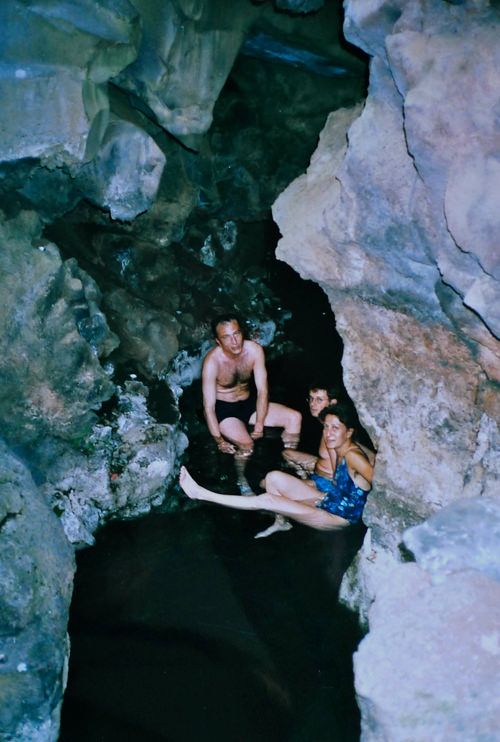 Bathing in a crack : the water is 107°F ! – On se baigne dans une faille: l'eau est à 42°C!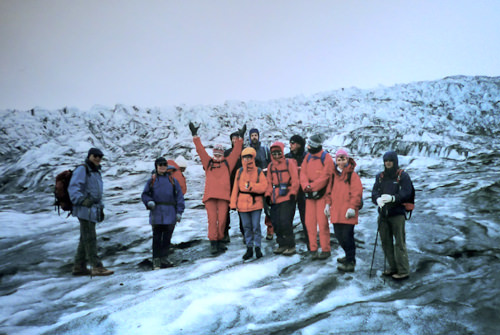 Walking on ice – Sur un glacier
But we didn't knit…
Mais on n'a pas tricoté …