Shame on me, my youngest daughter had never seen the famous Golden circle, at least not at an age she could remember it… The circumstances being what they are because of the covid-19, we took advantage of it and decided to drive the circle and visit those highly touristic places in Iceland, now mainly deserted. What a luxury!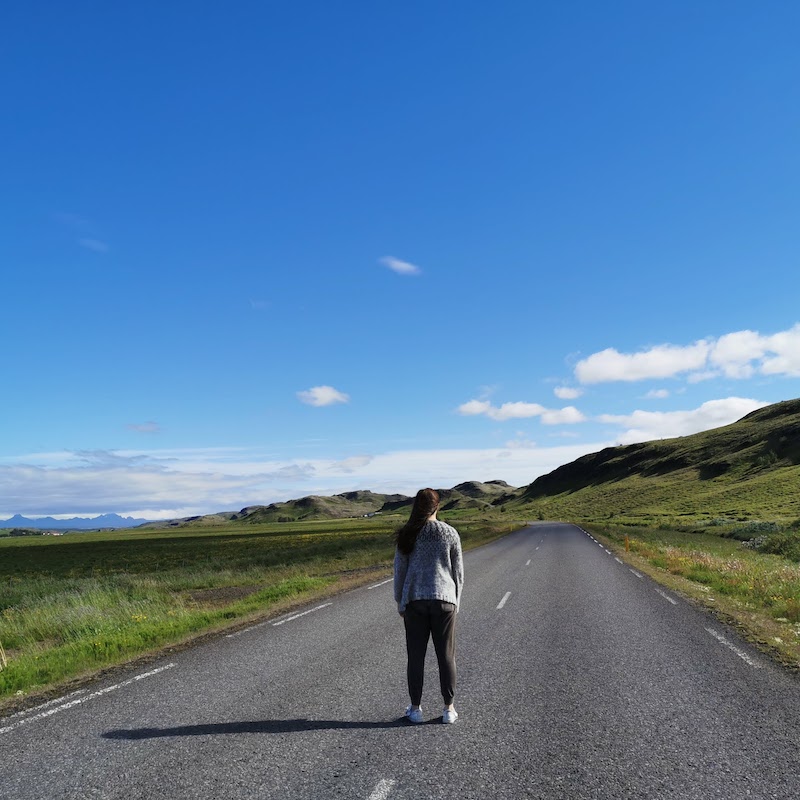 We did all the touristic things starting at Þingvellir, where the tectonic plates meet and the place of the old parliament. There we took a breathtaking snorkelling tour in Silfra, the purest and clearest water in the world. What a magical underwater fantasy in the crack between the two continents!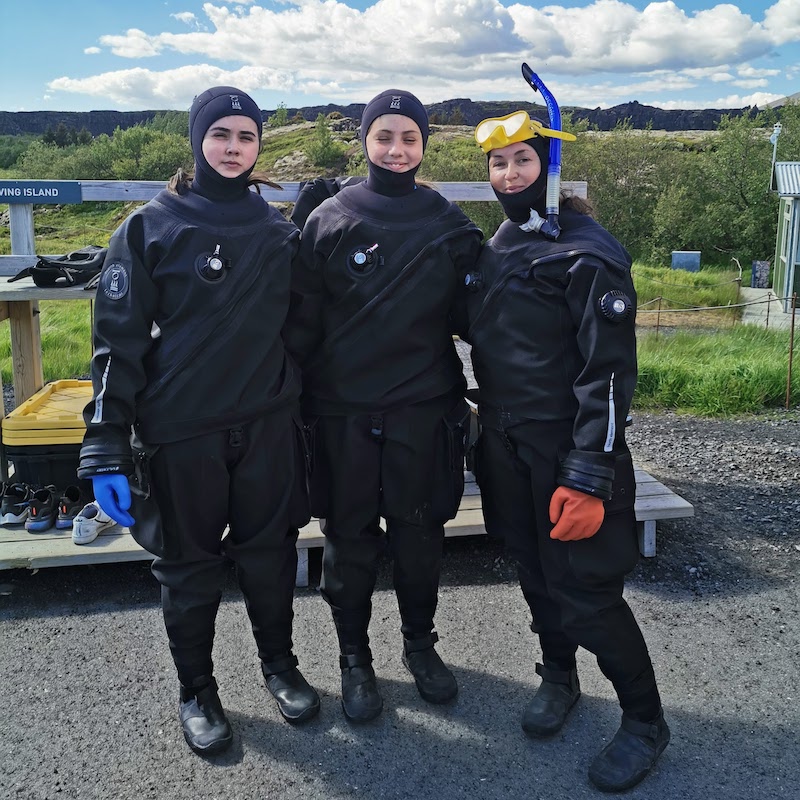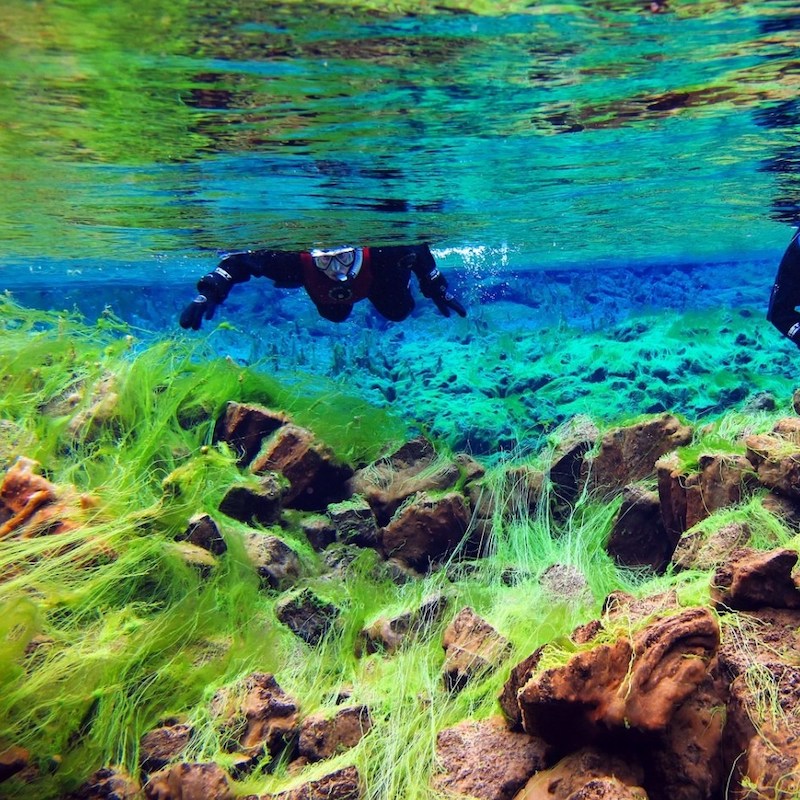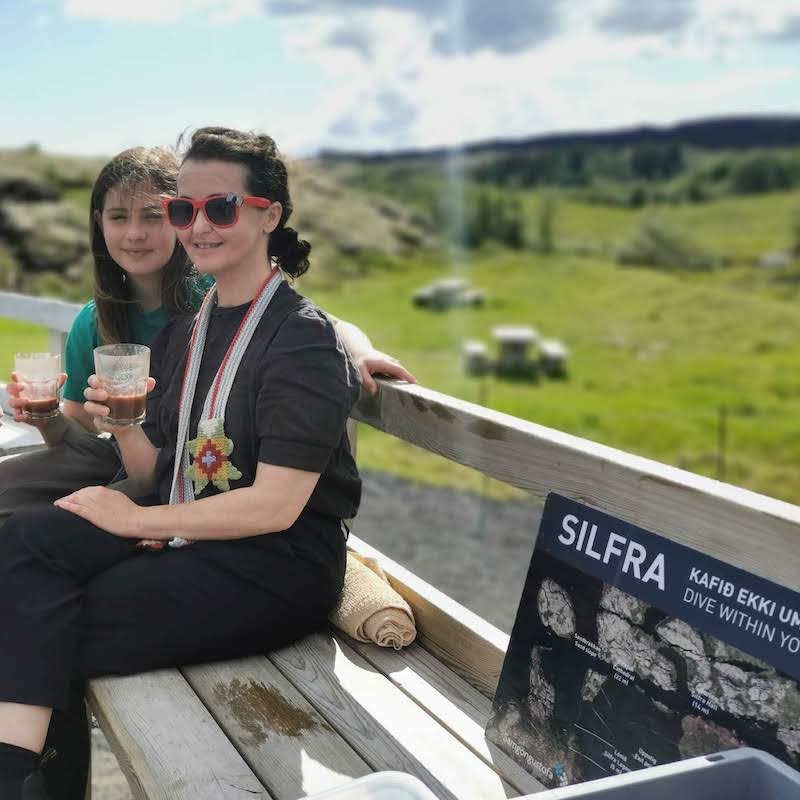 We had Gulfoss waterfall for ourselves…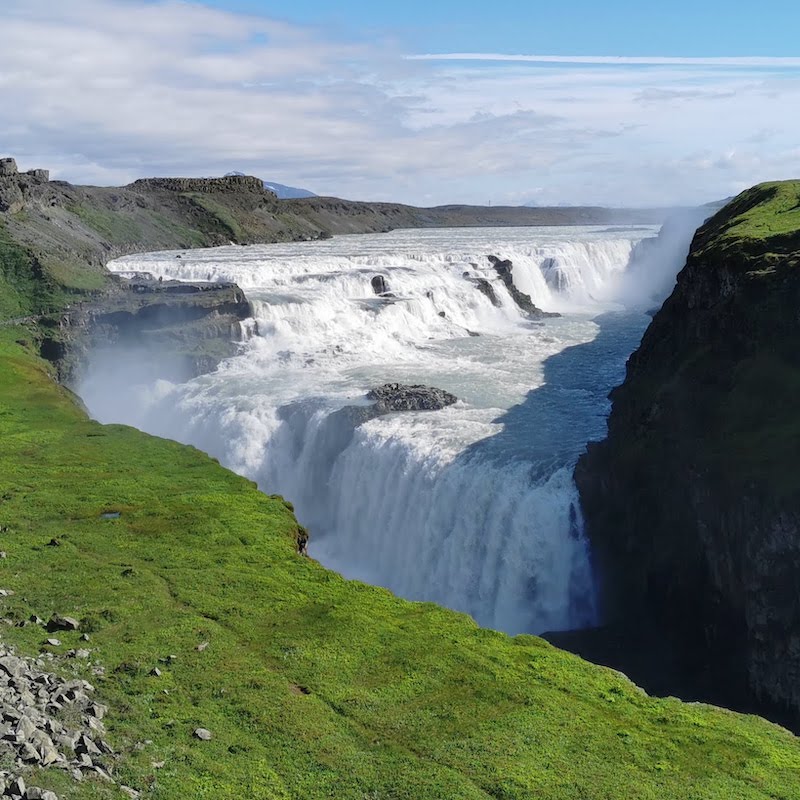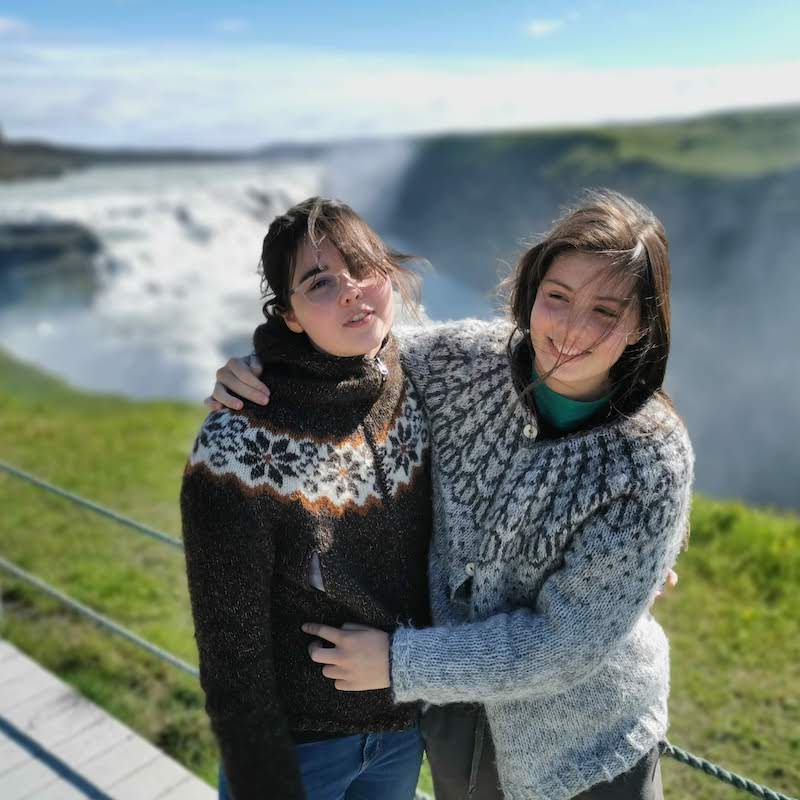 Don´t believe me? Watch: we´re alone!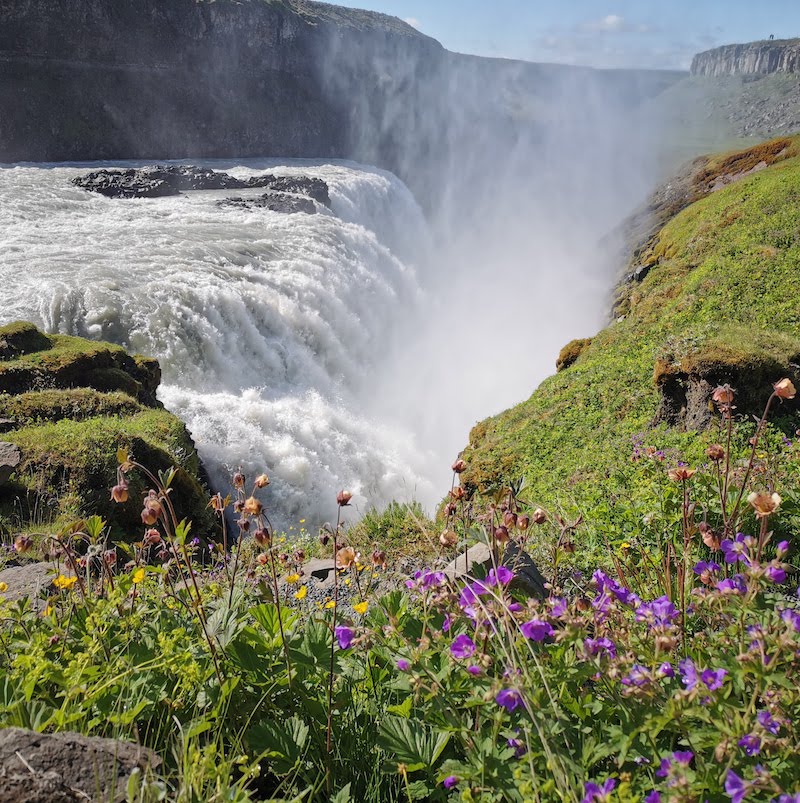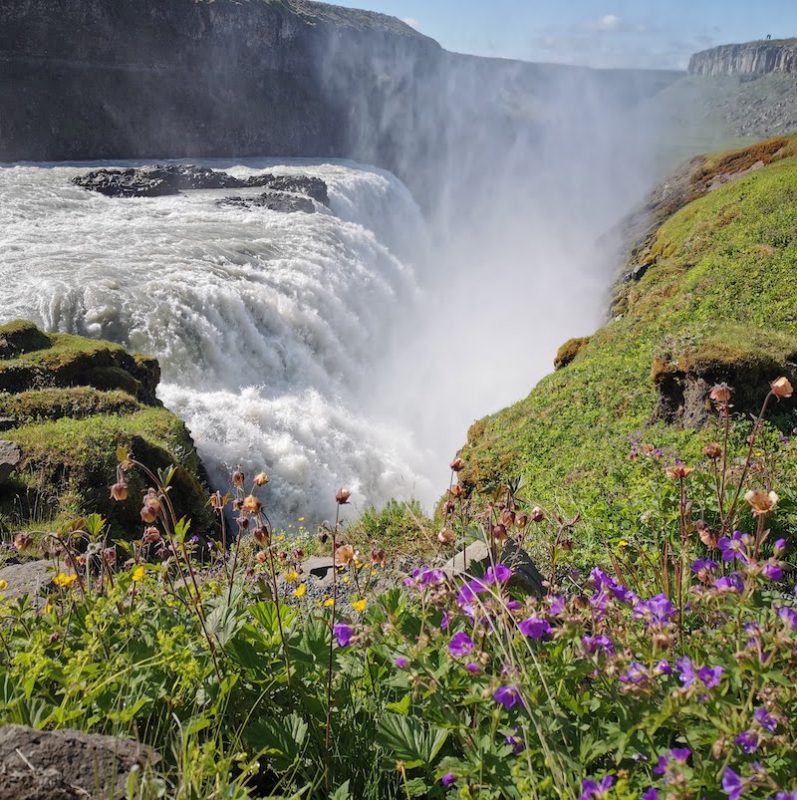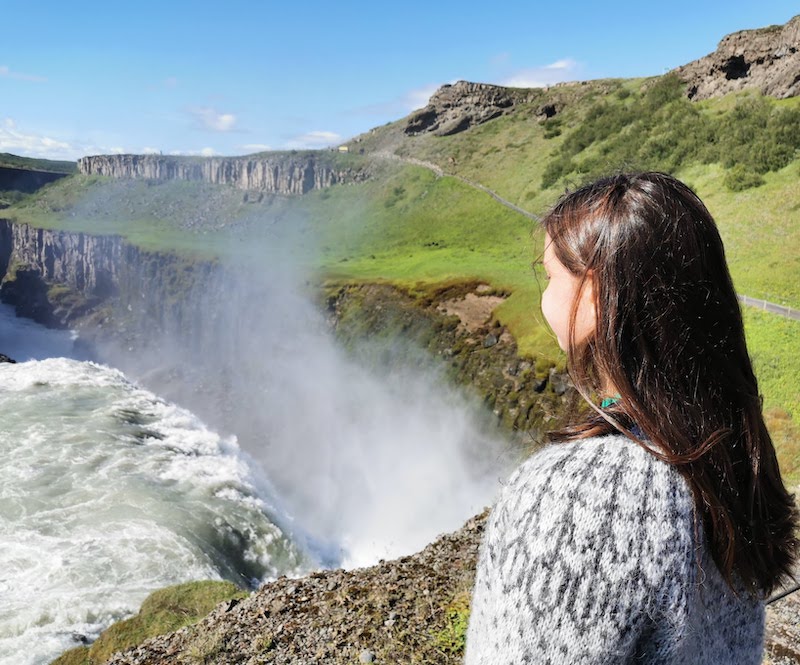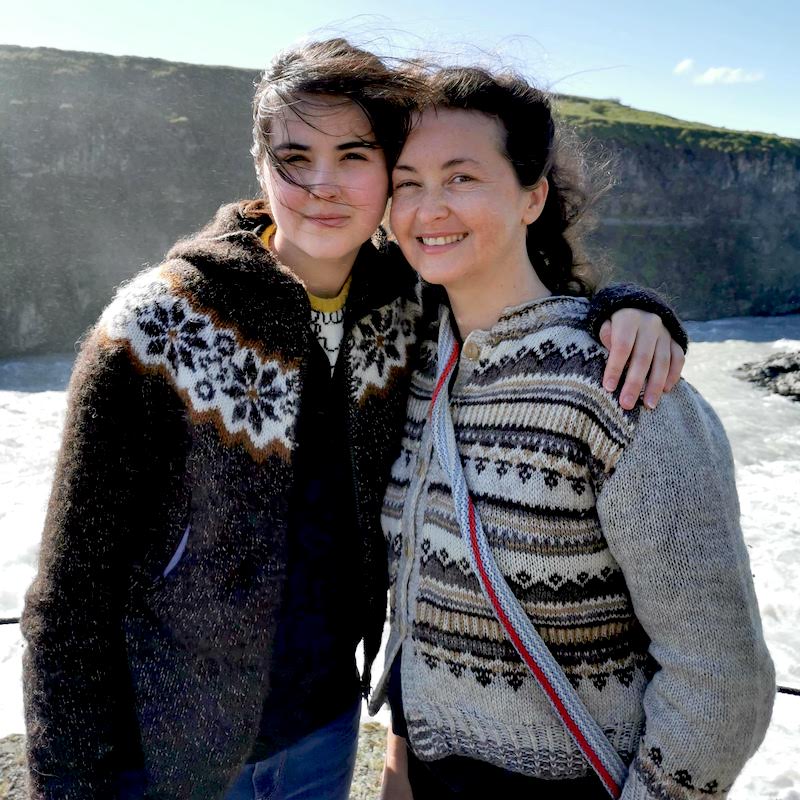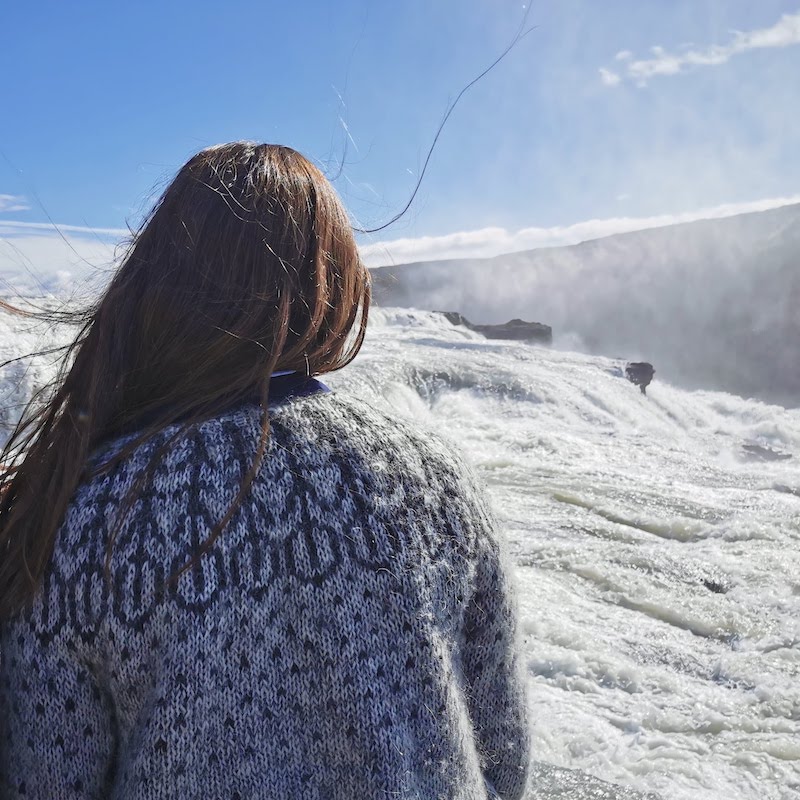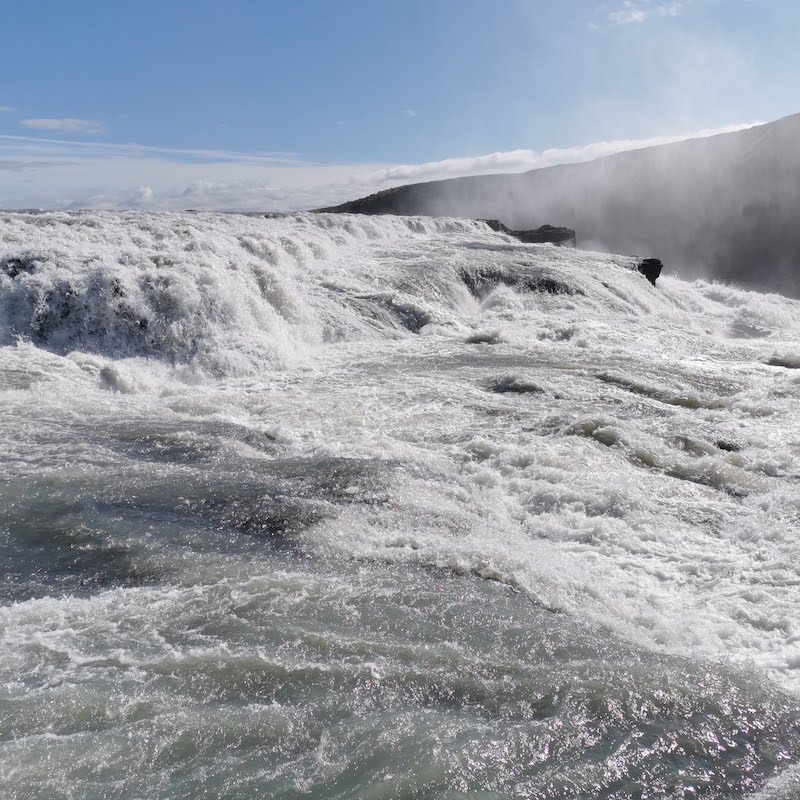 Geysir was also mostly empty and we walked around the whole area!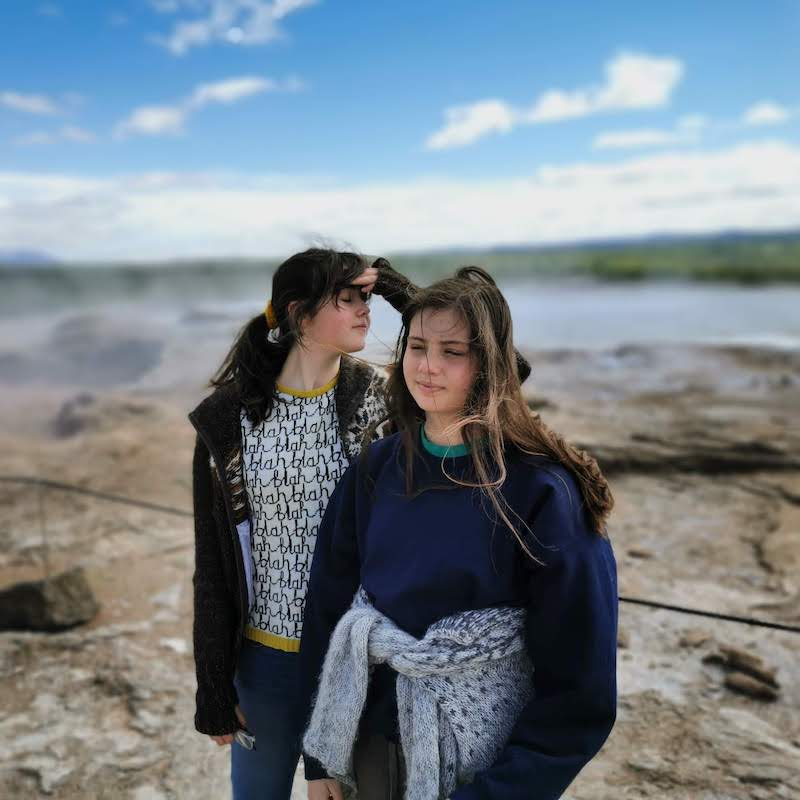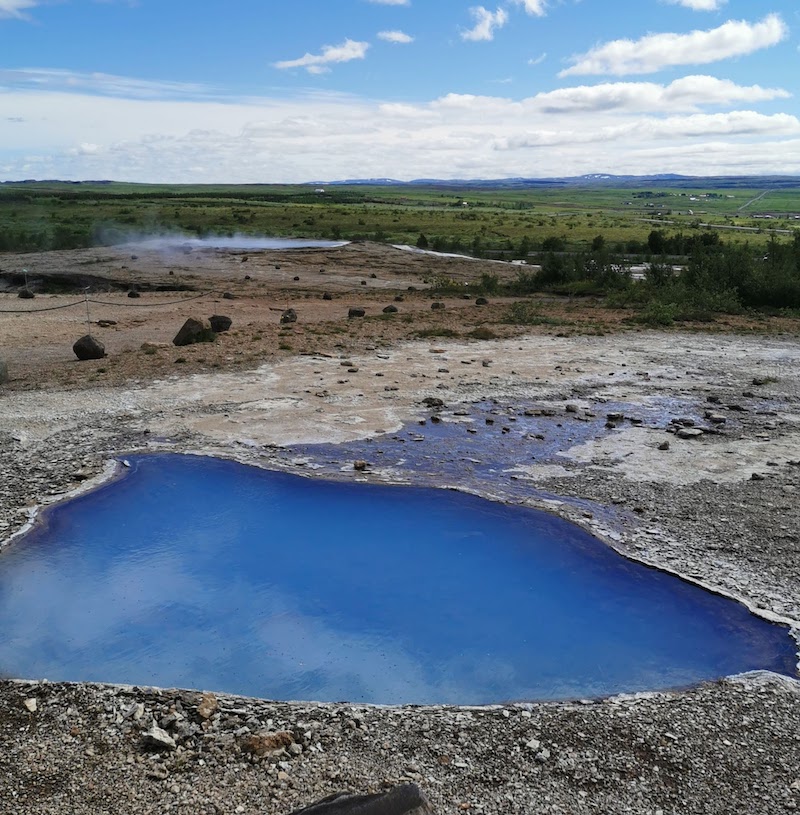 The Strokkur geyser never disappoints!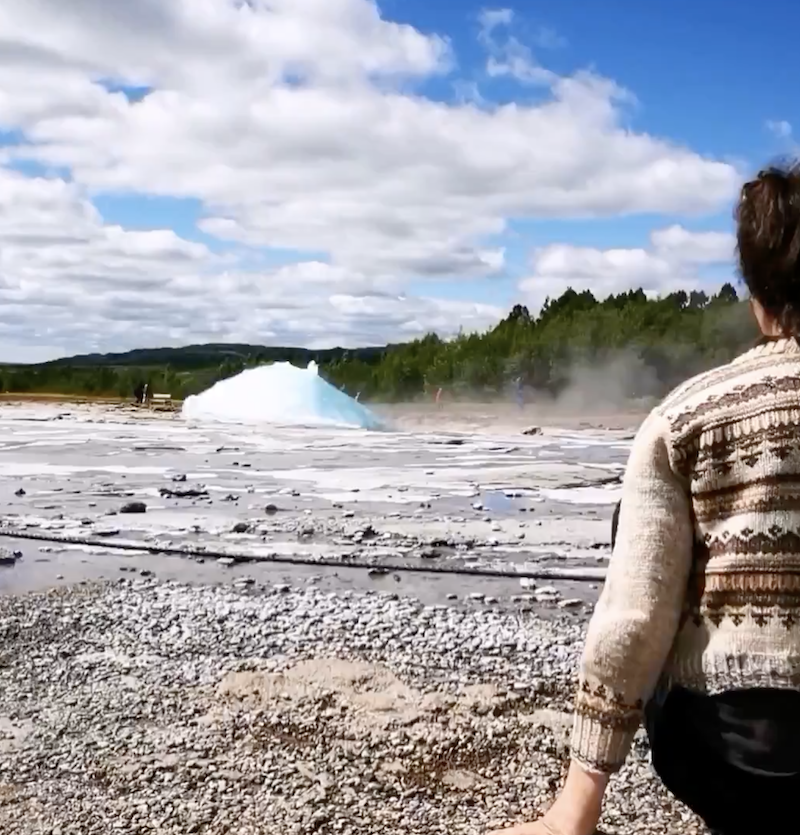 Here is a little video but do excuse in advance my daughter´s language! All her mum to blame… 😉
I had never seen it from the top and so many flowers!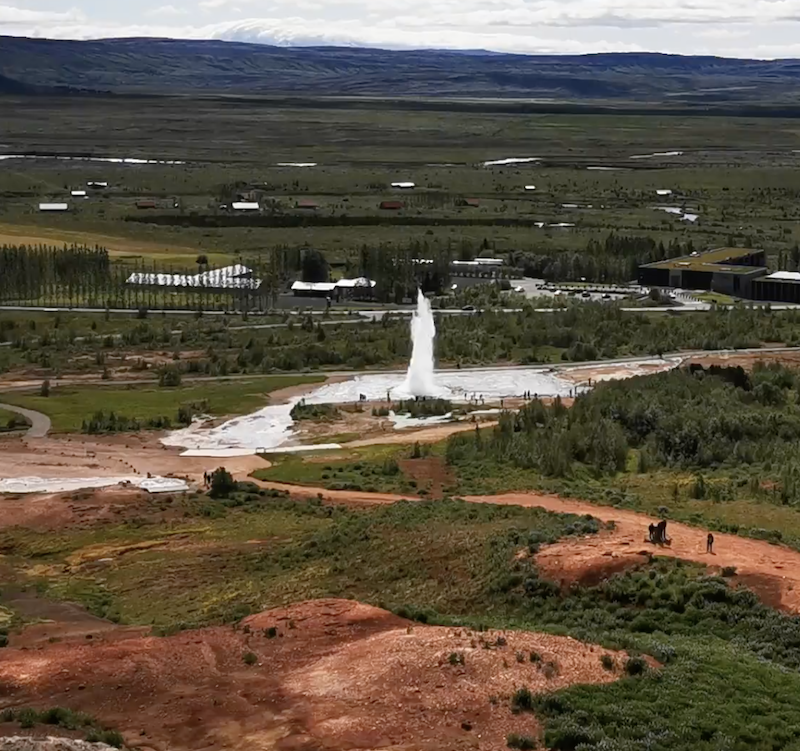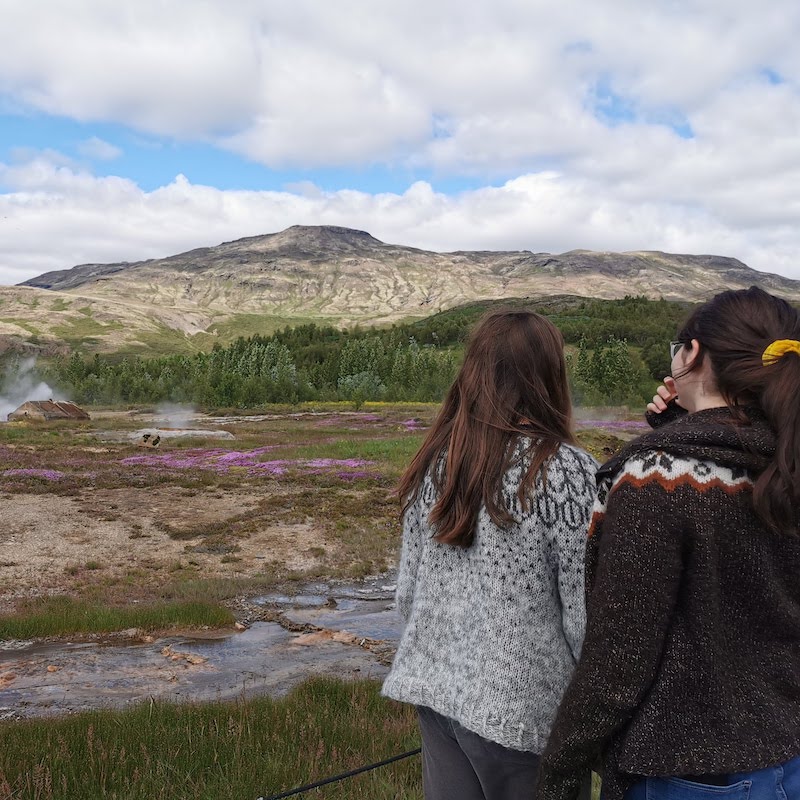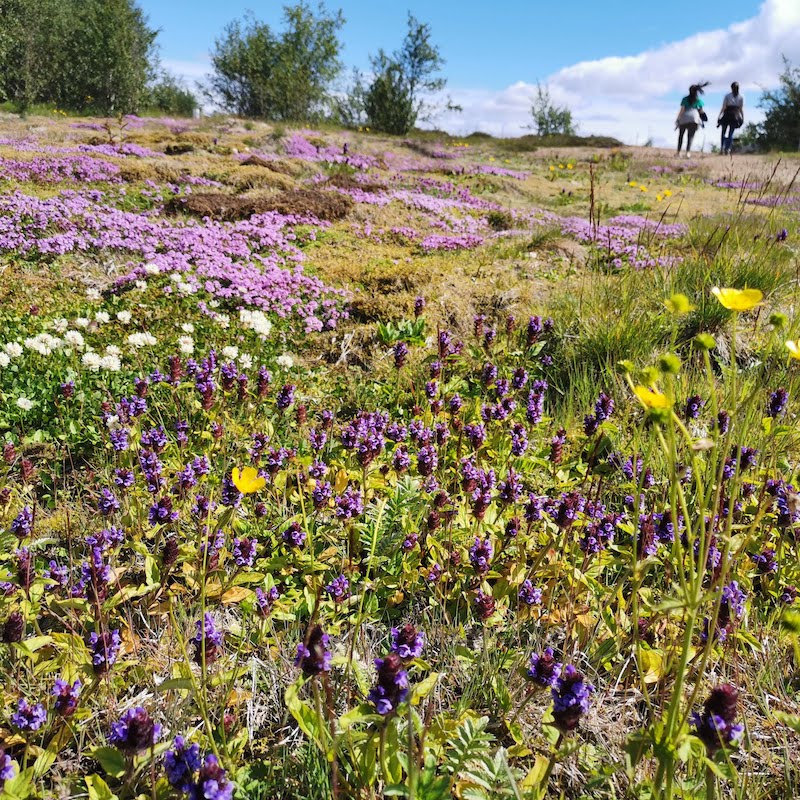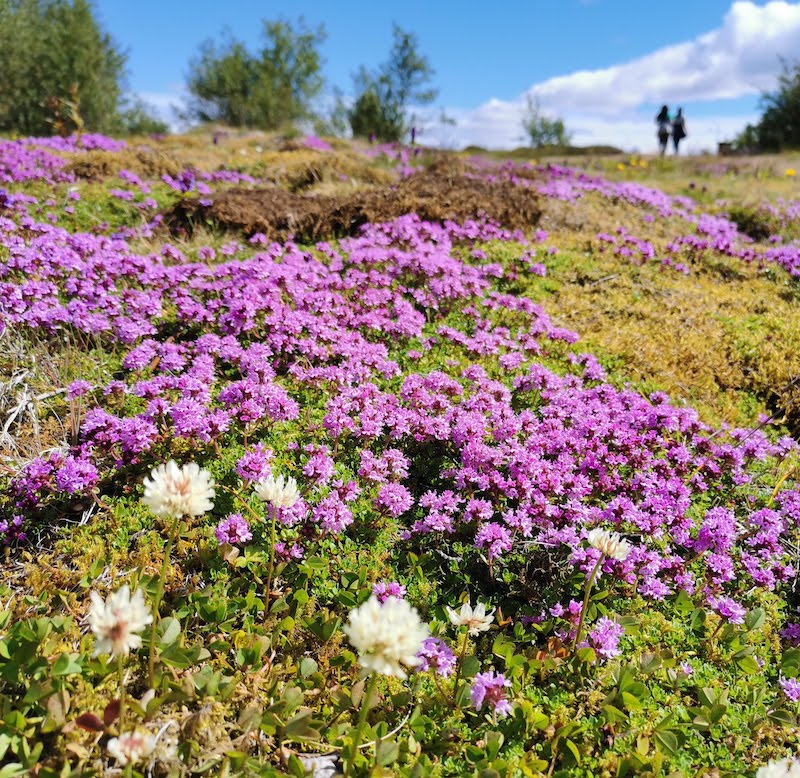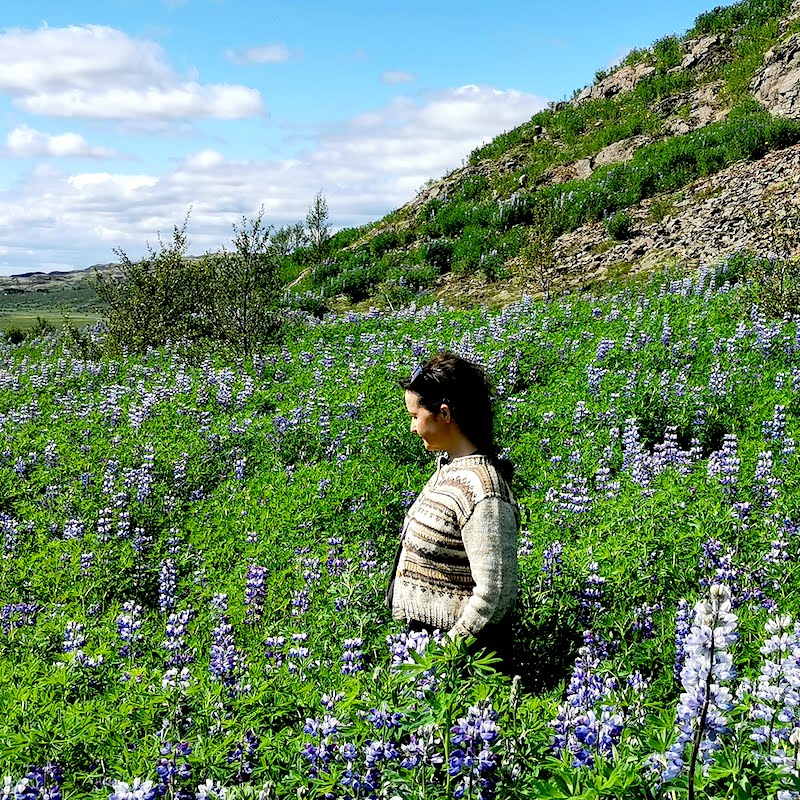 We had lunch in Friðheimar green house, among the tomatoes…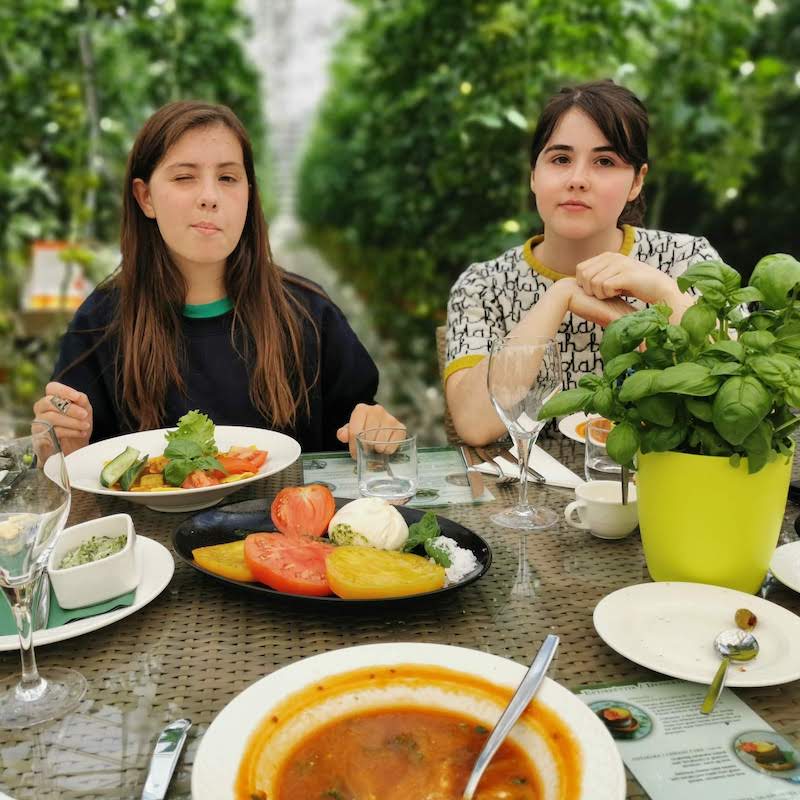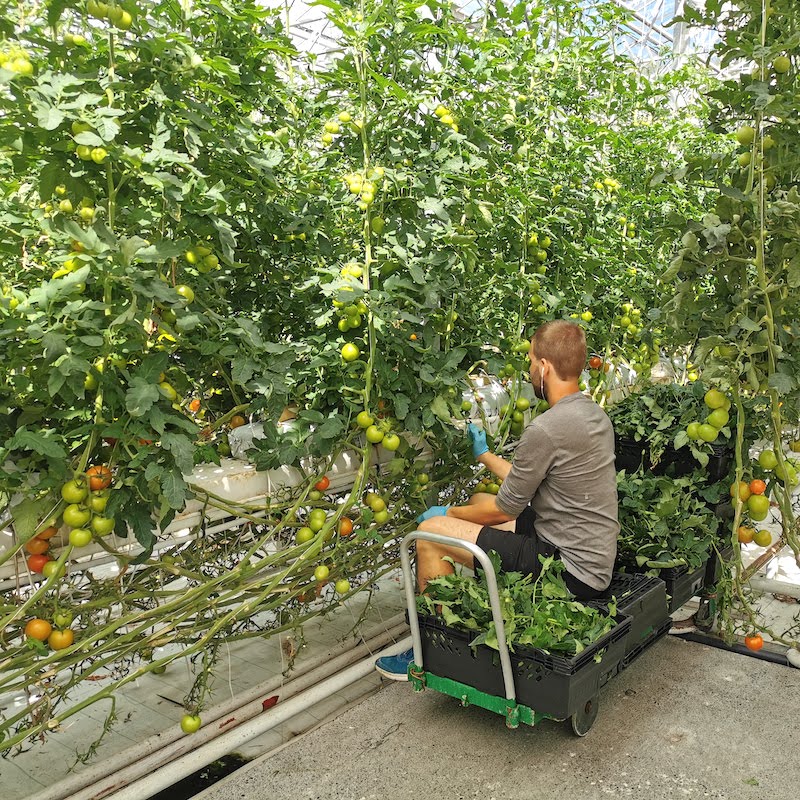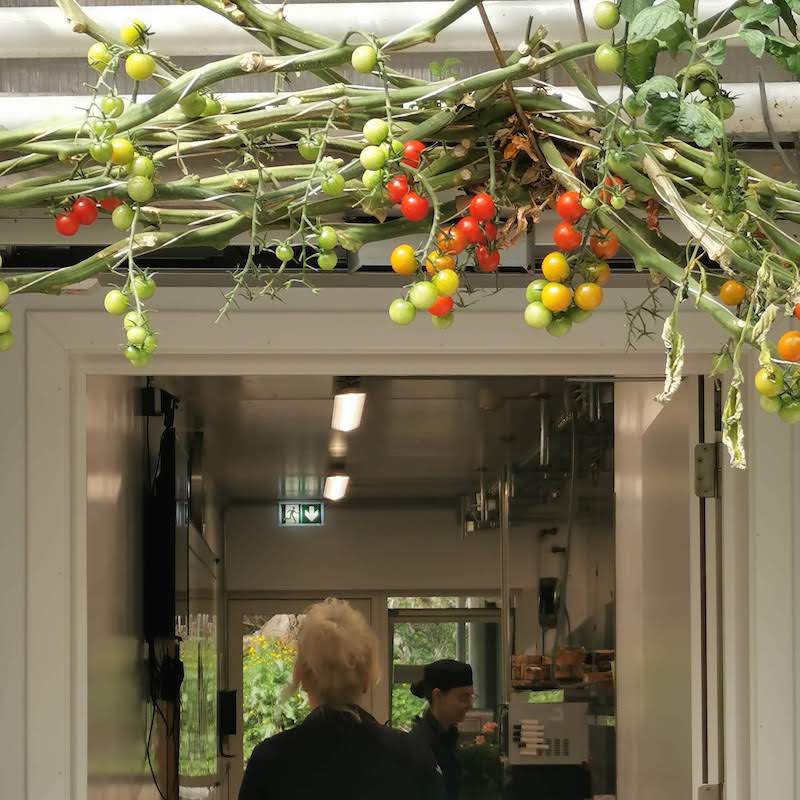 Had a bath in a natural geothermal pool…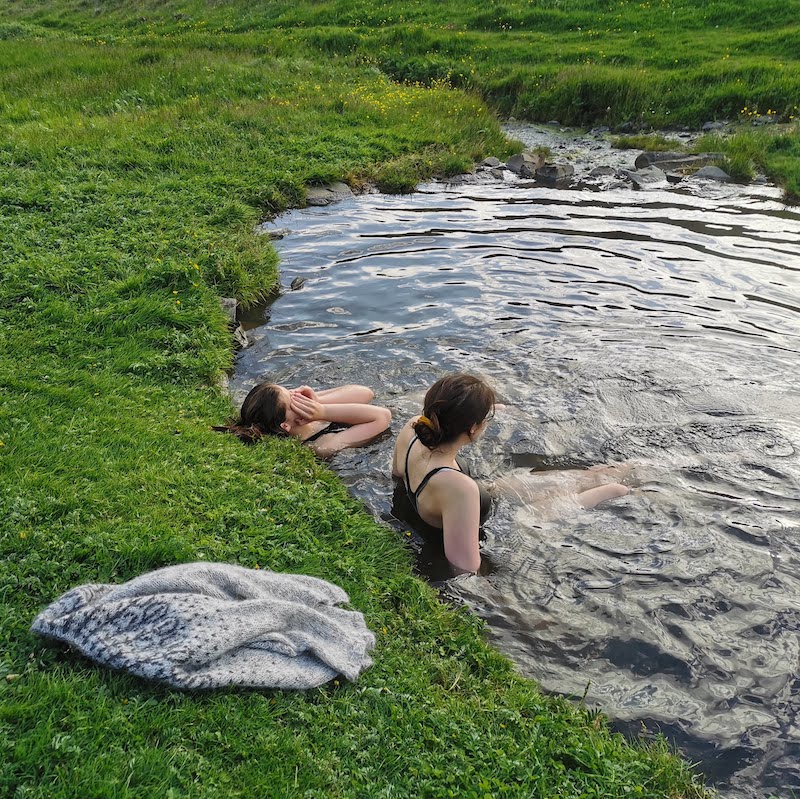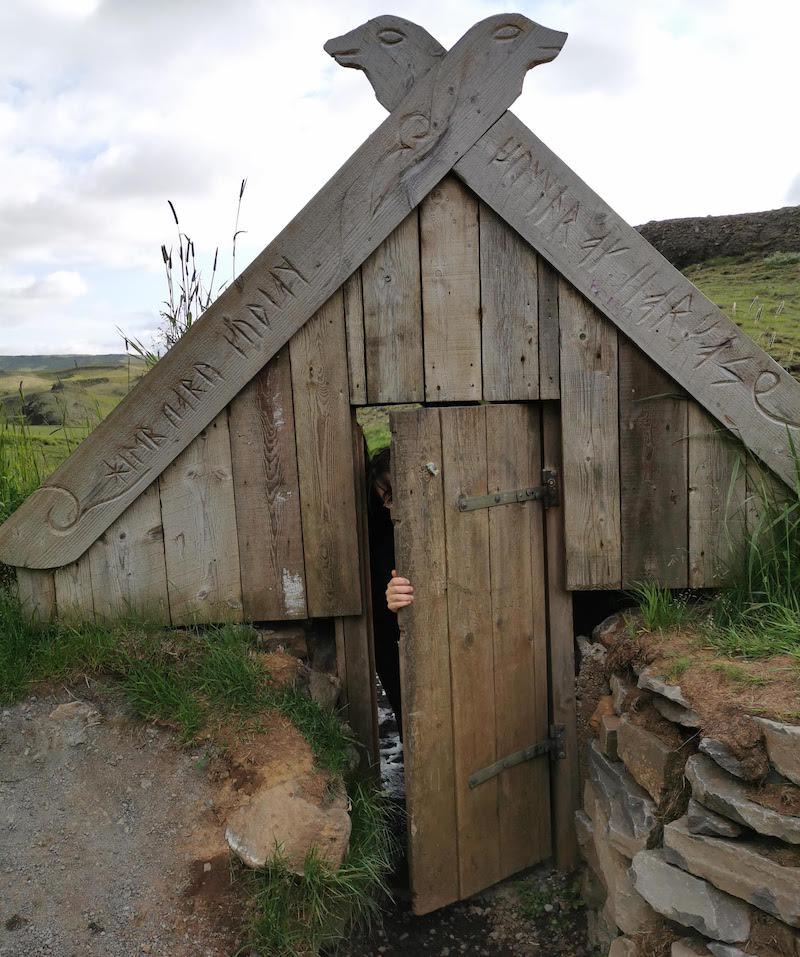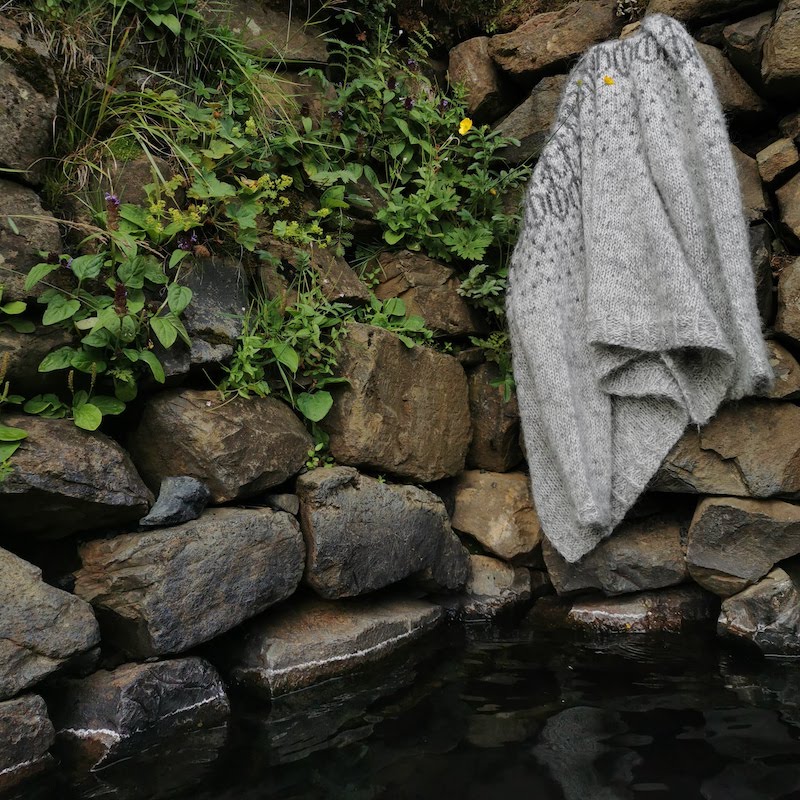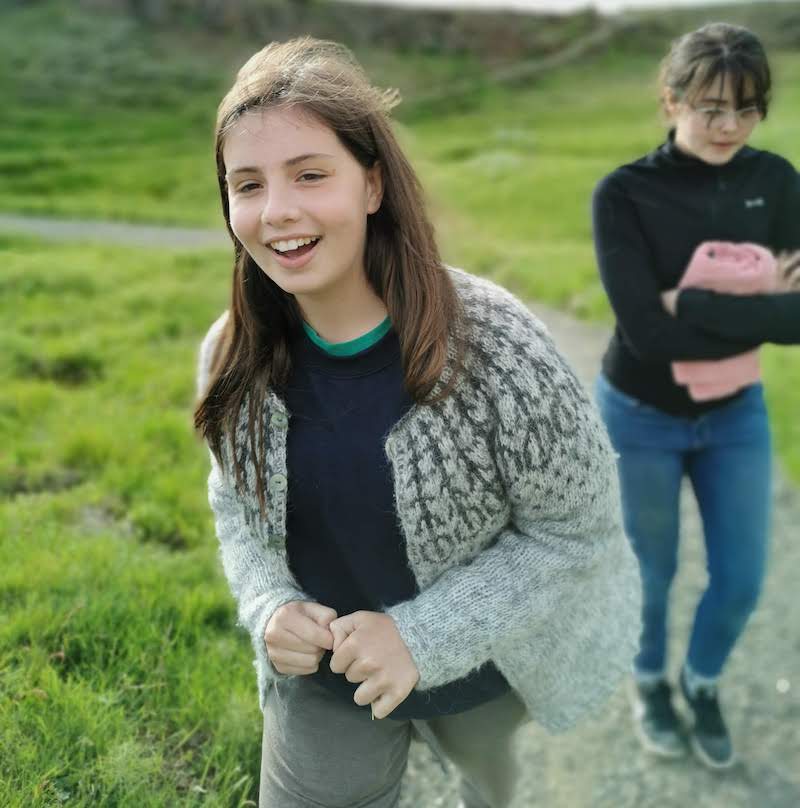 … took a swim in the Laugarvatn lake and ended at Fontana spa!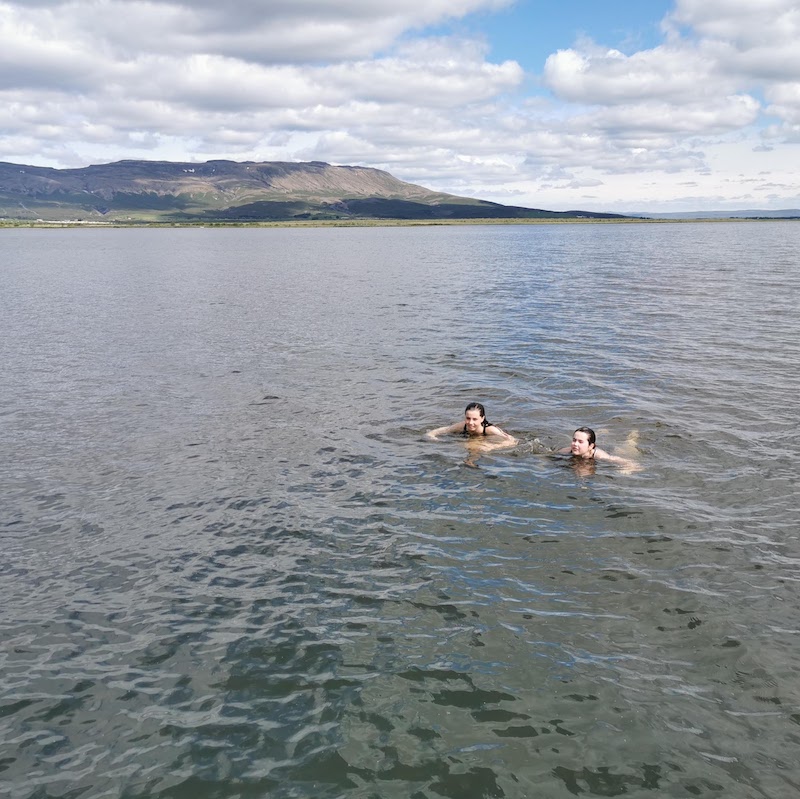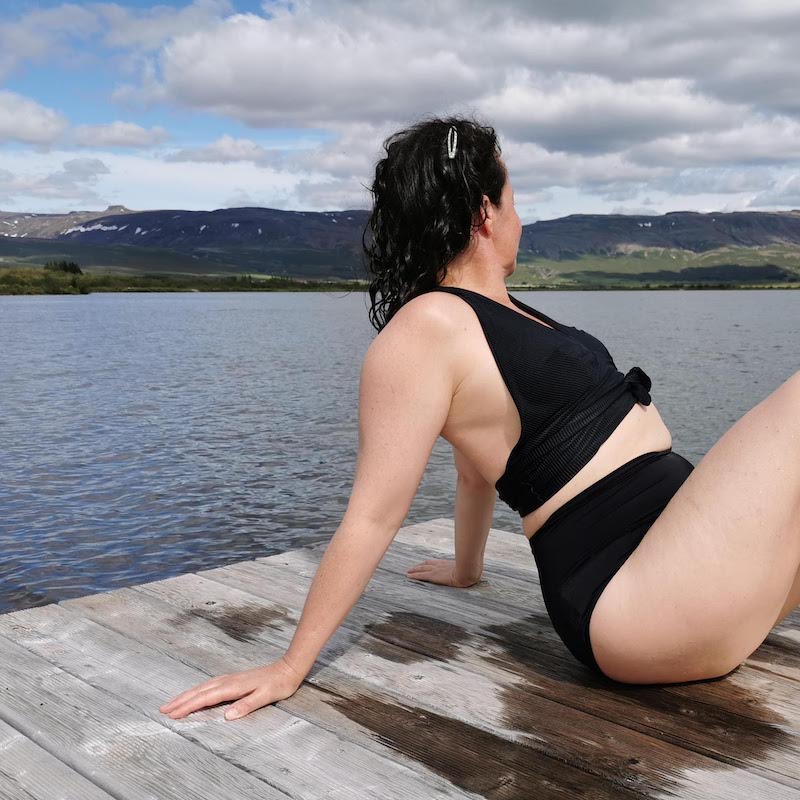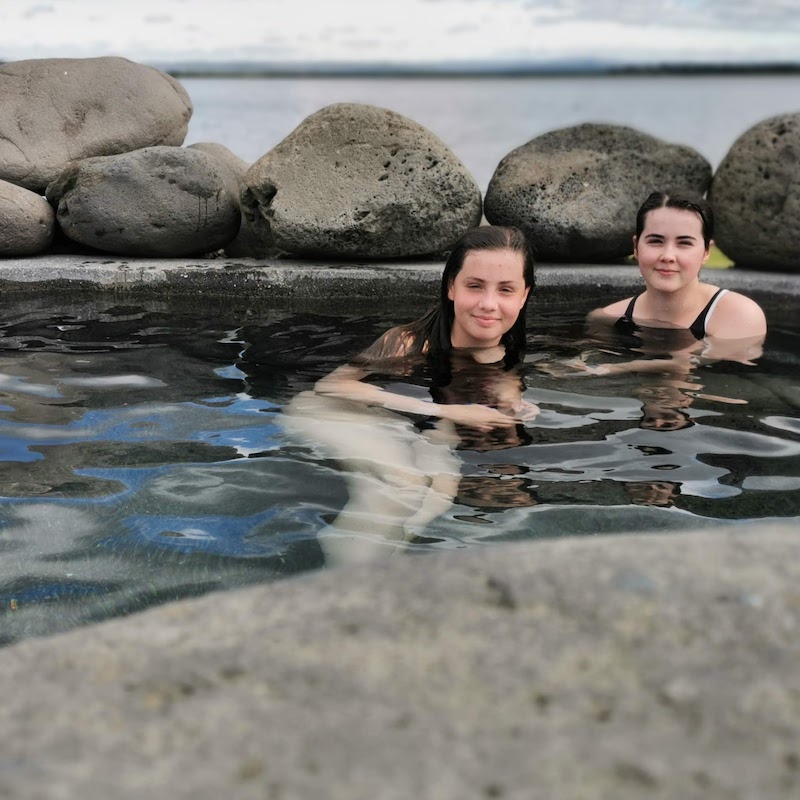 What a day!
Featured handknits
I´m wearing a vintage sweater: I will tell you more about it and publish the pattern, called Nuna, next month!
Also pictured is my narrow scarf with roses, a pattern from my book about Icelandic intarsia and an accessory I wear when it´s too hot for a sweater, even in Iceland!