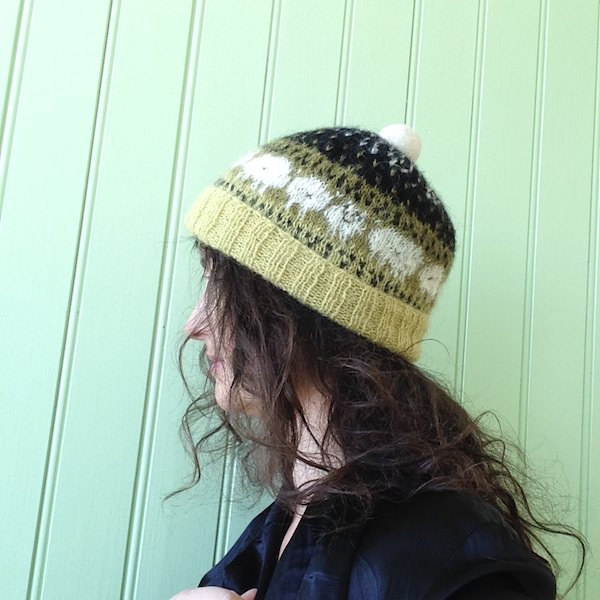 It's summer time in Iceland, there is still a bit of snow at the top of the mountains. The Icelandic sheep are grazing freely and heading to the highlands. As soon as you try to approach them, they turn their back on you and run away. All except one little lamb because its mum is on the other side of the road…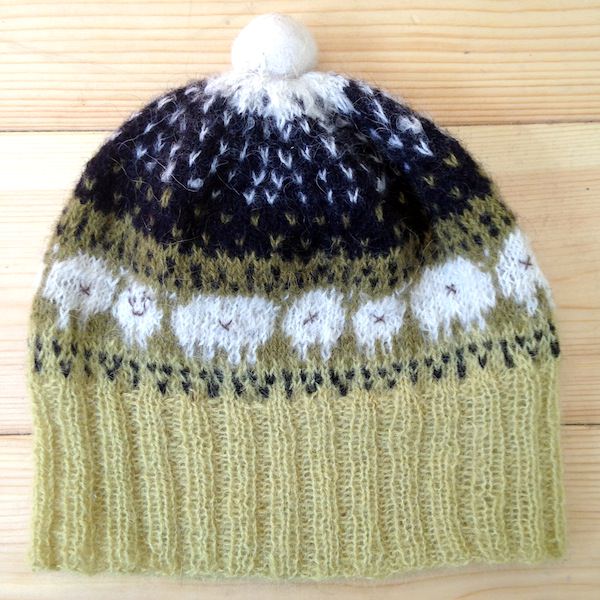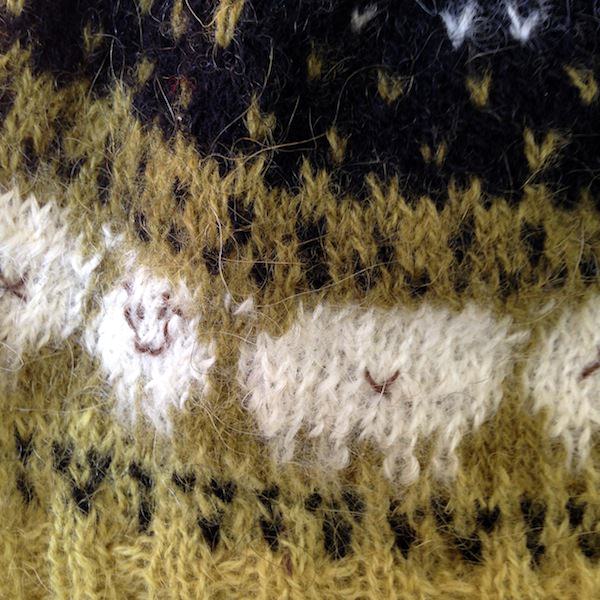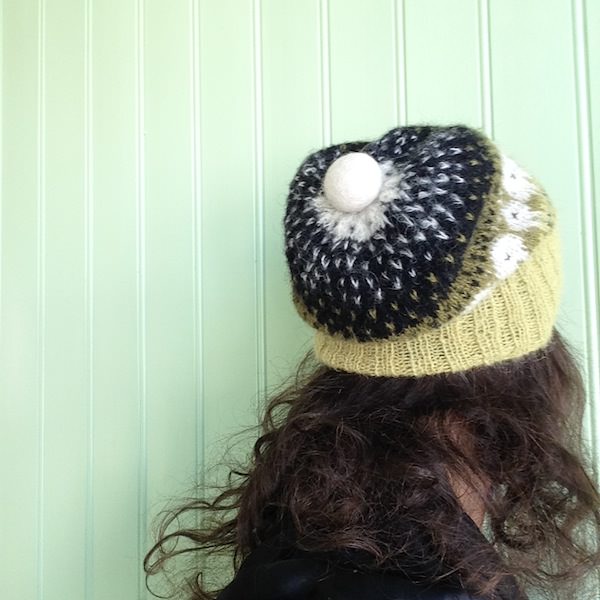 It's winter time in Iceland, there is very little light at this time of the year. Snow comes and goes and the night is dark blue. The Icelandic sheep are going to rob a bank: they have hidden their horns and covered their face with a black tie. They are wearing black socks because they are fans of the French band "Les chaussettes noires".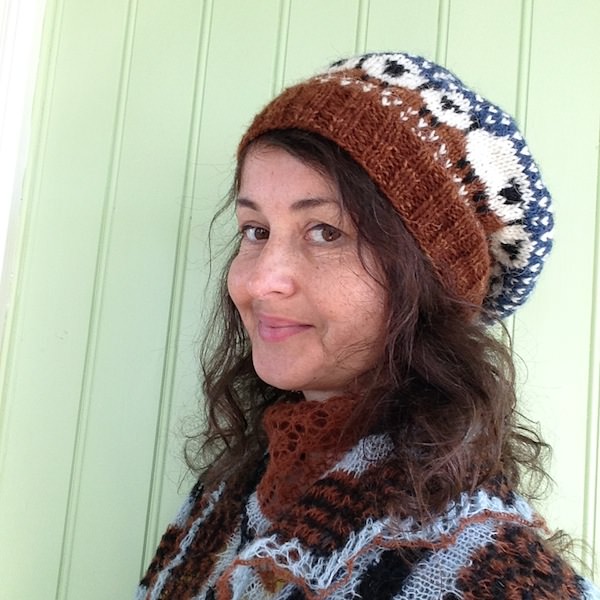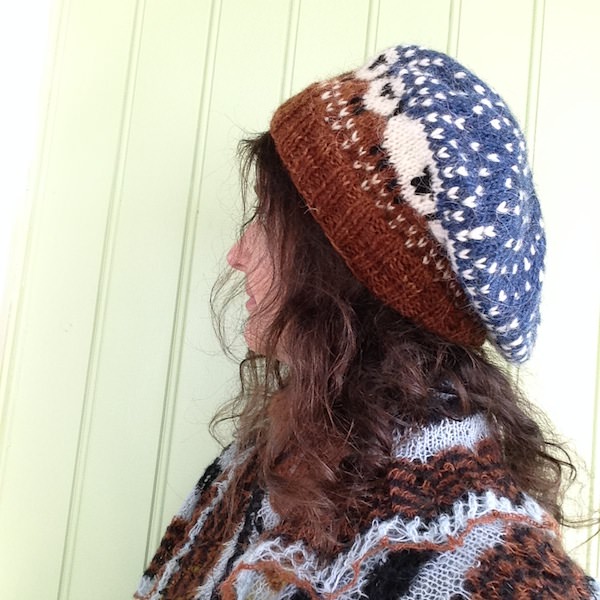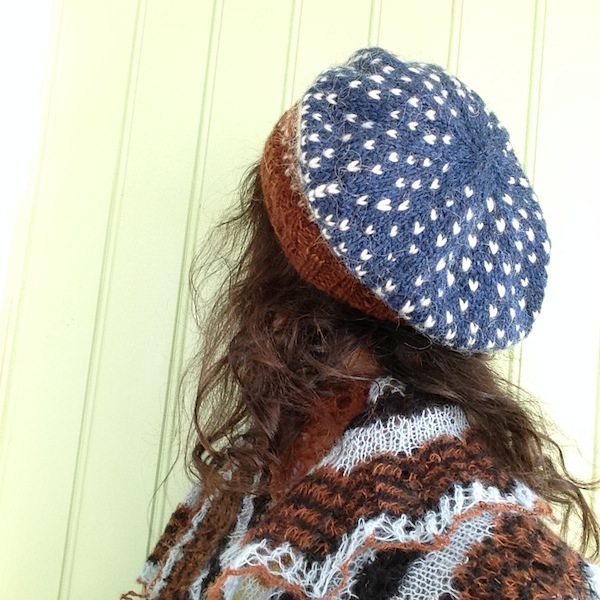 As you can tell, I'm crazy overly excited to be heading to Shetland this autumn for the annual Wool Week (I'll tell you more about it later)! Like many other knitters, I'm preparing my trip by knitting myself a Baa-ble hat, a cute free pattern designed exclusively for Shetland Wool Week 2015 by talented Shetlander designer Donna Smith . You can download your free copy here.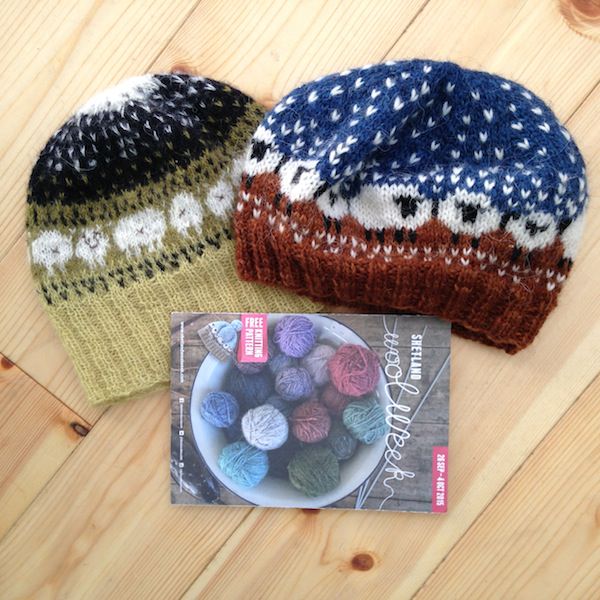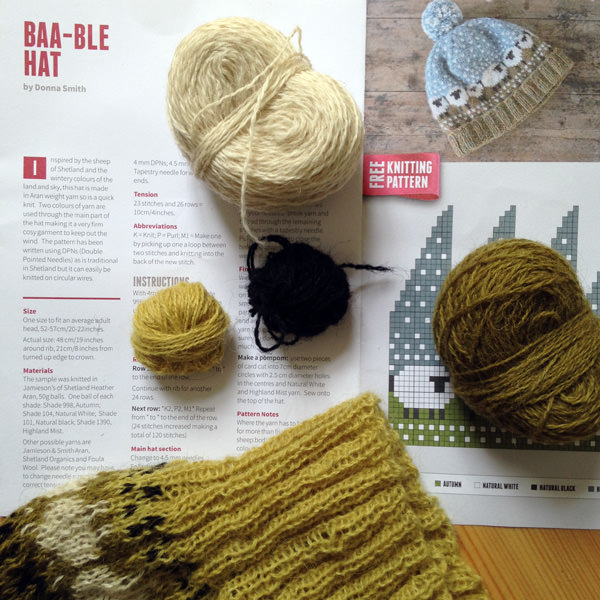 I knitted the first hat with my Icelandic Grýla yarn which is a much finer yarn than the one the pattern calls for, Jamieson and Smith's Shetland Aran worsted , so I added one repeat with 3 lambs and a few rows of mountain slope with stones. Since I wanted the sheep decorating the hat to be Icelandic, I made up a silly story to make it happen… With the brim down, it wears as a slouchy but works well as a hat with the brim up. In place of the pompom, I attached a hand-felted ball of Icelandic wool.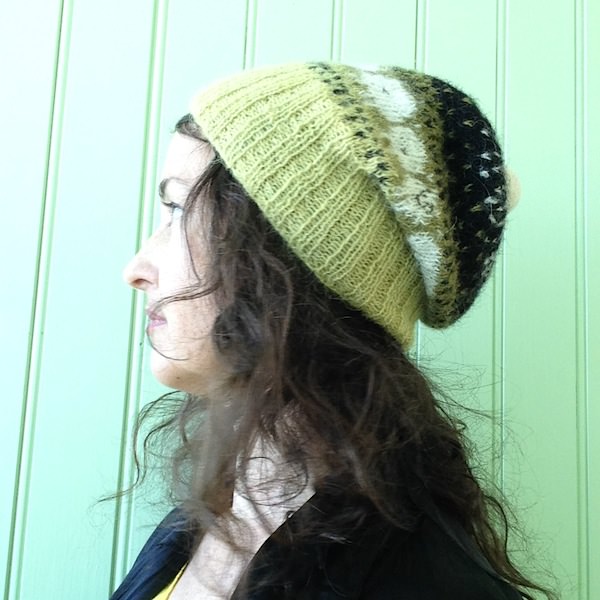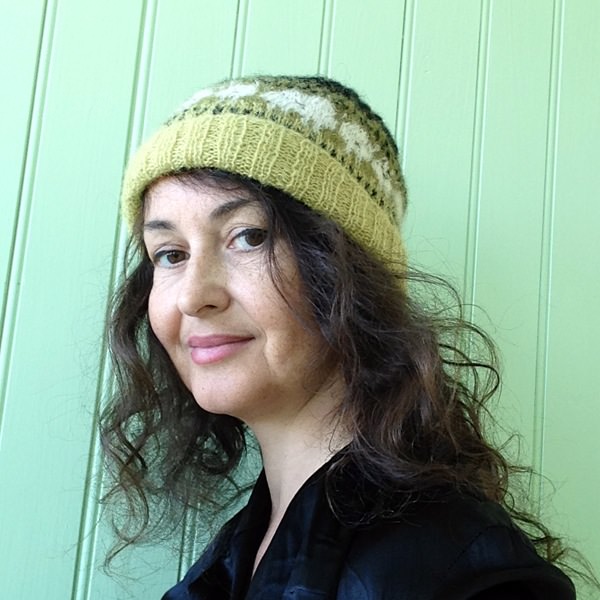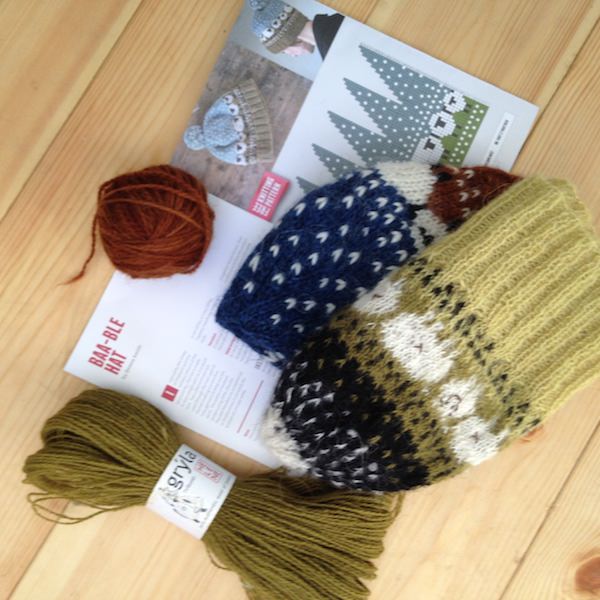 The second hat I knitted with Léttlopi and a fantastic handspun yarn from Thingborg (the redish color), hand dyed with Icelandic lichen, that smells incredibly good. This time, my gauge with Léttlopi knitted a bit too big than expected, the hat came out slightly bigger than intended, so I blocked it as a tam. Love it!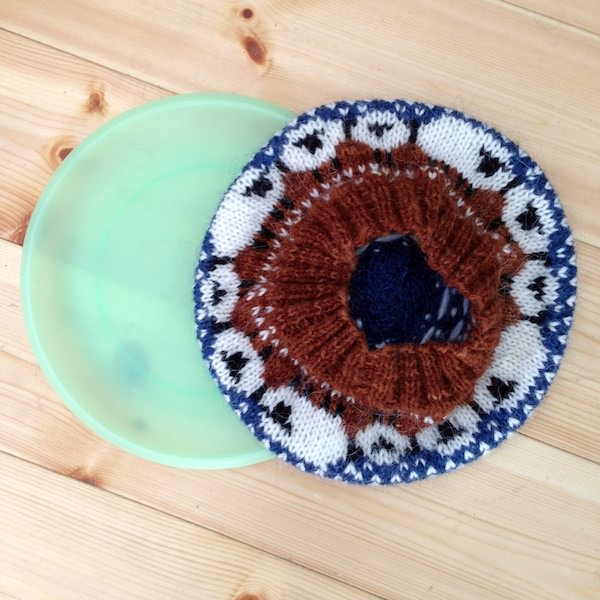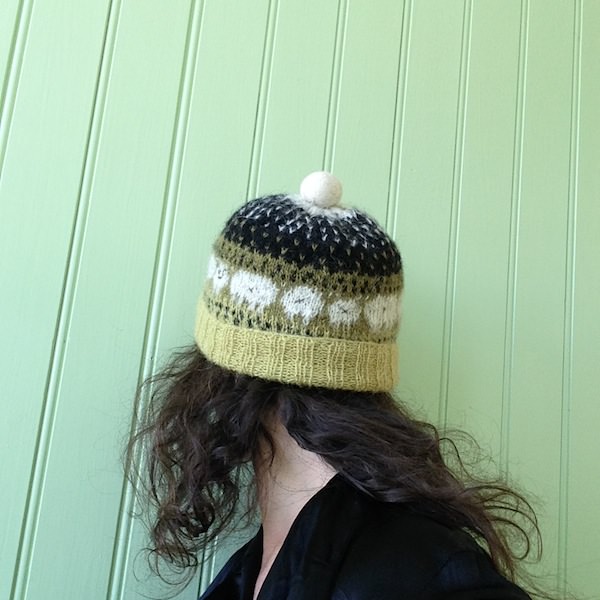 See you in Shetland!
The Scottish connection (part 1)
The Scottish connection (part 2)