Mon atelier islandais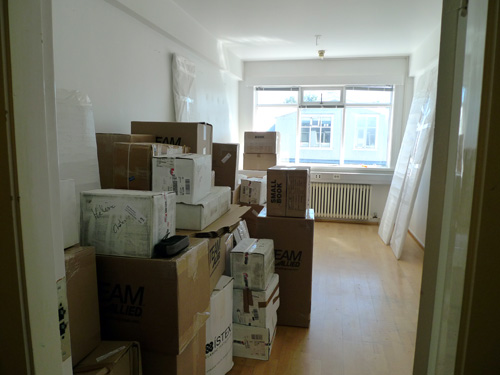 I've looking very much forward to being working away from home and having all my stuff (and I have a lot) concentrated in one place. I'm quite happy with my studio in a house full of artists but for now I'm still writing this blogpost from home!
J'attendais avec une grande impatience de pouvoir travailler en dehors de la maison et d'avoir tout mon (grabd!) bazar concentré à un seul endroit. Je suis ravie de mon atelier dans une maison pleine d'artistes mais pour le moment j'écris ce blog post depuis la maison!