Mon livre de tricot, modèle # 2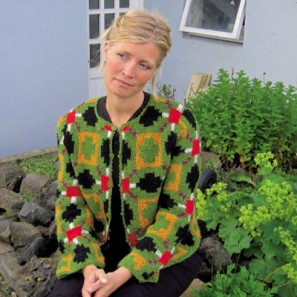 Directly taken from pattern # 1 of my book (see previous post), I was very excited about trying other color combinations, although I restrained myself to those from the inserts that inspired me. There is a little tailored flare to the cardigan that I like particulary. My only regret : I knitted it in a bigger size (bigger than mine) and… I can´t wear it ! It´s my friend Hildur modelling for the book. Instructions here.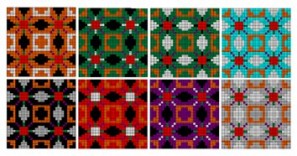 Dans la parfaite continuité du modèle 1 de mon livre (voir poste précédent), j´avais très envie d´essayer de nouvelles combinaisons de couleurs, tout en conservant les coloris des semelles qui m´inspiraient puisque c´était la limite que je m´étais fixée. J´affectionne le petit côté "tailleur" de ce cardigan. Mon seul regret : je l´ai tricoté dans une grande taille (plus grande que la mienne en tout cas) et… je ne peux pas le porter ! C´est mon amie Hildur qui prend la pose. Instructions ici.