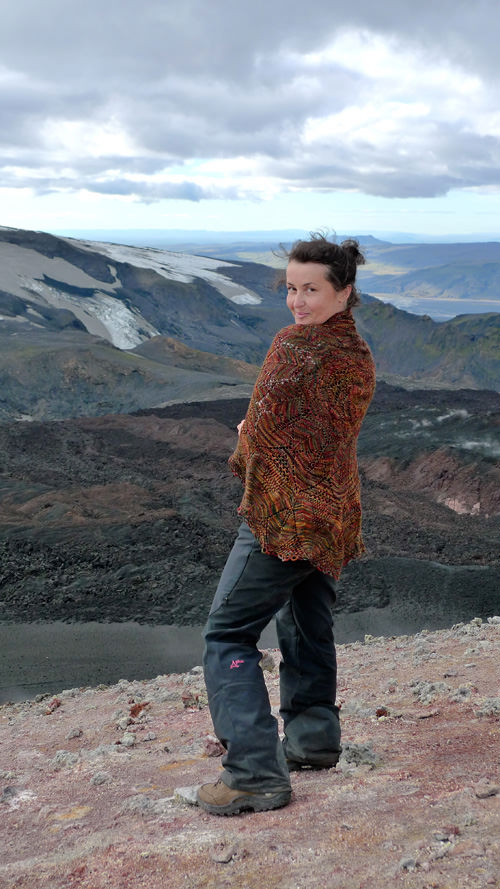 Les deux Eyjafjallajokull: le volcan/glacier  et le châle, dont vous trouverez le modèle ici
The two Eyjafjallajokull: the volcanoe/glacier and the shawl (pattern here)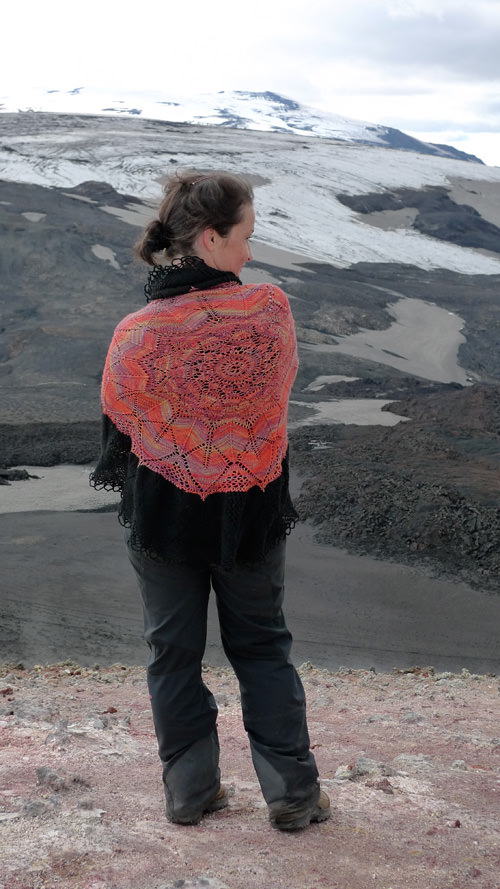 The one above was knitted by leah and this is mine
Celui au-dessus était tricoté par Leah, et celui-ci et le mien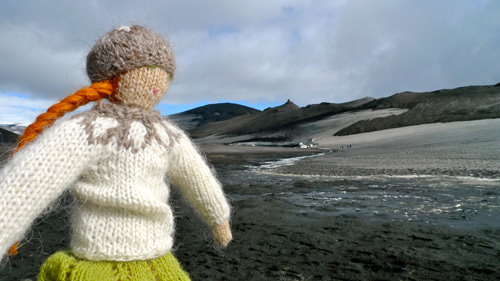 Le col sans nuages!!! Exceptionnel!
The pass without one single cloud!!! Exceptionnal!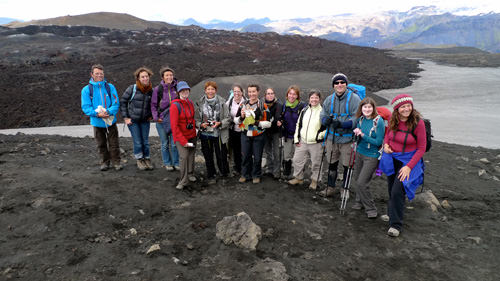 Le groupe tricot avec Magni, la nouvelle montagne dans le lointain
The knitting group with Magni, the new born mountain in the background!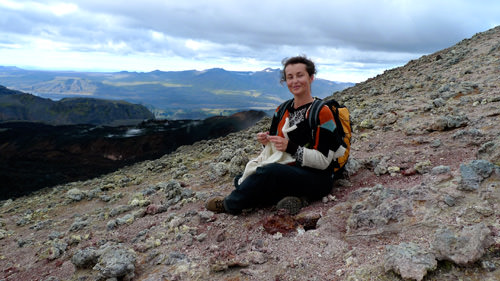 Pause tricot sur Magni: le jaune c'est du sulfate et le rouge du fer
Knitting on newborn Magni: the yellow colors comes from the sulfur and the red from the iron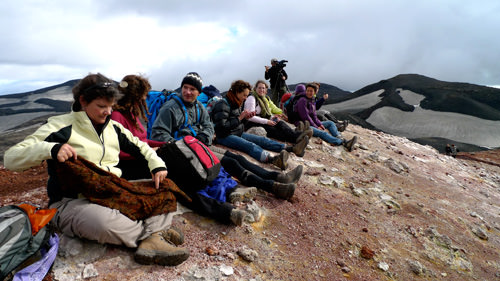 Chaud les fesses!
Still hot for the bottom!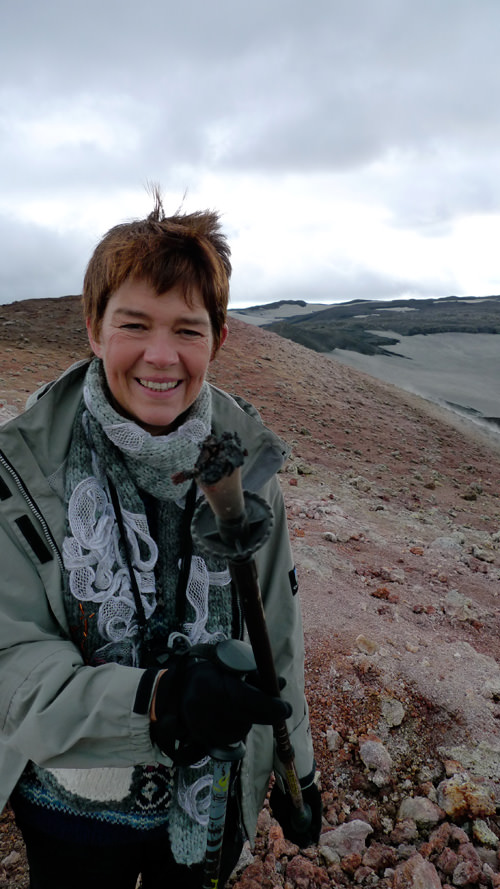 Si chaud que les batons de Claire ont commencé à fondre!
So hot Claire's sticks started to melt down!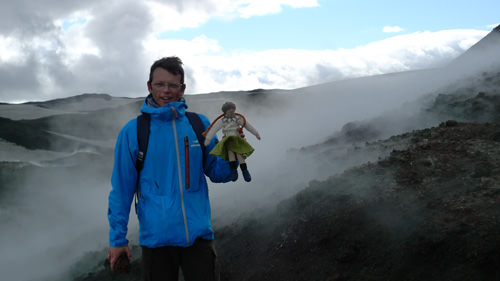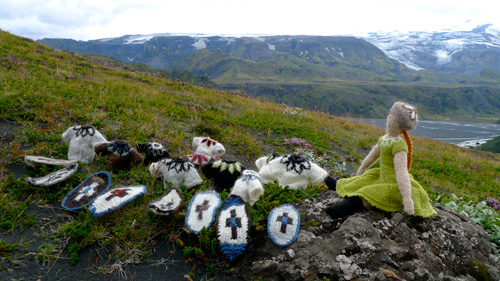 On a bien tricoté!
From the knitting workshops
Want to see more? Follow Froufrou et capucine's blog, a popular French blogger who was on the tour! And also Nathalie's blog, who already has a long love story with Iceland…
Vous voulez en voir et en savoir plus? Suivez tout le treck chez Froufrou et capucine, la super blogueuse (et marcheuse!)! Et puis aussi chez Nathalie amoureuse de l'Islande depuis longtemps déjà!