Le programme des voyages de tricot en Islande 2012
The Knitting tour in the magical Icelandic night in november is fully booked but fortunately the program for the 2012 knitting tours is now online and opened for registration! On the program, the beautiful Knitting tour in the North of Iceland and in March, an exceptional tour in the Icelandic winter in Landmannalaugar; two hiking and knitting tours, the one by the Fimmvorduhals pass and a brand new one with the Eves in the East fjords.
I let you discover the program in peace and I will talk to you about each tour separately in the next following weeks.
Le voyage de tricot magique au mois de novembre est complet mais heureusement le programme des voyages pour 2012 est en place jusqu'à l'été: deux tricot-trecks, celui par le col de Fimmvorduhals et un tout nouveau, avec les Elfes, dans les fjords de l'Est, le voyage dans le Nord et puis dès le mois de mars un voyage exceptionnel en plein coeur de l'hiver à Landmannalaugar. Je vous laisse les découvrir tranquillement et vous parlerai de chaque voyage séparément dans les semaines à venir.
Winter knitting in the Iceland – Tricoter dans l'hiver islandais : 11-18.03.2012
Hiking and knitting with the Elves – Tricot treck au pays des Elfes 29.06-5.07.2012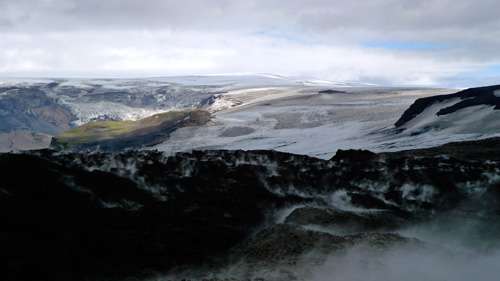 Hiking and knitting between Fire and Ice – Tricot treck entre feu et glace: 12-18.08.2012