Tricot-tag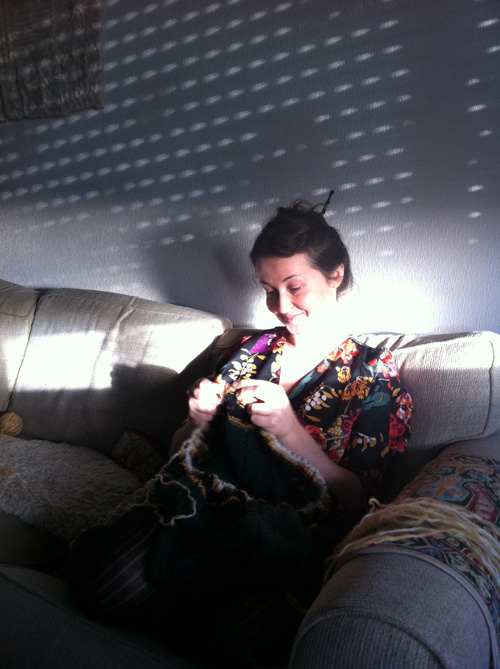 1. Are you always happy with your FO's?
2. Are you sometimes so disappointed that you frog everything and start a new project? Why? Color? Yarn? Making? Too small? Too large?
3. Do you wear your knits or do they end up at the bottom of a cupboard? If so, why? How do they age after being washed and worn?
4. Do you always make a swatch? (maybe it should have been the first question, lol ?!)
5. Finally, would you rather work with some yarns you know well rather than others to avoid bad surprises?
1. First, lately I only knit my own designs because I don't have time to knit after others, and I'm more than often not happy at all !
2. Oh, yes, I frog a lot! Rarely because of the yarn or the colors because I make a swatch before, it's mostly the shaping.
3. As a matter of fact, I do wear my knits which theoretically I shouldn't be doing if I want to show them at fairs or events… but I'm lucky I work mostly with Icelandic wool that ages extremely well, so they still look good and I can prove it!
4. Yes I do make swatches. And NO it's not a waste of time at ALL. Actually, I knit mostly swatches and have the prototypes more and more knitted by someone else.
5. It is not a surprise that I use Icelandic yarn a lot, and I know it pretty well. But I do use other yarns when I feel they are more suitable: I don't have bad surprises because I MAKE SWATCHES.
Hope you got the subliminal message
(make swatches)
!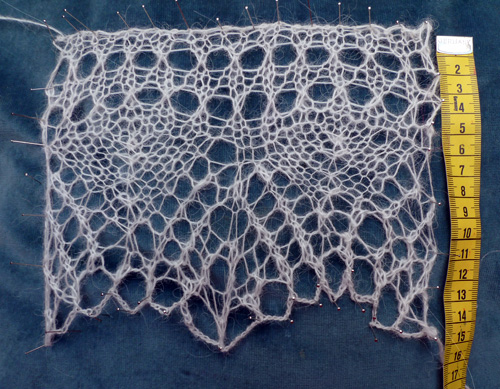 Taggée par la ravissante CahinCaha rencontrée lorsqu'elle est venue dans le voyage de tricot dans la nuit magique islandaise en novembre dernier.
1) Êtes vous toujours satisfaite du résultat de votre tricotage ?
2) Etes vous parfois déçue au point de vouloir tout détricoter et refaire un autre modèle ? Pourquoi ? Est ce la couleur ? La laine ? La réalisation ? Trop petit ? Trop grand ?
3) Portez vous toujours vos ouvrages ou finissent ils parfois au fond du placard, et dans ce cas pourquoi ? Comment évoluent ils au fil du port, au fil des lavages ?
4) Faites vous toujours un échantillon ? (peut être aurait ce du être la 1ère question, lol ?!)
5) Finalement, optez vous pour certaines laines dont vous commencer à connaitre le comportement afin d'éviter les mauvaises surprises ?
1. D'abord je ne tricote que mes propres modèles parce que je n'ai pas le temps d'en tricoter d'autres, et cela arrive souvent que je ne sois pas contente du tout !
2. Alors, oui, je détricote et je recommence! Rarement à cause du fil ou des couleurs car je fais des échantillons avant, plutôt la forme.
3. Oui, je porte beaucoup mes tricots alors que théoriquement, je ne devrais pas pour pouvoir les montrer à des salons et événements. Mais j'ai la chance de tricoter surtout avec la laine islandaise qui vieillit très bien, j'en ai la preuve sur le dos!
4. Oui je tricote des échantillons. Et NON, ce n'est PAS DU TOUT une perte de temps. En fait ces derniers temps, je tricote surtout des échantillons et les prototypes sont tricotés de plus en plus souvent par d'autres personnes.
5. Ce n'est pas une surprise, j'utilise surtout de la laine islandaise que je connais très bien. Mais j'utilise aussi d'autres fils s'ils correspondent mieux à un project en particulier: et je n'ai pas de mauvaises surprises parce que je fais un ECHANTILLON.
J'espère que vous avez perçu mon message subliminal

(faites un échantillon)

!