Tricotons ensemble l'Eyjafjallajökull

Félicitations aux 5 gagnantes!
Froufrouetcapucine
is one of the participants in the
Hiking and knitting between Fire and Ice
that is taking us where the first eruption of the Eyjafjallajökull started. Isn't it the perfect transition to tell you about the
Eyjafjallajökull lace shawl
and the
Ravelry KAL
with members of the knitting tour? In August, we'll take pictures of the shawls on the spot for sure! The tour itself is fully booked but don't worry it will be scheduled again for 2012 around the same dates 🙂 And of course, you don't have to be on the trip to
participate in the KAL
: anyone is welcome to knit with us!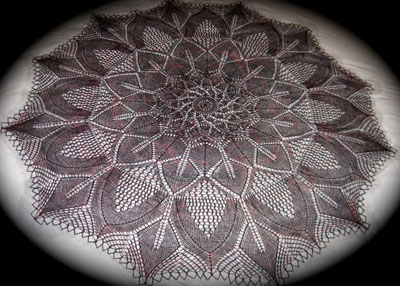 Eyjafjallajökull
I chose some Malabrigo tones purchased at Laine-et-tricot.