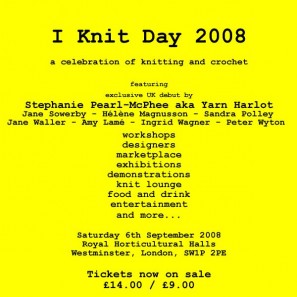 The line up for the
IKnit Day 2008
is on. I´m very excited to get to be among all those great knitters:
– Jane Sowerby and her absolutely gorgeous Victorian lace knitting (I got her book as soon as it came out). Have a look at the knittalong blog from the book.


– Jane Waller and her vintage patterns from the 40´s: that book I want to have signed!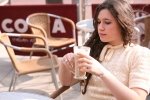 – Sandra Polley and her cute teddy bears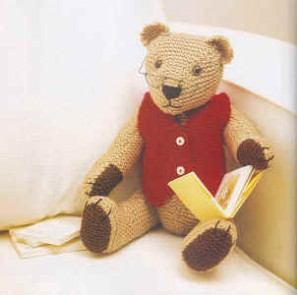 – artist Ingrid Wagner who knits big, meaning really BIG, with 4 m long needles, 8 cm in diameter