Here is the interview I conducted with Harpa Jónsdóttir, the author of The Adventures of Theodóra" (episod 1 to 4):
"Can you tell us a bit about yourself?
The classic beauty queen answer always applies: I love reading good books, arts, healthy lifestyle and travel. In fact I travel less than most people I know, and I don't work out, although I do walk a lot on the beautiful black beach right outside my home. But literature, textile arts, photography and the nature around me are very close to my heart, as is my family which always comes first.
You're both a knitter and a writer. How does it go together?
Writing and textile work mixes beautifully. The writing is all in your head so to speak, so it can be very restful to use your hands doing something else. Although I do put a lot of thought in my textile work, especially the embroidered pieces. It's a different kind of thinking, more abstract, in color more than words.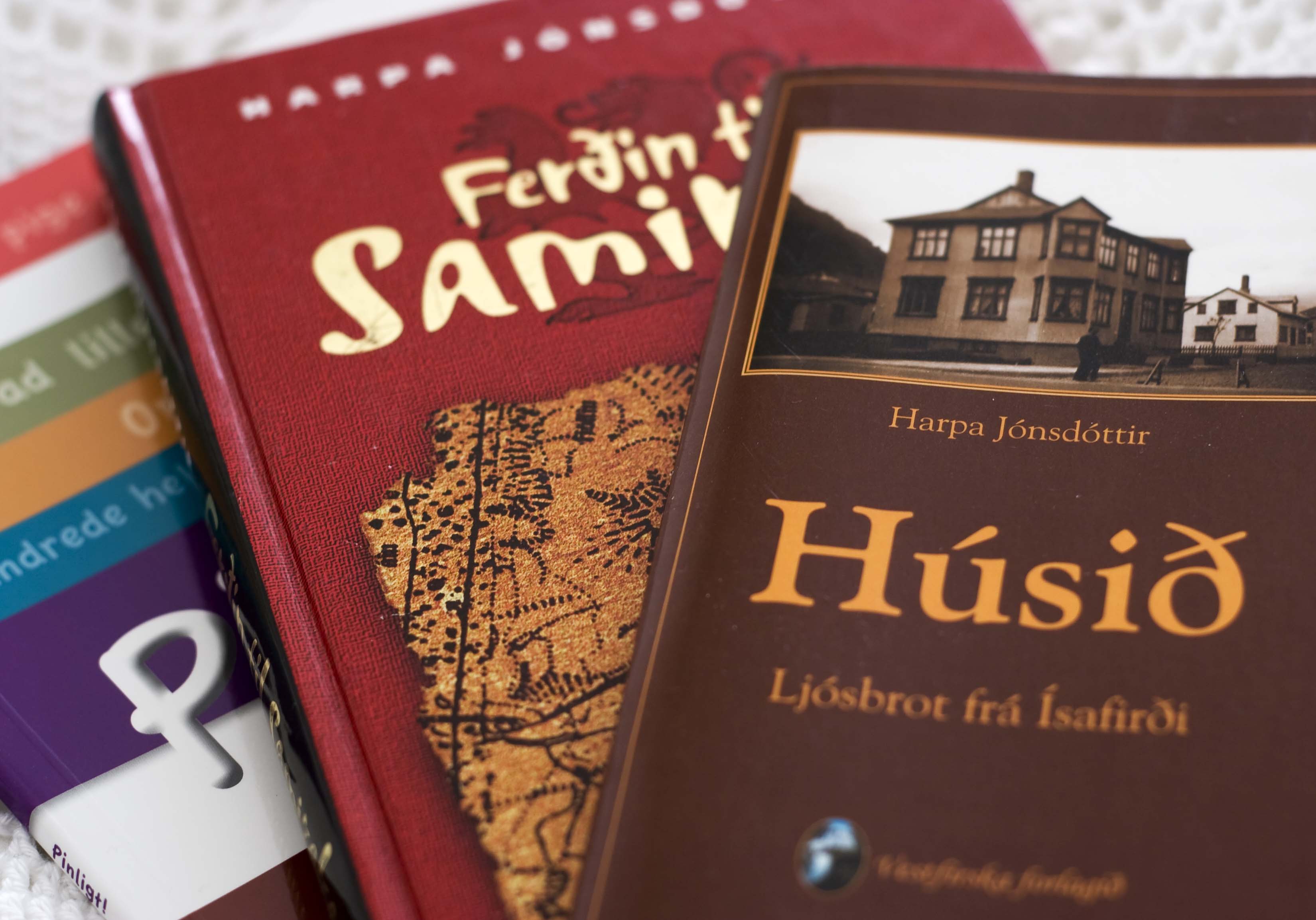 They also occupy different parts of the day. I write mostly in the morning and the textile work comes later in the day and in the evening.
Can you tell us about your published works?
I have published two books so far, Ferðin til Samiraka won the Icelandic Children's Book Award in 2002 and Húsið was published in 2008. I have also written quite a few song lyrics and articles for magazines, both Icelandic and international ones.
Are there any new projects ahead?
Yes indeed there are. I'm putting the finishing touches on a new novel that will be published in the fall. There are also some other thing planned, but not anything I can reveal at this time.
But what about your knitting patterns? Anything new on that front?
I have published some knitting patterns; most of them in the UK based Yarn Forward Magazine. The majority of them are in Icelandic wool and I have manly made dresses and embroidered felted things. I don't plan on making new patterns in the near future; the new book takes first priority now. But I never say never!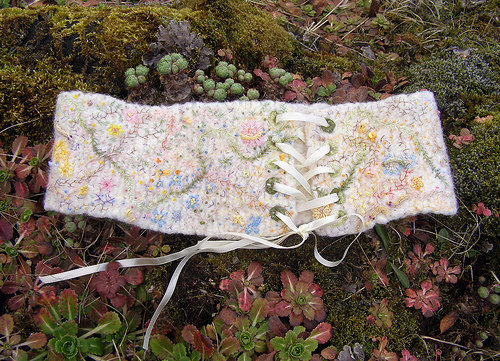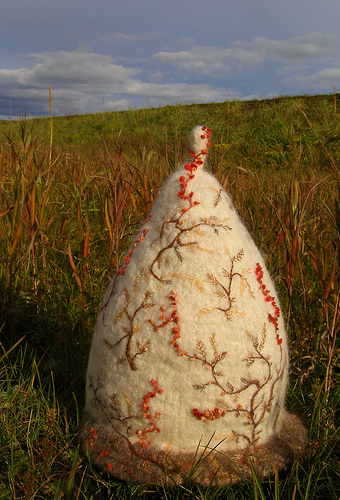 You use a lot of embroidery in you pieces…
Yes, first I knit: hats, belts, bags, slippers, etc… Sometimes, I also dye. Then comes the felting part and the modeling. And finally the embroidery, it's very time-consuming!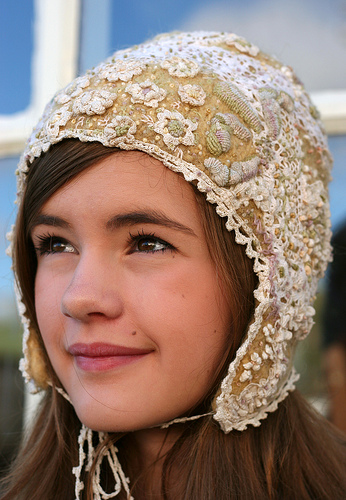 What inspires you?
I get my inspiration from the nature around me. The sea, the small creatures, the small struggling vegetation, the beautiful light on a winter morning. My walks are as much, if not more, for inspiration that for exercise.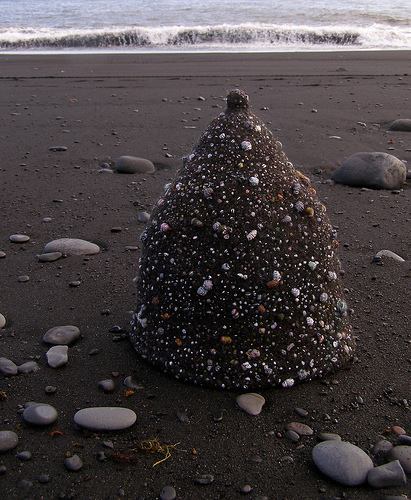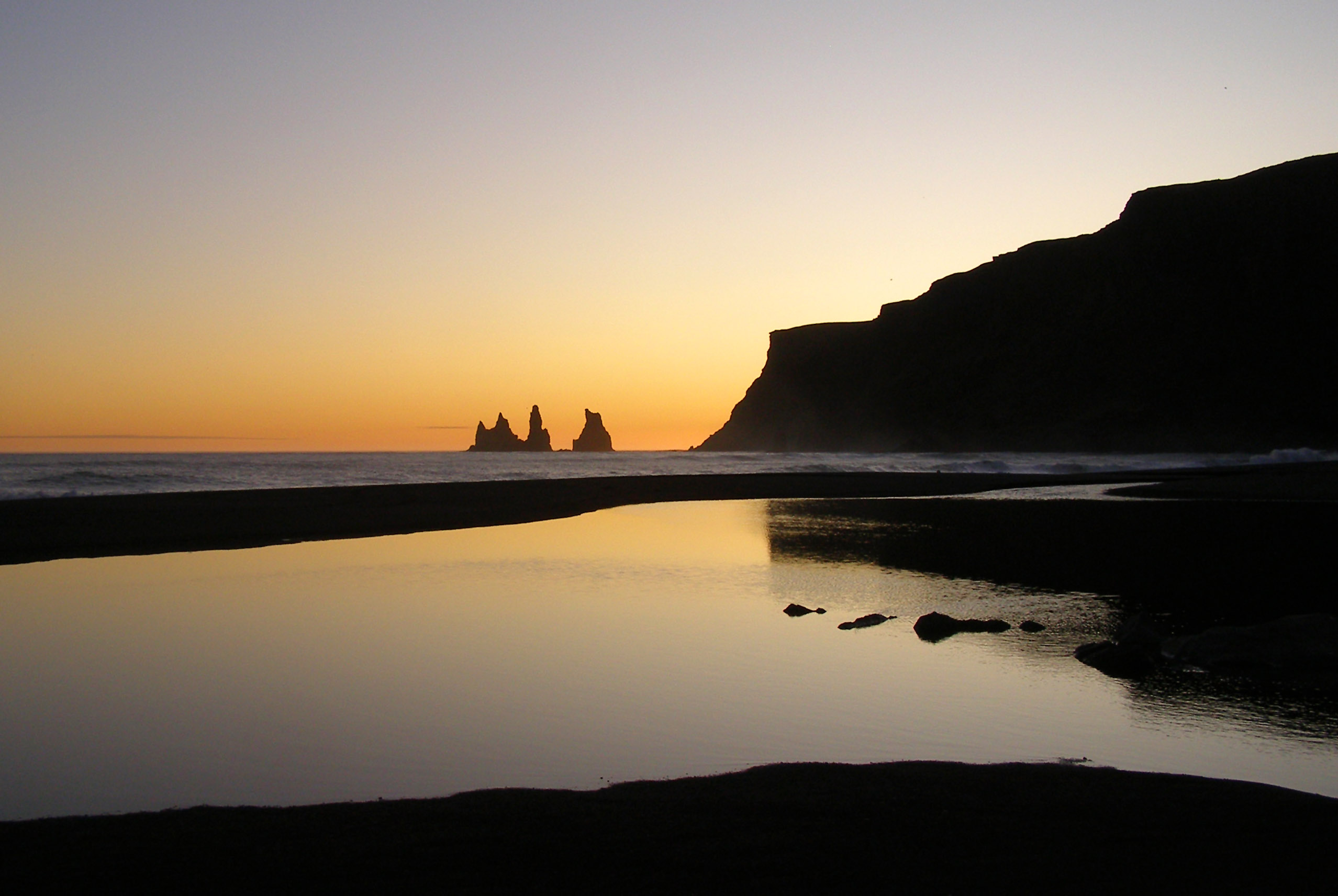 How do you write the stories about Theodóra and her friends?
When you introduced me to this lovely doll and asked me to write about her and her friends I immediately saw that Theodóra was a sassy girl with a taste for adventure. So I was very happy to accept the offer.
The stories are inspired by Theodóra Thoroddsen's poem Tíu litlar ljúflingsmeyjar ("Ten charming little maidens") – as the dolls themselves; as well as Icelandic nature and all the lovely, independent and adventurous ljúflingsmeyjar I know. If you want to know more about Theodóra and her friends, all the answers are in her stories…"
Follow Harpa's blog: harpaj.net
On Ravelry: HarpaJ