Here are pictures of not one, not two, not three but… NINE Gamaldags that
Gayle
made for: herself, her mom, her sister, a niece, an aunt and some friends! All have one in different colours.
"I started knitting Icelandic sweaters when I lived in Iqaluit, Canada. They were the perfect weight and ruggedness for summer and very warm for winter. I knit a Gamaldags once and then kept making them."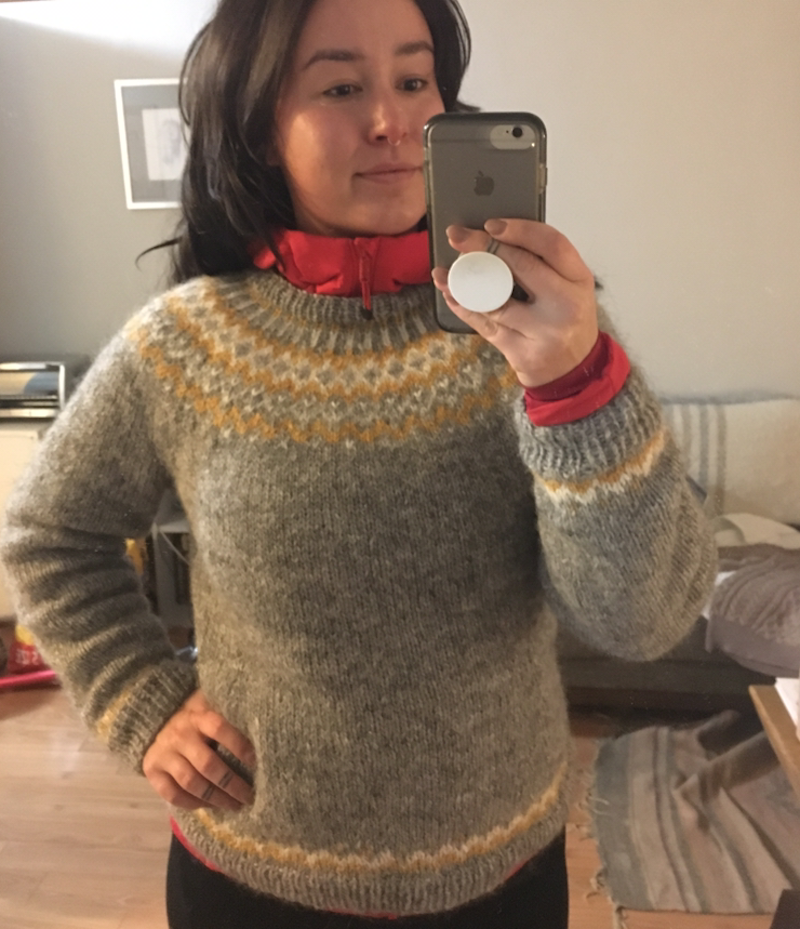 "I love the yoke design and the short row shaping and waist "seams" make the sweaters look and fit great. No other sweater pattern makes me as happy!"
Thank you so so much Gayle, I'm happy too!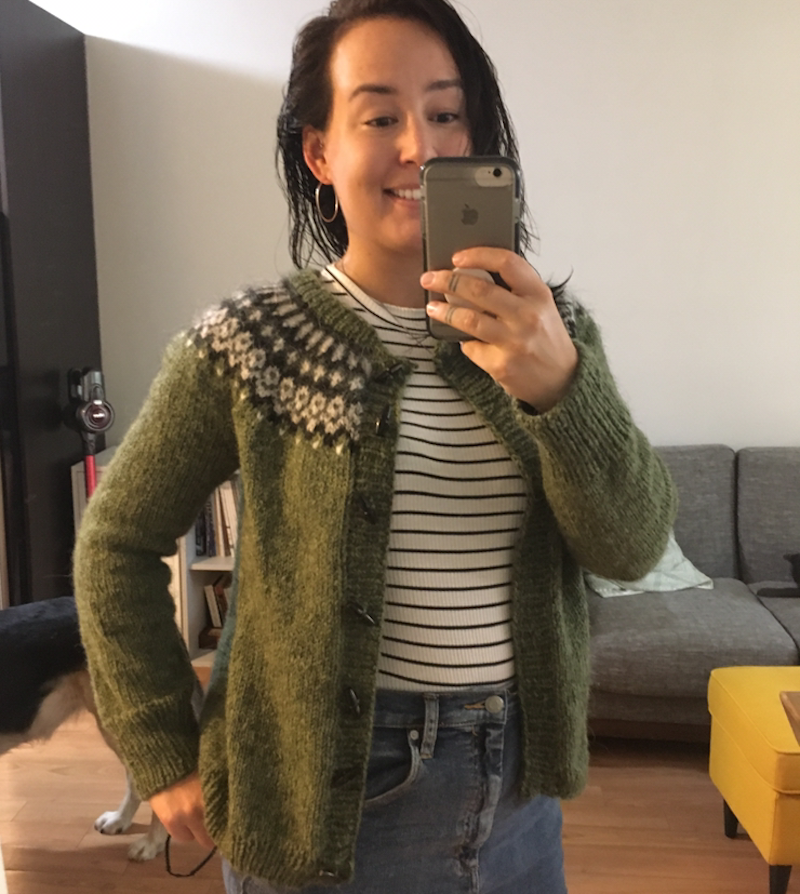 Sister and niece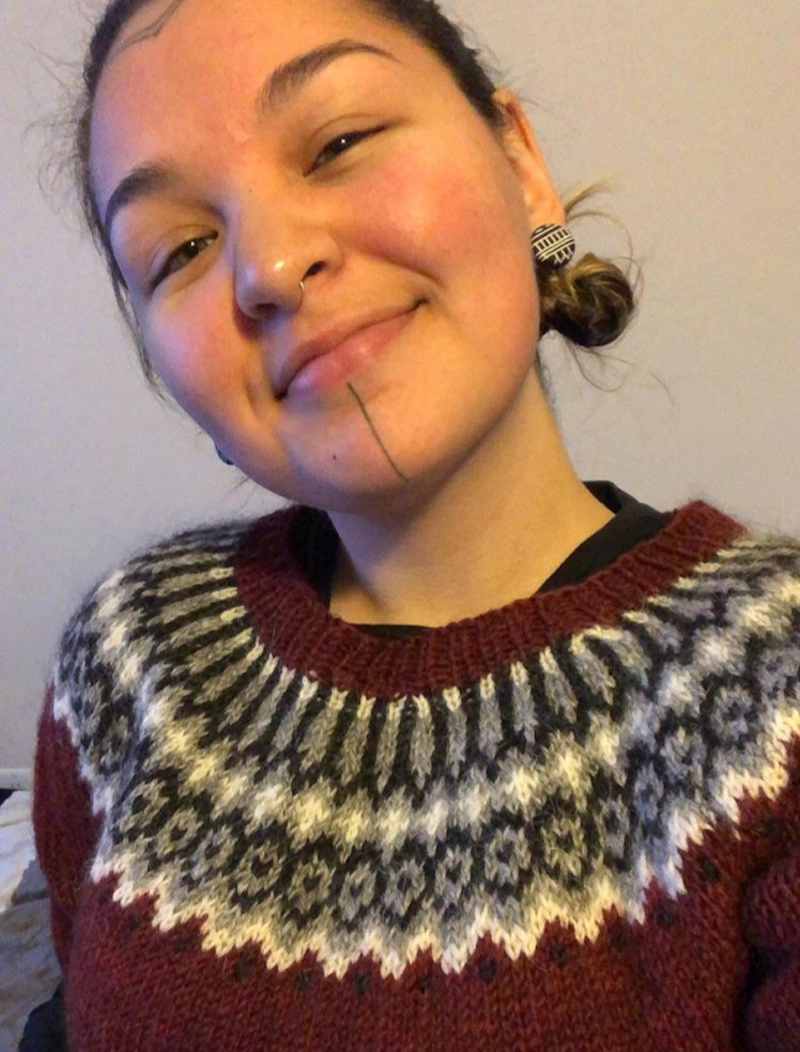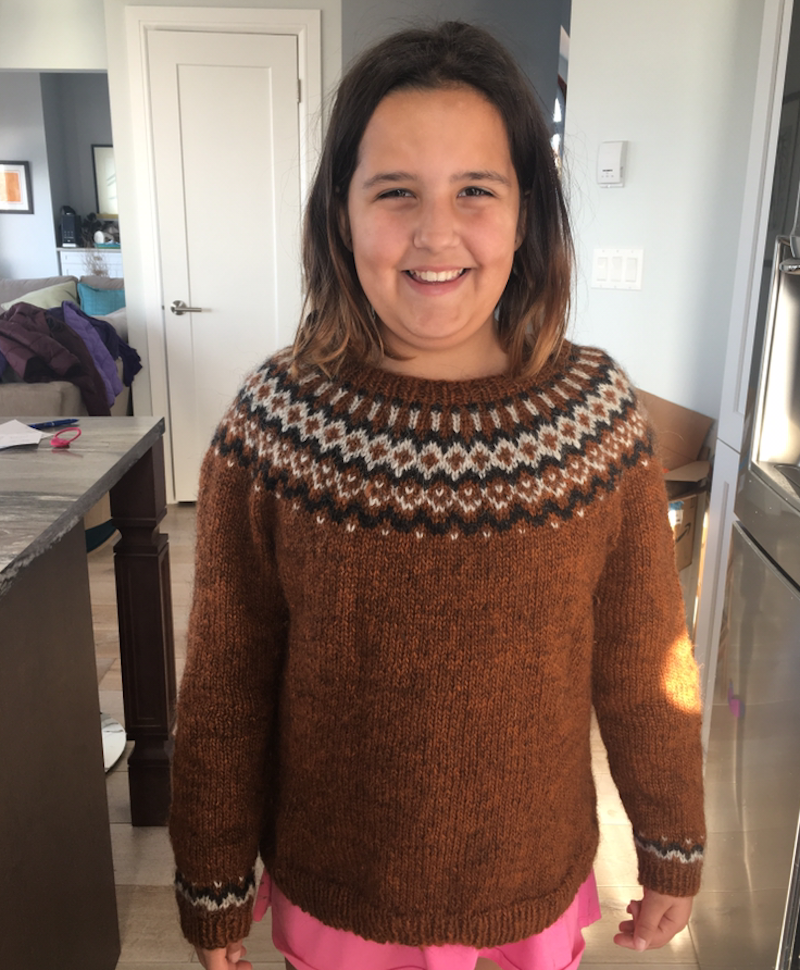 Love this portrait she made of her mum too!
Xmassy ones!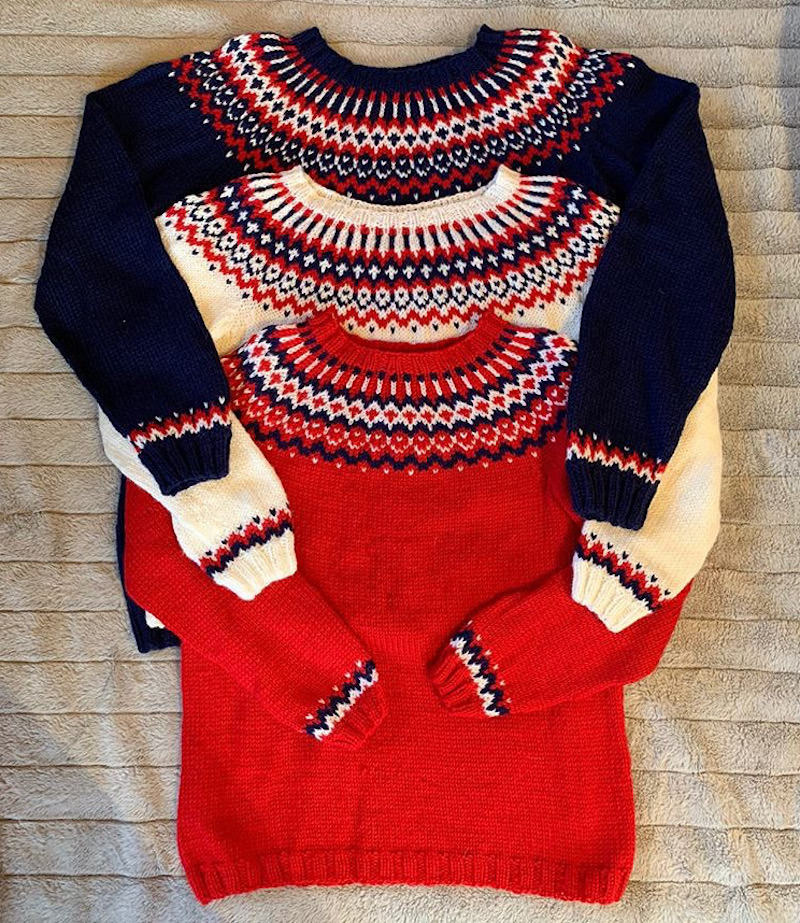 "I've always wanted to go on an
Icelandic knitting and hiking tour
but the timing has never worked out. I work in tourism in Canada's arctic in the summer. One day I hope to come!"
Thank you so so much Gayle, I'm just as happy and hope to meet you one day in Iceland!
Links