Hélène mentioned in a previous post that I got married in a dress that I knitted myself with the beautiful Love Story yarn and we thought you may be excited to see some pictures of it and know a bit more about its making and the Love Story behind it.
I had planned to use Einband from Ístex and I decided it would be a good idea to ask Helene to help me out a little bit with calculations and pattern making for my idea, I couldn´t have asked a better person.
Not only did she helped me out with calculations and a rough pattern making of the skirt, she also offered me to use Love Story and gave me the yarn as a wedding present, I am so happy that I didn´t use Einband and that I got the Love Story yarn from her because the dress is much thinner, prettier and also softer than it would have been if I had used Einband.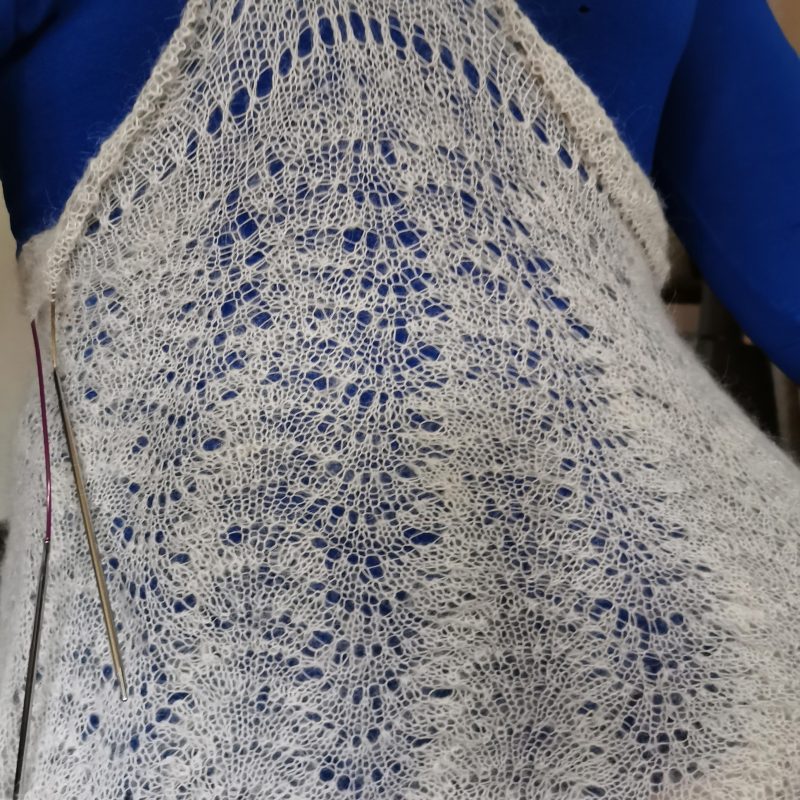 I fell in love with Love Story!
Before I had knitted a Barbie doll dress that was the first outline of what I wanted for my wedding.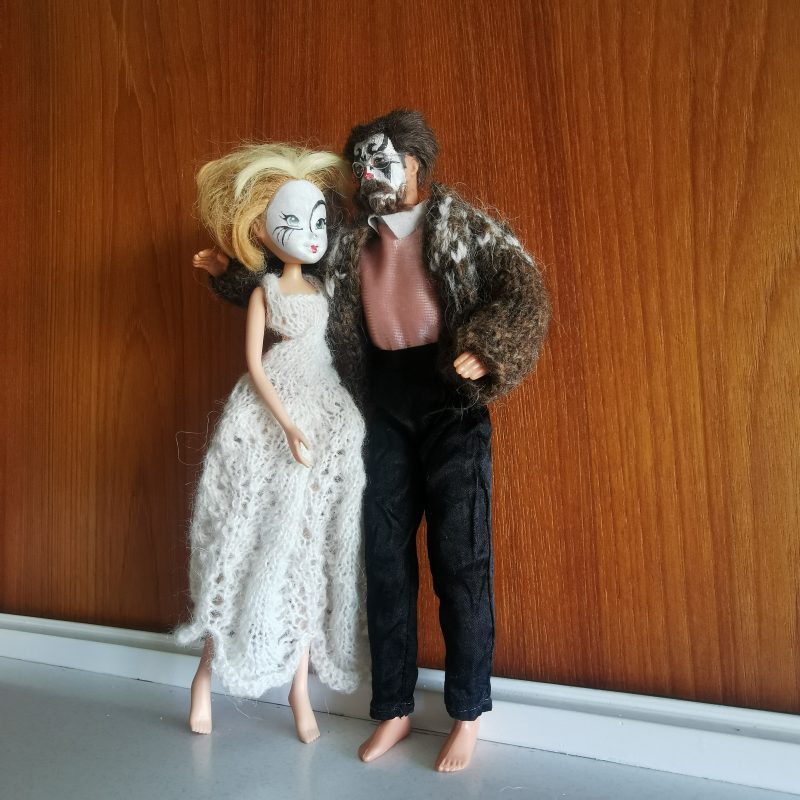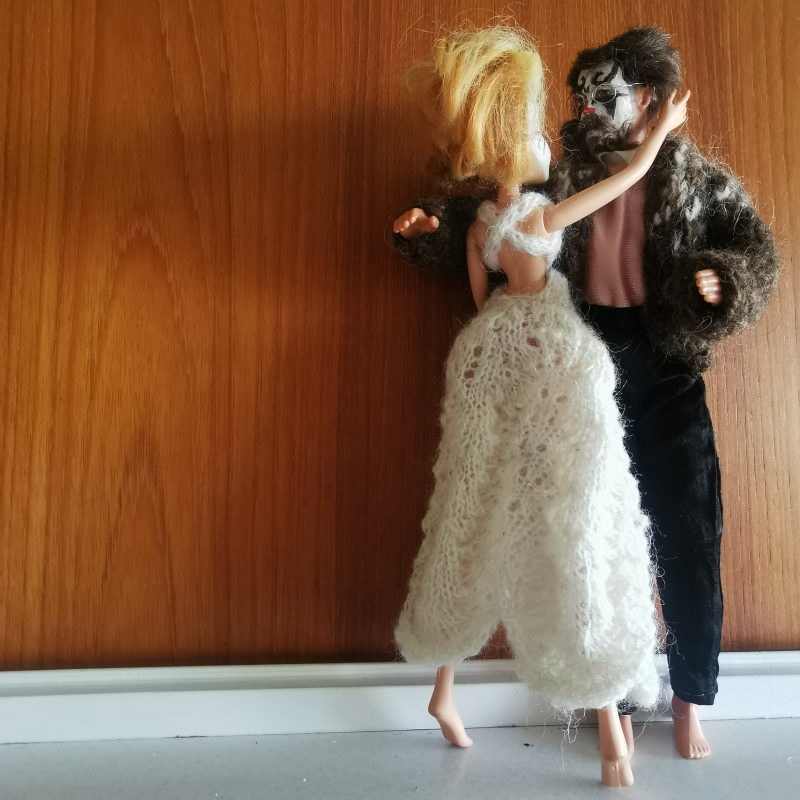 Why clown barbies?
Here is my love story.
I was a single mother with three children. I noticed this very interesting event that my friend was hosting, they called it Coney Iceland. I had a very strong urge to go see it but that day I had been laid off from Icelandair (covid…) and I had no money to spend so I begged my friend Axel who was hosting the event to put me on the guest list and I promised him I would take photos for him instead, he said he would have to ask Jelly Boy the clown for permission. He asked and was told of course he could put his friend on the guest list because Axel was also performing that night. I was very happy to be there and saw a Side Show (Freak show) for the first time in my life! There was an amazing fire breather named Sage Sovereign, a natural born weirdo named Velvet Crayon who has brittle bones and is an amazing burlesque dancer and a musician and the most bizarre and funny clown I had ever seen named Jelly Boy the clown with the upside down frown, turned around not only was he funny and clever but he also swallowed swords and nailed a clown nose to his nose and talked the whole show, I was fascinated! I had to talk to him, so I walked back stage to thank them all of an amazing show and to ask them to take their photos.
Then I asked Jelly Boy if he would come out for a smoke with me, and so he did, we had a deep and interesting conversation where I found out that he swallowed swords for 8 hours a day during the summer, show after show at Coney Island, Brooklyn New York ! I couldn´t believe it! That someone would be able to do that over and over again.
As I was leaving he stops me and asks for my number, I reply " just find me on Facebook, we have friends in common shouldn´t be too hard ". He later told me that it felt like an angle had smacked him in the face to make sure he would ask for my number. The same evening he sent me a message asking me to meet him for coffee the next day, we ended up having some early dinner because we both had too much coffee already, we spent the rest of his stay here in Iceland together between our work and taking care of my children, we had an immediate connection and when he left Iceland I missed him more than I had ever missed anyone before. He then invited me to come join his Freak Show on the road travelling through 7 states in the U.S in 7 days and that journey sealed it for both of us. We were deeply in love!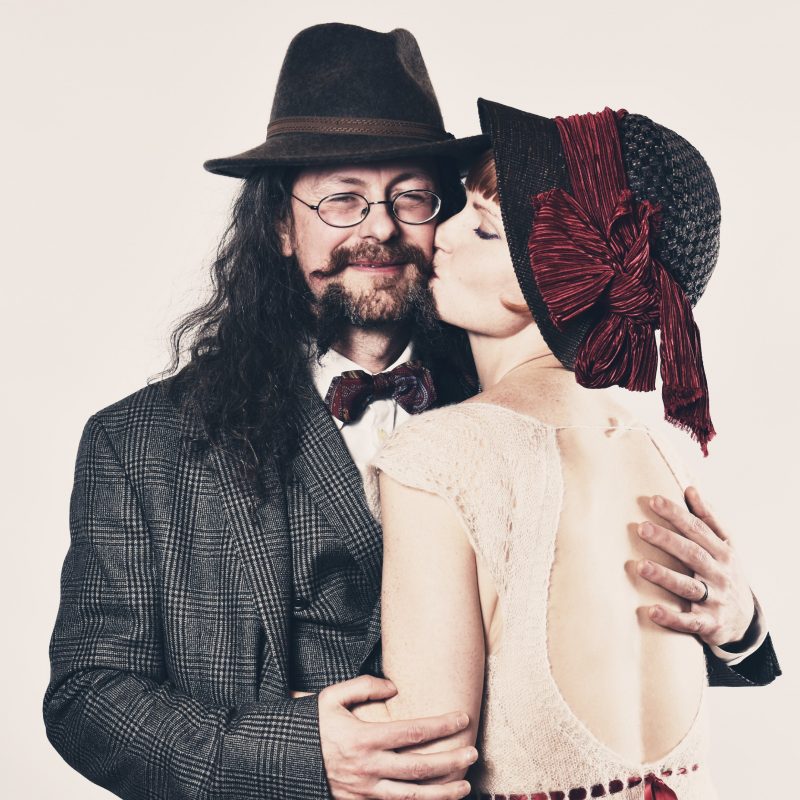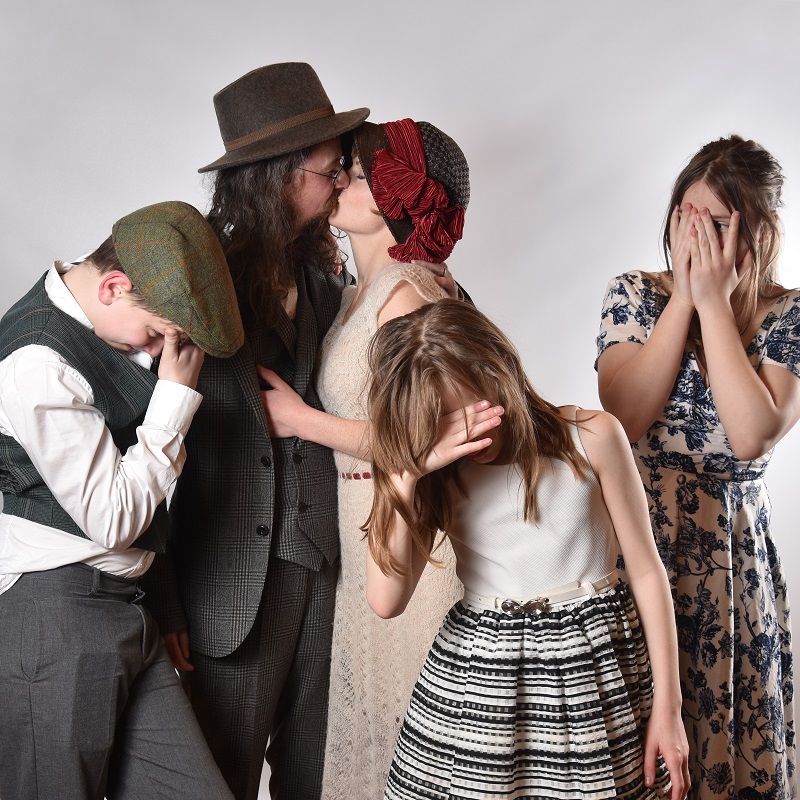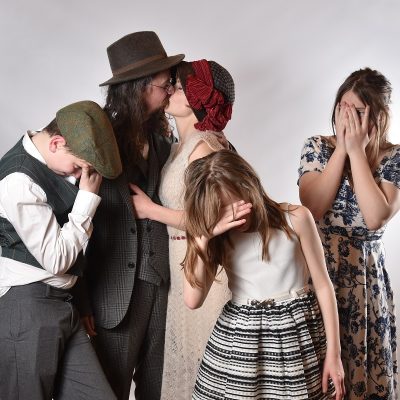 I found out that knitting your own wedding dress is apparently not that common and a news reporter wanted to write about it. When she asked me why I had decided to knit my own wedding dress I realised that nothing else had crossed my mind, I love wool and I also live in a clod place and knitting and creating is my joy in life so how could there have been another way!
Here is the article with many pictures.
It took me 30 days to make the dress, knitting 3 to 5 hours a day.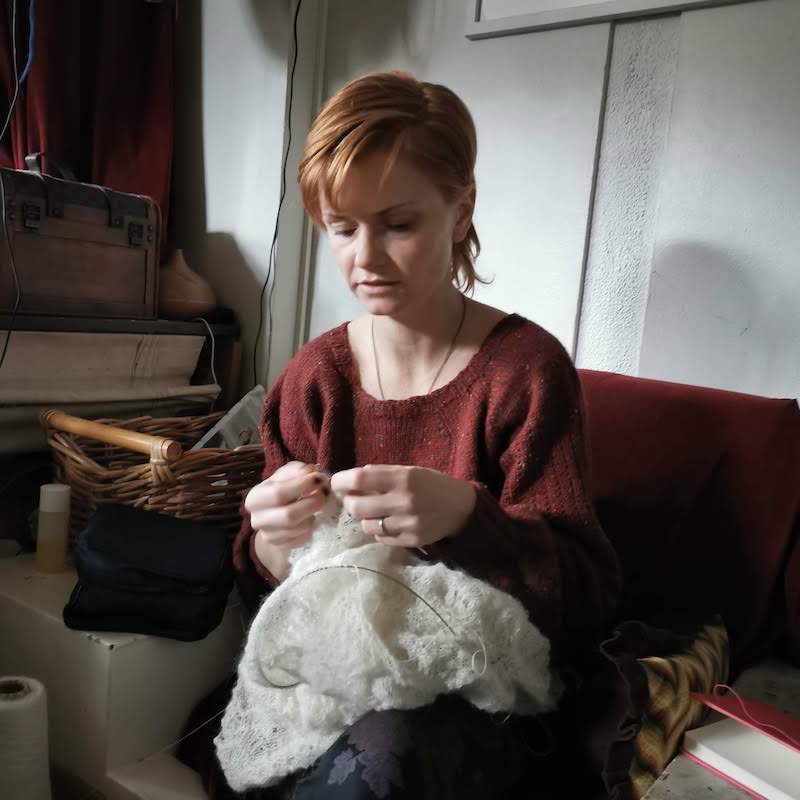 At first it didn´t look like the dress would fit me!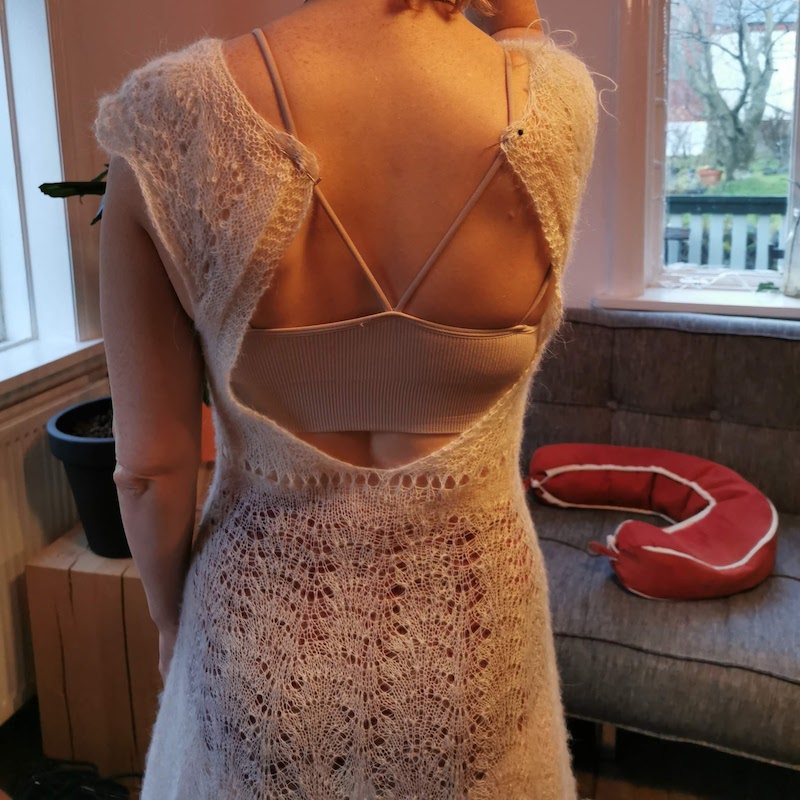 But then Hélène helped me stretch it out of course ! I had never stretched out anything that big.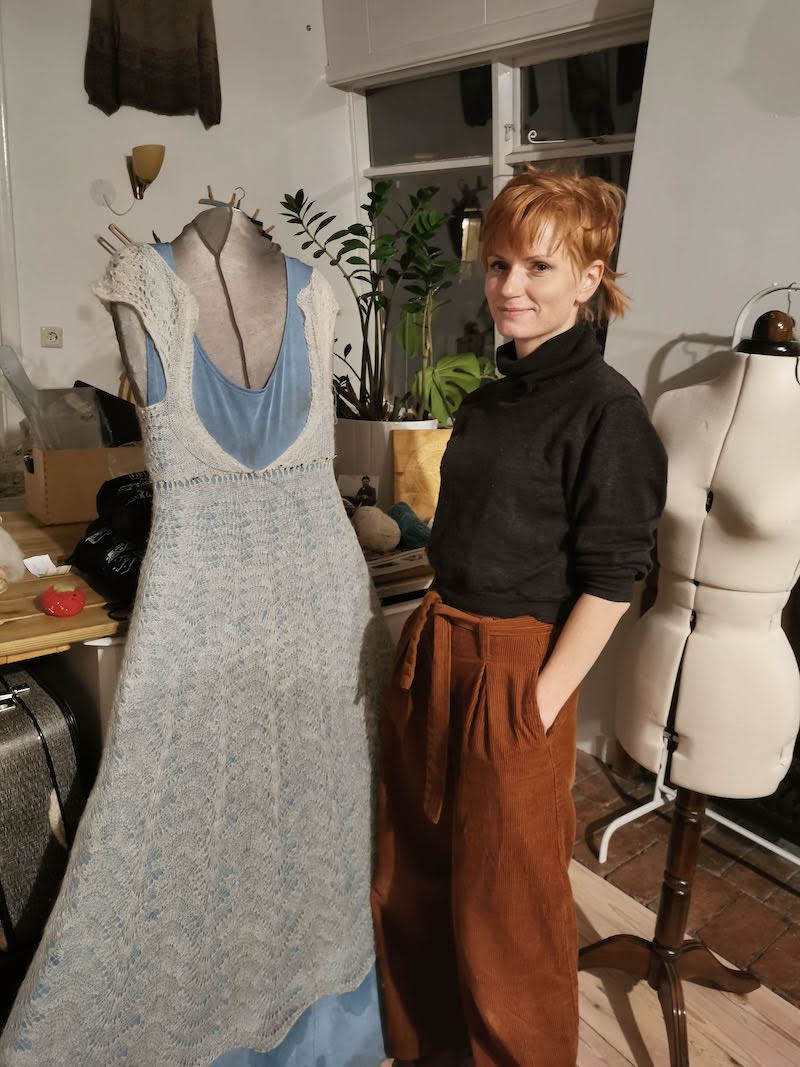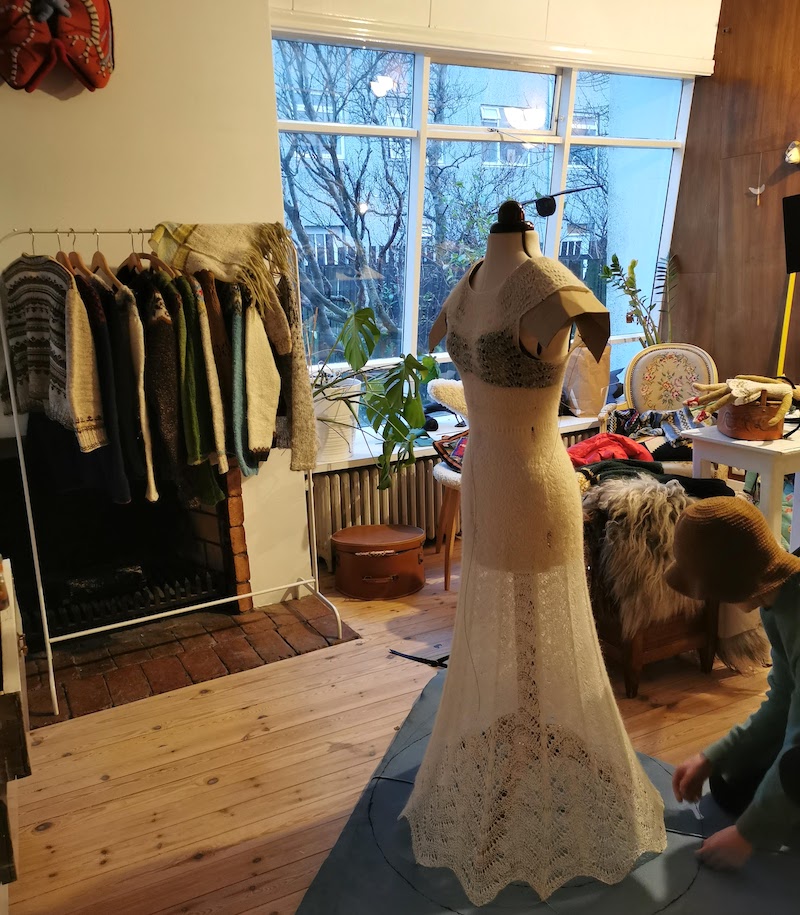 I could not have been happier with the outcome!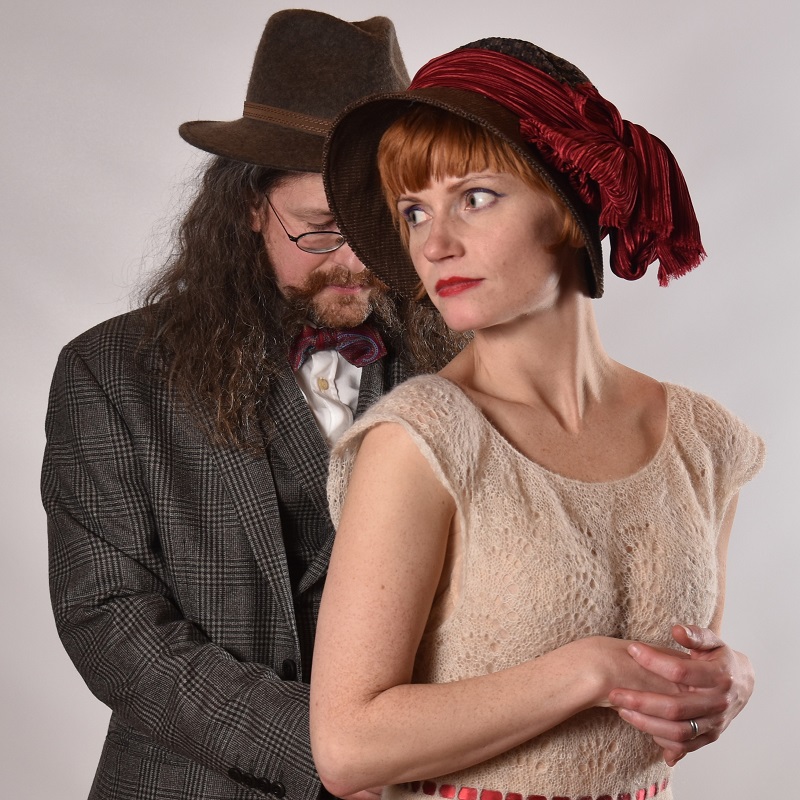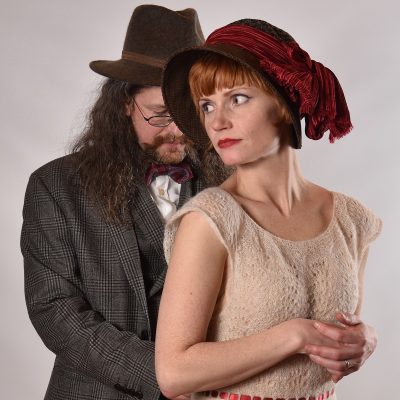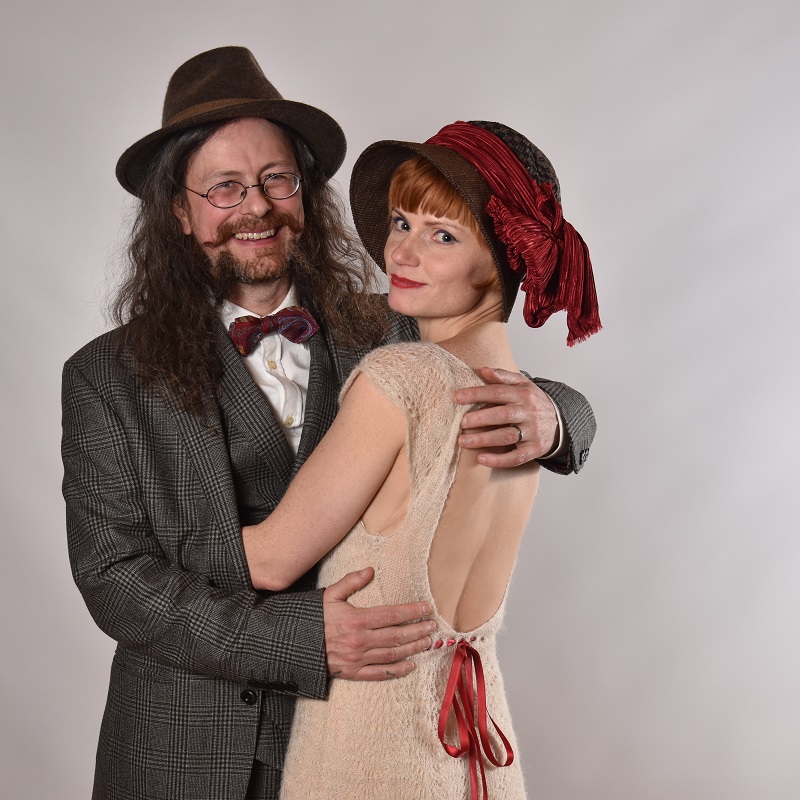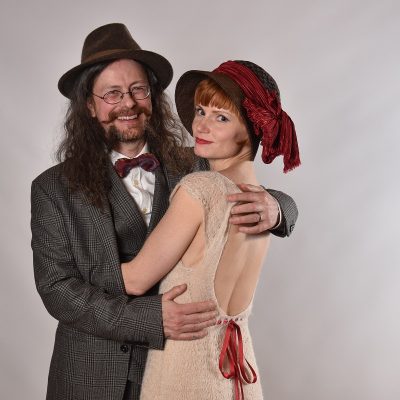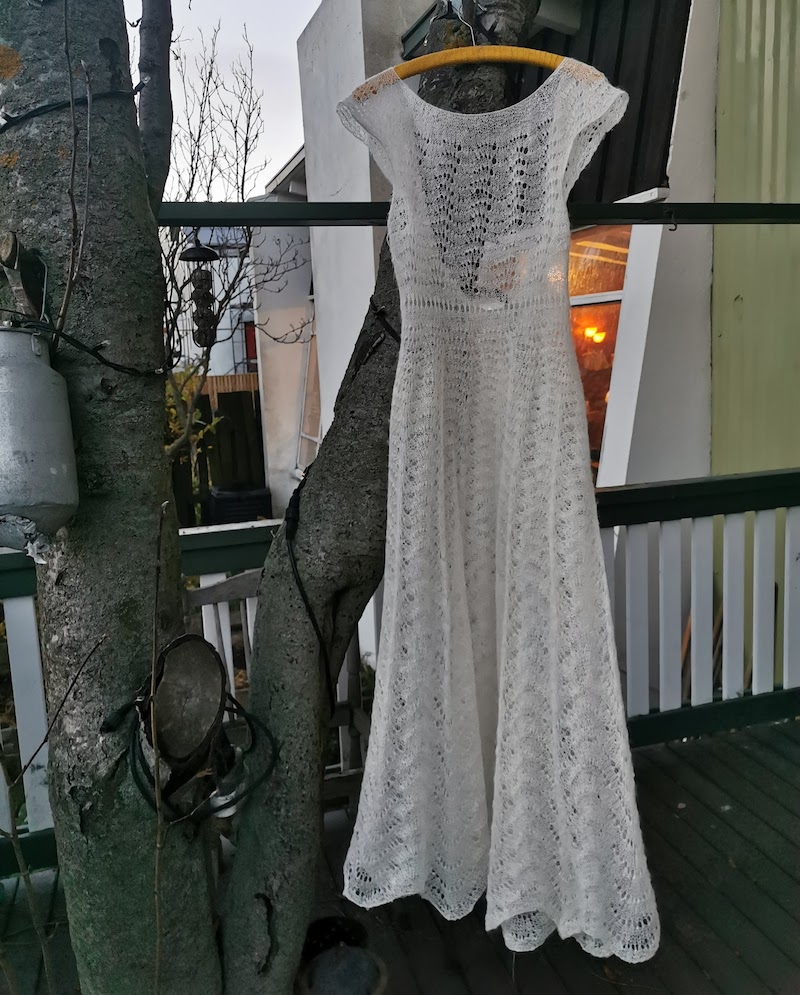 I have been thinking about knitting this dress in different colors because it´s simply so pretty and I would love to have one for other occasions.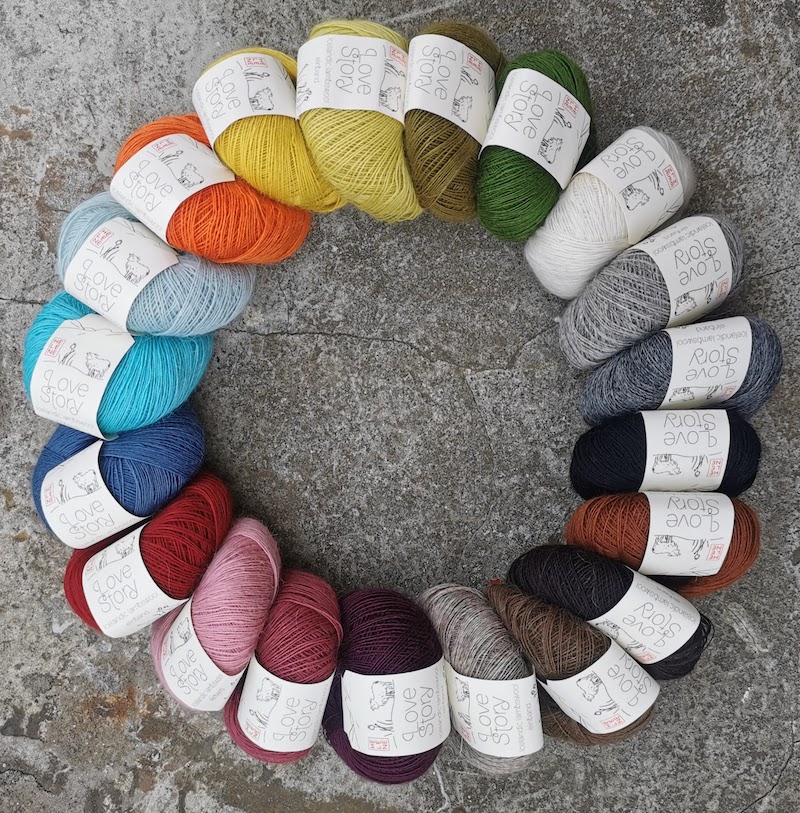 Is there an interest for a pattern ? Comment below!
Useful links